With the calendar flipping over to September, hockey isn't that far away. Training camps are set to open soon. The Winnipeg Jets are getting geared up for the season already. Some players have returned to Winnipeg and are skating at the MTS IcePlex.
While the players are getting ready, coaches and management need to make some tough decisions in training camp. Here are five potential storylines at training camp.
The Evander Kane Trade Rumours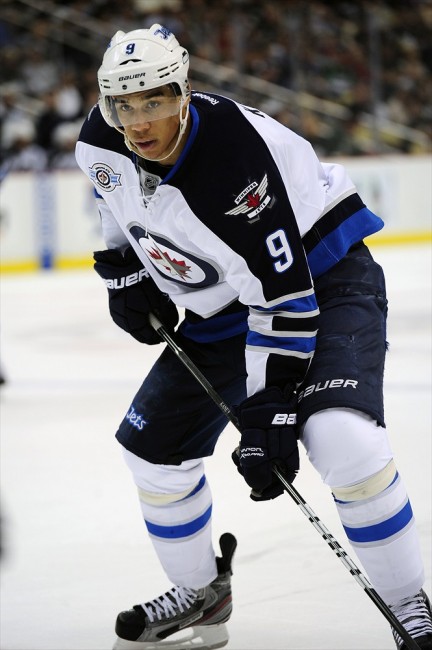 The saga of Evander Kane is a hot topic in Winnipeg. Is he going to get traded? Does he want to stay in Winnipeg? This story isn't dying and Kane has been the centre of controversy in Winnipeg. There was that famous interview on Vancouver radio station Team 1040 in which Kane said:
"Well, I think I'm a Winnipeg Jet right now, and, you know, there's been speculation and rumours the three years since I got there. So, you know, we'll see what happens and we'll carry on as if I'm a Winnipeg Jet."
#NHLJets GM Kevin Cheveldayoff quote: "Evander Kane is a Winnipeg Jet and that's how we're going forward."

— Ken Wiebe (@WiebeSunSports) July 11, 2014
cant imagine why evander kane wouldnt want to be in a city where everyone in the media has been trying to trade him for no reason for years. — ryan lambert (@twolinepass) July 9, 2014

The Jets do need to take some of the blame as well. Kane has gone through numerous linemates during his tenure. Notable players such as Antti Miettinen, Chris Thorburn, Olli Jokinen and Devin Setoguchi have all been on the same line as Kane with varying degrees of success and failure. It would be beneficial for Kane to have linemates that he can build chemistry and trust with. The Jets are hoping that putting Kane with Mark Scheifele and Blake Wheeler can cure those ills. Speaking of Scheifele…
Mark Scheifele's Development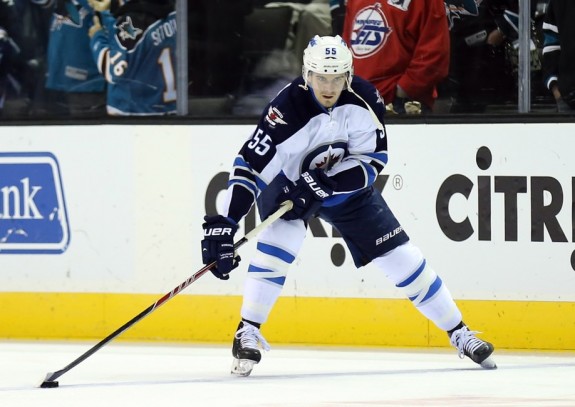 Things were looking good for the Jets first round draft pick in 2011 when a knee injury on March, 4 ended his season. It was a shame as Scheifele was starting to find his groove after a slow start. In 63 games, Scheifele recorded 34 points (13 goals, 21 assists) before the injury. While those aren't awe-inspiring totals, Scheifele did record 14 of those points in January and February, while his overall play improved. His Corsi and Fenwick totals weren't the best, (48.3% Corsi, 49.6% Fenwick) but it was trending upwards later in the season.
With Kane and Wheeler flanking the sophomore centre, Scheifele has the potential of putting up some big numbers this season. He could be the playmaker Kane desperately needs. This trio did show some flashes last season when Paul Maurice put them together. A full training camp and season could do wonders for Scheifele.
Can Josh Morrissey Crack The Jets Lineup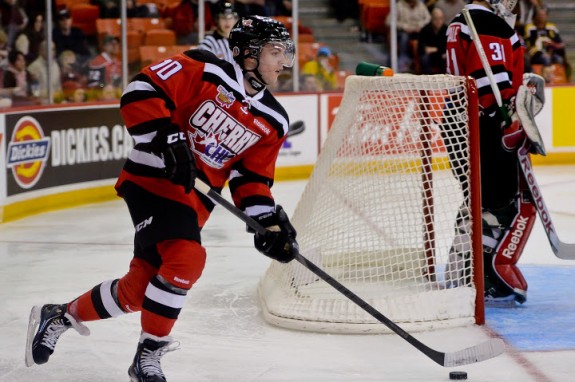 The Jets first round pick in the 2013 draft opened some eyes in last year's camp by showing maturity and skill beyond his years. The Prince Albert Raider rearguard enjoyed an outstanding season in the WHL last year, registering 73 points, (28 goals, 45 assists) in 59 games. Morrissey also was a member of Team Canada at the World Junior Hockey Championships last Christmas.
Looking at the defensive depth on the Jets, Morrissey will likely have to beat out one of Grant Clitsome, Keaton Ellerby or Adam Pardy for a spot on the roster. All of these defencemen are left-handed shots like Morrissey. Clitsome missed most of last season due to a back injury. Ellerby and Pardy split time between the press box and the bench throughout the campaign.
Everyone's getting so clean today! @Morrissey_10 #icebucketchallenge http://t.co/7eY9MXDq1C

— Winnipeg Jets (@NHLJets) August 11, 2014
Morrisey looks in great shape as he showed off his summer workout body in the ALS ice bucket challenge. But being in great shape doesn't mean Morrissey is guaranteed from a spot on the roster. Far from it. But Morrissey will be a player to watch in training camp.
The Goalie Battle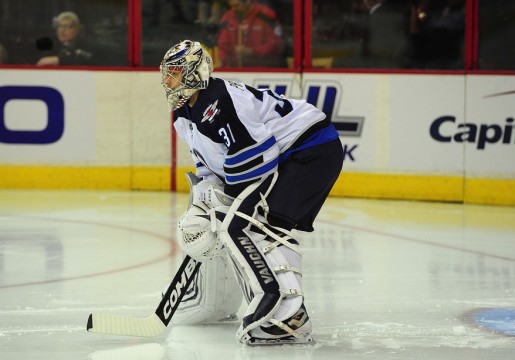 For the first time since the team moved to Winnipeg in 2011, the goalie battle will be under intense scrutiny. It's no secret that Ondrej Pavelec's numbers are trending downward and there are some that wanted the Jets to buy out the remaining three years of Pavelec's contract.
.@TheHockeyNews has Ondrej Pavelec projected for a 0.902 sv% this season. "Enters year as No. 1, but should be at bottom of your list."

— Ryan Blight (@arby_18) August 7, 2014

Pavelec is apparently in the best shape of his career, according to his agent, Allan Walsh.
Spoke to Ondrej Pavelec's agent Allan Walsh last night. Says Pavelec is in best shape of career. "He's totally changed his body." #nhljets

— gary lawless (@garylawless) August 26, 2014
Michael Hutchinson played the final three games of the season and showed promise despite the small sample size. The Barrie, Ontario native was superb for the St. John's IceCaps during their run in the AHL playoffs, recording a 1.95 GAA and a .938 save percentage, during the IceCaps surge to the Calder Cup Finals. Connor Hellebuyck and Eric Comrie won't be ready to make the Jets roster this season, but fans and management will keep a close eye on both young netminders. Hellebuyck is expected to start the season in St. John's while Comrie is likely to return to Tri-Cities of the Western Hockey League.
Where Will Dustin Byfuglien Play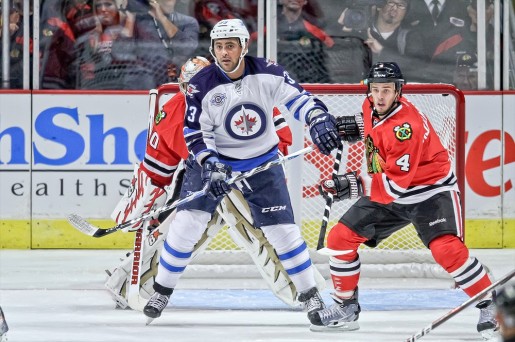 When Paul Maurice took over from Claude Noel as head coach, one of the first things he did was keep Dustin Byfuglien up at forward instead of moving him back to defence. Despite having strong possession numbers from the blue line, Maurice thought Buff was too much of a risk in his own zone, so the move to forward was done. Byfuglien prefers to play defence but would do whatever what was asked of him.
Byfuglien said this morning he hoped he wouldn't start next season as forward, but would do whatever was asked — Sara Orlesky (@saraorlesky) April 13, 2014

The problem is Buff's icetime will be cut significantly at forward. A right-winger by trade, Buff is behind Wheeler and Michael Frolik on the depth chart on the right side. It is likely Byfuglien will be on a line with free agent acquisitions Mathieu Perrault and TJ Galiardi. How Byfuglien reacts to less ice-time may very well determine his long-term future with the Jets. With two years left on his deal and a modified no-trade clause, Byfuglien could be moved at the trade deadline, if a team is willing to pay a high price and move him back to the blue line.