For an NHL team to be considered a serious Stanley Cup contender, there are many – tangible and intangible – assets it needs: forward and defensive depth, experience, leadership, great goaltending, coaching, chemistry, luck, etc.
When a team has all these pieces at the start of the season they are immediately targeted as a Cup favourite (meet the San Jose Sharks of the last decade).
On the flip side, there is the "cinderella story," a team which doesn't seem to have all the pieces at the outset, but by the end has become complete either through trade or internal growth and goes on to succeed against all odds (see the Carolina Hurricanes in 2006).
The value of each of these pieces changes as the style of play changes, but as history shows it, what doesn't change is the importance of one key piece of the puzzle: a dominant force on the blue line.
A Recent History Lesson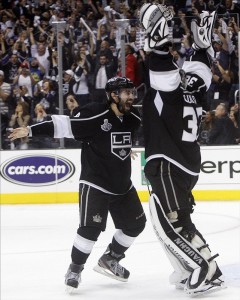 Taking a look at the winners of the past three Stanley Cups and the performance of their top defensemen and comparing that to the performance of the losing team's top d-men, we can see how important a capable, consistent and dominant leader or leaders on the back-end is to a team's eventual success.
2012
Winner: Los Angeles Kings
Drew Doughty (20GP, 4G, 12A, 16PTS, +11, 44 SOG, 26:09 Avg TOI)
Loser: New Jersey Devils
Bryce Salvador (24GP, 4G, 10A, 14PTS, +7, 30 SOG, 22:25 Avg TOI)
The spread in statistics here isn't that large, but considering Drew Doughty played four less games and still produced better offensive numbers, more shots, played more and was less of a defensive liability, it becomes clear that L.A. had a stronger horse to call on. And let's be honest, no one in their right mind puts Bryce Salvador in the same category as Drew Doughty despite any warts that Doughty possesses. The Devils, with their lack of a number probably didn't want to rely as heavily as they did on Salvador.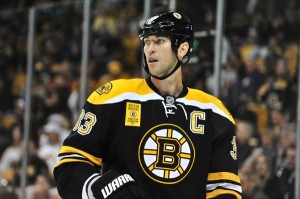 2011
Winner: Boston Bruins
Zdeno Chara (24GP, 2G, 7A, 9PTS, +16, 34 PIM, 27:39 Avg TOI)
Dennis Seidenberg (25GP, 1G, 10A, 11PTS, +12, 31 PIM, 27:39 Avg TOI)
Loser: Vancouver Canucks
Christian Ehrhoff (23GP, 2G, 10A, 12PTS, -13, 16 PIM, 22:57 Avg TOI)
Alexander Edler (25GP, 2G, 9A, 11PTS, -4, 8 PIM, 24:47, Avg TOI)
In this case, the losing team had more offensive production from their blue line (something that has been a hallmark of the Vancouver Canucks for a few seasons). But what stands out when comparing the d-men is – not suprisingly –  the defensive play. Chara and Seidenberg logged a considerable amount more ice time than the Canucks top d-men and judging by their combined +28 rating were not a liability defensively. This compares to the combined -17 from Ehrhoff and Edler, which negates the slight advantage they had in points. Additionally, while penalty minutes can be quite costly, it was evident in this series that the intimidation and eventual PIMs from the B's defensemen played a large factor in determining a winner of the series.
2010
Winner: Chicago Blackhawks
Duncan Keith (26GP, 2G, 15A, 17PTS, +10, 61 SOG, 28:11 Avg TOI)
Brent Seabrook (24GP, 4G, 7A, 11PTS, +8, 39 SOG, 24:11 Avg TOI)
Loser: Philadelphia Flyers
Chris Pronger (23GP, 4G, 14A, 18 PTS, +5, 41 SOG, 29:03 Avg TOI)
This series is a curious case. Both teams clearly had a number one guy leading the charge from the defensive end. Chris Pronger was the guy for Philly, doing what he does best: everything. Pronger outdid the Chicago stalwarts in points, put up a positive rating in plus/minus and averaged nearly 30 minutes a game. In any other series, he may have been enough to lead the Flyers to a Cup win but in 2010 the Blackhawks had an embarrassment of riches on D.
Duncan Keith led the way in every category, but if he wasn't firing on all cylinders the 'Hawks had the luxury of falling back on Brent Seabrook or Dustin Byfuglien who emerged as a star in those playoffs. When one stalwart defeseman isn't enough? Just rely on the other.
While many of these series could have gone either way, with each team deserving to be in the Finals, based on these numbers and looking back on the play, the case can easily be made that the eventual winners did have the better high end talent on the blue line.
The Good Old Days
This, however, isn't just a recent trend. Looking back to past Stanley Cup winning teams, having a clear anchor on the back-end was a key part of the recipe to success.
In 1996, the Colorado Avalanche had the luxury of having four forwards on the ice for most of the time, with defenseman Sandis Ozolinsh putting up 19 points in 23 games, 4th in team scoring and only 2 behind Peter Forseberg. In 2006, they boasted a blue line which included Rob Blake, Adam Foote and Raymond Bourque. Any one of those three could have been a number one guy on another team.
In 1993, the Montreal Canadiens were led by the young and talented Eric Dejardins, who in 23 games played was 5th on the team in playoff scoring beating out Gilbert Dionne and John LeClair in points, while maintaining a +2 rating.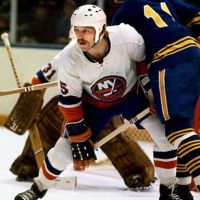 In the 80's, the New York Islanders were a dynasty. They won four Stanley Cups in a row and were led equally by fowrards Bryan Trottier and Mike Bossy alongside defenseman Denis Potvin. In four Stanley Cup runs, Potvin notched 27G, 61A for 88PTS in only 78 games played. Those are impressive numbers for any skater in any era, and are part of why Potvin is still considered one of the best d-men ever to play the game.
Back to the Future
In today's NHL the necessity for a leader from the back-end has not changed. This season, many teams are considered as contenders because they have those types of leaders, others are contenders because of their other pieces and will be looking to be the exception to the rule.
San Jose Sharks – With Dan Boyle leading from the back, the Sharks are a threat from anywhere on the ice. Boyle, has six 50+ point season in the NHL and doesn't seem to be slowing down with age. Along with his offense, his speed and experience will be an asset in San Jose's hopes of finally cracking through in the post-season. Insulated by experienced defensemen like Brad Stuart and Douglas Murray, Boyle has the ability to push the pace and dictate the play for the Sharks' blue line.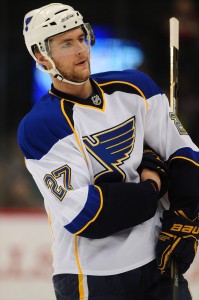 St. Louis Blues – The Blues are one of the feel good stories of the last few seasons, going from near the bottom of the Western Conference to Stanley Cup favourites this season. The turnaround has coincided with the emergence of Alex Pietrangelo. Pietrangelo is only in his third full NHL season, but based on his first two campaigns he is willing and able to shoulder the load as a number one guy. In his two full seasons, the former 4th overall draft pick netted 94 points, a combined +34 in average of 23 minutes per game. And he is only 23.https://twitter.com/FredPoulin98/status/295929135769993217
Chicago Blackhawks – They have come out of the gates flying this season and many say it's because they're as deep as they were when they won the Cup in 2010. Duncan Keith and Brent Seabrook are both healthy again and playing at a level which they did during their Cup run, and while Dustin Byfuglien has moved on (and is playing well in his own right) his shoes have finally been filled by newcomers Johnny Oduya and Nick Leddy.
New York Rangers – With the addition of Rick Nash in the off-season the Rangers instantly become bigger favourites to win the Cup than they already were. With a very fast, skilled, large and physical forward core they will be tough to handle for any team. Their forwards block a ton of shots, but whether New York's relatively young defensemen can handle the best of the East (and West if it gets to that point) is a big question. They're led by a group of fairly "young veterans" in Dan Girardi and Marc Staal, and an even younger supporting cast in Ryan McDonagh and Michael Del Zotto. As we've seen, history has proven that one of these guys has to emerge as the guy for the Rangers to once again be crowned champs.