Remember playing house league hockey, going in on a breakaway in the last few minutes of the third in a big game. Do you triple deke? Do you attempt the spin-o-rama you've been practicing in your driveway? Is this the goalie with the weak glove side? (You're six years old, ALL of you have a weak glove side).
Somehow, you manage to pull of the shot of your life (a weak pass, glove side) and it sneaks past the goalie. The crowd erupts, your bench jumps, and you fall to your feet from exhaustion. The ref hands you the puck. Your first goal!
What a nice feeling. Too bad, after two weeks of play, some star NHL players still have yet to have that taste this season.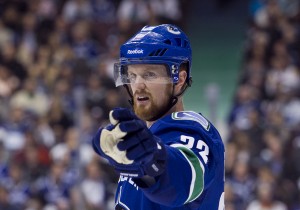 Henrik Sedin
Captain Canuck is better known for setting up brother Daniel, but especially with the absence of Ryan Kesler, he may have to step up to the plate with more shots; Henrik only has eight in seven games so far this year. True, he hasn't reached the 20-goal mark since 2010 when he won the Art Ross, but we all know he can get there. And keep going.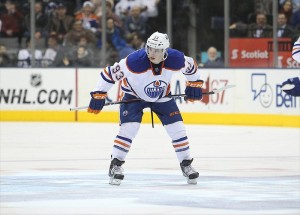 Ryan Nugent-Hopkins 
The Nuge lost out to Gabriel Landeskog for the Calder last season, but it is no secret the potential this kid has. He finished his rookie season with 52 points in 62 games! Earlier in January, he led all World Juniors in scoring. So what's his deal for the first two weeks of the season? More of a playmaker than say, Jordan Eberle or Nail Yakupov, I assume he's just…y'know, being nice, and letting them have the spotlight.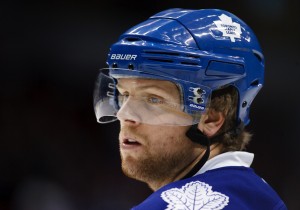 Phil Kessel
Coming off a career year  in '11-'12 where he finished sixth in NHL scoring, Phil Kessel was finally looking like he was worth the Tyler Seguin/Dougie Hamilton trade (even if he was picked last in the All-Star Game). However, in 2013, the only thing he's leading the league in is shots with 33. At least he's making an effort? Kessel is definitely showing his struggles without linemate Joffrey Lupul, who's sidelined with a fractured forearm for the next few weeks.
Jarome Iginla/Mike Cammalleri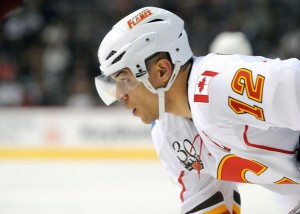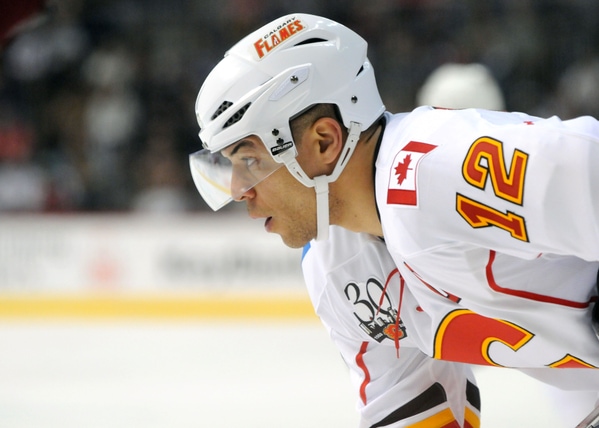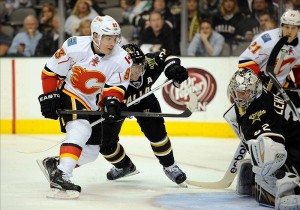 In the past few years the Flames have struggled with trying to find forwards who can produce: Alex Tanguay, Olli Jokinen, the list goes on and on. After acquiring Cammalleri last year, he produced almost the same amount of points as a Flame than he did as a Hab in 10 less games. Iginla had 42 goals in 2011, and a respectable 32 in 2012. This year, with both suffering goal humps, the Flames currently sit last in the Western Conference.
Jordan Staal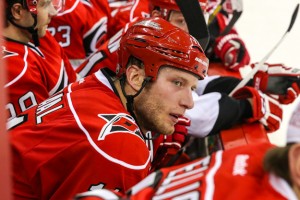 After the trade of the offseason, Jordan Staal is contributing in Carolina. He's a defensive force to be reckoned with, and he has five assits in five games. But he would love to contribute like brother Eric, who right now is leading the Canes in scoring. Let's hope he can finally stay healthy this season, especially after signing a lucrative 10-year, $60-million extension.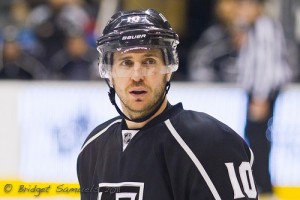 Mike Richards
The entire Stanley Cup Champion team is struggling. You know this when Kyle Clifford is your leading scorer, on a team with Anze Kopitar, Jeff Carter, and Dustin Brown. Mike Richards only has two assists so far this season, and has an ugly -5 rating. This is the guy who had 15 playoff points in 20 games, and was an integral part of the Cup victory run. Get your game together Mike, you've got an A on your chest now.
Yes it's only the beginning of the season. Keep in mind however, going goal-less eight games into the season, is the equivalent of 14 games of an 82-game schedule. So really, these guys haven't scored for "the entire month of October". It's a rough schedule with a lot of travel; these 48 games are going to be an uphill battle.
And I know what you're thinking. But don't worry, Jamal Mayers and Biznasty are just in a bit of slump, they'll get on their hot streaks soon. Sorry I forgot to include them on this list.