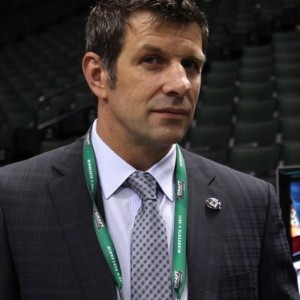 There have been mock drafts aplenty theorizing who the Montreal Canadiens will select with their ninth-overall pick at the upcoming 2016 NHL Entry Draft. However, no one says they actually have to use it.
Here are the top options available to general manager Marc Bergevin and company before they approach the podium Friday evening in Buffalo:
4) Trade Down
There are only so many projected franchise players available in this year's draft. While the Habs are likely to get a good player at ninth overall, it might make sense for them to trade down should a top prospect they have their eyes on go before they have a chance to pick.
In so doing, presumably getting not only a later first-round pick but a later-round selection as well (for one example), they'd be adding assets to their prospect pipeline. And maybe, just maybe, that later-round selection becomes the next Pavel Datsyuk (sixth-round pick in 1998) or even Brendan Gallagher (fifth-round pick in 2010).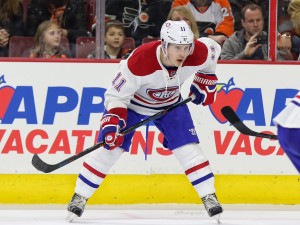 The thing is though, those gems are very hard to find. The ninth-overall pick is close to a sure thing, with an estimated 85% chance of at least 100 NHL games. Drop down even just two spots? That figure drops to 70%. Drop six spots and it goes down to 40%.
The likelihood the pick will become not even a superstar, but just a reliable NHL player drops along with it. According to analysis by TSN's Scott Cullen of the drafts between 1990 and 2009, the chance of that ninth pick turning into a top-six forward or top-four defenseman drops from 25% to 20% in those same six spots.
Granted, history also suggests dropping down just five spots to No. 14 actually would improve the likelihood of the pick playing at least 100 games to 80% and them becoming a top-end player to 30%. But the overall reasoning is sound: Trading down generally yields a player of lesser quality.
Even if the Habs get more kicks at the can as a result, if the chances dictate they'll likely only draft depth players and grinders, why bother? As their current lineup suggests, they have plenty of those already. Trading down really shouldn't be an option unless the team is faced with exceptional circumstances.
3) Trade It Away Altogether
It's definitely unlikely Montreal would trade away its first round pick. Bergevin never has, and the last time the team dealt it away altogether, Bob Gainey was at the helm.
It was the 2008 draft and the Habs acquired Alex Tanguay from the Calgary Flames in a trade that included the Habs' 25th overall pick.
In retrospect, it wasn't a bad deal. That pick turned out to be career-minor-leaguer Greg Nemisz (Tyler Ennis and John Carlson were drafted right after for the record) and Tanguay did produce 41 points in 50 games for the Habs the following season.
If the Habs were to follow that model, it might actually pay off (emphasis on might). There are a few good indicators pointing to next season being a great bounce-back campaign for the Canadiens in spite of their horrendous 2015-16 season. For starters, goalie Carey Price is reportedly healthy.
Just spoke with @CanadiensMTL @CP0031 ,says he's 100% ready to go. Good to go for World Cup and regular season. Full interview on TH at 7et

— Gino Reda (@GinoRedaTSN) June 21, 2016
As a result, considering the team is just a few seasons removed from an Eastern Conference Final appearance and all the same pieces are essentially in place, now could be the time to go all in. The window won't stay open forever with Alex Galchenyuk due for a raise after next season, Price's deal expiring a year after that and Max Pacioretty set to become an unrestricted free agent a year after that.
So, because Montreal has the cap space and the team to theoretically win right now, if Bergevin can add a worthwhile piece, like a legitimate top-six forward, for that ninth pick, why not? If he acknowledges in the process he should get someone more valuable than a soon-to-be-UFA Alex Tanguay, he should undeniably give it a shot.

2) Stand Pat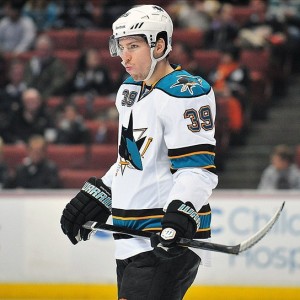 For obvious reasons, there are definite benefits to actually keeping your ninth-overall pick. Recent selections include Nikolaj Ehlers (Winnipeg Jets; 2014), Jacob Trouba (Jets; 2012), Dougie Hamilton (Boston Bruins; 2011), Mikael Granlund (Minnesota Wild; 2010) and Logan Couture (San Jose Sharks; 2007).
Yes, the Habs can screw it up, but there's a reasonably good chance they won't. Even if they do, keeping it is the safest bet from a PR standpoint. Justifying a trade involving that pick if it doesn't work out would be harder than justifying keeping it should the prospect not pan out five years down the road instead. By then, Bergevin may no longer be with the organization. And it's not like he has a recent history of going out on a limb.
1) Trade Up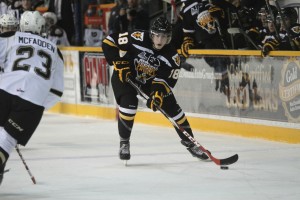 If Bergevin wants to truly signal to the team's fanbase that the Canadiens won't be complacent and are looking to improve drastically following a nightmarish season, trading up is a great option.
In one fell swoop he can draft a better prospect who's more of a sure thing and can even contribute as soon as next season. They may even be able to get their hands on Pierre-Luc Dubois to appease those who criticize the team, arguing a French-speaking front office, coaching staff and middling talent who regularly gets top-line ice time just isn't enough.
Yes, it is unlikely that teams ahead of Montreal will part with their top-seven picks. And, if Bergevin does successfully kick tires with one willing GM, it will likely cost the Habs. However, in theory, wouldn't Montreal's ninth pick, perhaps a mid-range prospect like Sven Andrighetto and a mid-round selection thrown in for good measure be worth a home run?
The nature of the individual pieces can be debated upon. However, the point is, even if Bergevin would be dealing away more futures than he would be getting back, he arguably wouldn't be mortgaging the team's actual future. He'd be almost ensuring a brighter one. And, if that option is there for him, it's important he makes his decision well before he's currently scheduled to step up to the podium on Friday. By then it will be too late.