In just over a month, all eyes in the hockey world will be focused on the 2020 NHL Entry Draft. For the young men who have been waiting to hear their names called, the wait will finally be over after a four-month delay.
Related: Our Free NHL Draft Guide
Over the last calendar year, Rimouski Oceanic star Alexis Lafreniere has clearly emerged as the consensus first-overall pick, and will most likely be pulling on a New York Rangers sweater after the team won the draft lottery. Below is a look at four more QMJHL prospects who could have their names called early and their potential landing spots.
Dawson Mercer
Mercer has thrust himself into the conversation as one of the top forwards in the draft. He spent two and a half seasons playing for the Drummondville Voltigeurs before being dealt to the Chicoutimi Sagueneens at the trade deadline this past winter. He is a strong natural right-wing who did play some center last season and plays in all situations. Mercer has a powerful stride, can produce, protects the puck well, and plays a complete game in all zones. He projects to be a top-six forward in the NHL at some point.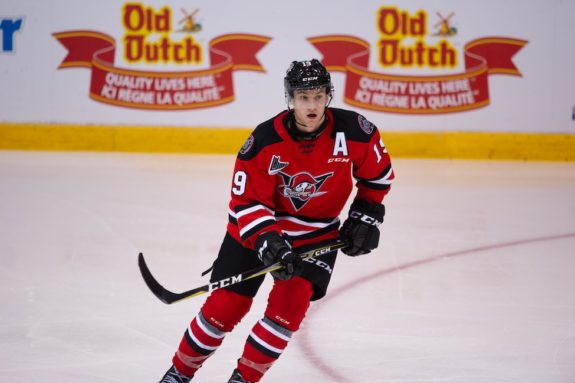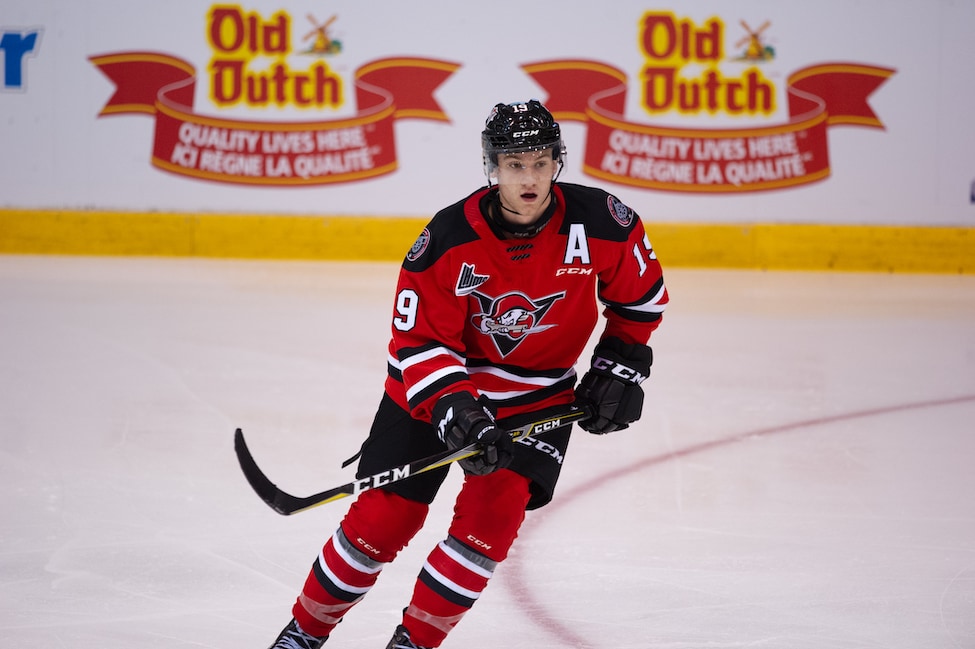 In most rankings, Mercer is projected to be chosen in the middle of the first round. Although most teams can use a powerful right-wing who can score, the Nashville Predators are one team that may be hoping Mercer is still on the board. He should be pro-ready in a year or two and the Predators, who are strong down the middle, are in need of a wing on an entry-level contract who can step in right away and contribute.
Mavrik Bourque
Every NHL general manager is looking for a player with a natural ability to score. Bourque is a pure finisher who can score in multiple ways. He just completed his second season playing for the Shawinigan Cataractes, where he has been a point-per-game producer. His ability to make quick cuts and change directions quickly helps him gain space and put himself in positions to score, and when he is there, he rarely disappoints. A bit undersized at 5-foot-10, 178 pounds, this right-shot center will need to become a bit more explosive and stronger to compete at the next level, but his hockey IQ and uncanny ability to produce helps make him a very desirable pick.
Related: 2012 NHL Draft Top 10 – Where Are They Now?
The Calgary Flames' exit from the bubble was hastened by an inability to score timely goals, and the future of some of their top-six forwards is uncertain. If Borque is available when the Flames select you may see them grab him in hopes his playmaking and scoring abilities translate to the NHL sooner than later.
Justin Barron
Barron is a smooth-skating defenseman with the Halifax Mooseheads who possesses a very complete game. A high character player on and of the ice, Barron has an advanced hockey IQ and will almost always make the right play. He's an explosive skater who takes the ice that is given to him, can join the rush and get back into position with ease. He is also very effective on all special teams and is very tough to beat one-on-one. Last season, he missed time when he developed a blood clot, but that situation was remedied and shouldn't be a concern for NHL general managers.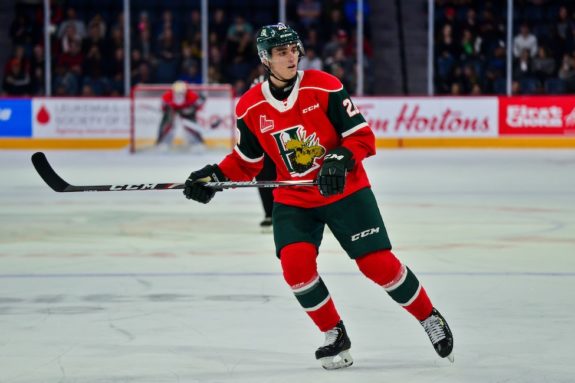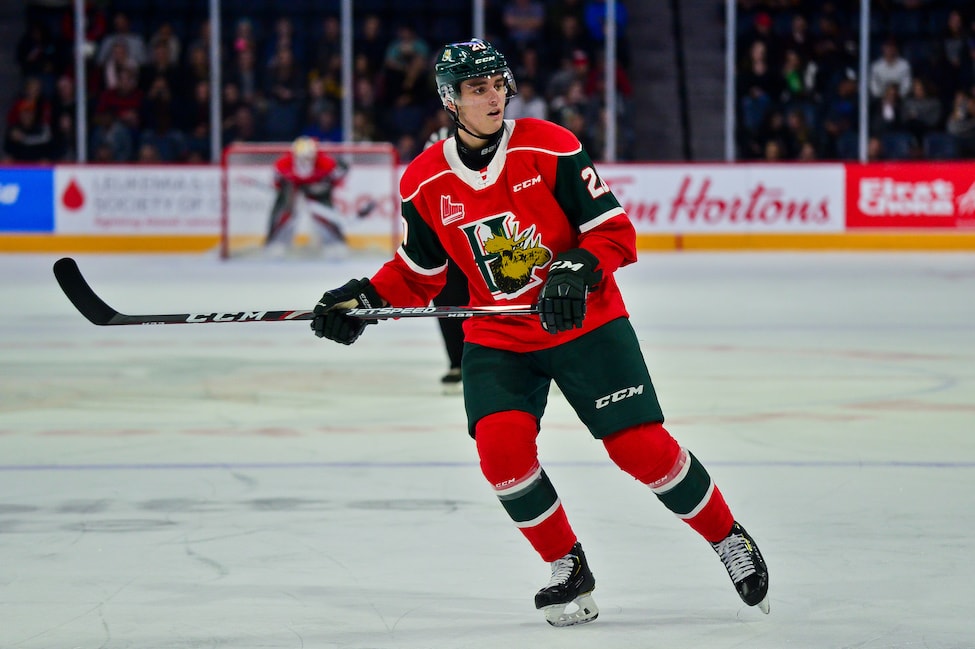 Barron's brother Morgan recently left college to sign with the Rangers who had drafted him in 2017. The team has a solid, young blue line, but there have been rumors they may be looking to move Tony DeAngelo. Barron could be the right-shot D they are looking for down the line. The Rangers' second pick in the first round is in the mid-twenties where most rankings have Barron being selected.
Hendrix Lapierre
Watching the NHL playoffs this season, you can see how top-end speed dictates the flow of the games. Due to that, Lapierre should be interesting to many teams picking late in the first round. He possesses explosive speed, can finish around the net, and his quick feet make him very difficult to defend. However, his best quality may be his playmaking ability. He is very dangerous on the half wall and is creative in the way he finds the open man.
Lapierre was injured for most of last season, which could make some general managers tentative, but there is enough of a sample size to know his offensive ability will help an NHL team down the road. He was awarded the 2018-19 QMJHL Offensive Rookie of the Year playing for the Sagueneens.
Related: All-Decade NHL Draft – 2010 to 2019
The Philadelphia Flyers have a franchise goalie in Carter Hart and a solid young defensive corp in front of him. Their inability to create consistent offense resulted in a playoff exit to the New York Islanders. Keep an eye on the Flyers possibly taking a hard look at Lapierre at the end of the first round.
QMJHL Alumni Are Proven
NHL general managers just have to look at some of the high-end performances in the two bubbles over the last few months to know that the QMJHL can be fruitful ground for talent. Lafreniere is a generational talent, but these four players will be given an opportunity relatively quickly to show they can perform on the biggest stage.
---
---
---
Mark has been involved in hockey as a player, coach, general manager and scout for over 40 years. Currently scouting in the QMJHL and writing for THW.