Looking back over the last six weeks, it's been a wild ride for the New York Islanders. As they advance to the Eastern Conference Final to face the Tampa Bay Lightning in a rematch of their 2016 series, it's important to recognize that the franchise took an enormous step this postseason.
Circumstances aside, this historic run has and will continue to change how the NHL and the media view this team. But, perhaps, more importantly, this postseason will change how the Islanders view themselves — as a contender.
Team Overviews
These two teams couldn't be more different. The Lightning are loaded with offensive talent, strong defense, and their own version of the Islanders' identity line in Mikhail Sergachev, Yanni Gourde, and Barclay Goodrow. And let's not forget 2019 Vezina Trophy winner, Andrei Vasilevskiy, who is sporting spectacular numbers in 13 games so far this postseason.
Related: Islanders 50-Goal Scorers
Like any team, they have weak points in their armor, but the Lightning have shown last year's sweep at the hands of the Columbus Blue Jackets was a fluke. This upcoming Eastern Conference Final will be their fourth appearance since head coach Jon Cooper took over for the 2013-14 season. The roster has changed slightly since these two teams last met in 2016, but many players have only gotten better, gaining valuable experience and growing into some of the league's best offensive talent.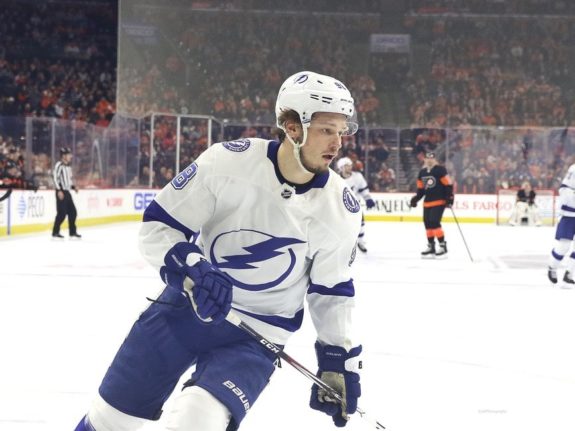 On the other side, the Islanders are a structured, team-defense focused squad with the ability to score off the rush with quick counter-punches and hem teams in their own zone with a relentless forecheck. Their goaltending has been solid, but it's their offensive depth, surprisingly, that has fueled the Islanders during this run. Every line is contributing offensively, helping the team average well above three goals per game throughout these playoffs.
Unlike the Lightning, the majority of the Islanders' roster has changed since their 2016 matchup with the Bolts. But, that doesn't mean they haven't grown, especially over the last two seasons under head coach Barry Trotz. This isn't the same young, inexperienced team coming off their first playoff series win in over two decades. They've beaten two tough teams in the Philadelphia Flyers and the Washington Capitals so far this postseason, overcoming adversity in each series, and swept a veteran Pittsburgh Penguins team in last year's playoffs.
By the Numbers
If you had to guess which team had the statistical advantage heading into this series, many would choose the Lightning. Their regular-season dominance and playoff success make it easy to draw that conclusion. However, a dive into both teams' stats through the first two rounds and the qualifying round paint a different picture, one that makes this series a lot more even, at least on paper.
[table id=363 /]
The Islanders and Lightning have nearly identical numbers so far, with both teams having only slight advantages over one another in specific categories. This may be surprising to a lot of people, especially when you see that the Islanders have scored more goals per game than the Lightning by .38 goals per game. Granted, they've played three more games than the Lightning, but the Islanders have proved they can score goals over the long haul, a stark difference to their regular-season numbers.
The Islanders also have a significant advantage in goals against, leading by .38 goals against less per game. Semyon Varlamov and Thomas Greiss have combined for spectacular numbers so far and may give Vasilevskiy and the Lightning a run for their money. If the Islanders can continue to allow fewer than 30 shots a game on average and frustrate the Lightning forwards, the Isles may hold the advantage.
Series X-Factors
As it was for the Islanders' last opponent, the x-factor for the Lightning will be the goaltending, in this case, Vasilevskiy. Carter Hart kept the Flyers in multiple games, leading them to overtime victories despite being outplayed for much of the series. Vasilevskiy is capable of playing difference-maker in this series as well and will provide a difficult hurdle for the Islanders to overcome.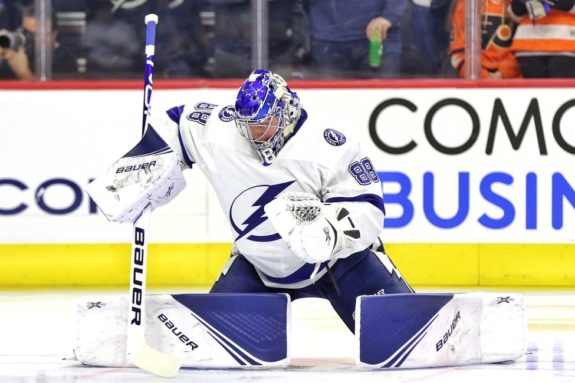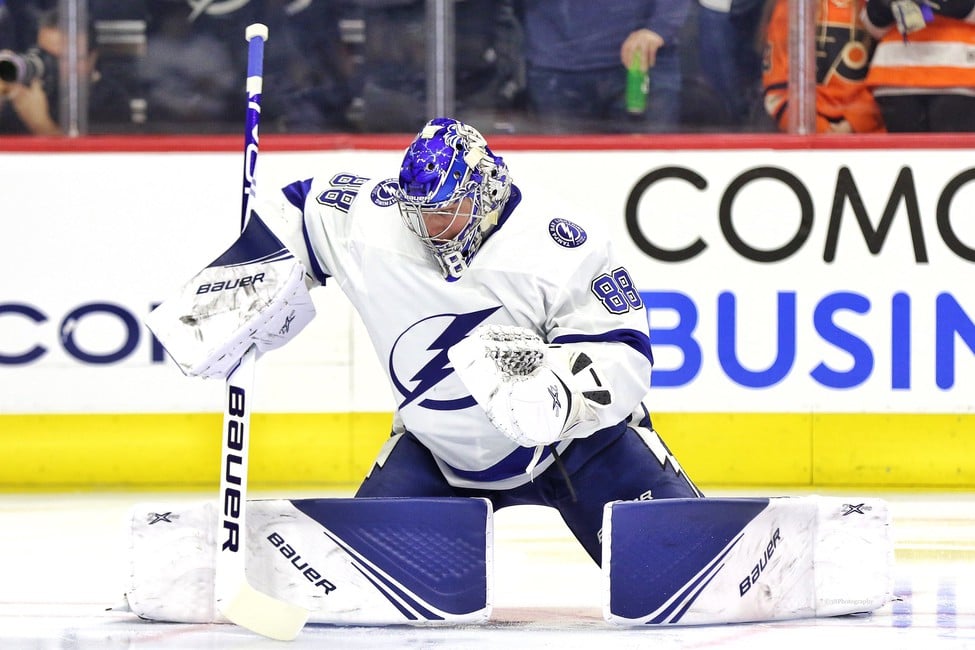 For the Islanders, Jordan Eberle, who has yet to truly break out in these playoffs as he did in 2019, could be a difference-maker. Despite not scoring since Game 1 against the Capitals in the first round, the Islanders still posted great offensive numbers against the Flyers and throughout the playoffs, scoring three or more goals in every game. Eberle had his chances, though, making his breakthrough nearly inevitable.
If he were losing puck battles all over the ice and not driving the lanes, then you should be worried. Eberle led all Islanders in the series with 30 scoring chances at five-on-five, according to Natural Stat Trick; it felt like 25 of those came in Games 6 and 7 alone. It's not ideal, sure, but the bigger worry would be if no chances were coming and Eberle were getting pinned along the walls all game.

From, "Seven thoughts after the Islanders' commanding Game 7 win," The Athletic, 9/6/2020
Both teams are loaded with talent in their own ways, making this series pretty even. Vasilevskiy has been playing well, playing an important role in the Lightning's success this postseason. Any change in his game could make a huge difference in this series. For Eberle, he needs to find his scoring touch if the Islanders plan on making this more than just an interesting series. He's capable of scoring big goals and the team will need him to find the net early on against the Lightning.
Related: Tampa Bay Lightning Jersey History
You wouldn't know by the way they're playing and their level of maturity throughout these playoffs, but for many current Islanders, this is unfamiliar territory, at least at the NHL level. They'll need to continue to play beyond their years if they want to compete with Tampa and eliminate the mistakes that nearly cost them the second round series against the Flyers.
Want more Islanders content? Check out the Nassaumen Hockey Podcast, hosted by The Hockey Writers authors James Nichols and Jon Zella. Follow on Apple Podcasts, Spotify, and Google Podcasts to catch weekly episodes.
---
---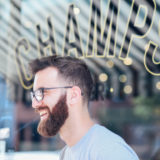 Jon Zella is a 31-year-old, Long Island native currently living in Syracuse, NY. Outside of hockey, he enjoys motorcycles, beer, coffee, and his dog Olive.