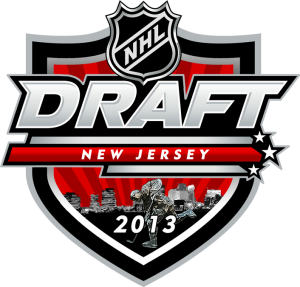 There are usually a number of intriguing story lines that follow the NHL Entry Draft each season. From inspiring tales of dedication, to head shaking surprises and everything in between.
This list has a number of those components. Each year there are a number of draft eligible players that don't get selected in the draft. Some will fall into obscurity from there, while others will re-dedicate themselves to catch the eyes of NHL scouts the following year.
These are the top players that are re-entering the draft after going undrafted in the last season or two. This doesn't include players who were drafted last season, but could not come to contract terms with their NHL club and are re-entering the draft as a result.
There are becoming more and more examples of players re-entering the draft and being selected in their second and third years of eligibility (depending on birthdates) and going on to successful NHL careers.
Andrew Shaw who was passed over in the 2010 draft, re-entered and taken by the Chicago Blackhawks in 2011, and is four wins away from a Stanley Cup.
At 19 and 20 years of age they are usually more of a mature prospect and there is potentially less risk and guesswork in terms of their progression and makeup.
Tanner Pearson is the poster boy for these players. Going into last season, after being passed over in two drafts already, he worked hard at improving his game and ended up being a 2012 first round pick of the Los Angeles Kings.
The number of re-entered players drafted is growing, and in 2012 alone there were 48 selected in the draft.
Who could be this year's Tanner Pearson? Here's a look at the top ten players re-entering the draft.
1. Myles Bell, LW, Kelowna (WHL)
A terrific story from the WHL, Bell was a defenceman for the Rockets until the 2012-13 season when they decided to try him on the wing, as they were thin up front and had some depth on the blue line.
The move couldn't have worked out better as Bell put up 38 goals and 93 points in his first year as a forward, while still manning the point on the power play.
He has good size at 6'0″ and 212 lbs and can skate and shoot and has flourished in his new role.
Currently in his 3rd year of eligibility, he would have been drafted initially in 2011, as he was ranked 39th in CSS Rankings. However a car accident and concerns over his health prevented that from happening. He shouldn't have any similar issues this time around.
Prediction: Third round (possibly late 2nd round)
2. J.C. Lipon, RW, Kamloops (WHL)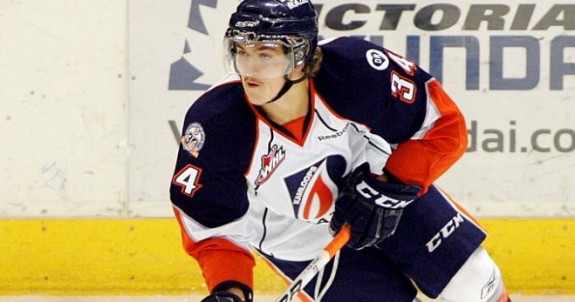 One of the feel good stories of the season, Lipon was branded this year's Tanner Pearson early on. After lighting up the WHL and leading the league in scoring in the first few months of the season, Lipon also forced his way onto Team Canada's WJC team, following in Pearson's footsteps.
A competitive and hard working player that can play up and down a lineup, he scored 36 goals for the Blazers this season. While he may not go in the first round as Pearson did, he shouldn't have any concerns about being passed over in his third NHL draft.
Prediction: Third round
3. Anton Slepyshev, LW, UFA (KHL)
A player that has first round talent, but the ever present "Russian factor" and the looming KHL likely kept Slepyshev from being drafted last year. He did not even attend the NHL Combine in 2012 which led teams to believe he had no desire to play in North America.
What's different this year? Hard to say, but his KHL contract runs out after 2013-14 and rumours persist that he wants to play in the NHL after that season.
Time will tell and he is still a risk, however he is ultra-talented and there will likely be a team roll the dice that he will make the switch to North America.
Prediction: Third round
4. Curtis Valk, C, Medicine Hat (WHL)
Valk has steadily made improvements and progressed in his WHL career, but his game really took off this season. Playing on a line with Hunter Shinkaruk, Valk has caught the eye of scouts to the tune of a 46 goal campaign.
He worked hard in the offseason and trained with NHLers Scott Hartnell and TJ Oshie to get stronger and faster, and the work has paid off. Should be a mid round selection by someone at this year's draft.
Prediction: Late third to early fourth round
5. Cameron Brace, C, Owen Sound (OHL)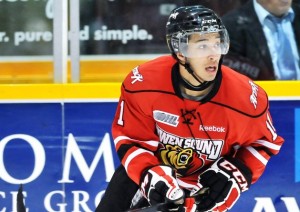 After four OHL seasons, the 20 year old Brace may finally be getting his due. After a 29 goal season last year, many thought he would be drafted in 2012, which was his second year of eligibility. Not the case as it turned out.
2013 should be a different story. He had an even better year in 2012-13 with the Attack and scored 35 goals, which was second on the team and was one of the OHL's most dangerous threats short-handed.
Undersized but with speed to burn and a quick release, he shouldn't go through his third draft without being selected.
Prediction: 4th-5th round
6. Dakota Mermis, D, London Knights (OHL)
Made the transition from the University of Denver (NCAA) to the London Knights mid-season and helped solidify a deep defence group and was a key part of it en route to the Knights Memorial Cup berth.
Plays a well rounded game where one aspect doesn't "wow" you, but there is no area that is a major weakness either. Mermis plays bigger that his 5'11" frame and at 195 lbs doesn't shy away physically and plays with an edge.
Has progressed well this season under the Hunter brothers to where he's considered to be a mid round pick on June 30 in Newark.
Prediction: 4th-5th round
7. Zac Leslie, D, Guelph Storm (OHL)
Positionally very sound and rarely gets caught wandering, Leslie has impressed with his steady play all over the ice. He also has excellent offensive ability, he makes a good first pass and moves the puck efficiently.
Expected to be a mid round pick in 2012, there were questions about his consistency that kept him from being selected. He has responded with a solid 2012-13 season and should be a mid to late round pick in 2013.
Will need to add muscle, at 170 lbs will have a hard time handling opponents at the next level.
Prediction: 4th–5th round
8. Patrik Bartosak, G, Red Deer (WHL)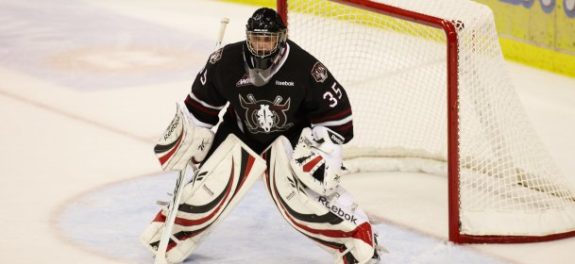 Ranked 8th among North American goaltenders in 2012, it was a surprise to all that Bartosak wasn't at least a late round selection last year. He finds himself ranked 8th again in 2013 among North American puck stoppers and in a similar situation.
The difference this season for the Czech import is that he has a much better body of work behind him. He had a stellar season for the Rebels (33 wins, 2.26GAA, .935 s%) and has made a much more significant impression on scouts.
As with last year he will likely be a mid to late round selection, but this year won't go home undrafted.
Prediction: 5th-6th round
9. Jean-Sebastien Dea, C, Rouyn-Noranda (QMJHL)
Among the QMJHL leaders in goals for most of the season, Dea finished with 45 in a breakout year for the Huskies. Quick and shifty with excellent puckhandling skills, he also plays with a high compete level.
At 155 lbs is very slender and will have to put on some muscle to handle the rigors of the pro game, but his offensive skill set and numbers in 2012-13 should warrant a selection on draft day.
Prediction: 5th-6th round
10. Zach Hall, C, Barrie (OHL)
Put up 81 points in 2012-13 for the Colts, which is 22 more than his previous year. He also had 28 points in 19 playoff games for Barrie who went to game 7 of the OHL Championship.
Playing beside Winnipeg Jets top prospect Mark Scheifele, Hall has been dominant in his own right this season and carried the team when Scheifele was away at the WJC.
A good skater with excellent vision and playmaking ability should be snatched up by someone on draft day.
Prediction: 6th round
Honourable Mention:
Peter Quennville, C, Dubuque (USHL)
Dane Fox, C, Erie Otters (OHL)
Henri Ikonen, C, Kingston Frontenacs (OHL)
Eric Locke, C, Saginaw Spirit (OHL)
____________________________________________
Follow Carl on twitter @maloney3383 and Google+ for more articles