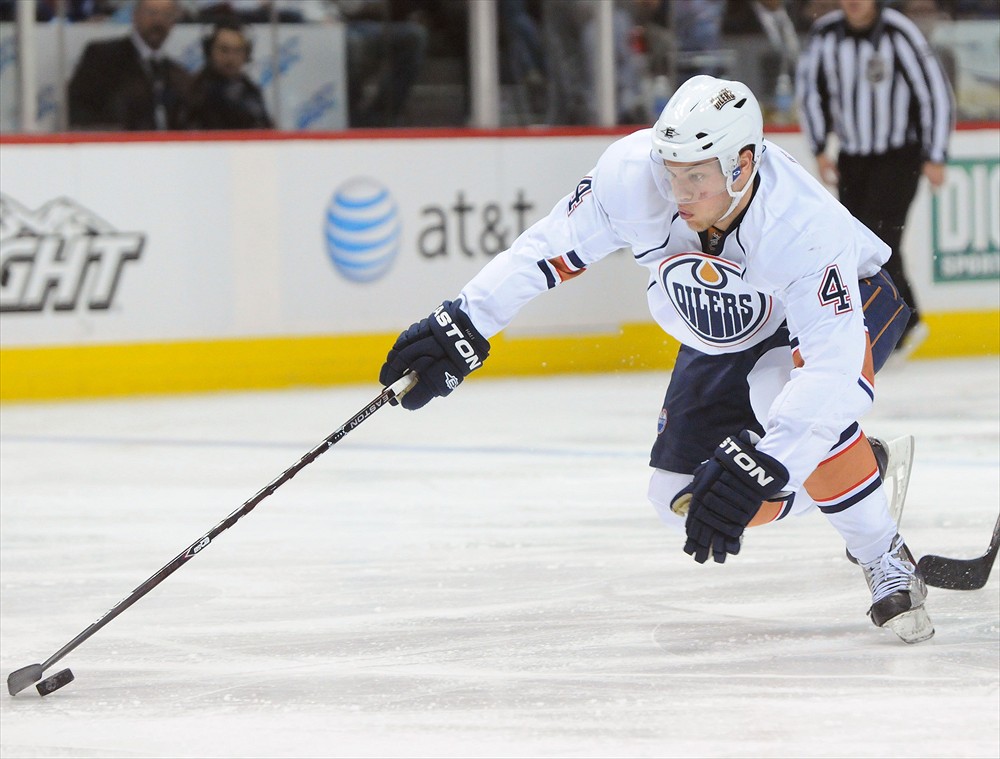 In last night's Houston Aeros game against the Oklahoma City Barons (Edmonton Oilers AHL Affiliate), the top two prospects of the Minnesota Wild, Mikael Granlund and Jonas Brodin, fell to injuries caused by 2010 1st overall NHL draft pick Taylor Hall and Co.
This is not good news for Wild or Aeros fans, but is nothing Wild fans haven't witnessed year after year. The top players get taken out and miss a good amount of game action and all four wheels fall off the wagon as the team plunges head first into the bottomless pit of an early end to the season. Fortunately for Wild and Aeros fans, both the parent club and the farm system now have more than enough depth to spare and the wheels are much less likely to fall off than in years previous.
The hit on Granlund was clean; he was just on the wrong end of an unfortunate hit up against the glass on the right side of Barons netminder Yann Danis. However, just a few short minutes later, Taylor Hall took six strides to charge and hit the Wild's top defensive prospect (Brodin) up high into the boards. Brodin was racing for the puck behind the Houston net when the "Taylor Train" hit him full force. One would think that, for a guy that has sat out nearly half of his pro hockey career due to injuries, Hall would be more careful with his hits. Apparently 1st overall NHL draft picks have a license to not care. Here are the videos:
OKC went on to win the game 4-3. Both Minnesota Wild top offensive prospects Granlund and Coyle notched a goal and assist and Aeros keeper Darcy Kuemper made 14 saves in taking the loss. Swedish rookie, Johan Larsson, a 2nd round pick of the Wild in 2010, notched the third goal for Houston.
Houston will once again take on the Barons in Oklahoma City tonight and have called up defenseman Corbin Baldwin from their ECHL affiliate, the Orlando Solar Bears. Baldwin is a bruising 21 year old 6'5" 215 lb. WHL alumnus who is sure to add some grit to the Aeros lineup. In nine games for the Solar Bears, Baldwin has notched two assists and racked up seven penalty minutes. Neither Brodin or Granlund will be in the lineup tonight against a stacked Barons roster and both are expected to miss a good amount of time with a broken clavicle and a muscle strain, respectively, according to Michael Russo of the Minneapolis/St. Paul StarTribune.
As of right now, Granlund is ranked third in the AHL scoring race, tied with Syracuse's Cory Conacher with 12 points in eight games and behind only the OKC Barons' rookie defenseman, Justin Schultz, who has notched 13 points in eight games. On Thursday, Granlund was named the CCM/AHL Rookie of the Month for October, posting three goals and seven assists for 10 points and a +5 plus-minus rating in seven games.