When word came in the waning minutes of Saturday's 5:00 p.m. NHL deadline that the Toronto Maple Leafs had come to terms with restricted free agent William Nylander, there was a collective sigh of relief among Leaf Nation. With minutes remaining before he was ineligible to play for the remaining 2018-19 season, Maple Leafs general manager Kyle Dubas signed Nylander to a six-year contract worth $6.9 million annually. Finally, the saga had concluded. The conjecturing and speculation came to a halt. The distraction was over.
Not so fast. The reality is Nylander's new deal may be inked, but now, the anxiety and headaches only increase for Dubas and company.
Nylander Finally Signs With Leafs
It took the entire summer, all of training camp and the first 26 games of the season to hammer out a deal for the 22-year-old forward. The stalemate was as real as it gets. The new contract was officially filed to the NHL at 4:55 p.m., leaving only a five-minute buffer for Nylander's entire season to be lost. That's a lot of confidence for Dubas to place in his hotel room's email and internet connection.
Nylander is a speedy, talented offensive weapon. The Maple Leafs' eighth overall pick in 2014 has back-to-back 61-point seasons. He has 48 goals and 87 assists in 185 games. His deal is similar to that of Nikolaj Ehlers of the Winnipeg Jets, who recently signed a seven-year, $42-million contract as an RFA in Oct. 2017.
Reports were that Nylander and his agent, Lewis Gross, were seeking a long-term deal in the neighborhood of $8 million annually. The Leafs were also interested in a long-term deal but at around $6 million annually.
A Fair Deal for Both Sides
At first glance, the fact that they met somewhere in the middle appears to be common sense; both sides gave up a little. However, the reality is Dubas didn't compromise. He held the cards and caved. It's highly likely had he offered the identical deal in September, it would've been signed–yet no one but Dubas, Gross and a few insiders will ever know this. Instead, Dubas wasted time and risked building animosity during the process. Nylander held strong and was willing to sit out in order to get the money that he wanted.
In an attempt to save face, Dubas spun the saga a different way. "Him missing a full season and having it go across a full season wouldn't have been good for anybody," said Dubas. "Not for the team and not for William."
So, Nylander stuffs his pockets with roughly an additional $6 million over the term of the deal, compared to the Leafs' reported initial offer of 6 years at $6 million each. He did very well, banking more than $17 million worth of signing bonuses over the next seven months.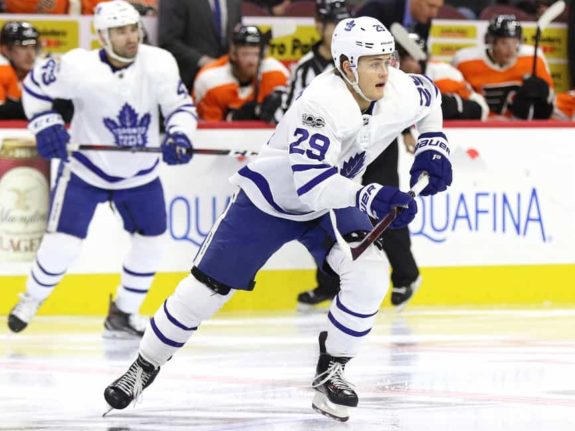 GMs in Dubas' shoes have only one real form of leverage: daring players to sit out an entire season. There's a new wave of up-and-coming talent that will soon finish their entry-level contracts and become RFAs. The next class of RFAs is deep; notable names include Sebastian Aho, Matthew Tkachuk, Sergei Bobrovsky, William Karlsson, Jacob Trouba, Kyle Connor and Zach Werenski.
Looming Headaches for Dubas
The Leafs had plenty of cap space this season to make Nylander their second-highest cap hit ($10.27 million), second only to John Tavares' massive $11 million. Even with Nylander's remaining years at a reduced $6.9 million cap hit, it poses significant implications for Auston Matthews, Mitch Marner and Kasperi Kapanen, who become restricted free agents after this season. The cap crunch is inevitable. The only hope for Dubas is that none of them will want to risk sitting out a season like Nylander almost did.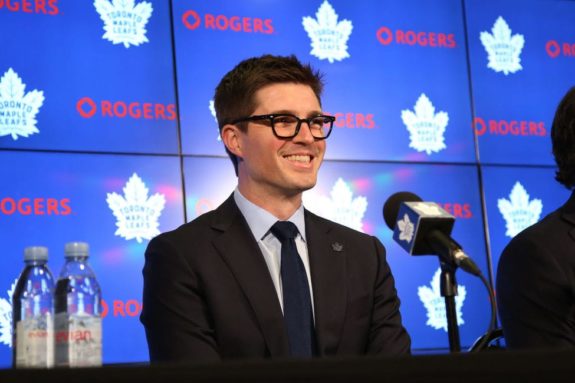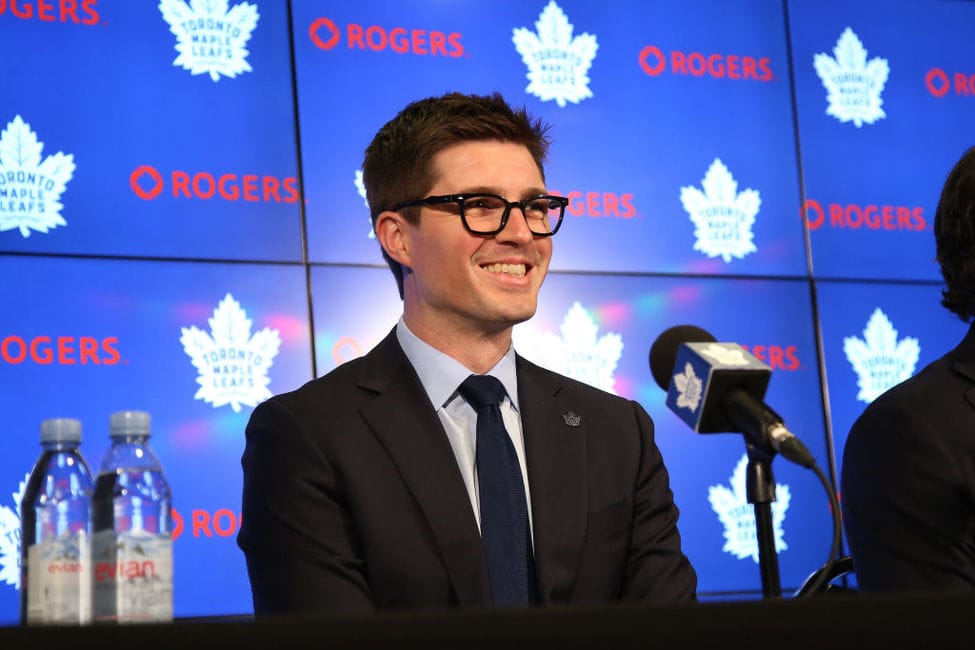 No doubt all three players were watching the drama unfold with great interest. Matthews' agent, Judd Moldaver, and Mitch Marner's agent, Darren Ferris, are the next players to tango with Dubas as restricted free agents without arbitration rights. They can be signed to extensions at any time before July 1, when they officially become RFAs.
Kapanen admitted to checking his Twitter feed every 15 seconds prior to Saturday's deadline. "Obviously it kind of went down to the wire. I was getting nervous a bit," he said. "Once it was done, it was a good feeling. Everyone regrouped and focused."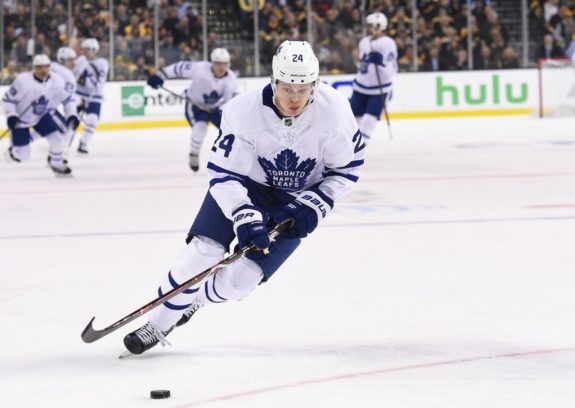 "[Nylander] has got some ice in his veins for sure," Kapanen added. "It's a business. Everyone wants to play as much as they can. At the same time, everyone wants to get paid."
Related: Matthews is a Looming Pain in the Cap for Dubas
Maple Leafs' Formidable Lineup
Adding another player of Nylander's caliber to an already explosive offense must send shivers down the backs of goalies. The Maple Leafs are stacked with goal scorers and playmakers. They're tied for third in the league (with the Ottawa Senators), scoring 3.63 goals for per game. Only the Tampa Bay Lightning (3.78) and Colorado Avalanche (3.67) are filling the net faster. And that's without Auston Matthews for a month.
The team's defense and goaltending are standing tall. They're third in the league in goals-against average (2.59), behind only the Nashville Predators (2.41) and Boston Bruins (2.46). Not surprisingly their plus-28 is the best goal differential in the NHL.
We Can and We Will…for Now
The 32-year-old Dubas is suffering a first-world GM problem: his team is loaded with an embarrassment of goal-scoring riches. It's arguably one of the best group of forwards in the league. With a 19-8-0 record, adding Nylander to the Leafs is like adding turbo boost to a rocket. He's another piece of artillery for coach Mike Babcock to use in the franchise's quest for its first Stanley Cup since 1967.
That said, signing Matthews and Marner will be a challenge. If the two continue on their high-output seasons, they'll command at least $13 million and $10 million respectively. Dubas is playing with offensive fire and will be hard-pressed to pay all of the club's key players and stay under the cap in the coming years.
His famous "we can and we will" statement was overly optimistic. Perhaps he should've said, "We may be able and hope to." Dubas knows it, too, laughing off a reference to his quote.
"I know people were ready to jam that one down my throat," said Dubas. "But we'll stick with it. That's our goal. We want this group to be together as long as we can possibly keep it together. We hope that all of these guys can be career Leafs, especially this young core group of players. It's obviously a very exciting group … That's our goal, to keep it together as long as we can roll."
Dubas insisted that he thinks the Nylander signing will have no effect on the upcoming core player signings; that the salary cap won't prevent him from keeping his core together. According to the second youngest GM in the NHL, it will simply take creative accounting, excellent drafting and some shrewd free-agent signings.
Dubas Stuck Between a Puck and a Hard Place
Dubas has now signed John Tavares and William Nylander to massive deals. While he can take pride in having both in a Leafs sweater, both came at a massive cost that will undeniably handcuff him in years to come. Had the GM played hardball and let Nylander sit for the year rather than trading him for assets, he would've been torched in Toronto. His words would've been proved worthless.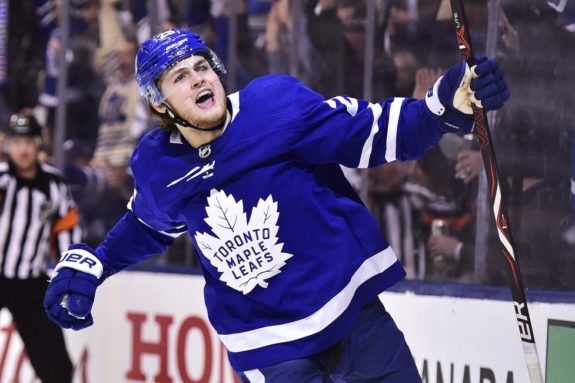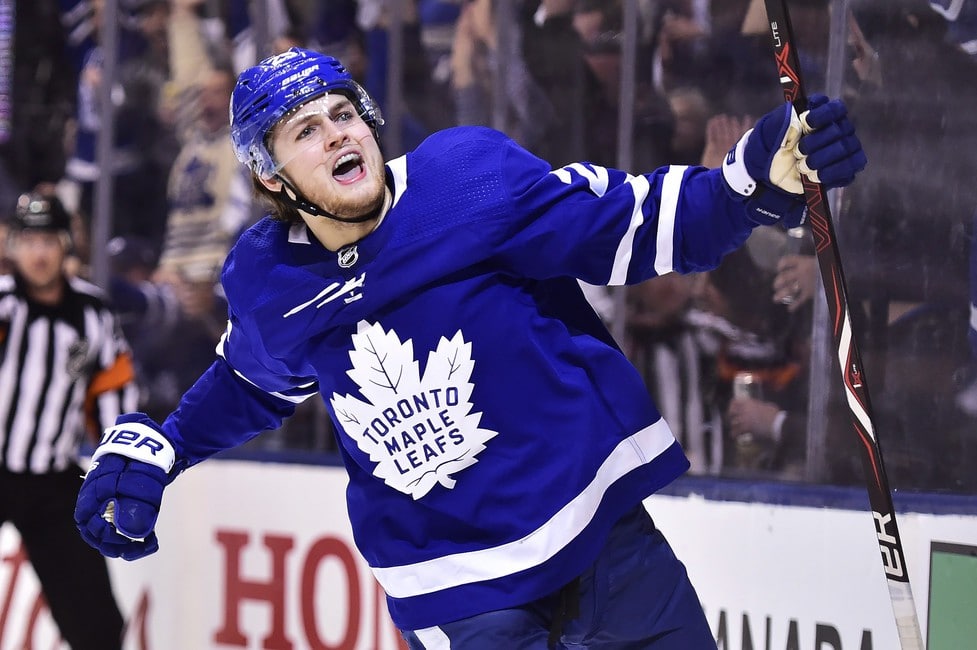 Even if Dubas did pay Nylander the going rate; this won't be his undoing. In fact, the chances that Nylander is a point-per-game producer are good. An 80-plus point player is worth $6.9 million in today's market. Dubas' demise is that he can't afford the going rate–he can't afford Nylander at any price. He should have traded him for the defenseman that they need come the playoffs. There are several teams–Carolina Hurricanes, Boston Bruins, Philadelphia Flyers–who need scoring and have extra blueliners.
Though signing Nylander helps Dubas keep his promise, it also sets a precedent for other players both inside the organization and in the league. The GM's sights are set in the present with an eye toward the future. Then again, this is the same guy that had months to work a deal and got it done with only a few minutes to spare.