The Toronto Maple Leafs enter the new calendar year in an eerily similar situation to last season. A slow October, followed by a stellar November, and a good December is how they ended up with a 23-8-7 record as of Jan. 5, and it's reminiscent of the 20-8-2 record they had on Jan. 5 one year ago. The main difference, of course, being that the 2021-22 Maple Leafs didn't play any games between Dec. 14 and Jan. 1 because of a league-wide pause due to COVID-19. In fact, coming out of that pause, they weren't even able to play in front of fans until February. 
Related: Maple Leafs' 2022 Offseason Signings.- Graded
What happened afterward is likely why they ended up finishing second in the Atlantic Division and playing the Tampa Bay Lightning in the first round. Don't get me wrong, they still played well enough to keep them in the fight, but their inability to get a save from their goaltenders over a period of roughly three months, and some sloppy play in between, hindered their ability to do better than "well enough". Of course, it wouldn't be fair to blame the goaltending and the goaltending alone for the way the season played out, but it was certainly a big part of it.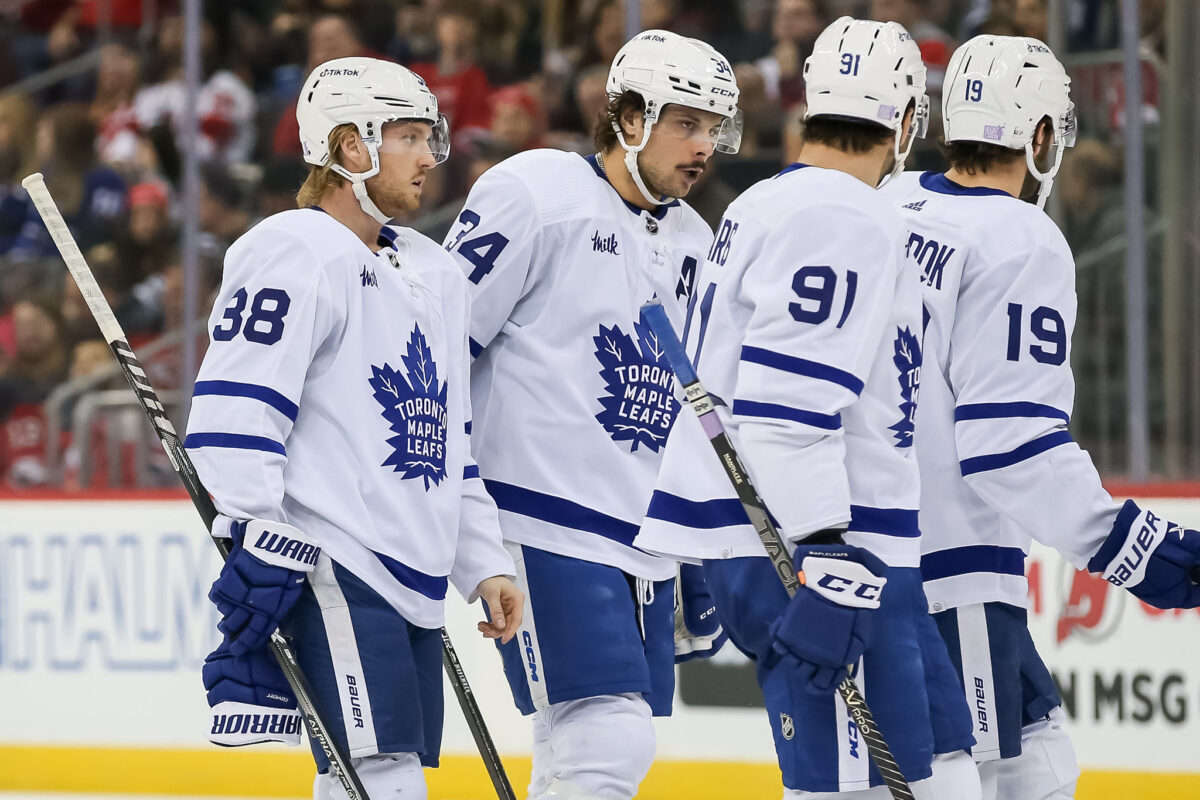 While the Maple Leafs' winning percentage isn't quite where it was last season, they've been doing some of the little things better, and while the games maybe haven't been as exciting, it's been encouraging to see them prove that they can win games in other ways besides just scoring themselves out of trouble. With that being said, here are three keys to success in the new year for the Maple Leafs. 
Continued Consistency From Goaltending Tandem 
I touched on it in the introduction, so we might as well start with the goaltending. General manager (GM) Kyle Dubas had a target on his back after making a big gamble with his tandem this offseason, betting his job on the talents of Matt Murray and Ilya Samsonov. Both goalies with a lot of potential, but also a lot of risk and warning signs around them. So far, the move appears to be paying off. While both netminders have had injuries, Murray has a record of 9-3-2 with a goals-against average (GAA) of 2.44 and a save percentage (SV%) of .920, while Samsonov has a record of 11-3-0 with a GAA of 2.20 and also a SV% of .920.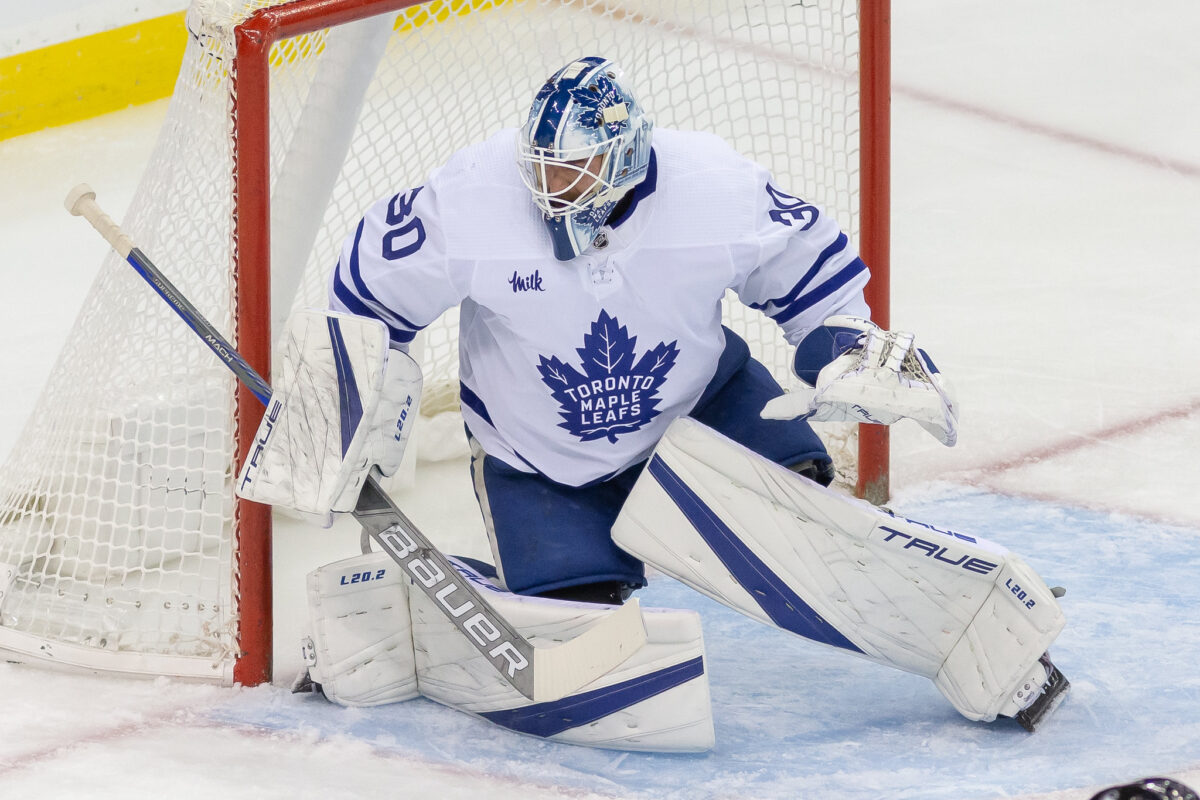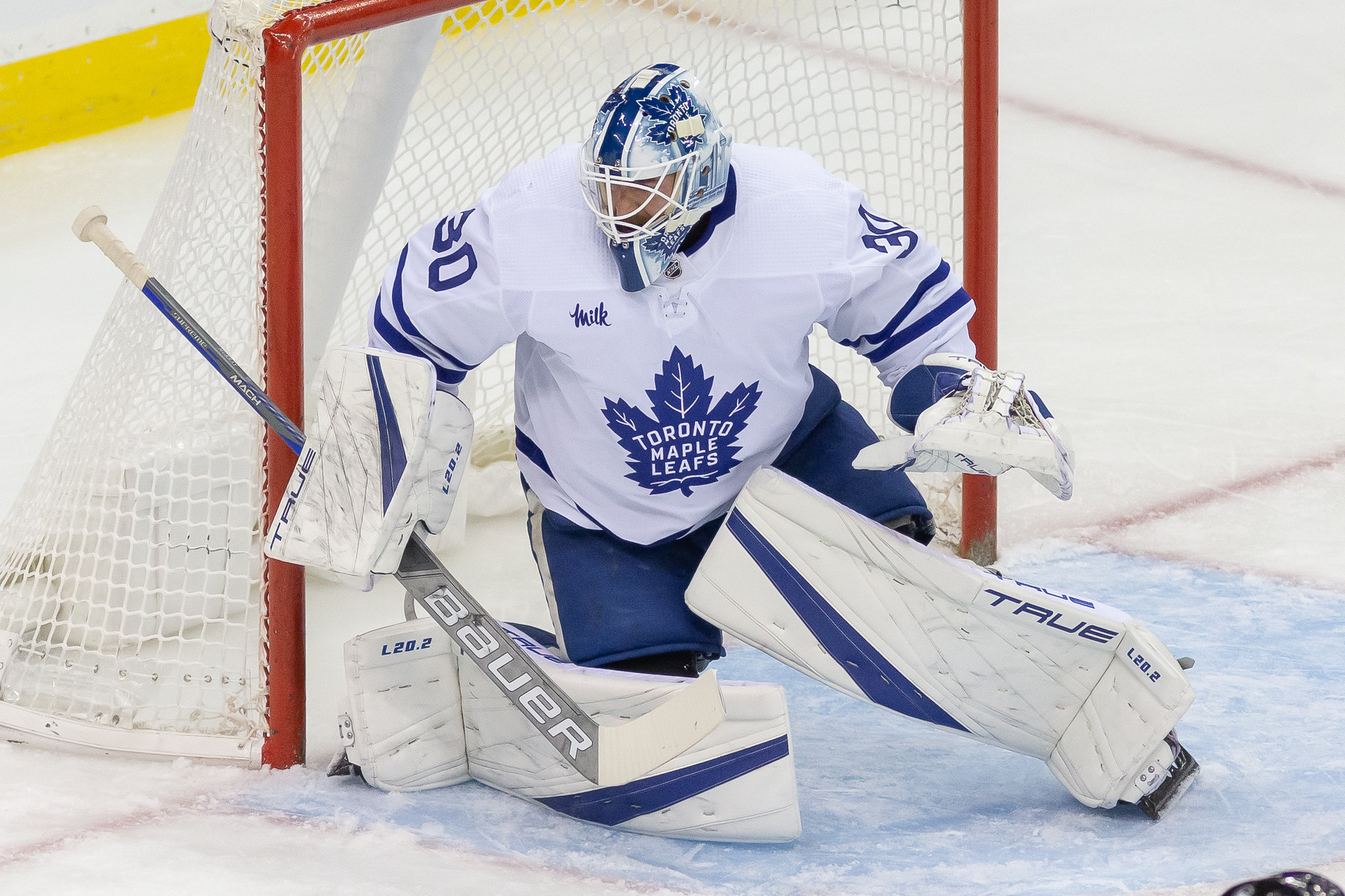 You might be thinking that it's bad timing for me to be talking about consistent goaltending, considering the rough streak Samsonov has been on lately. Since posting back-to-back shutouts against the Los Angeles Kings and Anaheim Ducks, he's allowed three or more goals in each of his last four starts, with five goals against coming in two of those starts. Head coach Sheldon Keefe said a few weeks back that the crease was wide open, and he's been showing it in his lineup decisions. When both goalies have been healthy, they've been operating on a pretty day-to-day basis, with neither of them making more than two starts in a row at a time. 
---
Latest News & Highlights
---
While it was nice being able to go to either goalie without having to worry about who was in net, nobody should have been expecting it to stay like that all season. The point of having a goaltending tandem was always to split the load and let them compete for the starting job while pushing each other to be better at the same time. Samsonov's slump shouldn't be seen as a concern, but rather an opportunity for Murray to take the crease and run with it for a little bit. 
Either way, the bar is on the floor considering the goaltending the Maple Leafs had to put up with for much of last season. It would be foolish to ask for Vezina-esque performances from both goaltenders all season, but at bare minimum, they need to pick up each other's slack and give the Maple Leafs the belief that they can win a game no matter who's in net. 
Consistency From Depth Forwards & Secondary Scoring 
One of the main reasons the Maple Leafs started slowly this season was because of a lack of scoring from their depth players. While the team's star players didn't exactly come out swinging either, they were getting next to nothing from their secondary scoring units. Alex Kerfoot only had ten points in 25 games through the first few months of the season, and didn't score his first even-strength goal until Dec. 6, while Calle Jarnkrok only had nine points and Pierre Engvall only had six. When you consider that these three players pretty much make up the entirety of their secondary scoring, it's easy to see why it hurt the team.
In recent games, we've seen each of these three players turn it up a notch on the offensive side of the game. Engvall is currently riding a six-game point streak and has nine points in his last 12 games, while Kerfoot has nine points in his last 13 and Jarnkrok has seven points in six games since coming back from injury.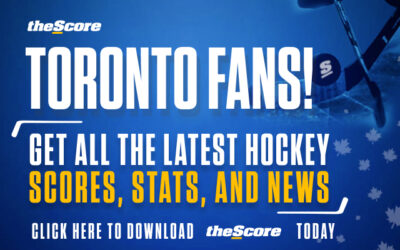 We've seen enough from the Maple Leafs' core four to trust that they'll consistently provide offense. And I'm not saying the secondary scorers have to consistently score at the same rate the stars do. But, on the off-nights they will inevitably have from time to time, the team needs to know that they'll be able to rely on their depth forwards to pick up some of the slack when needed. Every Stanley Cup winner has a couple of heroes that aren't typically known as stars or making eight figures, and finding those internally will be a key proponent for them down the stretch. 
Abandon Old Habits, For Good 
I know, this is a blanket statement. Old habits could be literally anything. But, if you've watched the same Maple Leafs that I have for the past few years, you know what habits I'm talking about. Blown leads, for one, come to mind. Only four of the team's 15 losses have come in the form of surrendering a lead, which doesn't seem like much of an accomplishment, but if anything, it shows that if they're leading in a game their chances of winning are higher than they may have been in previous years.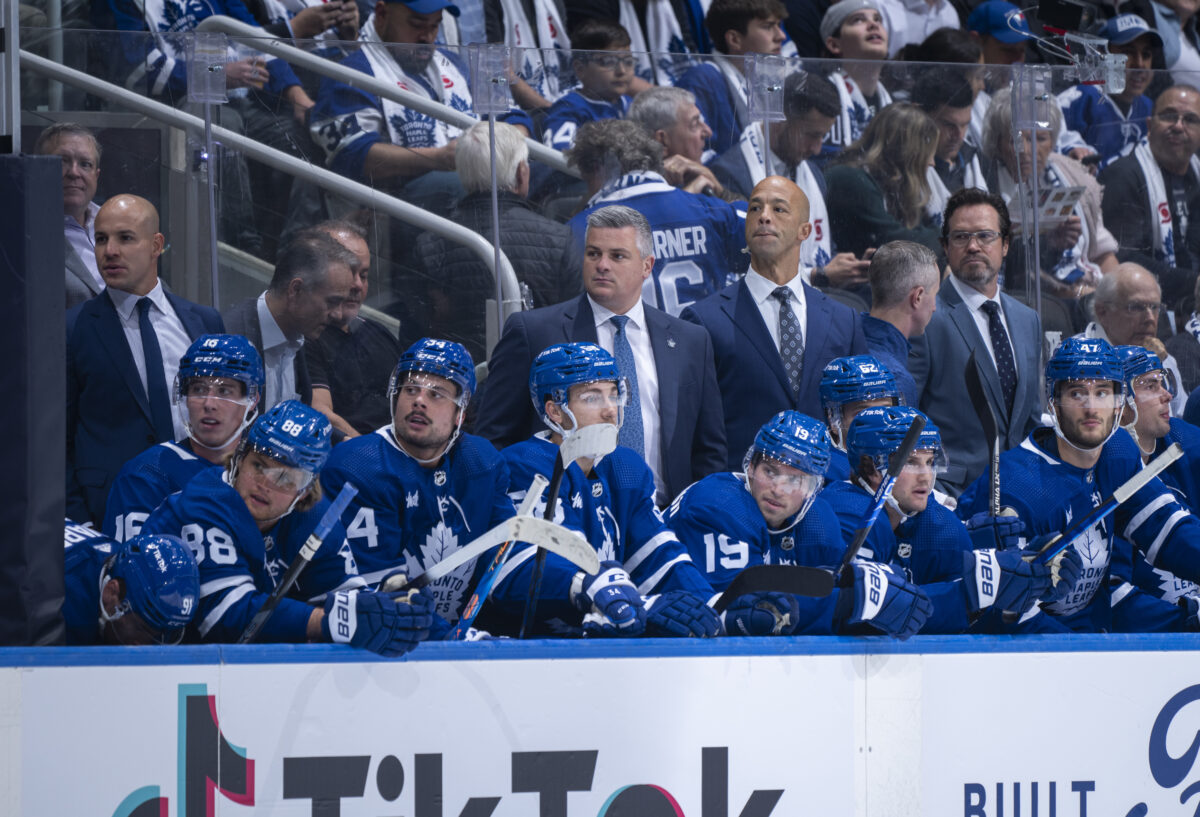 Some other things that fall under the blanket of "old habits" include taking their foot off the gas when they have momentum (which sort of falls under the blown leads category), not starting on time, and all in all just not delivering complete efforts. There's also the age-old trend of playing down to their opponents. The reality is, the Maple Leafs have run out of leeway when it comes to delivering when it matters, and while there will be instances they can't control, keeping the self-inflicted wounds to a minimum is going to be not only crucial, but a necessity if this team wants to make any noise in the playoffs. 
Bottom Line – Stick to What's Worked 
Like I said early on, what strikes me as encouraging about the first few months of the season is that the Maple Leafs are winning games in all sorts of different ways instead of scoring six or seven times a night. They've won low-scoring games and high-scoring games, and they've beaten bad teams and good teams. Dare I say, they've looked better defensively this season, and they've even been playing with more of an edge. 
You May Also Like
But, as we already know, this doesn't matter. We know the Maple Leafs are capable of playing well in the regular season, whether or not they can translate that to the playoffs still remains up in the air. But, we're not going to know the answer to that question until May. For now, all they can do is do everything they can to give themselves the best odds possible to succeed when that time comes, and these three keys are a good place to start.
Alex Hobson is a writer and a radio producer for 610 CKTB. He has been writing about sports since 2015 and has been with The Hockey Writers since October of 2020. He covers the Toronto Maple Leafs, World Juniors, and the NHL Entry Draft, and is also part of the Sticks in the 6ix Podcast, presented by THW. He also makes weekly appearances on THW's Maple Leafs Lounge Roundtable. For interview requests or any other inquiries, you can follow Alex's social media pages listed at the bottom of his articles like this one.