It's been one of the most up-and-down seasons of his NHL career with the constant speculation that he could be the man on the move, but Alexander Kerfoot has maintained composure for the most part throughout the first half of the season and it's paid off recently.
After starting his season with just five points in his first 16 games, the 28-year-old has 14 points in his last 22 games — including five goals and a current four-game point streak.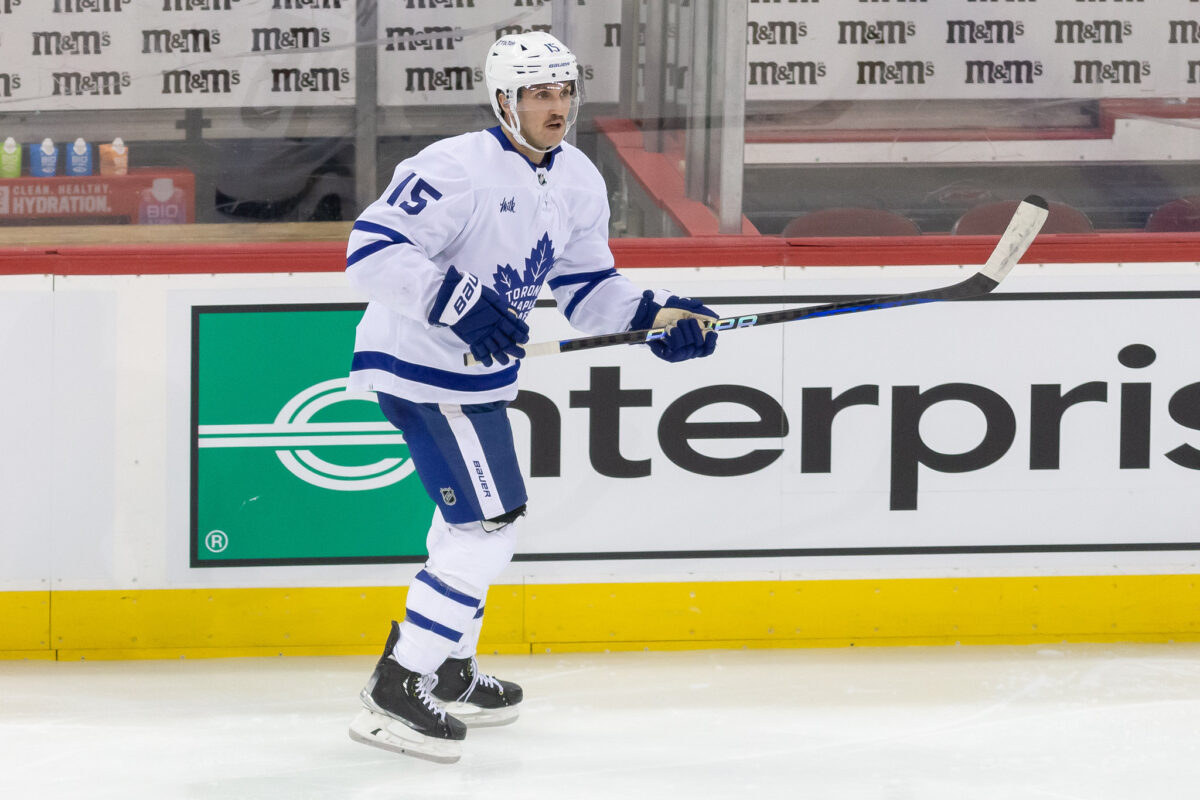 The recent run has him sitting at 19 points through 38 games this season and, while he remains the rumoured odd man out heading into the NHL's trade deadline, it puts him on pace for 41 points this season. The total would still be his third worst season of his NHL career, but it proves to be far more beneficial than his early 0.31 point-per-game production through the first 16 games this season — something the Maple Leafs could benefit from as they head deeper into the season.
Kerfoot Not Just a One Trick Pony
Over his last 21 games, Kerfoot's production has doubled from 0.31 points per game to start the year to 0.63 while playing mostly bottom line minutes. But his offensive production isn't what has kept him in the lineup this season — obviously. If it was based solely off these numbers it's safe to say Kerfoot's presence in the Maple Leafs lineup would be minimal, especially with how players like Pontus Holmberg and, more recently, Joey Anderson have played in their limited time.
However, Kerfoot has proven a beneficial piece when it comes to special teams — a likely reason as to why he has remained a mainstay in the Maple Leafs lineup even with the mounting frustrating from Leafs Nation.
---
Latest News & Highlights
---
Kerfoot has played 574 minutes this season. Of that, 68 minutes have been while shorthanded and just under 35 minutes have come on the power play. That makes up for just under 18 percent of his ice-time this season with nearly 12 percent of it coming shorthanded.
To tie it all back to his production, four of his 19 points this season have come on special teams. That's 21 percent of his offensive production coming either a man short or with the man advantage.
So to say the confidence has been there from coach Sheldon Keefe is an obvious insight. The confidence, however, has just recently come back for the player and it's shown in his play. He's had more poise with the puck, has read the play better and found ways to be more efficient in exiting the defensive zone.
As such he's also gained more responsibility — seeing over 15 minutes of ice time per game this season with over 62 percent of his zone starts coming in the defensive zone. Quite the compliment to a player that a large number of Leafs Nation wants to see traded.
"He's a guy that I don't think gets enough love from the media or anything like that," Mitch Marner said in January regarding Kerfoot. "But I'll tell you one thing: He gets a lot of love in our locker room."
Still, that large group could get what they want as Kerfoot's recent run of offensive production has also made him into an even more valuable asset as the March 3 trade deadline looms.
Kerfoot's Confidence Beneficial to Maple Leafs
It's been mentioned by Elliotte Friedman that the Maple Leafs could be in the market to make a couple moves as the deadline approaches. Rumours suggest they could be looking for a player on the back end as well as potential second line winger for John Tavares, which in turn would bump Calle Järnkrok down to the bottom six. While it would be a toss up as to who fits better between Järnkrok and Kerfoot in the bottom six role, Kerfoot's expiring contract and the value in Järnkrok's could play a factor in the final decision.
Related: Maple Leafs – 3 Trade Destinations for Alexander Kerfoot
That said, Kerfoot's contract does include a 10-team no-trade clause that kicked in on July 1, 2022, which could complicate things when it comes to moving the forward. Still, he seems like the most worthy candidate, currently on the Maple Leafs roster, to get shipped out of town as the Maple Leafs look to make a run.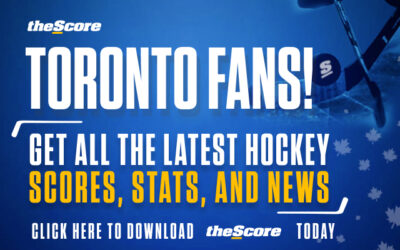 Kerfoot is in the final year of his four-year contract signed with the Maple Leafs in 2019 and while his all-around play in all situations does make him an underrated valuable asset to this team at times throughout the season, he has had some inconsistent play this season that has raised some questions about his future with the team.
Kerfoot's Play More Consistent of Late
While it has been inconsistent this season his recent surge of production would suggest that Kerfoot — along with his linemate, Pierre Engvall — may be the most consistent Maple Leafs over the past couple of weeks. In fact, I would argue that they've been one of the better lines for the team over the past couple of weeks.
The possession numbers for their respective seasons might not dictate this argument just yet, but looking at their past couple weeks both players are on point streaks of four games or more, with Engvall on a current six-game streak.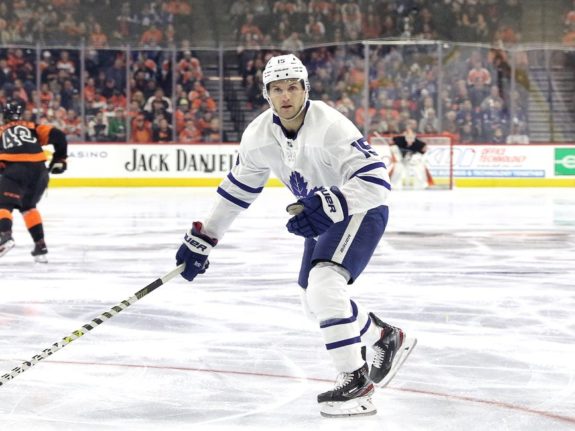 Now, there's two ways to look at this recent run by the early-seasons cast-off. Firstly, his most recent play could drive him up the lineup into that second-line wing role and he could prove to be a valuable piece down the stretch for the Maple Leafs. Or, the Maple Leafs could use this to their advantage and move him for more than what they may have received earlier in the season.
If history dictates anything, we know Kyle Dubas has shown a fair amount of loyalty to the majority of his players. But in the final year of his contract, Dubas' deadline is an important one for him, the team and the players as significant contract will be coming up for renewal in the next couple years.
Trading Alex Kerfoot before the March 3 deadline might be in the best interest of the Maple Leafs with all things considered.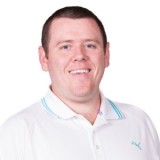 Andrew is in his 8th year reporting for The Hockey Writers covering the Toronto Maple Leafs. He began his broadcasting with CBC's Hockey Night in Canada team as well as being part of their coverage of the 2014 Winter Olympic Games in Sochi. He's the former play-by-play voice of the London Jr. Knights for Rogers TV and currently hosts the Sticks in the 6ix podcast. You can follow him on Twitter at @AndrewGForbes.