Heading into the 2018 NHL Entry Draft, then-prospect Ryan Merkley was seen as a bit of a wild card. While he undoubtedly had first-round talent, some scouts were hesitant on the offensively gifted defenseman, as there were questions regarding his play away from the puck, as well as his accountability when it came to some of his flaws.
Related: 3 New York Rangers Trading Partners for Alexis Lafreniere
Despite the concerns, however, the Sharks chose to select him with the 21st overall pick, and now nearly five years later, it appears the two parties may be headed for a split. The 22-year-old defenseman, who has spent the entire 2022-23 season in the American Hockey League (AHL), recently requested a trade, and the organization is believed to be willing to grant it.
While Merkley hasn't had the professional career many had hoped, he was able to suit up for 39 games with the Sharks a season ago, registering a goal and six points. He has proven during his parts of three seasons in the AHL that his offensive skill remains, but his play away from the puck continues to be a work in progress. That said, at 22 years old, there is still time to fix those issues in his game, and these three teams, in particular, may be willing to see what he can do.
Columbus Blue Jackets
The Columbus Blue Jackets, to put it frankly, have a very underwhelming blue line. That has become even more apparent since losing Zach Werenski to a season-ending injury, as they have struggled all season long when it comes to keeping the puck out of the back of their net. In fact, their 138 goals allowed on the season are the third worst in the entire league.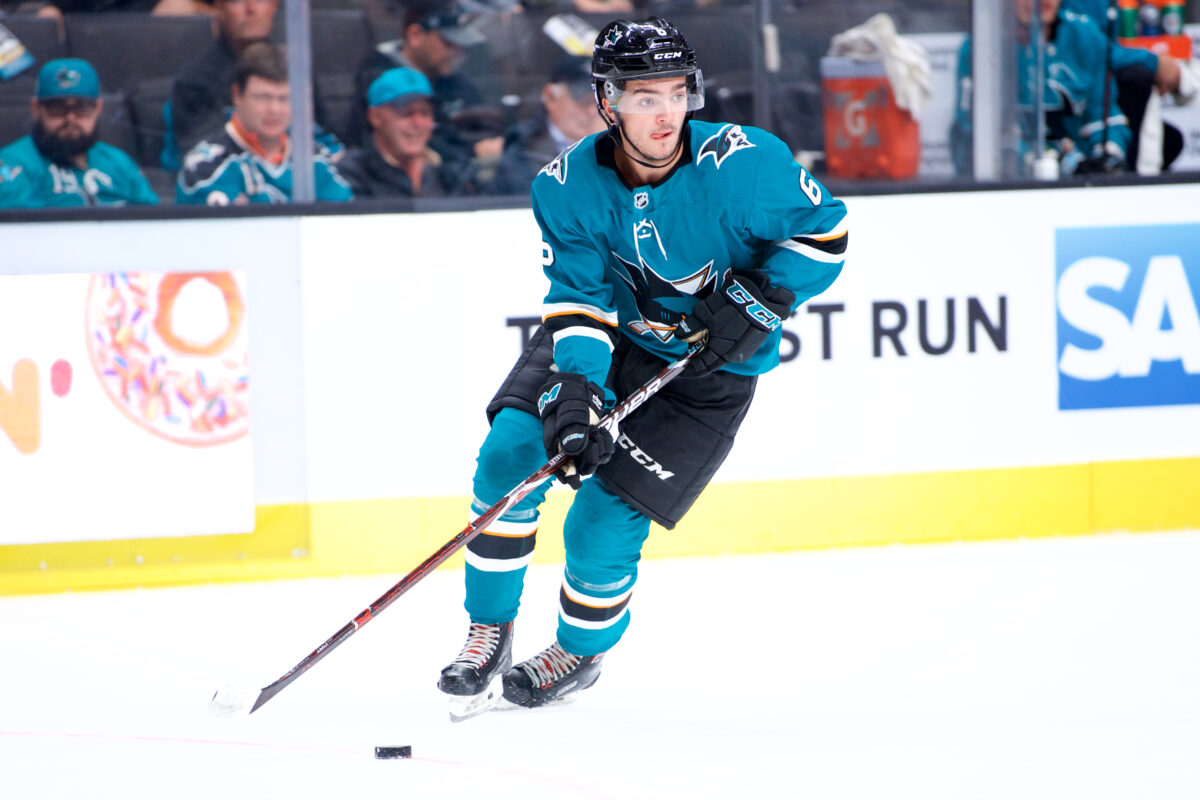 While Merkley will never be a defensive specialist, a slight improvement in that area, paired with his offensive skill, could prove to be useful to the Blue Jackets moving forward. On top of that, they are a roster that doesn't appear to be competing for a Stanley Cup anytime soon, meaning they can afford to be very patient with the young defenseman.
What is also intriguing for the Blue Jackets is that Merkley wouldn't cost much at all to acquire. It may take little more than a current mid-range prospect, such as Tyler Angle or Cole Fonstad, to make this deal work. If that does prove to be the case, Jarmo Kekalainen would be wise to pull the trigger.
New York Rangers
Prior to the start of the 2022-23 season, the New York Rangers chose to part ways with Nils Lundkvist after he requested a trade before training camp. While no doubt a better talent at this point in time, he has some very similar on-ice traits with Merkley, meaning general manager Chris Drury may be interested in adding a similar piece back into his organization.
---
Latest News & Highlights
---
Interestingly enough, the Rangers themselves happen to have a number of young talents in their organization who haven't panned out as planned, such as Alexis Lafreniere, Kaapo Kaako and Vitali Kravtsov. By all accounts, the Sharks would be extremely interested in adding any of those three players, though the price would likely have to include more than just Merkley himself.
Lafreniere is a player who has been discussed in plenty of trade rumors as of late as a result of being a healthy scratch less than a week ago. That said, the former first-overall pick would likely still require a relatively big haul, and the Sharks likely wouldn't be inclined to send off several picks, along with Merkley. Kravtsov, however, at the age of 23, would likely come at a much cheaper price. Swapping these two with perhaps a mid-round pick heading the Rangers' way may make this a deal worth exploring for both sides.
Edmonton Oilers
At the time of writing this, the Edmonton Oilers already possess two offensively gifted right-shot defensemen on their current roster in Tyson Barrie and Evan Bouchard. However, there has been plenty of trade speculation all season long regarding the former, and the Oilers happen to have a struggling young player who they are looking to move in Jesse Puljujarvi.
At this point, it seems as though the Oilers are simply content moving Puljujarvi regardless of the return in order to gain some cap space. The 24-year-old has shown glimpses of offensive potential with the Oilers in seasons past but has struggled immensely in 2022-23 with three goals and nine points in 38 games. That said, the fourth overall pick in the 2016 Draft still has the potential to become a solid player in the NHL, and the Sharks were said to have had interest in him this past offseason.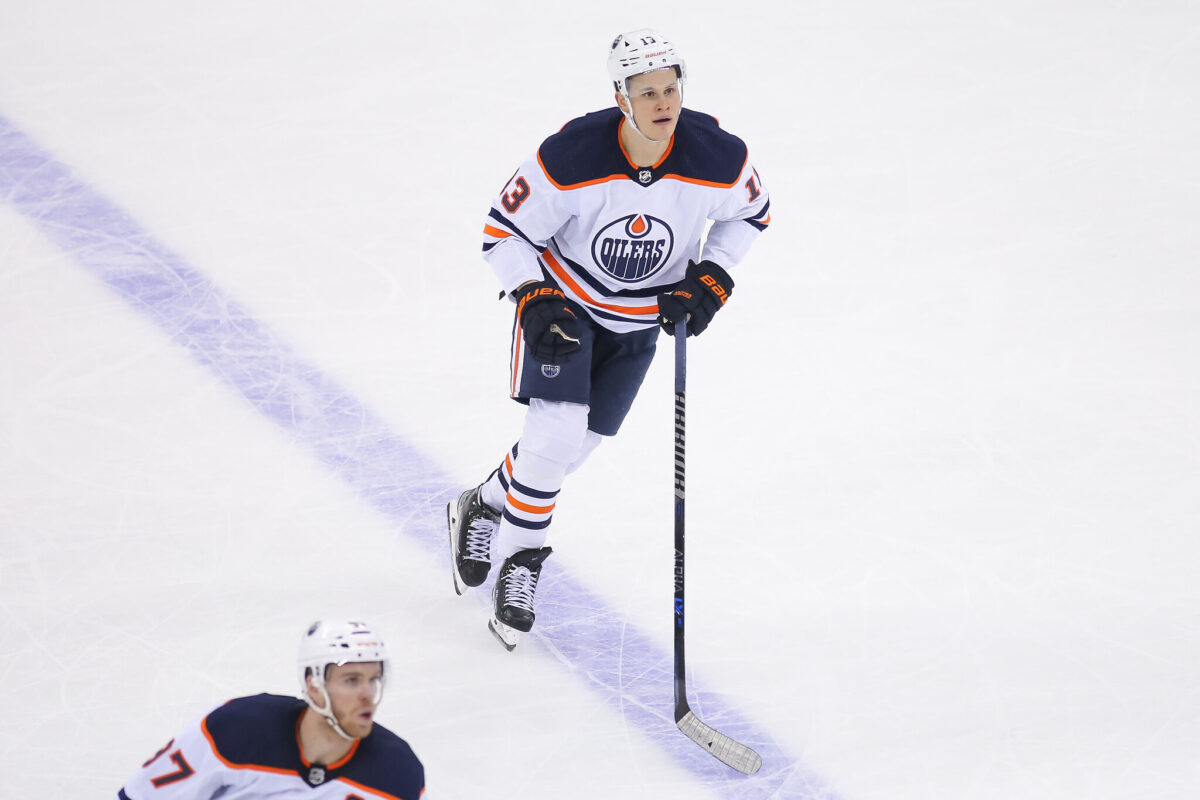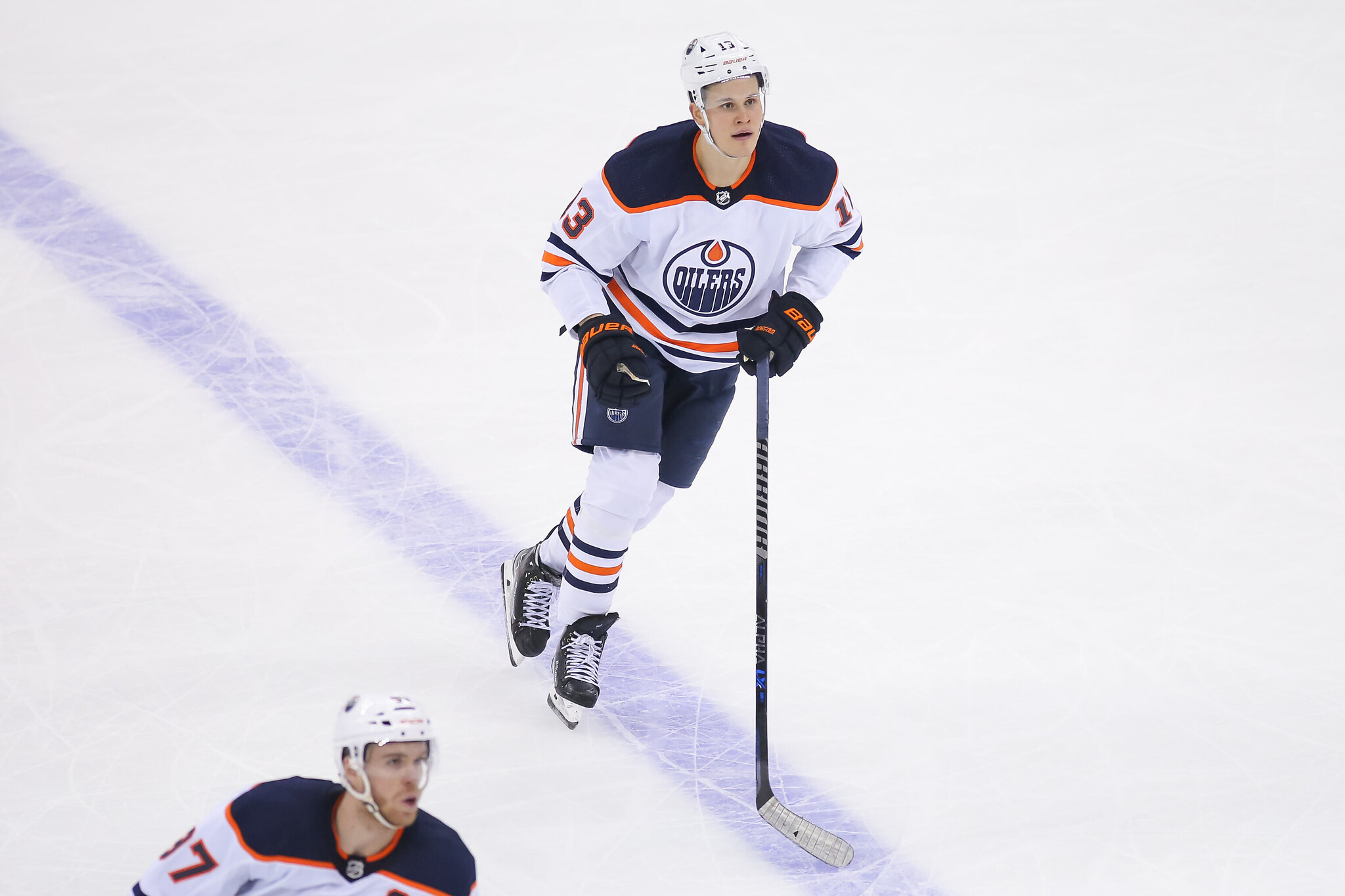 If it is indeed true that the Oilers are simply wanting to dump Puljujarvi and his $3 million cap hit, bringing back a player they could afford to be patient with Merkley isn't the worst option. After all, outside of Philip Broberg, this organization doesn't have a ton of high-end defensive prospects. Taking a chance on Merkley in hopes that he can round out his game in a swap for a player they no longer have interest in could be of interest for Ken Holland.
Merkley Worth the Gamble
To this point in his career, Merkley has failed to establish himself as a competent, everyday NHL defender. That said, the skill level is clearly there, and has been for some time. Any interested team can take solace in the fact that it won't cost much to acquire him and can perhaps believe that with their own coaches and training staff helping him out, he can finally develop into the player he certainly has the potential of becoming. Who that team will be remains to be seen, but it seems more likely than not that he is moved in the near future.
---
---
Colton Pankiw is a former Jr. A hockey player who now provides his knowledge of the game through writing. He's been a very active and reliable source for nearly two years at The Hockey Writers. He is a credentialed writer for the Calgary Flames but also does features on other teams throughout the league. Other writing contributions include: Yahoo Sports, Las Vegas Chronicle, Oil On Whyte, and Markerzone.com. Colton is also a co-host of both Oilers Overtime and Flames Faceoff podcasts. Any interview requests or content info can be made through him on Twitter. Take a look at his work here.