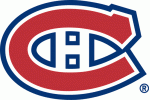 With the NHL trade deadline just around the corner, this is the time of year when teams are faced with a dilemma. Are they buyers, sellers or just observers?
In the past, teams like the Montreal Canadiens who currently sit 7 points back of a playoff spot would traditionally be sellers. Pending free agents such as Hal Gill and Travis Moen attract plenty of attention from teams seeking to add depth for a playoff push.
To most, it's a no-brainier.  Trade both Gill and Moen for mid level draft picks and replace them in the off-season. Fair enough- but easier said then done.
Lack of size and lack of toughness are two problems that have plagued the Canadiens for the past decade. So on July 1st, it's pretty obvious the type player Montreal needs to target:  A 3rd line forward who makes less than $2 Million, can play 10-15 minutes, is competent in the elements of fighting, drives to the net, responsible in his own zone, and can chip in10-12goals…..In other words they'll target Travis Moen or his clone.
Moen will never be confused for Milan Lucic, but he does have all the intangibles the Habs so desperately need. He's a lower middle weight, responsible defensively, and can contribute in all 3 zone with limited impact.
The table below compares Moen to three other players in his class. (thanks to behindthenet.ca for the metrics).
| | | | | | | | |
| --- | --- | --- | --- | --- | --- | --- | --- |
| Player | Age | Cap hit | TOI/60 | Rel Cors | Pen Drawing/60 | +/- 60min | Pts/gm |
| Travis Moen | 29 | $1.50 M | 13:05 | .798 | 0.7 | -0.38 |  0.333 |
| Max Talbot | 28 | $1.75 M | 11:72 | .623 | 1.4 | 0.09 | 0.446 |
| Jason Chimera | 32 | $1.88 M | 12:38 | 1.19 | 0.7 | -.45 | 0.472 |
| Greg Campbell | 28 | $1.10 M | 10:62 | -.32 | 0.7 | .56 | 0.260 |
Of the 4 players, Moen is averaging the highest time on ice over 60 minutes. His relative Corsi score indicates he's matched up against the others teams 2nd line which also explains his low plus/minus over 60 minutes.  He's the same age as his 3 counterparts, and his salary is right in the middle.
Earlier this month, it was a foregone conclusion that the Carolina Hurricanes would trade pending UFA Tim Gleason. Instead they signed him to an extension. The reason according Jim Rutherford was simple: Trading Gleason would require the Hurricanes to replace him with another warm body. Looking ahead to this years free agent crop, it's obvious teams will have to over-pay (more than usual) for a puck moving defencemen. In other words, Carolina would trade Gleason only target a similar player who probably makes the same or close to what the Hurricanes are paying Gleason. It's also the reason they haven't traded Tuomo Ruutu yet and the same reason the Edmonton Oilers just re-signed Andy Sutton.
The Canadiens should take a page from the Carolina play book. If you already have the player you want, don't bother trading him. Travis Moen provides great value at a very reasonable price.