On Monday, the long battle between Jacob Trouba and the Winnipeg Jets finally came to an end. The 22-year old restricted free agent had been holding out on signing with the club since May. Trouba's ultimate goal was to be traded to a team that would allow him to play his natural right side position. He had been playing the left side due to Winnipeg's depth on the right.
Trouba signed a deal worth $6 million over two years. After signing the contract, Trouba rescinded his previous trade request. He states, "When I signed that piece of paper, everything changed in my mind."
Buzz in Boston
The Bruins offseason was littered with talk about the team needing help on defense. So when the news of Trouba's trade request surfaced in September, Boston naturally shot to the top of the potential destination list.
The Boston faithful felt things were about to line up nicely for GM Don Sweeney to finally bring in a solid young defenseman. However, the Jets stated they would only trade Trouba if a defenseman of his caliber was involved in the deal.
At the time, the Bruins did not have a defender that fit the Jets asking price. The Jets high price combined with the Bruins lack of trade pieces seemed to cool off the discussion for a time. That was until Brando Carlo emerged out of the Bruin's training camp.
Rise of Carlo
The Bruins drafted Carlo in the second round of the 2015 NHL draft. After being drafted, he was projected to crack the Bruins roster somewhere down the line. No one thought he would do so as a 19-year old, though.
Carlo has continued to impress us with his play since training camp. Playing alongside Zdeno Chara, he has been logging over 22 minutes of ice time per game and is playing at a high level.
Boston noticed they might have something special in Carlo and it did not take Winnipeg long to catch on.
Red Flag
As Carlo continued to improve, the rumor mill began to turn once again. It was believed that the Jets would entertain trading Trouba to Boston if Carlo was in the mix. Given the recent trade history of the Bruins, a big red flag should have gone up in Boston once Carlo's name popped up.
The flag should have gone up because it is hard to trust the decision-making abilities of the current front office. On top of that, it would be in the Bruins best interest to keep Carlo. It is clear that he will be a valuable player for the B's moving forward.
Sign of Relief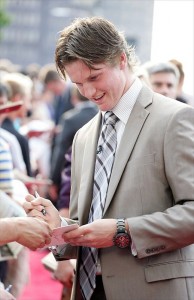 Why would Trouba re-signing with the Jets instead of potentially landing in Boston be good news for Boston?
While Trouba would be a welcome addition to the Bruin's weak defensive core, he would not have been a cure-all for the club. Many of the current issues would remain in place. When Trouba re-signed, all of Boston should have taken a sigh of relief for Carlo being safe.
If the Bruins were to move Carlo and a few other pieces to Winnipeg for Trouba, little to no progress would have been made. The Bruins should be looking to keep Carlo and add a defenseman like Trouba to join him on the roster. If that type of deal can be made, then the Bruins will finally see progress to their blue line.
Trade Deadline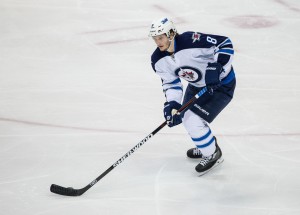 Even though Trouba rescinded his trade request, the Jets can still move him. Some teams may have been turned off by Trouba because he did not have a cap number attached to him. Now that he as a rather low cap hit, those teams may want to make another run at him.
For now, Boston can breathe easy knowing Sweeney did not make an overpayment to acquire Trouba, but the situation should be monitored closely until the trade deadline. If the Bruins decide to make a deal for him, they have to be very careful about what they give up.