It's talked about all the time – how social media has changed the interaction between athletes and their fans. And it has. But too many times, we've witnessed what is wrong with this ability to communicate with each other. Bullying. Harassment. Sexually threatening messages. All of these have been used to offset the good that social media has brought to sports.
In Toronto, we all witnessed the Twitter trolling that plagued James Reimer and his wife, April, during the team's struggles last season. While April's turned that into something good – with her anti-bullying campaign Tweet Sweet – others aren't always fortunate enough to find the good in such a vile act.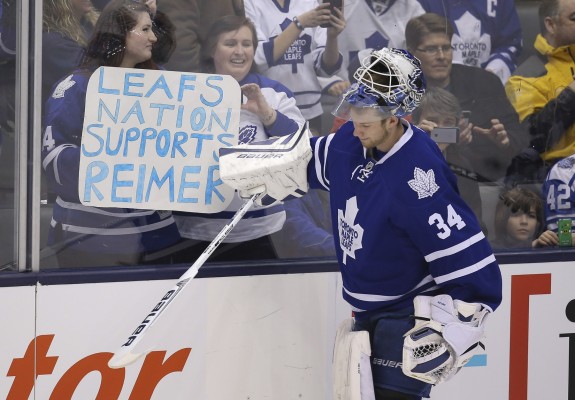 Twitter Troll on Trade Centre
March 2, marked the NHL's Trade Deadline – a day where many hockey fans are glued to their TVs and their Twitter timelines waiting for the next breaking story.
Some, like to voice their thoughts on particular moves and team acquisitions while others just like to scroll through the multitude of words until they're alerted to another trade.
While social media was developed for just that – being able to voice one's opinion – people often forget that cyber bullying and threats posted online are still criminal acts. Harassing players, their families and other fans is still a crime.
On Monday, TSN included a scrolling ticker on their live coverage of the trade deadline. The ticker was made up of viewer tweets about the day's happenings using that hashtag #TradeCentre.
During the coverage, an inappropriate tweet appeared on the ticker which was caught by a viewer and quickly went viral.
TSN's PR account responded:
Earlier today, an inappropriate and disrespectful tweet was erroneously aired. As soon as it was flagged, we immediately removed it. (1/3)

— TSN PR (@TSN_PR) March 2, 2015
We've reached out to the Toronto Maple Leafs organization and all those impacted to extend our sincerest apologies for our error. (2/3)

— TSN PR (@TSN_PR) March 2, 2015
It should have never, ever gone to air. (3/3)

— TSN PR (@TSN_PR) March 2, 2015
TSN followed that up by releasing a statement on Tuesday apologizing to those involved.
"There was no basis for the false allegation made in this tweet," read part of the statement. "TSN unreservedly apologizes to Joffrey Lupul, Dion Phaneuf and Elisha Cuthbert and regrets any embarrassment this unfortunate incident has caused to them."
Lupul, Phaneuf and Cuthbert have retained lawyers, requesting a formal apology from the network and the individual responsible for the tweet – threatening a lawsuit if their demands are not met.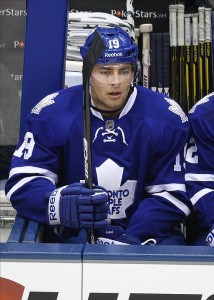 But forget for a second the lawsuit and requested apology. This is the perfect example of just how dangerous social media can be. Aliases don't protect you from the law. They don't protect you when that person you've threatened wants to take legal action.
Recently, we were reminded of just how disgusting people can be when they are allowed to hide behind aliases. This overstepping boundaries, the lack of judgement, extends far outside of just hockey when it comes to sports.
Detective Dad: Curt Schilling
After congratulating his daughter, Gabby Schilling, via Twitter for her acceptance into college, replies piled in through that particular social medium. Well wishes and congratulatory comments were soon placed on the back burner when suggestive messages of rape and further vulgarity were also sent over Twitter.
"I was a jock my whole life," said the former MLB pitcher in a piece by US Weekly. "I played sports my whole life. Baseball since I was five until I retired at 41. I know clubhouses. I lived in a dorm. I get it. Guys will be guys. Guys will say dumb crap, often. But I can't ever remember, drunk, in a clubhouse, with best friends, with anyone, ever speaking like this to someone."
So, Schilling took matters into his own hands – tracking down a couple of the individuals who posted these crude tweets and publishing their information along with the messages they sent. He shared his findings in a post on his blog and soon after both men were slapped with the repercussions of their actions.
One was suspended from school, while the other was fired by his employer – the New York Yankees. Schilling's goal? It wasn't just to protect his daughter, as any father would want to, but he wanted to let those online trolls know that it isn't hard to find the face behind the computer screen. He shows – and everyone should take note – that there are consequences to every action we take.
Like the school yard, like the rink or the dressing room, social media should be a safe place. Sure, realists will tell me and anyone else that will listen that it will never be that utopia that we'd like it to be. But at some point people will learn that Twitter is a public forum. Therefore, actions in regards to this platform are taken as an act of public discretion and can result in criminal charges.
After all, a bully is just that – a bully. And in many cases the bully stands alone – even if it's behind a screen.
For all the Leafs news leading up to the deadline and all season long, subscribe to THW's Maple Leafs Weekly Digest here.
You can also follow Andrew on Twitter at @AndrewGForbes or his THW column at @Tape2TapeTHW.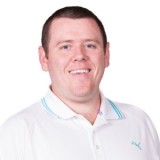 Andrew is in his 8th year reporting for The Hockey Writers covering the Toronto Maple Leafs. He began his broadcasting with CBC's Hockey Night in Canada team as well as being part of their coverage of the 2014 Winter Olympic Games in Sochi. He's the former play-by-play voice of the London Jr. Knights for Rogers TV and currently hosts the Sticks in the 6ix podcast. You can follow him on Twitter at @AndrewGForbes.