Everybody loves the McDavids, the MacKinnons, and the Draisaitls when playing fantasy hockey, but league champions often find value later on in their fantasy draft to pair along with their superstars to ultimately claim the league's top spot. In this article, we will be exploring four players that are undervalued in Yahoo Fantasy hockey leagues that could be the secret key to winning your league.
Note: This article will be based on Yahoo Fantasy Sports rankings and involve the categories used in Yahoo Public Hockey Leagues.
David Pastrnak – Boston Bruins (RW)
The saying, "It's not how you start, but how you finish" not only applies in real life, but also in fantasy sports. David Pastrnak will miss a chunk of the 2020-21 NHL season due to his offseason hip injury, but his performance from the last couple seasons is too eye-opening to ignore.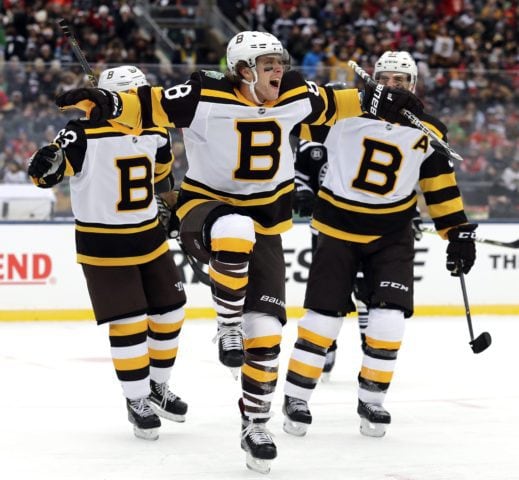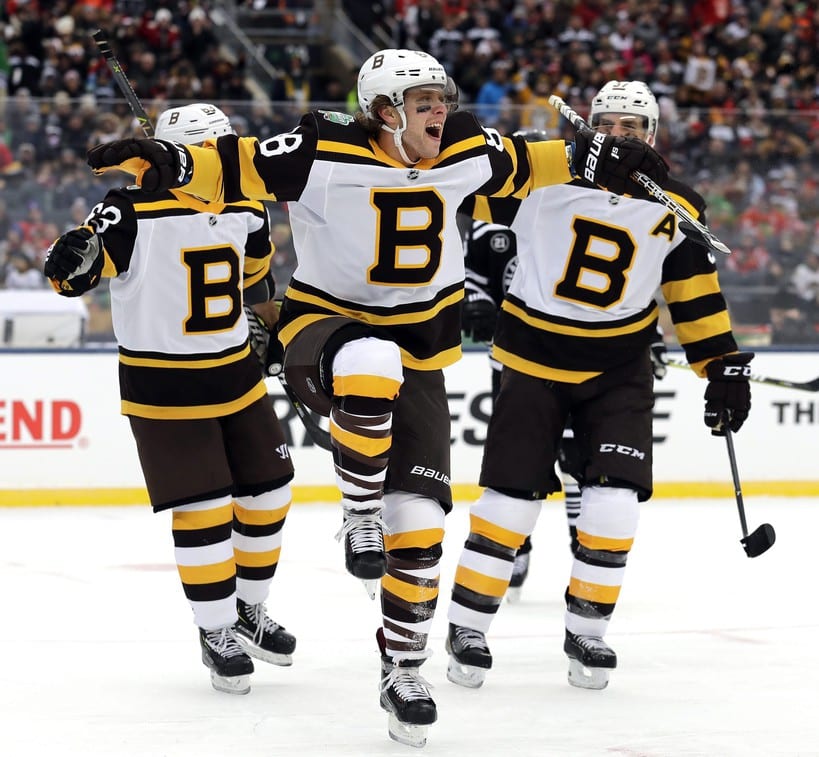 Finishing last season with a league-leading 48 goals, combined with 47 assists and 95 points in 70 games, Pastrnak was a top-five player in almost any fantasy format. Combine that with his 279 shots on goal and his plus/minus of plus-21, he would have been a surefire first-round talent if he was healthy to start this season.
Related: Bruins Have Options to Fill Pastrnak's Spot on the Top Line
His pre-rank position at 46 in Yahoo fantasy hockey leagues may become a potential league winner, with Pastrnak likely providing top-five fantasy production once he returns from injury. If your team is able to stay afloat for the first month of the season without him, he is a must-pick at his current rank and will bring first-round value for the rest of the season, giving your team a good chance of going deep into the fantasy playoffs. 
Quinn Hughes – Vancouver Canucks (D)
The sophomore superstar defenseman for the Vancouver Canucks comes in surprisingly low in Yahoo preseason ranks, slotting in at 115 after putting up eight goals, 45 assists, and 53 points in his rookie campaign. The incoming sophomore only added to his spectacular rookie season putting up an amazing 16 points in 17 games in the playoffs.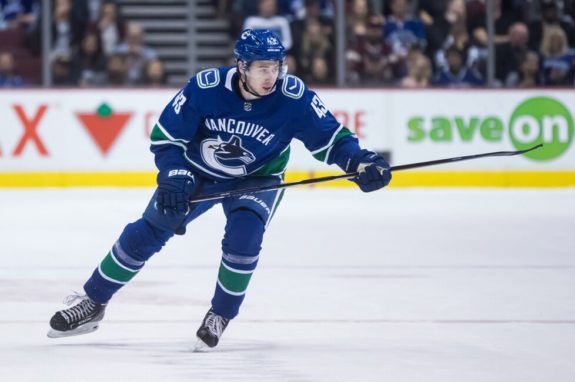 Quinn Hughes should only add to his goal total this season, as seen with the trend of many elite offensive defensemen. For example, San Jose Sharks defenseman, Erik Karlsson, only had 112 shots on goal in his rookie campaign, but upped the number to 182 and 261 shots on goal in his second and third seasons, respectively.
Related: Canucks Defense Will be Built Around Hughes
Assuming Hughes takes a similar leap in shots on goal like Karlsson, his 126 shots from last season should only increase, and result in more goals, assuming his shooting percentage stays relatively consistent at 6.3%. If Hughes can provide a similar point total to last season with an increase in goals and shots on goal, his pre-rank at 115 is a huge bargain, and he will be a huge help on the back end for points and shots on goal.
Tyson Barrie – Edmonton Oilers (D)
Coming off a tough season with the Toronto Maple Leafs with only five goals and 39 points in 70 games, Tyson Barrie now finds himself quarterbacking the top power play in the NHL from last season. There couldn't have been a better landing spot for him this free agency than Edmonton, from a fantasy perspective, due to the absence of Oscar Klefbom.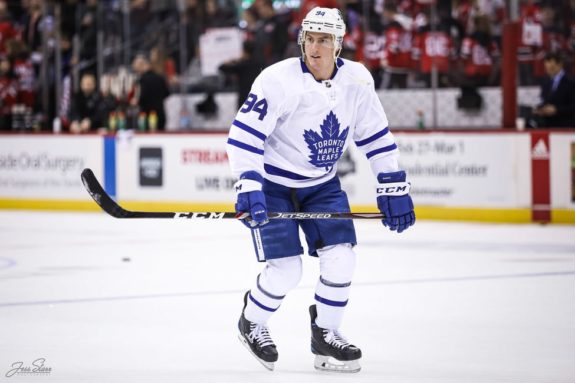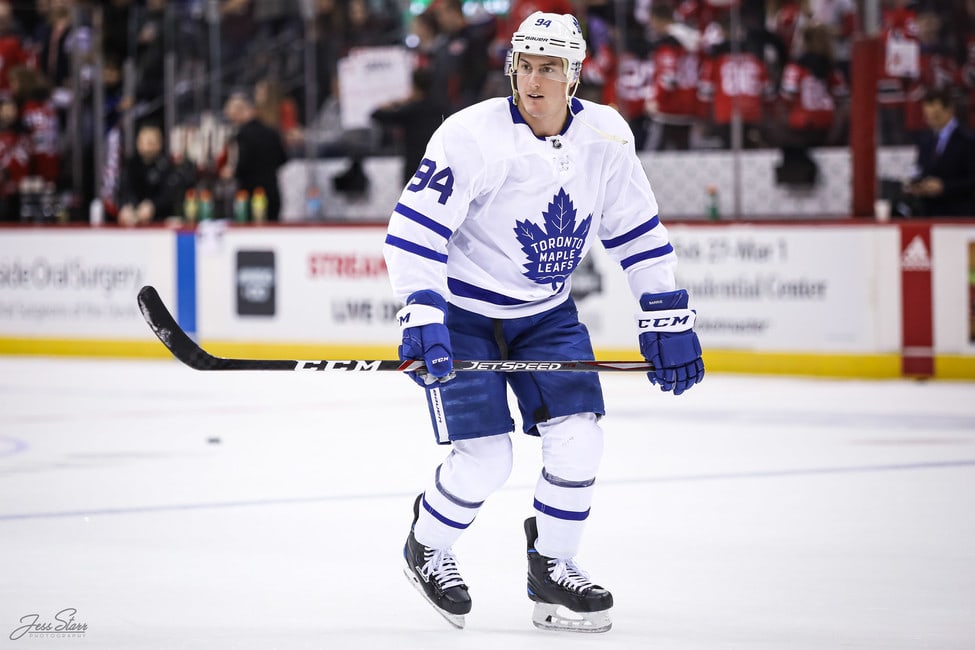 When put in the right situation, Barrie put up back-to-back 60-point-pace seasons in Colorado before eventually being dealt to Toronto for Nazem Kadri. In Toronto, Morgan Rielly stood in his way from becoming the clear first power-play unit quarterback in Toronto, but in Edmonton, he should be the clear defenseman to run the first power play.
Related: Oilers' Signing of Barrie Could be the Steal of Free Agency
With elite offensive talents such as Connor McDavid and Leon Draisaitl accompanying Barrie, the Oilers have a great opportunity to repeat as the league's best power play and this gives Barrie a great opportunity to once again reach the point totals he put up in Colorado. Pre-ranked at 143, Barrie has a chance to substantially outperform his pre-rank and be a top-five defenseman in points, while also providing a fair number of shots on goal from the back end.
Nikolaj Ehlers – Winnipeg Jets (LW,RW)
After having a tough 2018-19 campaign with only 21 goals and 37 points in 62 games, Nikolaj Ehlers bounced back tremendously last season, posting 25 goals and 58 points in 71 games.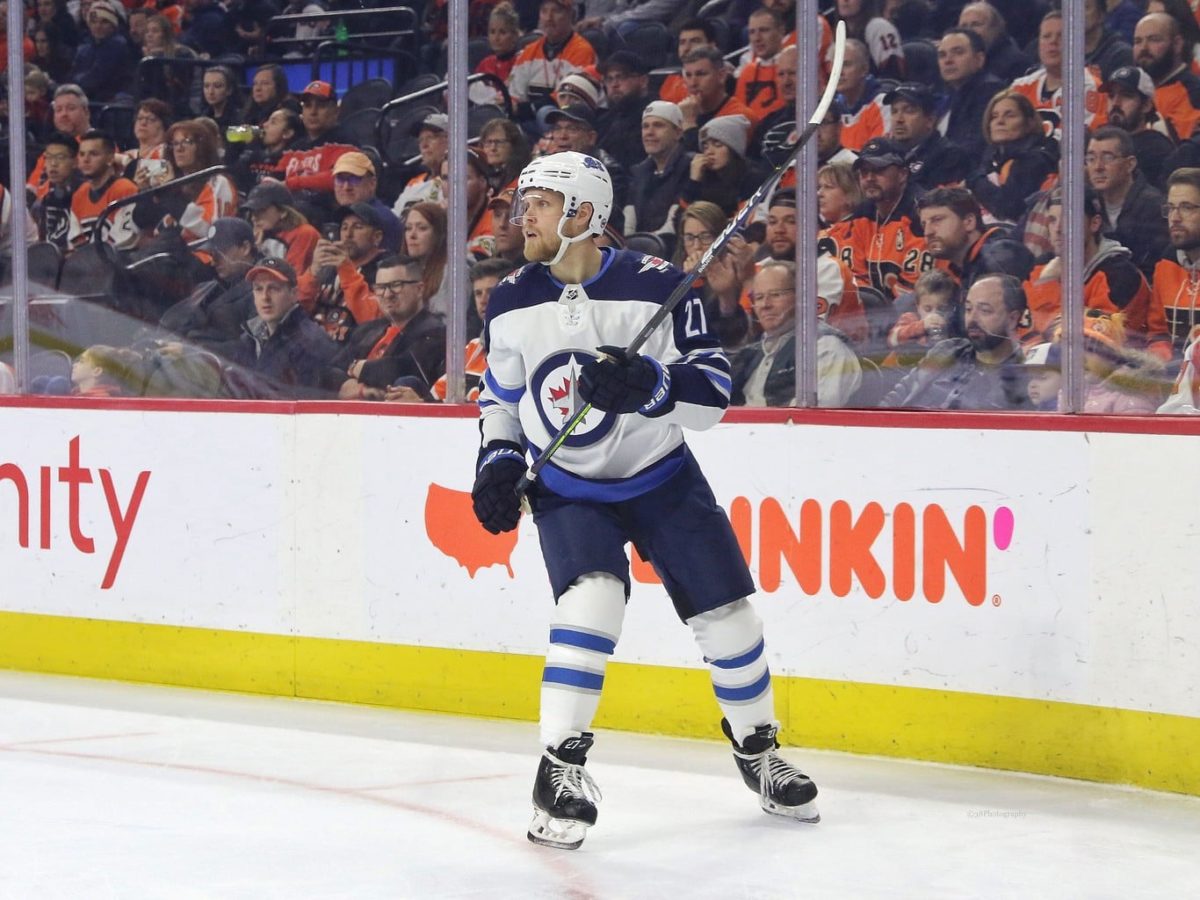 Projected by DailyFaceoff to play on the top line with Mark Scheifele and Blake Wheeler, if Ehlers is able to maintain his spot on the top line, he could outperform his 2019-20 point totals.
Related: Jets Looking Good for 2020-21 After Strong Offseason
Furthermore, Ehlers is only two seasons removed from posting consecutive 60-point seasons and was a former ninth-overall selection in the 2014 NHL Draft. With his elite offensive ability, good track record, and an amazing opportunity on the top line, Ehlers has a great chance to outperform his pre-rank of 164 and be a potential late-round steal for points and shots.
Tying It All Together
In fantasy sports, one of the most important aspects to consider is opportunity. All of these players have a tremendous opportunity to produce monster seasons whether it is quarterbacking a top power play or playing on the first line. The four players mentioned above either have great track records with tons of opportunity ahead of them this season or are young superstars who should only get better and improve on their stats from the previous season.
---
---