The Edmonton Oilers are looking at a sprint of a season, missing a top defenseman in Oscar Klefbom and have a question mark or two between the pipes. And yet, the general consensus is that they have their best shot at a deep playoff run since the early 2000s. What has changed, and why will the team perform better than it has in years? Let's take a look.
1. McDavid Reclaims Art Ross, Hart, and Ted Lindsay Trophies
Connor McDavid took somewhat of a backseat to Leon Draisaitl in terms of point production last season, and though he still had an all-star calibre campaign, it's easy to forget that the Oilers' captain rehabilitated a frightening knee injury for the entire summer prior. His miraculous recovery aside, the summer of focused and deliberate work on a specific body part had to limit his practice in other ways. There are few, if any, players out there with more dedication to improving themselves than McDavid.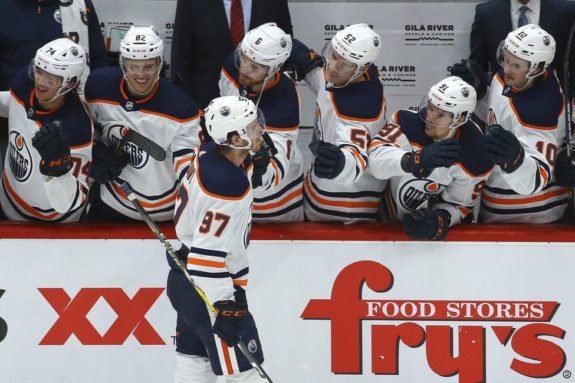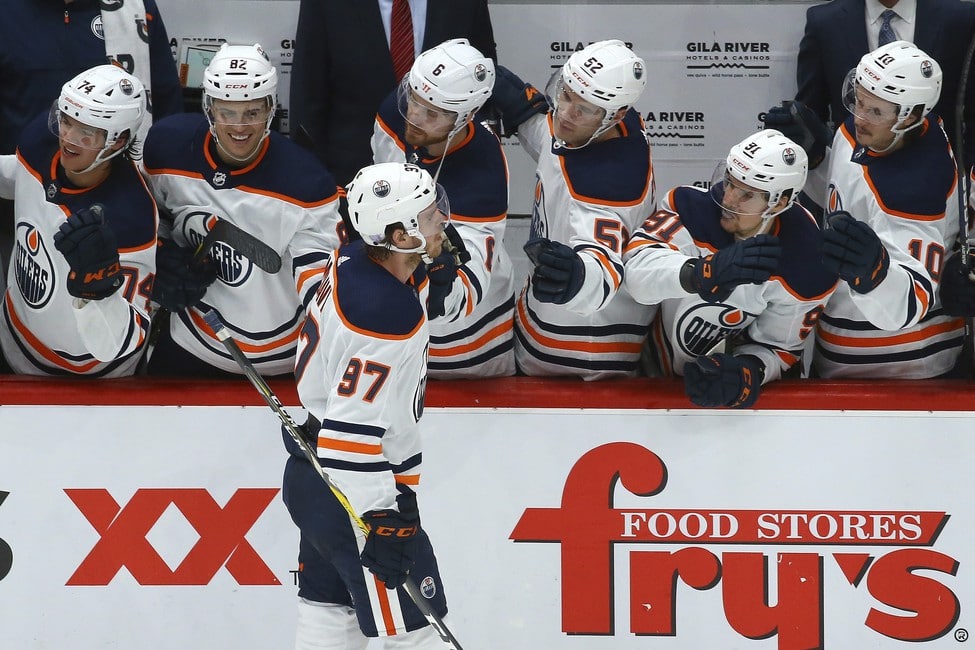 Despite testing positive for COVID-19 earlier in the fall, Oiler fans can be sure that their star player is working on every aspect of his game. Being beaten out for fastest skater by young Islanders' pivot Mathew Barzal at the All-Star Game had to hurt his pride, and his shot accuracy has improved in each offseason through the first five years of his career. The recent news that he is training in Arizona with Auston Matthews should benefit both players. We can expect McDavid to hit the ice at ludicrous speed when the season finally begins and to lead the scoring race wire to wire.
2. Koskinen Will Have a Worse Goals Against Average but a Better Record
Mikko Koskinen stopped 91.7% of the shots he faced last season on his way to 18 regular-season wins. The Oilers' starting netminder faced over a thousand shots in the 38 games he played and was the more stable of the two goalies in Edmonton last season. In 2020-21 the team in front of him will look rather different, and it will show in his statistics. Klefbom's absence will be felt in the form of more high-danger chances by top scorers like Auston Matthews and Patrik Laine, who will visit far more often than they normally would.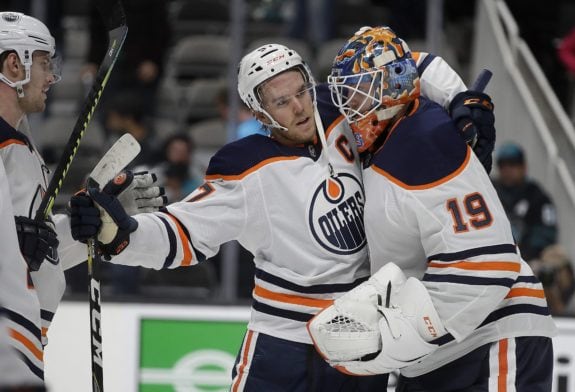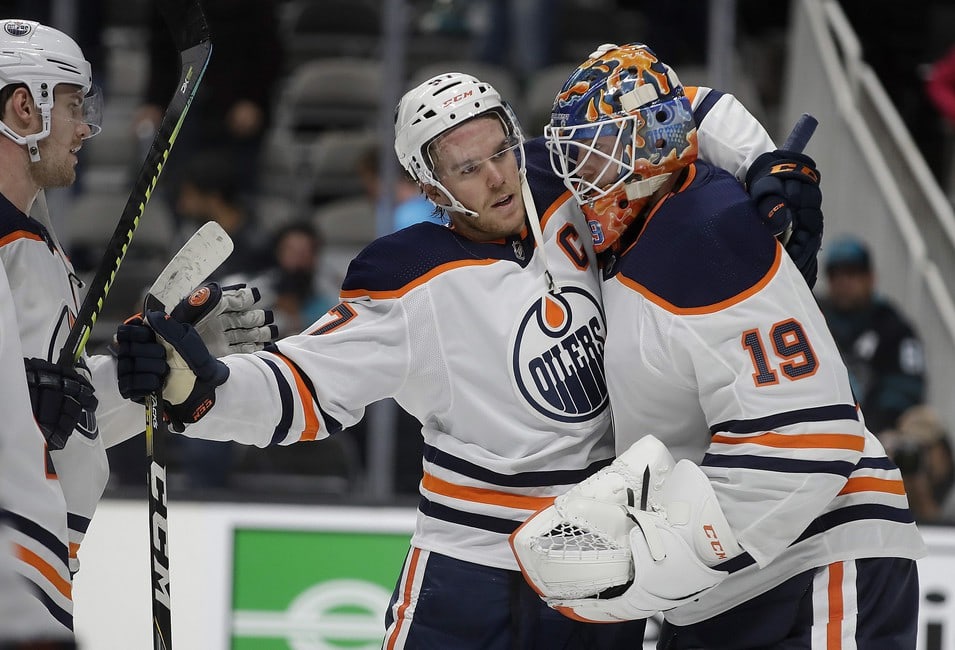 The league's Canadian teams will not cross the border and will instead play one another nine or ten times apiece. Multiple games versus the same team will give an edge to the shooters, as they'll get more chances to figure out each netminder's weaknesses, not to mention the reduced number of opponents will mean coaches can truly dive into opposing video on the few teams they will face. Koskinen will learn the shooters' tendencies as well and should manage to stay ahead in the win category if his team manages to score at a decent rate, which it looks like they will.
3. Oilers' Depth Scoring Finally Shows Up
When the Oilers drafted McDavid in 2015, he joined a lineup that included three other first overall picks. While nobody thought the roster was perfect, few would have predicted that McDavid would get little or no scoring help night after night through the next five years. As the Chiarelli era fades into the rearview, his replacement, general manager Ken Holland, looks to have fixed that problem.
Tyler Ennis, acquired at the trade deadline for a playoff push, only to receive an unfortunate injury in the preliminary round, is back for another season and looking to win himself a contract extension. Kyle Turris should add a scoring dimension to a revamped Oilers' bottom six, especially with Jesse Puljujärvi riding shotgun. And let's not forget Dominik Kahun, who is a legitimate NHL scorer and has had previous success playing with Leon Draisaitl.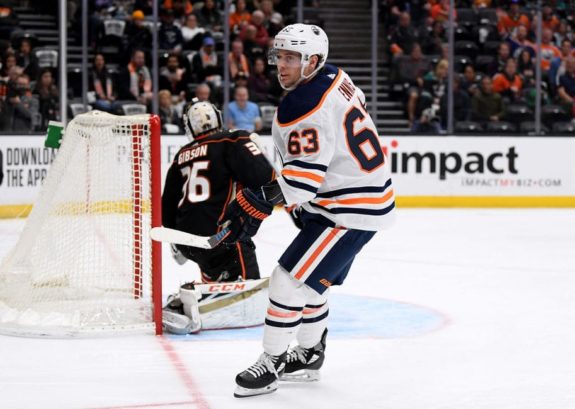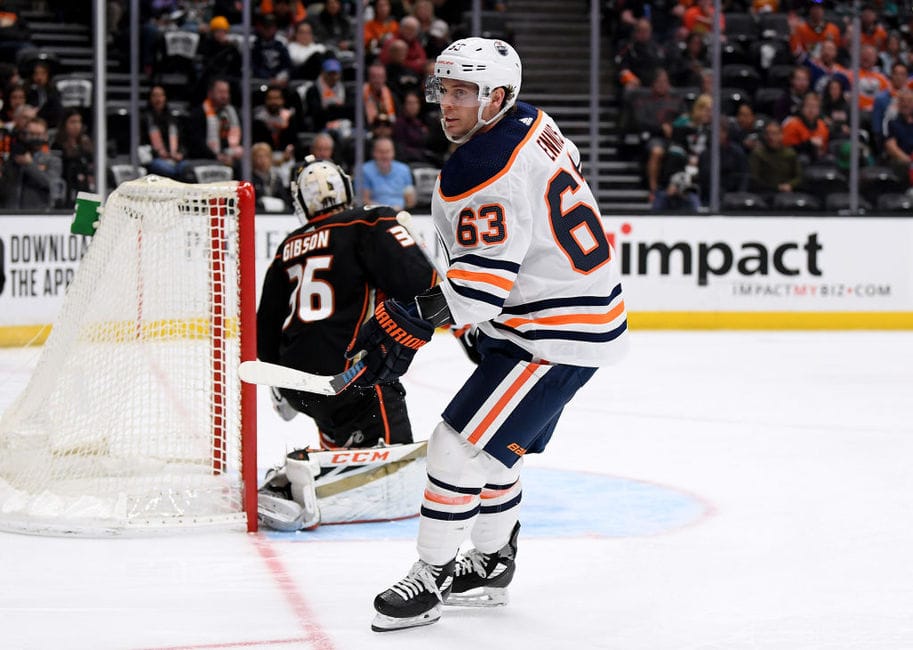 On the back end, not only will Tyson Barrie replace and exceed the injured Oscar Klefbom's production, but both Ethan Bear and Caleb Jones will take steps forward, relegating offensively challenged players like Kris Russell to the bottom pairing and penalty kill.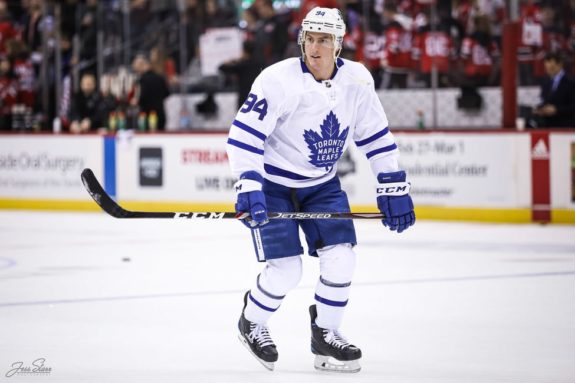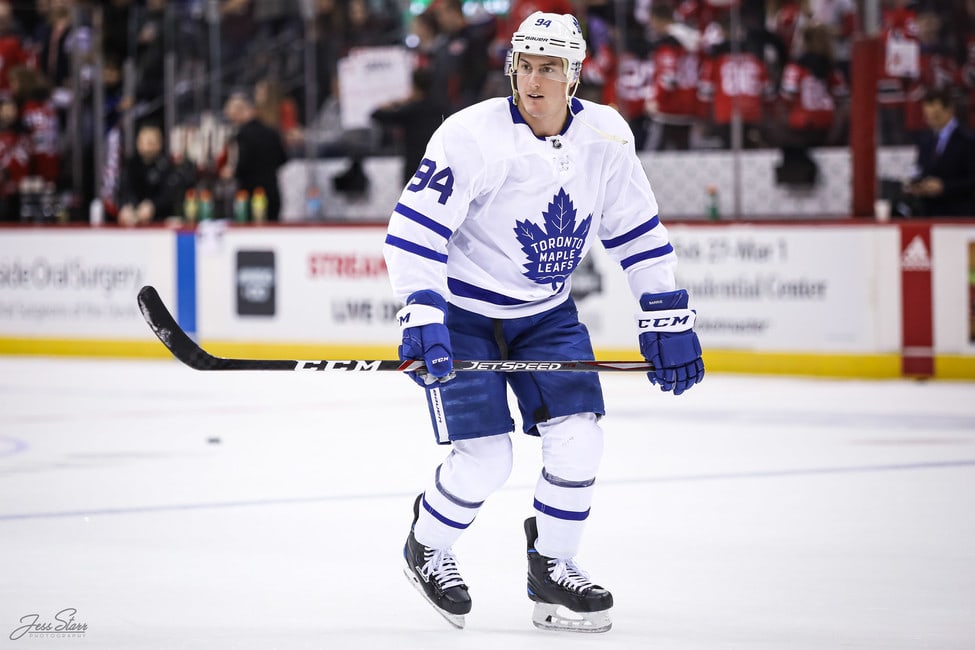 Russell will be an Oiler for the next two seasons, but he's best suited to more limited minutes, only stepping up against top competition when injuries or absences require it. Should Evan Bouchard or Philip Broberg make the team, Holland may even find himself with an overabundance of defensemen, a great problem to have.
Related: Edmonton Oilers' Oscar Klefbom Can't Seem to Stay Healthy
The Oilers are likely to allow more goals against this season, as you don't lose a top-pairing defenseman without any ill effects. The difference will be more than made up for by Holland's signings and the younger players pushing up the roster. The Oilers should battle for the top of their division, fighting with the Toronto Maple Leafs, Calgary Flames and Vancouver Canucks, and ready themselves for a much deeper playoff run this time around.
3.1: Kailer Yamamoto Hits a New Gear
I'm not confident enough about this one to label it a "bold prediction," but Kailer Yamamoto should hit careers highs in his sophomore season. We saw last season that, when paired with the right linemates, Yamamoto can be a difference-maker in the NHL. That trend will continue, assuming head coach Dave Tippett assembles his lineup with Draisaitl between Yamamoto and Ryan Nugent-Hopkins (or possibly Dominik Kahun). While it's difficult to predict point totals in a 56-game season, Yamamoto could approach a point-per-game average.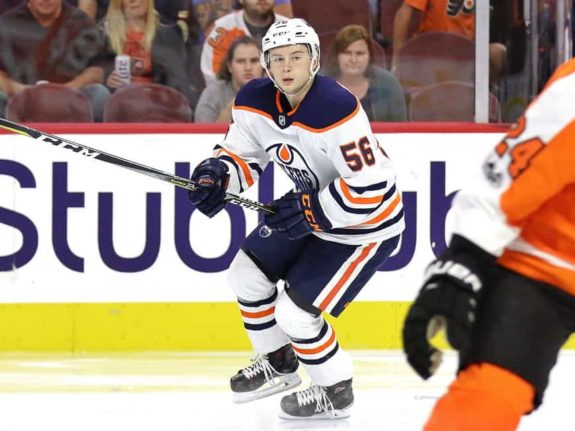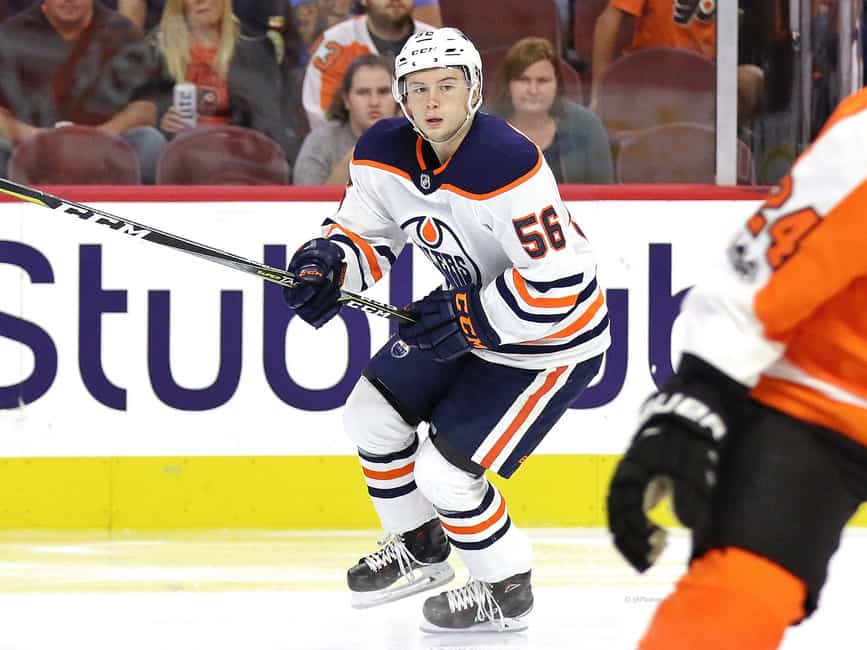 At 22 years old, the #22 pick in the 2017 NHL Entry Draft will hit the ice with something closer to a pro hockey player's weight and build. Yamamoto has always been skilled, but his size was the reason he was available in the bottom half of the first round for Edmonton in the first place. This season he'll be better able to weather the rigours of the shortened and condensed NHL schedule and having the opportunity to practice. And play with a couple of the world's best players will give Yamamoto a leg up on the rest of his draft class. He'll find the scoresheet more often than not.
So there we have it. The Oilers, on the shoulders of the most competent management team since Glen Sather, look ready to make some noise this season. The games should be entertaining, and it will be playoff time before we know it. The great thing about a bold predictions article like this is that nobody but you remembers if you get them right. But you can be sure if your predictions are wrong, someone will send you a link to your article the day the season ends. I look forward to receiving your correspondence.
---
---