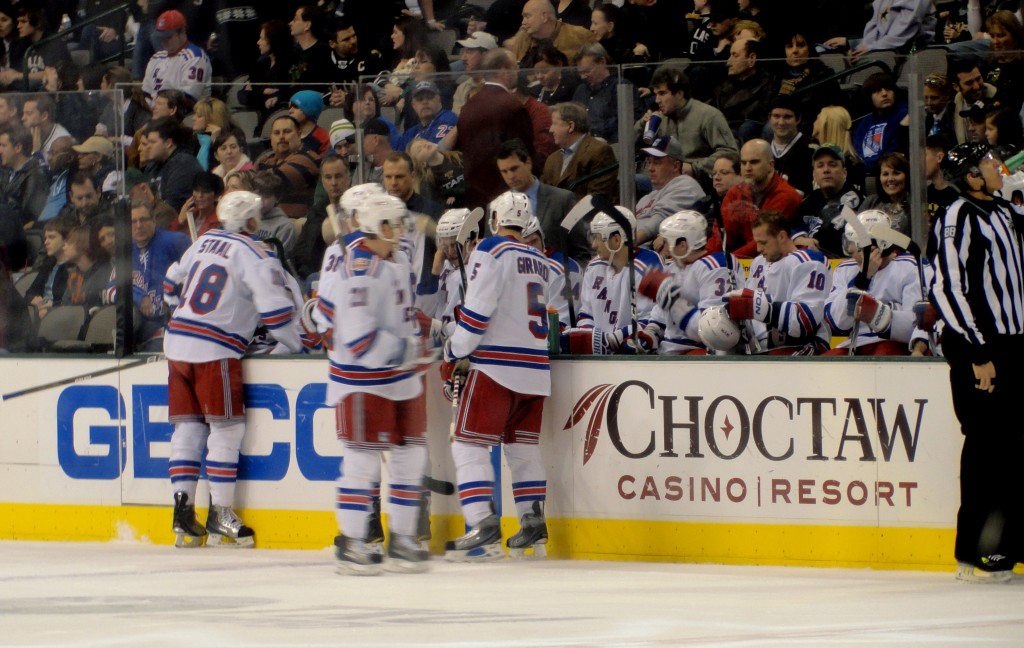 The lack of discipline was evident again in Saturday night's Ranger game. The New York Rangers, in their first game back in North America, took on a promising young Islanders team, a bitter rival who always plays them tough. The end result was a sloppy 4-2 loss, leaving many questions surrounding the team.
It's too early to go into full panic mode, but there are definitely things that will need to be worked on during the upcoming Canadian road-trip.
Firstly, the team must stay away from taking needless penalties. Unnecessary offensive zone and lazy penalties have kept the team's best offensive players off the ice, and put a lot of pressure on the young, banged-up defensive corps.
"We're in the box too much," Rangers Head Coach John Tortorella explained in his post-game press conference Saturday night. "We simply have to be more disciplined."
On the plus side, the Rangers top line answered the call, and the early season magic between Brad Richards and Marian Gaborik is undeniable. Gaborik seemed to be in another gear all night long, and Richards was connecting on those tape-to-tape passes. Sophomore Derek Stepan hardly looked out of place as well.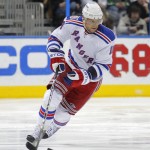 "Yeah, I think we skated well, felt pretty good, created some chances. (Richards) made a great pass (on the goal), and Step did a great job along the wall there. We generated some goods chances. Now we have to build on this," Marian Gaborik said of his lines chemistry Saturday night.
Derek Stepan will likely stay on the team's top line after his performance, a role that he may be better suited for. The Rangers are hoping that one day he turns into a player similar to his line-mate Brad Richards. He has to learn to adjust to his new role on the wing however.
"I'm comfortable with it," Stepan said. "It's a little bit of an adjustment but I had a couple of chances to play it last year."
After the game, Norwegian winger Mats Zuccarello was sent down to the team's AHL affiliate, but not for lack of effort. The small forward had a great camp, but is better suited for an offensive role, which he won't get on the Rangers. He will be able to see top line minutes which will help his development.
Forward Kris Newbury was called up to replace him in the line-up, and has been on fire since the start of the season. He will likely thrive in a bottom six role, and plays the game with a good amount of jam.
Zuccarello was not ecstatic with the demotion, but understands the team's decision.
"I felt like I improved a lot but it's tough, it's hard to give me ice time," Zuccarello said. "I just have to go down and try my best and we'll see what happens. Obviously I'm disappointed. It'd be strange if I wasn't."
For the Rangers to improve, their defense will have to get healthy. With Marc Staal and Michael Sauer nursing injuries, the team is missing half of its top four. Sauer may be back in the line-up soon, and will likely travel to Vancouver with the team this week. Conversely, there is no time-table for Staal's return.
The Rangers have a few things to work on, but will have to do so quickly with a tough schedule ahead.
Follow Patrick Kearns on Twitter @PatrickKearns to talk prospects, or NY Rangers hockey.