It is not time to panic but Valentines Day is only a week away.
If you have a hockey loving girlfriend (spouse, fiancée, mistress, or just a girl you are trying to impress) we have a few ideas for you and a few tips on what to avoid.
First up things not to pick up for your girl:
It is no secret that girls like shiny objects; however, we tend to like them on rings or necklaces not on our hockey jerseys.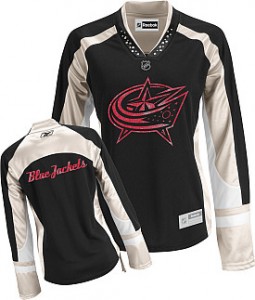 The NHL has the Champagne Jersey that is a monstrosity and a crime… basically one of the biggest Jersey Fouls you could ever make. Do not get this for a girl you are trying to impress. Personally only having seen the jersey once at a game my experience is limited to the reaction that all the guys laughed at her after she walked away. Do not make your girl the laughing stock.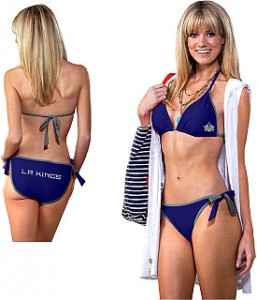 One would think that buying a girl a bathing suit would be simple and easy. Wrong. Have you even gone with your girl shopping for a suit? A girl will try on a hundred different suits trying to find the right suit to cover the remainder of the winter weight they have not lost yet. But hey she could always use it in a tanning booth where no one else will see it.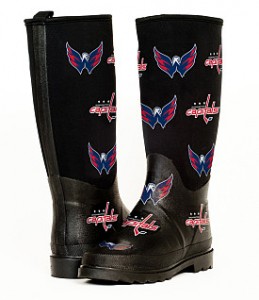 Guys will talk about how ugly UGG boots are; do these really look more appealing to you? Didn't think so. Want to know how to make them less appealing? They are $94.99 plus shipping.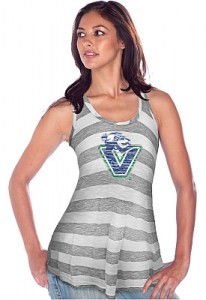 First rule of thumb in buying shirts for a girl. Go check her tags to see what size she wears. You do not want to buy a shirt that is too big and get into the "you really think I am this big?!?!" argument; nor do you want the "oh this is too small" and ruin the mood with her now spending the rest of the day counting calories. After that do not ever buy a girl a horizontal stripped shirt. They are for some bizarre reason big in fashion right now but like a camera they make you look bigger.
Now these are options that are probably okay to buy:
Okay so as we discussed above girls like sparkles. So here are some probably safe to buy hockey pieces…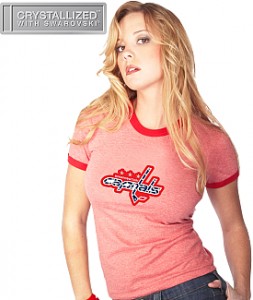 A much safer bet than the champagne jersey. Does not mess with the sanctity that is a hockey jersey; shows team spirit and is cute.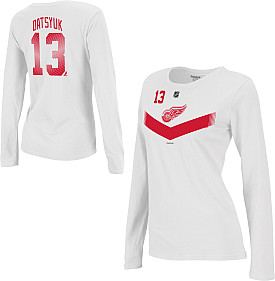 Detroit Red Wings Pavel Datsyuk is the man. Chosen first overall in the 2012 NHL All Star Draft the Russian Machine that did show up gave fans what they were there for – fun heart filled enjoyment of the game with amazing skill. Do something sappy and say his love for the game does not compare to your love for her… or don't.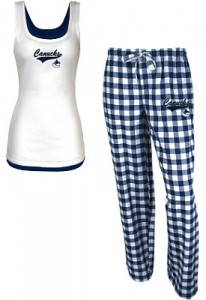 They may not be the sexiest thing out there; but then again that depends on your idea of sexy. If you find sitting at home at night with your girl in these pajamas having a beer while watching the game appealing then these might just be a good fit for you.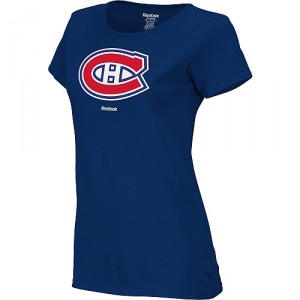 Sometimes less is more. Go with a sleek women's cut t-shirt with the team logo of her favorite team.
If you decide to buy her a jersey make sure you find out if she wants the women's cut jersey or not. Female fans are divided on that option some prefer the more formfitting jersey while others prefer to stay traditional and go with the men jersey.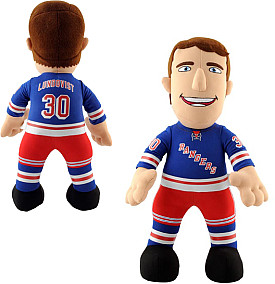 Now this is a gift that you need to really think about before you buy it. Do you really want to risk your girl bringing New York Rangers, Olympic Gold Medal winning, good looking Swedish model Henrik Lundqvist to the bedroom? If she has the personality for the toy and a sensor of humor this might just be a fun gift – but be sure to take her to dinner and get her flowers as well.
You can always head to Love for Lokomotiv and buy her a bracelet in honor of those that are no longer with us.
*Disclaimer: this is just a guide and not 100% satisfaction guaranteed. Every girl is different and you need to know her taste before selecting a gift. Each gift should probably be paired with dinner, flowers, chocolate or even game tickets.
**All items were found at Shop.NHL.com
An avid hockey lover that grew up in Michigan and lived in the Washington D.C. area while going school for Sports Management. Volunteer with the American Special Hockey Association (ASHA); and follows as much SM-liiga and Elitserien as possible along with the vast array of North American leagues.