The Vegas Golden Knights shocked the hockey world.
The team's historic Stanley Cup run during their inaugural season had NHL fans pinching themselves. While it did not end in a championship, Golden Knights fans ought to be proud and have little to worry about in terms of the club's future.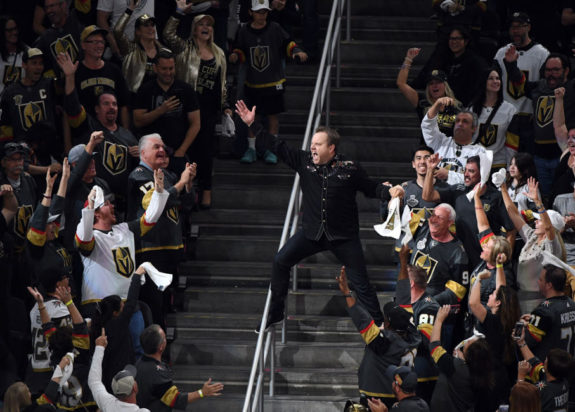 With plenty of cap space and unrestricted free agents poised to hit the market this offseason, Vegas has every opportunity to improve their roster and make another run in the 2018-19 season. Though they will be forced to re-sign a number of key players, they will surely lock up the most important, given the wealth they have to distribute and the winning tradition they have only begun to establish in the desert.
Restricted Free Agents
The Knights will have roughly $26 million to work with this offseason – and that's before the salary-cap ceiling rises, as it is expected to, for the 2018-19 season. In other words, the organization has enough cash at their disposal to invest in some of their expiring contracts, and more.
'Money's not a problem.' – General Manager George McPhee
In terms of restricted free agents, McPhee will look to re-sign William Karlsson, Tomas Nosek, Colin Miller, and Shea Theodore. Qualifying offers will likely be dished to some of their young players in the minors as well, but all are within their budget with room to spare.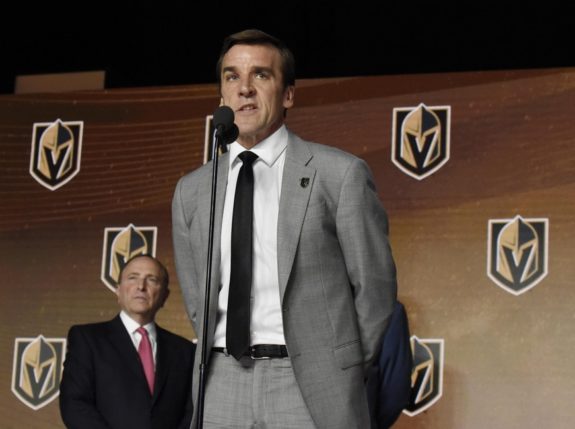 Karlsson was easily the most surprising hero of the Golden Knights' inaugural season. After registering just 25 points in 81 games with the Columbus Blue Jackets during the 2016-17 campaign, the 25-year-old mustered 43 goals and 35 assists this year. He was crowned the team's scoring leader in the 2017-18 season.
Nosek was a depth player, managing 15 points in 67 games. The winger could be re-signed for a pretty cheap price, and given his restricted status, look for McPhee to do just that.
On the back end, Miller surprised many. The former Bruin became the top defenseman in scoring for the Golden Knights, tallying 10 goals and 31 assists whilst appearing in all 82 games. He logged over 19 minutes on average during the postseason and pitched in with three goals and four assists. Miller has solidified himself as a top-four defenseman going forward and should expect a multi-year contract that resembles such a role dollars-wise.
Theodore, at the young age of 22, has also earned a contract renewal this offseason. He landed in the No. 10 spot amongst the Golden Knights' top scorers this year with six goals and 23 assists in 61 games. He averaged 20:21 in time-on-ice during the regular season and a whopping 21:48 during the postseason. The defenseman is already showing signs of becoming a force to be reckoned with in the NHL and will only continue to improve going forward.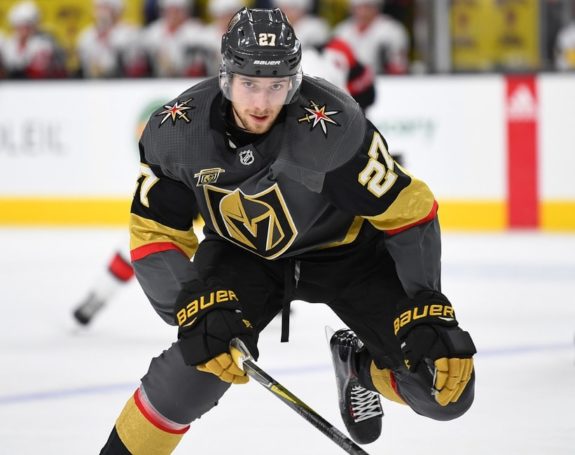 Theodore may be looking for a long-term deal with an expensive payday, similar to what other young players have received in recent years such as Leon Draisaitl and David Pastrnak. Though the dollar value may not be as high, expect him to try and follow that model. If McPhee is unwilling to make such a hefty commitment, Theodore may instead look for a bridging contract – a short-term deal for a decent payday. This sort of contract, however, could earn the defenseman a higher salary once the short-term deal is up.
Unrestricted Free Agents
The most difficult decisions for Golden Knights management will come when they address their unrestricted free agents. David Perron and Luca Sbisa are among those who McPhee must consider corralling. Perron tallied 16 goals and 50 assists this season, a total of 66 points in 70 appearances. The performance was enough to mark down the winger as the third-best scorer on the team during its inaugural season.
Sbisa logged just 30 games for Vegas this year, earning 14 points and an average of 19:31 in ice-time-per-game. Earning himself an 'A' on his jersey proves the defenseman's reputation as a leader on the team. Then there's Ryan Reaves who registered just two points in 21 games. Better known for his physical play, the 31-year-old soaked up $1.25 million this season. Given his performance, however, the Golden Knights can afford to send him packing.
Then comes the biggest decision McPhee will have to make in terms of free agents this summer: James Neal. Back in January, it was rumored that Vegas would attempt to re-sign Neal. The 31-year-old has indicated that he would like to stay with the team, but money and the length of a deal may lead the two parties to part ways. Entering the latter stages of his career, the winger will be looking for a long-term deal and most likely big bucks.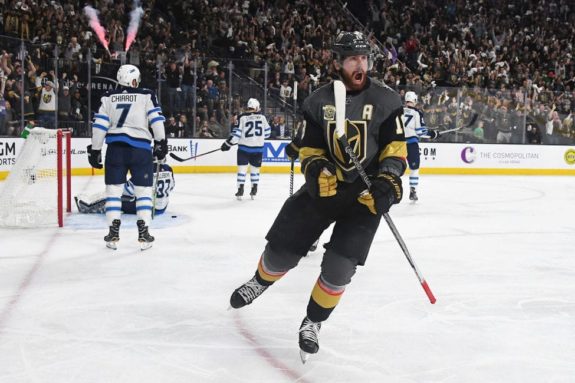 While the Golden Knights can afford a high price, McPhee must look to the future. Alex Tuch, Pierre-Edouard Bellemare, and Vegas's netminders Marc-Andre Fleury and Malcolm Subban will be looking for contract renewals next summer. That is in addition to up-and-coming prospect Griffin Reinhart. McPhee can take on the contracts of those five players right now, but with more expensive contracts likely being handed to the restricted free agents mentioned earlier, they may not be able to.
In addition, the NHL's newest team is looking to make waves in free agency this offseason, which will likely lead to some big contracts. Some argue against the Golden Knights re-signing Neal, and it is something for management to be cautious about. McPhee can afford to hop in on the free agency excitement, especially if the team passes on Neal. We'll know in due time what Vegas's team will look like next season, but one thing is almost certain, they're going to be good.