If you visit the team page at NHL.com you'll find the Vegas Golden Knights sitting at the bottom of the list. In this instance, it's merely alphabetical, yet that is exactly where many experts predicted this team would end up in the standings by season's end — dead last.
After dropping an avalanche of pucks on Colorado's net en route to a 7-0 shelling, their record improved to 8-1-0. And even after losing a few road games in a row, today's victory over the Ottawa Senators leaves them at 9-4-0 and looking like anything but the bottom feeder of the Pacific Division.
Golden Knights' Critics Weigh In
While some of the harshest critics posing as pre-season prophets claimed that the Golden Knights would lose 80 games, even the detractors whose predictions weren't quite as dire are now scrambling to save face by claiming that their initial success is simply due to the fact that the NHL spoon fed them an easy opening schedule.
ESPN's national NHL reporter, Emily Kaplan, stated that one of her three reasons for the Golden Knights success was home-ice advantage. "The Knights played five of their first seven games at home, and after attending a game at T-Mobile Arena, I can attest: It's a helluva unique place to play." In the same article, ESPN's Senior NHL Writer, Greg Wyshynski stated: "They were set up to succeed, not just in the draft but in the schedule."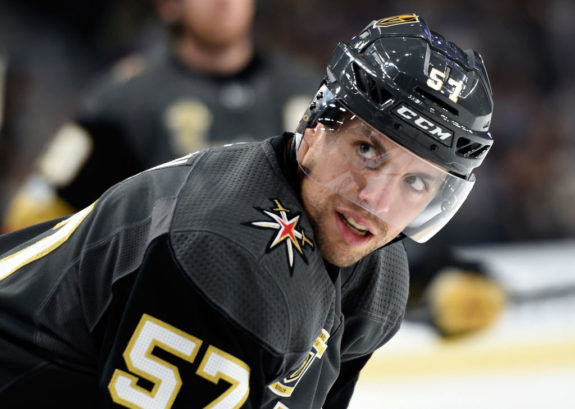 These arguments taken in isolation are far too dismissive of the team's efforts. I already covered some of the possible factors that could contribute to home-ice advantage for the Golden Knights in an earlier article, but as far as the "easy schedule" theory goes when it comes to their opponents, that kinda sorta died when they defeated both the St. Louis Blues and the Chicago Blackhawks.
And since three of their first six wins came in overtime, one might get away with saying that the NHL opened the door, but the Golden Knights still had to step through it. True, it wasn't a brutal opening schedule, but besides the thrashing they gave the Colorado Avalanche, it wasn't like any of these games were handed to them.
I like GM George McPhee's explanation better. In a recent '#SLGND' podcast he said, "These guys play their guts out." Ottawa coach Guy Boucher echoed the sentiment, "This is probably the hardest working team in the league. Period."
I couldn't agree more. So enough with this "all they had to do was show up to receive their participation trophy" mentality. They had to work for their wins and their hard work is paying off.
Related: Vadim Shipachyov's Disasterous Tenure with Golden Knights
Tragedy and Hope in Vegas
For fans like myself who had been anticipating the team's inaugural game in Dallas, the Mandalay Bay shooting cast a dismal pall over everything and basically ruined what had been a celebratory mood.
However, instead of wallowing in defeatism, the city quickly rallied back and with "Vegas Strong" as their mantra, and it became apparent that they are much more than just a reveler's retreat or a hideout for transient grifters and gamblers looking to get into somebody's pocket. Beneath the glitzy facade, there is an actual community there that longtime Vegas resident, defenseman Deryk Engelland, knows well, but one that many outsiders never noticed before. And the bond that's forged between a city and its new team that might have taken years was expedited by a tragedy that has welded everyone tightly together.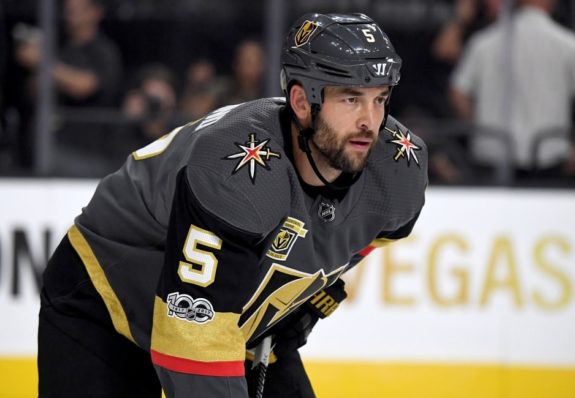 So, as the dark clouds lifted, the city's only professional sports franchise stood tall. And, after basking in the love and support bestowed upon them in the opening ceremony, they started the first game of their first season with their first win over the Dallas Stars and were duly knighted as ambassadors for a city on the mend. Sports teams can do this — think New Orleans Saints after Hurricane Katrina and the Houston Astros after Hurricane Harvey.
Players Keep Stepping Up
Did the emotional lift help propel them to victory? Surely. But as beautiful as it was to watch, all the emotional support in the world would not have been enough to seize those early triumphs were it not for two veterans, Marc-Andre Fleury and James Neal.
Chris Peters, NHL Draft and Prospects Analyst for ESPN, put it this way, "Fleury's performance before he was injured was downright heroic. Meanwhile, Neal has six goals and eight points through the first seven games."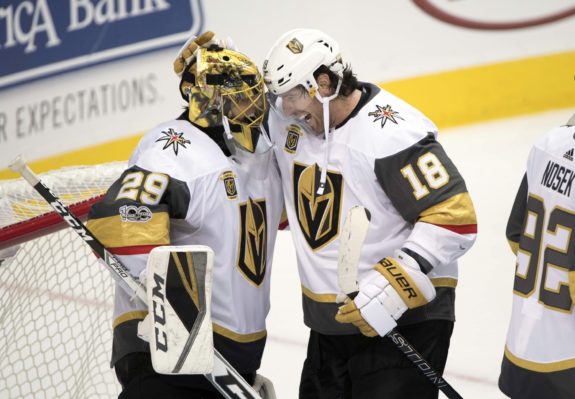 The initial winning streak was stunted when the Detroit Red Wings gave Fleury a knee to the head in their fourth game of the season and since he'd carried so much of the load up to that point, it appeared that a string of losses was sure to follow. However, that's when other players stepped up and played some of their best hockey.
Whether it was accidental or strategically planned, the team showed the kind of depth that no one could have predicted. First, it was Malcolm Subban who replaced Fleury in net and saved enough pucks to help beat the Boston Bruins and Buffalo Sabres. And when Subban went down with a lower-body injury against the St. Louis Blues, Oscar Dansk stepped up to replace him. The result? More wins.
And on the scoring end, no sooner had Neal cooled off than others stepped up to collectively follow in his footsteps — Oscar Lindberg, David Perron and Reilly Smith to name a few.
Regardless of who went missing from the lineup, the Golden Knights found a way to win as a team and they are playing like a team that believes they can win. At present, the Golden Knights are now second in the Pacific Division and third in the Western Conference with 18 points. Does anybody want to say they saw that coming?
Related: Golden Knights' Success Attributed to Good Defense
McPhee's Land of Opportunity
"I like giving people opportunities and these guys have really embraced the opportunity. Some of them were held back in other organizations because they had better people ahead of them. This is such a fresh opportunity for everyone to show what they can do."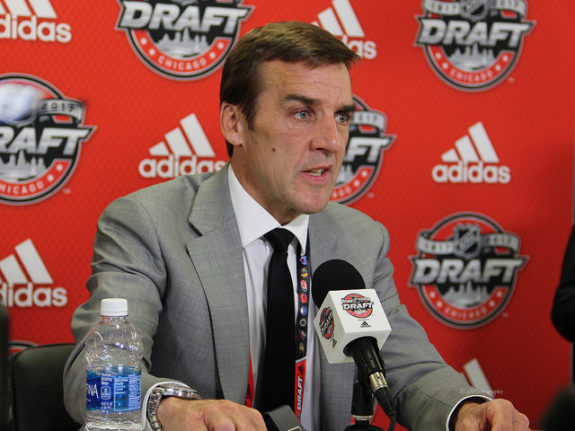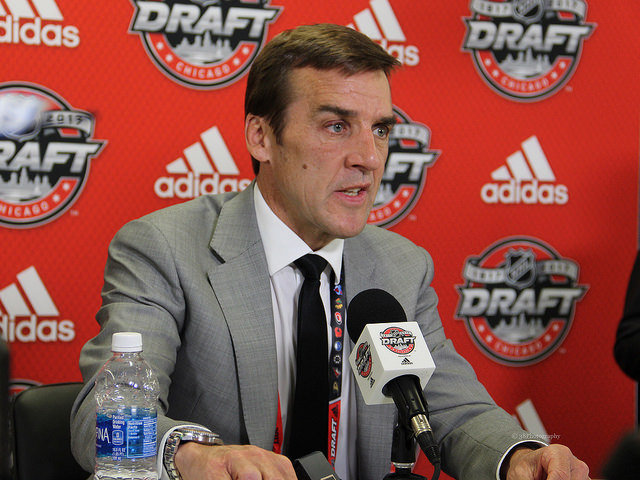 That was McPhee speaking and undoubtedly, opportunity is what a new player craves, and, since this team has so many to offer, that may be the incentive that's driving much of their initial success. McPhee has made it clear that players aren't going to start just because they get paid a higher salary. "You play who deserves to play, and that's it," he said.
So, Who Is the MVP?
Early on, Fleury or Neal would be the obvious choices to claim such a title. Reilly Smith's name has been bandied about as well for his overall performance, but I'm going with coach Gerard Gallant as the MVP strictly for his team-building skills. McPhee praised his head coach when admitting that he did not know "why it came together so quickly, but he certainly deserves a lot of credit."
I think Gallant deserves credit for putting the right players in at the right time, and, if anyone knows the secret sauce to this winning streak, it would be him. And if he does know, he surely won't be confessing it to a sports media hungry for explanations. Instead, he'll bury it with the typical cliche like 'the guys are playing hard' or that 'they're sticking to the system'. And while those are contributing factors for sure, perhaps he might have given us some other clues.
Having Fun with Coach Gallant
In a recent "Hockey Central @ Noon" podcast Gallant said, "We're playing with no pressure. We're coming to the rink every day and having fun and right now it's working."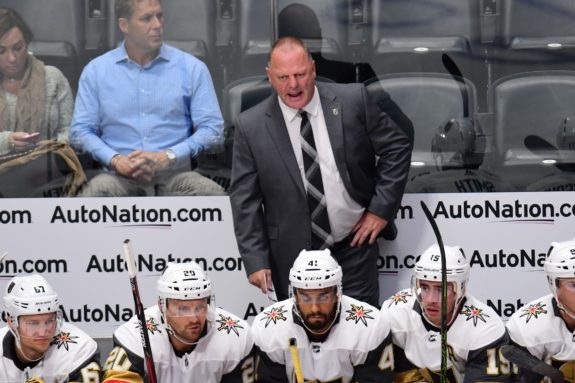 Trying to force wins because of overblown expectations can easily have the opposite effect, likewise, tempered expectations can certainly take the pressure off and no one who's played professional sports can discount the element of fun when it comes to alleviating self-imposed pressure.
The Golden Knights are a fun team to watch and Gallant seems to be coaching them to have fun. When Subban took over in net, Fleury's advice to him was to "have fun." Even McPhee validated the sentiment when he said that after being in Washington all those years, "this hockey experience is as much fun as I've ever had in the game."
Here's what I find fun to watch — the odds on the Golden Knights to win the Stanley Cup. The initial line in the futures market was 300/1. With all the early action coupled with more victories, you'll now see them bouncing around between 33/1 and 50/1 which is a significant drop. Remember, a mere $100 wager at 300/1 returns a winning ticket of $30,000.
When the initial line opened up, surely there were some whales lurking about who took that action even as a fun bet. For some of these guys, $50,000 is a fun bet. Do any of the Vegas gamblers really expect the local team to bring home the Stanley Cup? Regardless of the answer, start calculating what the house has to pay on a $50k bet with 300/1 odds. It's scary. The sportsbooks are carrying a huge liability on this one and as the Golden Knights keep winning, they have to be getting less sleep at night. Now that's what I call fun. Or should I say, funny?
And speaking of funny, about the only thing this team hasn't done right is choosing their mascot. It's supposed to look like some kind of a lizard – "Chance the Gila Monster" – to be exact. I don't know what to say about it other than some creative director must have expected the rest of us to make the same cognitive leap between knights, castles and desert creatures that he/she made when conceptualizing it.
But who am I to judge? The way the hockey gods have been smiling on this team, this hybrid mutant of a mascot will probably start appearing in Disney films and net the team millions in royalties.
Related: Tape2Tape: The NHL's Band of Misfits
How the Golden Knights Keep on Winning
So, is this winning streak just good fortune, puck luck, and more smoke and mirrors as some have said? Or is something else going on?
The late poet, Charles Bukowski once remarked that "the minute you analyze something you kill it." David Schoen of the Las Vegas Review-Journal admitted that "The Golden Knights have been analyzed, picked apart and examined from nearly every angle this week in an effort to figure out their historic start."
I'm with the poet on this one. Sometimes it's better not to analyze things too much and just enjoy the ride. But if we must press the issue, I think the Golden Knights' social media rep, Dan Marrazza, summed it up best when he tweeted his answer as to why they're winning, "because we're scoring more goals than the other team."
because we're scoring more goals than the other team😉

— Vegas Golden Knights (@GoldenKnights) October 23, 2017
I grew up the son of a football coach in West Texas and played the Big Three sports early on but later switched to golf. I attended the University of Southern California and played briefly on the California Golden State Tour and the Texas Tour. I was also a golf instructor in Prague, Czech Republic and in Zurich, Switzerland. Favorite job was with Clear Channel Radio's Rick Dees Weekly Top 40 show. While there I was fortunate enough to have weekly chats with sportscaster, Vic "The Brick" Jacobs. Still living in Los Angeles as a humble and fastidious student of Beer League Hockey, a supporter of the Ontario Reign, and of course, a rabid fan of the newly minted Golden Knights.