This season, The Hockey Writers will have a recurring "Three Takeaways" feature after every Columbus Blue Jackets matchup, meant to serve as postgame quick hits.
1) Points in the Bank
With a 9-4-1 record this season, the Blue Jackets have found a variety of ways to earn points in the standings, especially against Eastern Conference teams.
Saturday night, the Blue Jackets had no business taking a point away from their game against the league-best Tampa Bay Lightning. They were outplayed for the overwhelming majority of the game, but goaltender Sergei Bobrovsky ensured that it stayed close enough to mount a comeback.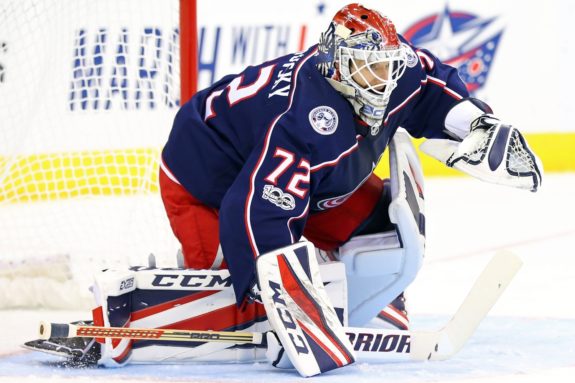 Yes, Bobrovsky did allow four goals—a high number for last year's Vezina winner—and conceded the game-winning shootout goal to Lightning captain Steven Stamkos. However, without several big saves to keep the game within reach (particularly on breakaways late in the second period and early in the third), the Blue Jackets would not have had a chance to overcome their deficit and steal a point.
It has been a common theme for a large part of the first 14 games. Bobrovsky has kept games close and often bailed out his teammates at key times when momentum swung in the opposite direction.
Winning games in a variety of ways is important to experience for a young group like the Blue Jackets have. Now, though, the skaters need to start taking more command of their responsibilities and not rely so heavily on Bobrovsky, because it could burn them later on in the year or in the postseason.
2) Turnover Trouble
One recurring area of concern that was prevalent on Saturday was turnovers. Blue Jackets forward Brandon Dubinsky called it out in his postgame interview with Fox Sports Ohio.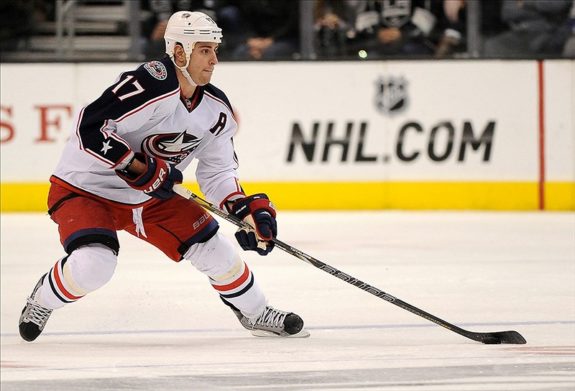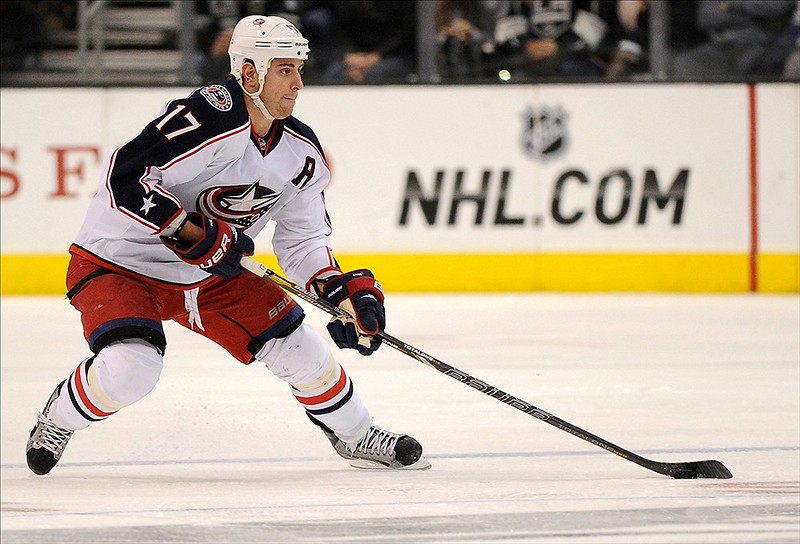 "We had a lot of turnovers and [the Lightning] got a lot of second and third opportunities," Dubinsky said.
One of those turnovers came in the first period on Saturday when fourth-line forward Sonny Milano went for a center-ice pass when he was deployed against Tampa Bay's talented top line. Sure, it was an unfairly uneven matchup, but the Blue Jackets' youngsters need to know how to handle that challenge better. It is going to happen with other top teams all season.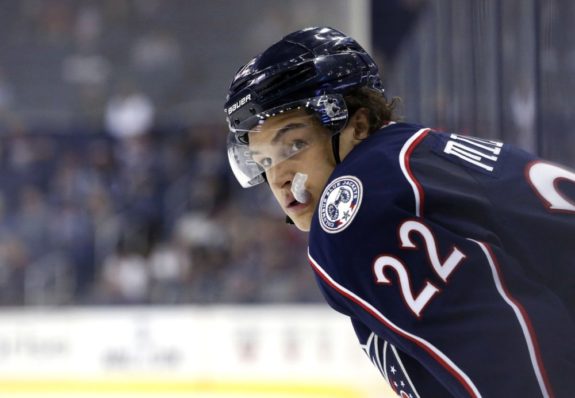 Blue Jackets forward Markus Hannikainen said the untimely turnovers do not ultimately define this team.
"We know we're a good team," Hannikainen said on the Fox Sports Ohio postgame broadcast. "We just have to show it."
Related – Blue Jackets Need Gameday Alarm 
3) Calvert Can't Catch A Break
Blue Jackets forward Matt Calvert has had a rough go to start the season. A puck struck Calvert in the face Thursday against Florida, cutting his lip and mouth. Saturday night, he was hammered so hard by Tampa Bay defenseman Dan Girardi that his helmet went flying several feet.
However, Tortorella said the hit was "clean" and not a result of Girardi targeting Calvert's head.
#CBJ Tortorella had no update on Matt Calvert, who didn't play after the big hit by #TBLightning Dan Girardi

— Aaron Portzline (@Aportzline) November 5, 2017
It is a tough break for the Blue Jackets, especially since they do not know his status heading into Monday's game against the New York Rangers. They are a tough checking team against whom the Blue Jackets could use Calvert's tenacity and toughness. Calvert also had a three-game point streak heading into Saturday's game, so the Blue Jackets will miss his contributions there, too.
After living in two NHL cities (Orange, CA and Raleigh, NC), Kristyn graduated from Ohio University's E.W. Scripps School of Journalism and worked in the Columbus Blue Jackets' Digital Media department. She currently resides in Columbus and has been an NHL-credentialed reporter since the 2013-14 season.