We're knocking on the door of the NHL trade deadline, and it's been nothing short of a magical season for the Vegas Golden Knights.
The inaugural season for the league's 31st franchise has given us virtually everything a fan can imagine to this point. Whether it's William Karlsson collecting the first hat trick in team history, or Shea Theodore beating the buzzer for a dramatic victory at T-Mobile Arena, a memory is made almost every night.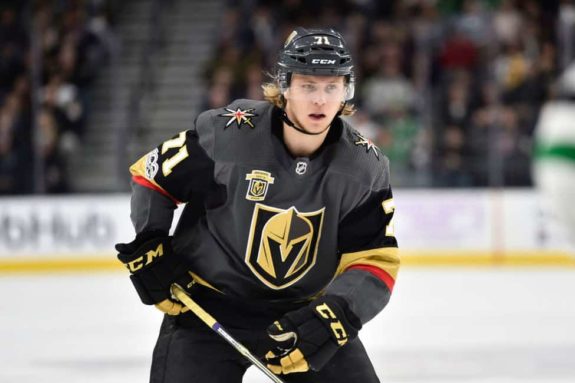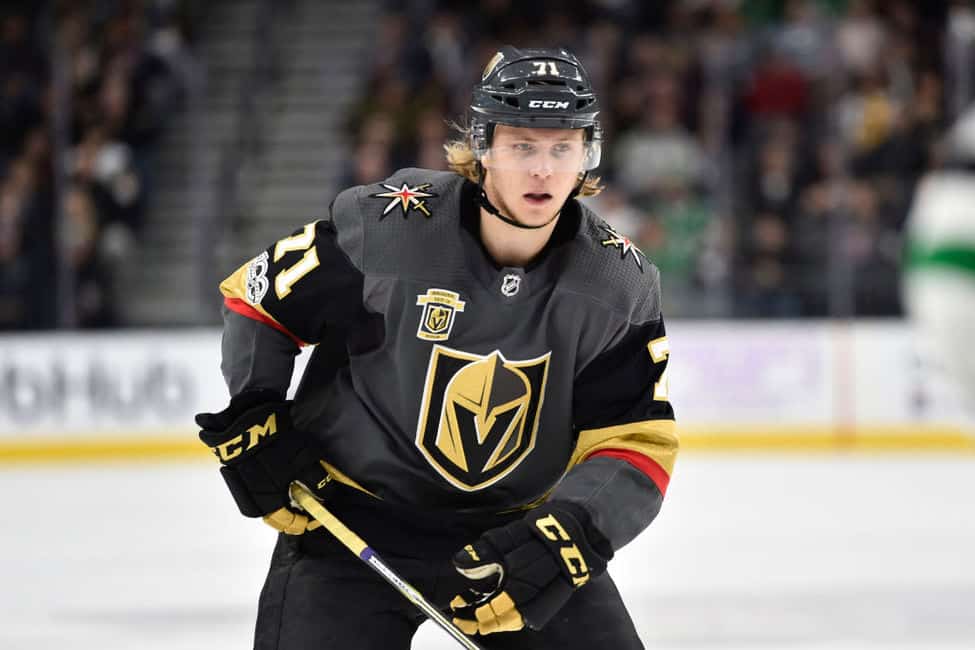 And there's been winning. Lots and lots and lots of winning.
But one thing that Vegas fans haven't yet been able to enjoy is the introduction of a rivalry. The Western Conference-leading Golden Knights haven't helped. Their nightly thrashings of the Pacific Division has created such a gap between themselves and the cluster of teams fighting for second, that it's rarely felt like they're battling for the top spot.
There's plenty of hockey left to be played, though. Perhaps Vegas can develop some good old fashioned sports hate before the season is through.
Geography Hasn't Helped
The obvious favorite for the Golden Knights rival was the Arizona Coyotes. You've got the desert. That helps. And the Coyotes have only been in Arizona since 1996, making that fan base the second newest in the Pacific Division.
Vegas opened its season with a 2-1 win at Arizona. Four days later the Golden Knights won their home opener, 5-2 over the Coyotes. It would be Oct. 30 before Arizona recorded its first win of the season. By then, Vegas was 8-2. Today, the Knights have two more wins against the Coyotes, and 41 points separate the pair in the Pacific. A rivalry that does not make.
The Anaheim Ducks have not scored a win against Vegas in three tries. Neither have the Los Angeles Kings, who have dropped both contests to the Golden Knights.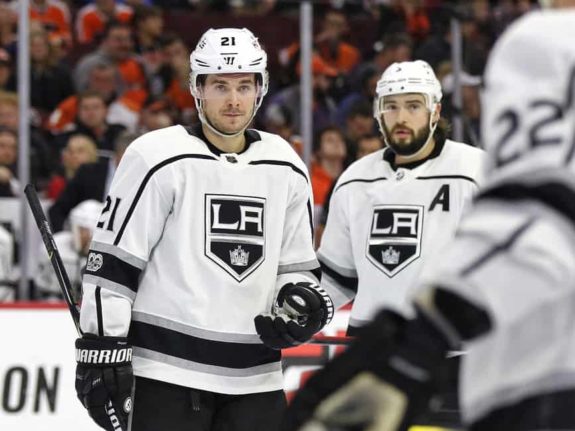 Both teams have contributed lukewarm efforts to this point in the season. Anaheim doesn't look like the team that's finished atop the division five consecutive years. They sit a dozen points behind Vegas and have one remaining matchup with the Golden Knights, on Feb. 19.
At the start of 2018, the Kings appeared ready to challenge Vegas in the Pacific. Between Jan. 4 and Jan. 19, Vegas dropped four of seven. Los Angeles lost six straight. Today, the gap is 13 points with a pair of games remaining on the schedule.
Powerhouses Provide Some Answers
It doesn't look like it's going to be Chicago. While the fan base traveled extraordinarily well when the Blackhawks met the Knights in Vegas, Chicago is 0-2 with one game remaining this season. More importantly, three years removed from their third Stanley Cup this decade, the Blackhawks sit in the Central Division cellar.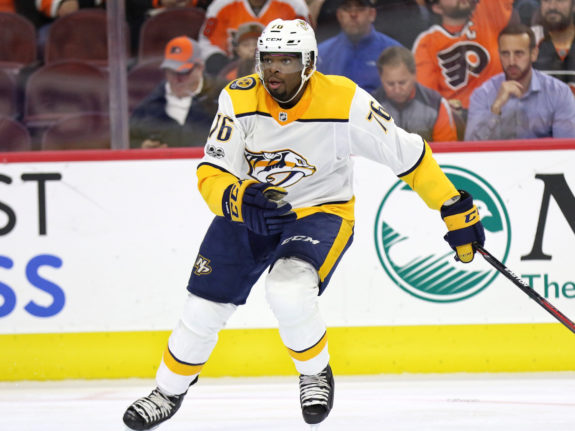 Nashville is certainly an intriguing option. The Predators reached the Stanley Cup Final last year and look like a team that may be built to win for seasons to come. Games against Vegas have been thrillers. Malcolm Subban's team has taken two of three against brother P.K. Subban's team. The lone Nashville win came on Jan. 16 in a 1-0 game that was somehow closer than the score indicates.
As of today, San Jose is the closest team to Vegas in the standings. Before the season, many may have thought these two would be battling to stay out of the Pacific Division basement. As both have exceeded expectations, it's difficult to say if all the winning from the Knights or Sharks is sustainable long-term. Their first meeting was a good one – Vegas scored a 5-4 OT winner. They'll meet three more times before the regular season is finished.
The Answer Could Lie In Canada
If home crowds at T-Mobile Arena are any indication, Canadians love them some Vegas. And we love you too. Please, visit often.
Especially you, Winnipeg. I have to be honest, the first time we met I thought you were a little obnoxious. The benefit of hindsight has shown me that you were just very celebratory about your very good hockey team, and I had a little bit of a chip on my shoulder.
The season series is over, and the Knights took it. Winnipeg and Vegas split the first two before the Knights picked up a 3-2 overtime win last week. Another meeting this season would happen in the playoffs, and both these squads look built for a long run. Perhaps more importantly, like Nashville, it appears this may just be the start of a lot of winning for Winnipeg and Vegas.
And then there's Edmonton.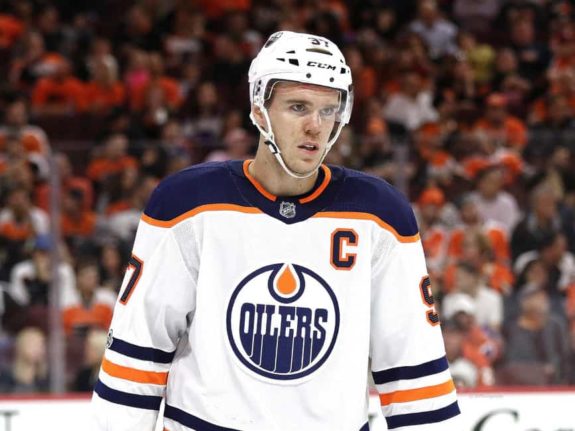 Perhaps the most fascinating thing about Vegas' inaugural season may be that despite all its success, they can't seem to figure out the puzzle that is the Edmonton Oilers.
Their first meeting, I think a lot of Golden Knights fans expected to lose. Sure, Vegas started hot and Edmonton started cold, but the Knights were near the end of a grueling stretch that included eight road games in 16 days. Does it sound like I'm making excuses? I don't want to sound like I'm making excuses.
Anyway, the Oilers buried the Knights 8-2, in a game where Vegas put in Dylan Ferguson – goalie number five to that point in the season. It was easily Vegas' worst game of the season, one that VGK fans talk about often.
The rematch at T-Mobile last month also went Edmonton's way, but it was a different kind of hurt. Vegas held a 2-1 lead with under four minutes left. Drake Caggiula tied it up to get things to overtime. From there Darnell Nurse needed on 53 seconds to send a mostly pro-Edmonton crowd home happy.
Related: Golden Knights Grinding up Rival Goalies
The Oilers and Knights have two more regular-season games left against one another. Next week they'll meet in Vegas. In April, they'll play in the second to last game for both teams.
By any measure, Edmonton has fallen well short of expectations for this season. Considered a trendy Stanley Cup pick by many, the Oilers are 13 points out of the second wild card and don't appear to be headed to the postseason.
More so than many of the other teams on this list, though, Edmonton seems built for the future. I don't think it's silly to think that future matchups between the Knights and Oilers could have a significant impact on the Western Conference landscape.
Every game at T-Mobile includes a 51/49 raffle. The number reached before a winner is drawn is always a big number. Only once has that number hit north of $100k. That was when the Edmonton Oilers were in town.
I think this could be a fun one. See you next week.
Las Vegas local covering Golden Knights hockey since 2016.
Ball State University '05
Other work:
Credentialed NBA writer covering the Phoenix Suns,
Credentialed NCAA football writer covering the UNLV Rebels