In a couple of days, the expansion Vegas Golden Knights will pick a team of 30 players, one selected from each NHL team. The San Jose Sharks offer up some of the more intriguing possibilities with an interesting group of defensemen, a talented but recently underachieving forward and a stellar backup goalie.
So what will Vegas do? As people prognosticate over who will get picked, it is important to remember two key facts. For Vegas, this is a 'sum of the parts' process. Whatever piece they pick from San Jose must compliment the other 29 pieces. And second, teams can influence choices by offering up assets, specifically draft picks, to incentivize Vegas' selection.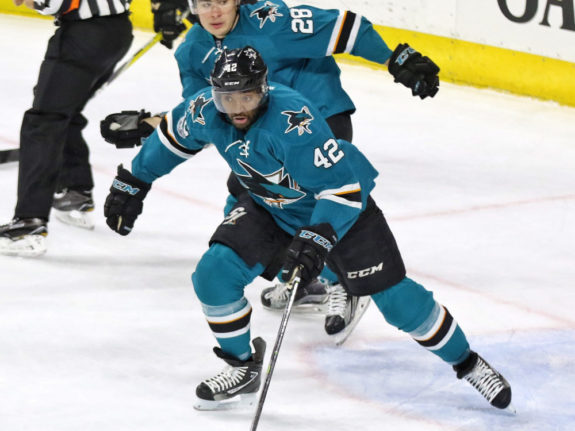 My assessment has Vegas determining their Shark selection late. The reason is simple, San Jose offers a good bit of everything and which morsel tempts Vegas depends on what gaps are left from other selections.
A Guru's Thought Process
Rob Vollman, the guru of hockey analytics, made an interesting and helpful observation: Vegas should select the most valuable contract from each team, where value is assessed according to what draft pick they would get for the player in a trade. A good player with a team-friendly contract might be worth more than a very good player with a less friendly contract. Younger players with perceived upside can be more valuable than better players who have passed their peak.
Vollman's unsentimental approach has some merit. He sees this is as asset management. Vegas can expect a lot of turnover in its first few seasons. Being able to move on from assets while getting the best return on them makes sense. In other words, why would Vegas select a player they can trade for a third round pick when a different selection might garner a second round pick? They are thinking about the next asset, not the current one.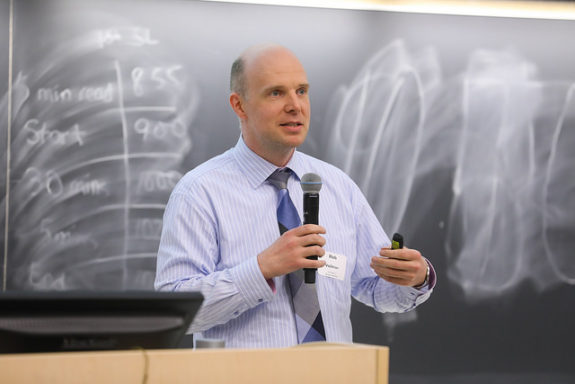 Even with Vollman's accounting-like approach, there are obvious challenges. Asset value is complex. With a player, it is based on their play and talent. But it also includes their contract, attitude, age, injury history and a host of other factors, including what other general managers think. The same player is often perceived very differently by GMs.
THW's Larry Fisher did a mock draft using a value-based contracts approach.
Applying Vollman's theory to San Jose is a good starting point. Among the players not on the protected list, the Sharks have several with similar asset values. Because of this, I think Vegas will use their Sharks selection to fill in a missing piece after they have decided on most of their roster.
The Sharks Morsels
If Vegas wants a captain …
They will select Paul Martin. The veteran blue-liner has many of the leadership traits a newly formed team requires. Martin's cap hit is on the high side, but getting the culture right is very important. He isn't the only choice Vegas has on this front, but he is among their best options.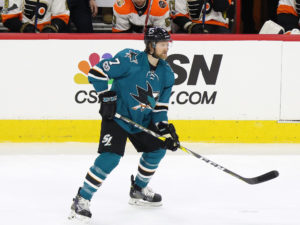 If Vegas is either tight on cap space or wishes to preserve cap space …
The Sharks offer two choices. Defenseman Dylan DeMelo and backup goalie Aaron Dell. DeMelo has proven he can play at an NHL level. He is inexpensive and Vegas can control his rights for some time. More on Dell later.
If Vegas wants the best player …
They should select David Schlemko. Many consider Schlemko, 30, on the older side. But even in the best case scenario, Vegas is a few years away from being a Cup contender. In the next few years, they will have plenty of draft picks, yet being competitive now is critical to the franchise. Getting a second pair defenseman with a favorable contract makes sense.
If Vegas wants a bigger, younger, proven defenseman …
Brenden Dillon is the top candidate. I doubt Vegas goes this direction, as Dillon's contract is on the pricey side compared to DeMelo and Schlemko. He's not as good as Schlemko, while the more mobile DeMelo is far cheaper and has a higher ceiling.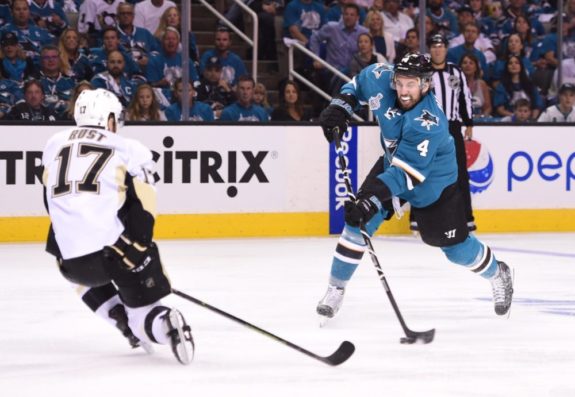 If Vegas wants a speedy forward …
The Sharks offer up Mikkel Boedker. Boedker underperformed last season, but he is the most talented of the Sharks available. His contract is reasonable if he can return to the 50-point form he showed in Arizona. If Vegas sees Boedker's recent season as an anomaly, they'll consider him and if Wilson wants out of his contract, he can make a deal with Vegas.
A Little Machiavelli
If Vegas wants to manipulate the market …
Wait, what? Vegas will manipulate the market? Could they? Would they? The answer is, of course, they would, it is in the city's DNA.
The intrigue here is the backup goalie. Unlike every other position, Vegas can not create an artificial "shortage" with their selections. They could not create a shortage of left-handed puck-moving defensemen, even if they tried. But if they grab a highly disproportionate number of backup goalies, they can create an artificial shortage of backup goalies. Heck, there are several teams who aren't happy with their starters. If Vegas reduces the goalie supply and concurrently increases demand (every goalie selected requires a replacement), basic economics say the value goes up.
There is plenty of talk of Vegas "flipping" players, selecting them one day and trading them the next (or soon after). Creating a goalie shortage, with the intention of flipping the most desirable to the highest bidder, is a fun, wonderful and completely Machiavellian strategy.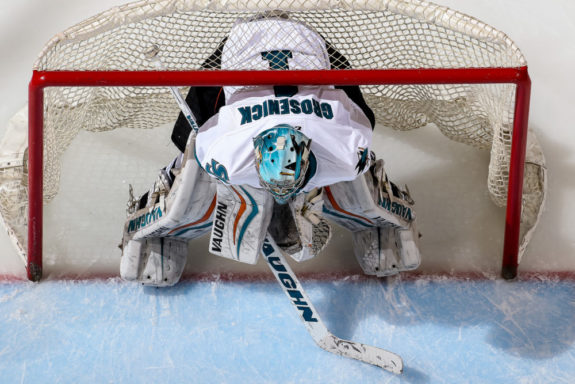 The Sharks' backup goalie, Dell, is an interesting case. Vegas may have tipped off Sharks general manager Doug Wilson about their desire for Dell, incentivizing Wilson into signing their AHL goalie, Troy Grosenick, to an extension. Grosenick had an exceptional year in the AHL (earning the award as the League's top goaltender), so it was a bit puzzling he didn't opt for free agency. Did Grosenick re-sign because he knew there was an NHL backup job about to open in San Jose?
If Vegas wants to manipulate the backup goalie market, they will pick Aaron Dell.
The Good News
The expansion draft will hit some teams harder than others. But San Jose, with its deepest roster in team history, can weather this better than most. Even if the player selected from San Jose is better than the one from most other teams, San Jose can recover almost immediately. The draft will weaken every team. Relative to other teams, the Sharks have little to fear from this draft.
Zeke's Notes
• Shortly before the expansion draft lists were put out, I gave my recommendations. What Sharks general manager Doug Wilson did was almost identical. I'd advocated signing Ryan Carpenter and protecting him. This is what Wilson did; my list of seven forwards was identical to the Sharks.
On defense, I recommended protecting Schlemko and trading Justin Braun. The choice between Braun and Schlemko was the lone close call. Braun is arguably the better player, but also the pricier player. In the end, I suspect Wilson was reluctant to break up the pairing of Braun and Marc-Edouard Vlasic, especially with Vlasic's contract up for renewal (these talks have already begun). Getting a deal done with Vlasic is a high priority . If losing Braun might negatively impact the Vlasic negotiations, Wilson is justified in playing it safe. A good discussion of this came from Erik Landi (at the 23-minute mark).
• The protection lists from around the League provided some interesting results regarding former Sharks. Among defensemen, Jason Demers was not protected but Mirco Mueller was. Goalie Antti Niemi was not protected, but his former backup, Thomas Greiss, was. Forward Jamie McGinn was not protected, but Matt Nieto was.