It's been exactly one year since the Detroit Red Wings traded Nick Leddy to the St. Louis Blues as a rental near the 2022 NHL Trade Deadline. Most Red Wings fans didn't expect this trade to make a huge difference, but quite a lot has changed since March 21, 2022. Today we're going to take a look back on the deal, what each team received, and how both teams have fared in the first year since the deal.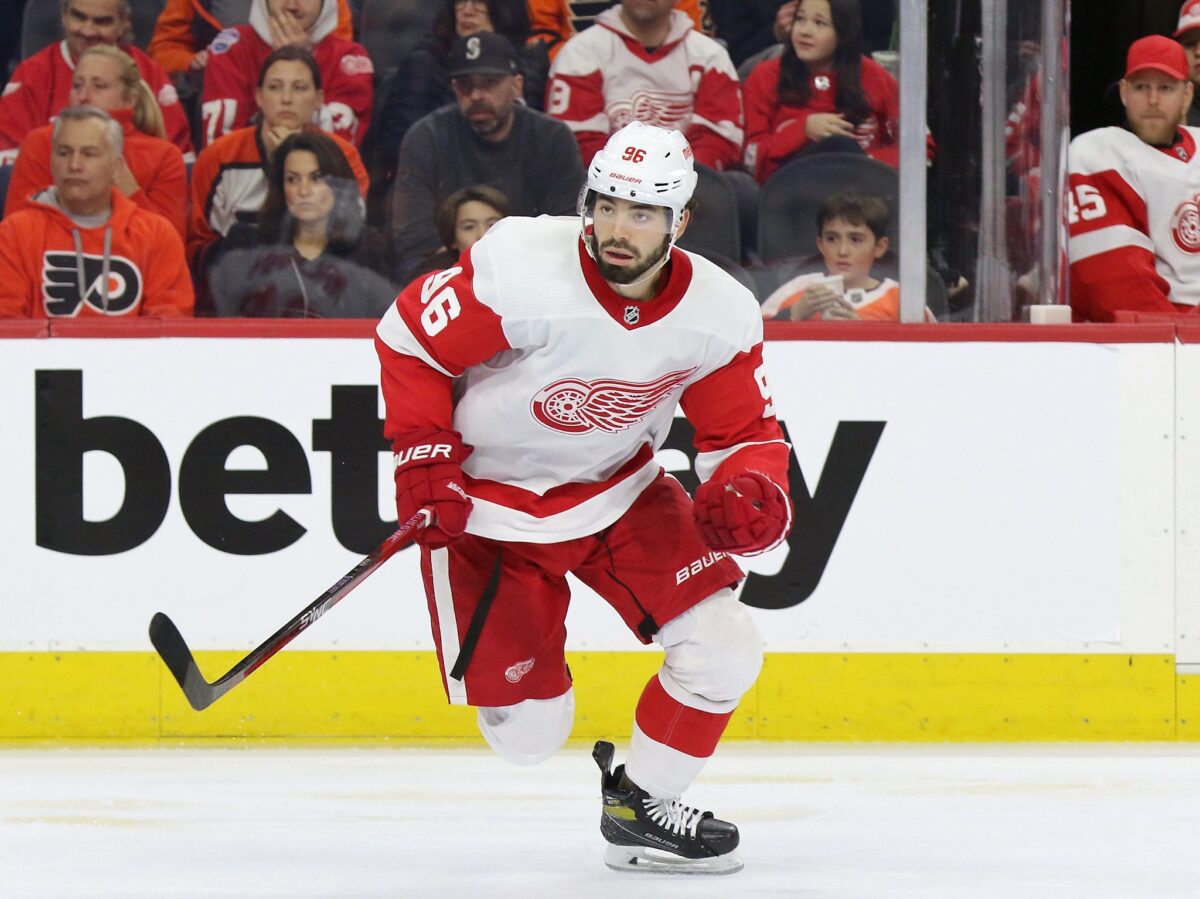 For those who don't remember, here are the details of the trade. 
St. Louis Receives: Nick Leddy, Luke Witkowski
Detroit Receives: Jake Walman, Oskar Sundqvist, 2023 2nd Round Pick
Nick Leddy had been acquired by the Red Wings in the previous offseason and never really worked out in Detroit. He was brought in to be a stabilizing, veteran force on the back end, especially with Moritz Seider breaking into the league full-time, but that never really came to pass so Steve Yzerman and co. decided it was time to move on from the defender at the trade deadline.
How Did the Trade Turn out for St. Louis?
Luke Wikowski is an AHL defender with little production, meaning he was mostly in the trade for contract/roster purposes. He had seven points in 44 AHL with the Grand Rapids Griffins before the trade, and has seven points in 44 AHL games with the Springfield Thunderbirds since the trade.
Related: Red Wings Have Identified Their Core at the Trade Deadline
---
Latest News & Highlights
---
Nick Leddy scored 16 points in 55 games with the Red Wings before the trade, and was a pending unrestricted free agent who Detroit was clearly not planning on extending. He finished the 2021-22 season with eight points in 20 games with the Blues. Leddy has 19 points in 65 games so far with St. Louis this year and is playing big minutes (3rd most at 5-on-5 on the team) with slightly below average underlying numbers. 
---
---
His Corsi For Percentage (CF%) is 46.9% and his Expected Goals Rate (xGF%) is 46.07%, neither of which look great in a vacuum (all stats via Natural Stat Trick). However, when you look at more of the context surrounding Leddy in St. Louis and the relative numbers of his teammates, he has actually been one of the more reliable defenders on the team. That CF% is second among Blues defenders who have played at least 600 minutes this season and his xGF% is first among that same group. Leddy has also been put in very tough situations during his time with St. Louis, starting the second most shifts on the team in the defensive zone (195).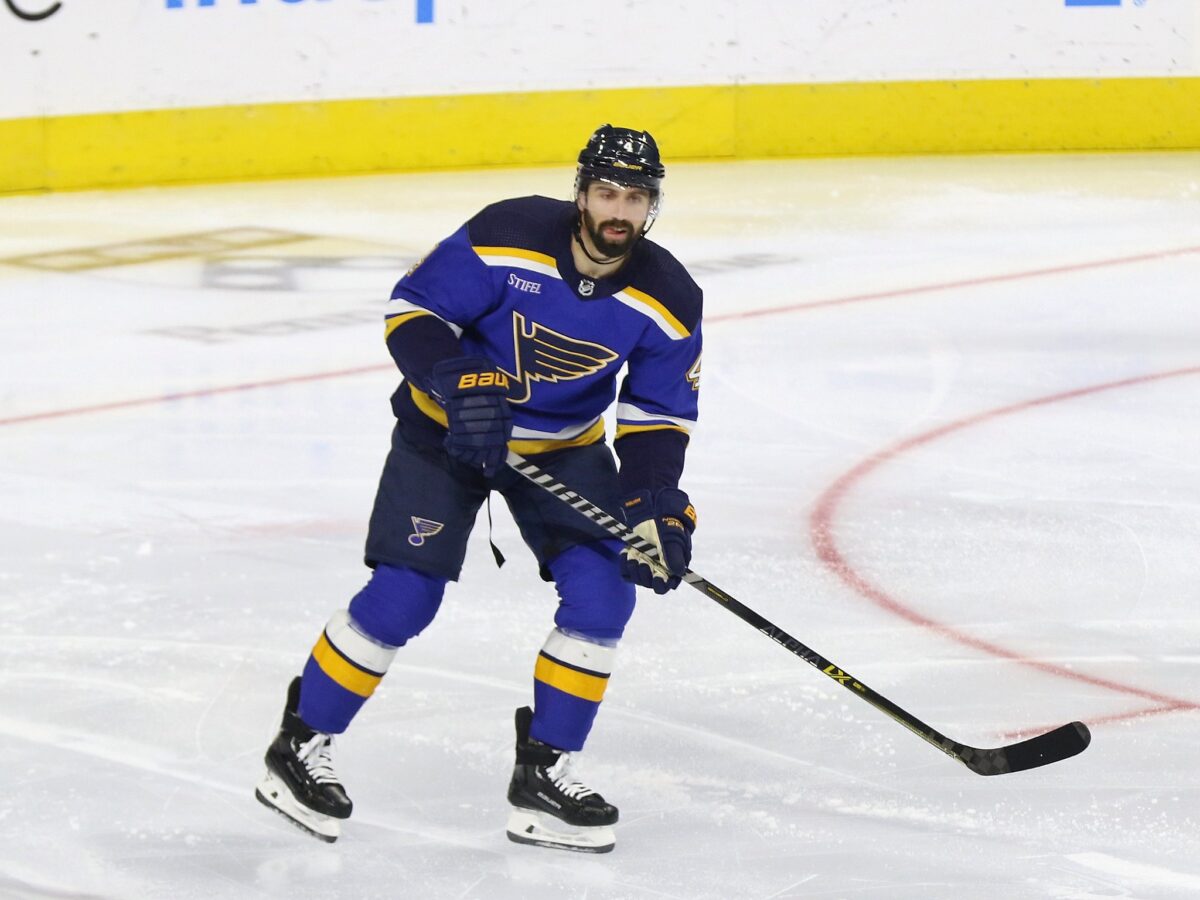 Leddy was signed to a four-year extension last July worth $4M/year, which was likely never going to happen in Detroit (although it's easy to argue that his contract isn't as bad as the one Detroit signed Ben Chiarot to). St. Louis has been . . . not good this year so even though Leddy has been one of the better defensemen on the Blues this year, the deal hasn't worked out all that well for them, all things considered. 
How Did the Trade Turn out for Detroit?
Jake Walman scored six points in 32 games with the Blues before the trade and had four more in 19 games with Detroit to end the year with 10 points in 51 games. The production wasn't particularly inspiring, but Walman looked like a competent bottom-four defender so expectations were growing a little bit throughout the offseason. After missing the first chunk of the season recovering from an injury, Walman has been nothing short of remarkable.
He has looked excellent alongside just about any defender that head coach Derek Lalonde tried him with, before finding quick chemistry with Seider. The pair have been border-line dominant in a bit over 400 minutes together.
Walman has already reached a career high in points with 12 in 49 games and has 14 games left to add to it. He leads all Red Wings defensemen in CF% (49.79%) and shots for percentage (SF% of 53.71%), and has the highest xGF% on the team (52.21%). You'd think that this means he's been playing sheltered minutes, but he actually has started a lower percentage of his shifts in the offensive zone than any Red Wings defender not named Seider.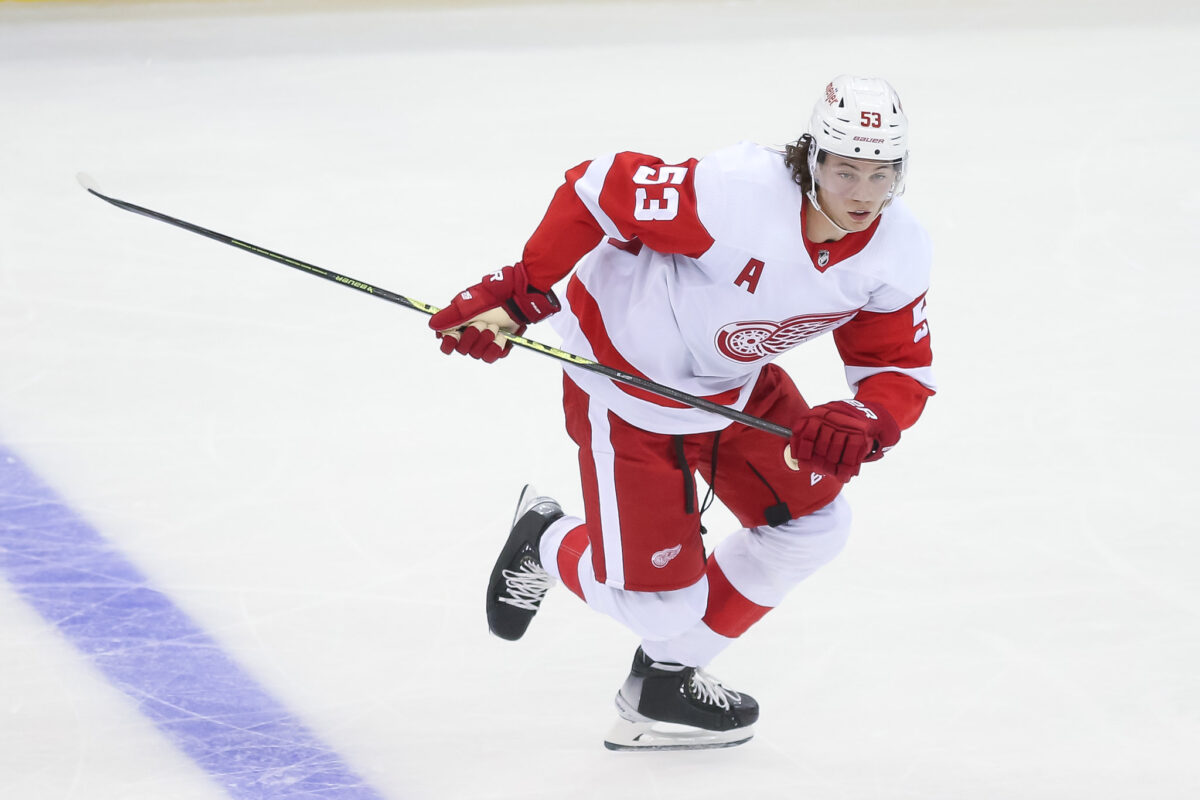 The biggest story has been Walman's chemistry with Seider which has been a bright spot this season after Seider began the year in a major slump while paired with Chiarot. After signing a one year deal last offseason, Walman was signed to a contract extension just before the trade deadline, a three-year deal worth $3.4M/year, which is a great deal for someone who can theoretically play on the top pairing alongside the team's number-one defender in Seider.
Oskar Sundqvist is a bottom-six forward who had 15 points in 41 games with the Blues before the trade and scored 29 points in 70 total games while wearing the Winged Wheel. He carved out a niche for himself on both special teams and had one of the more memorable goals of Detroit's season (as seen below). Sundqvist was flipped at the most recent trade deadline for a 2023 fourth round pick from the Minnesota Wild. 
Related: Ranking the Best Landing Spots for Connor Bedard in the 2023 Draft
The last piece of the deal that Detroit received was St. Louis' 2023 2nd round pick, which both teams likely expected to be in the 48-64 range with the Blues having serious playoff aspirations in 2022-23. However, the Blues have had a tough year and even traded away two franchise mainstays in Vladimir Tarasenko and captain Ryan O'Reilly. This pick is currently sitting at 41st overall which would likely make it the second most valuable piece of this trade behind only Walman. 
There will be plenty of exciting prospects who could be selected early in the second round, players like Oscar Fisker Mølgaard, Theo Lindstein, and Oliver Bonk are all likely to be on the draft board. However, Detroit currently holds three second rounders that should land within the top-45 to go with their two first rounders so I wouldn't be shocked if they traded one or more of these picks to make a move on draft day.
Who Won the Trade?
Obviously the trade isn't cut and dry quite yet because the second rounder hasn't been used yet and has a wide range of potential impact. It could turn into an impactful player from the early second round like William Wallinder appears to be, or it could become a less exciting player like Nicolas Meloche, or it could even be packaged in a trade for either a higher draft pick or an impactful player.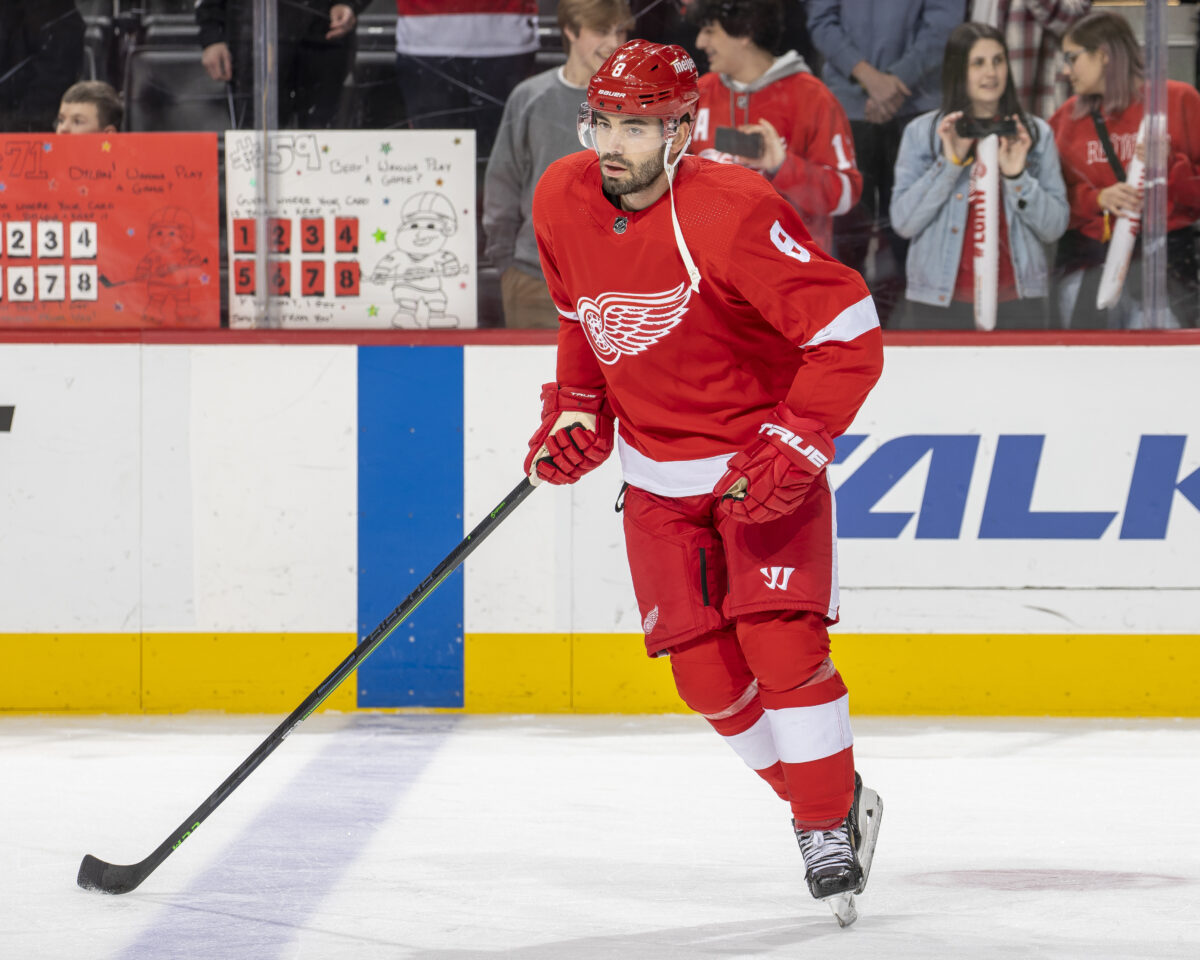 However, Walman is clearly the best piece of this trade on either side and has the potential to be an incredibly valuable player on an remarkably valuable contract for the next three years, either earning himself an extension in Detroit or being traded toward the end of that deal for a haul at the deadline or in the offseason. I tend to think that the team landing the best player in the trade is the winner, but that's not what Walman was at the time of the trade and I don't think you can really fault St. Louis for not expecting his sudden NHL breakout at age 27.
At this point in time Detroit has landed a second and fourth rounders in the 2023 Draft and the better of two defensemen who swapped hands so I think they've got the most potential as a winner in this trade. Only time will tell which team won this deal but I can't help but feel like the Red Wings are firmly in the lead at the moment.