The St. Louis Blues are getting a glimpse into what their key forwards in 2023-24 could look like. New additions Sammy Blais, Kasperi Kapanen, and Jakub Vrana are playing well. On top of those three, Jordan Kyrou and Pavel Buchnevich have been terrific as well.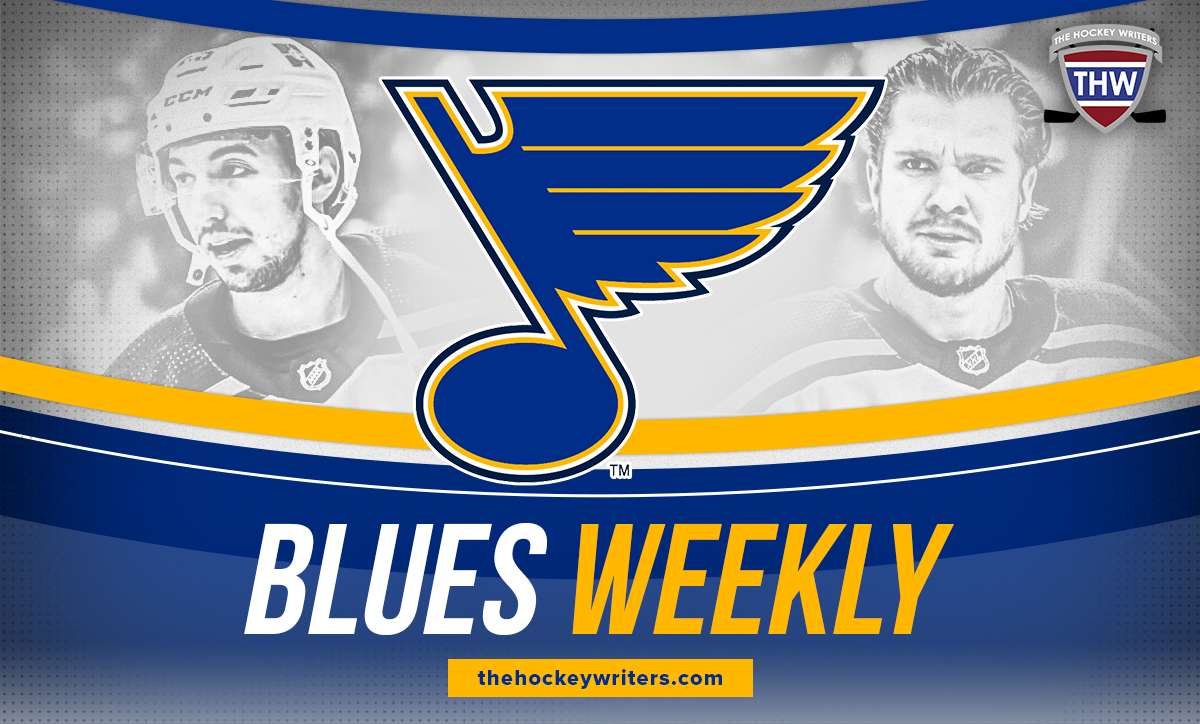 The Blues played three games last week and went 2-1-0. The first game of the week was on TNT for a national audience to see a crazy game. The Blues lost 8-5 to the Minnesota Wild and goaltender Jordan Binnington earned himself a two-game suspension after striking Wild forward Ryan Hartman in the face. While his antics have been suspect in the past, I don't have any problem with him trying to square up with Wild goaltender Marc-Andre Fleury. However, the referees wouldn't allow it.
The Blues' offense has a different feel without Ryan O'Reilly, Vladimir Tarasenko, and Ivan Barbashev. They have more speed than they've had in years. After the loss to the Wild, the Blues won their next two games. On Friday, they won 5-2 on the road over the Washington Capitals. The Blues controlled this game from the start. They took a 4-0 lead into the third period with goals from Kyrou, Kapanen, and Blais, who had two. It's been impressive to see the offensive capabilities of Vrana and Kapanen, as both of them are threats to score at any point in the game. Head coach Craig Berube has also helped to reignite Blais in his return to the Blues. He has nine points in 18 games since the Tarasenko trade.
---
---
The Blues beat the Winnipeg Jets on Sunday evening. The final score was 3-0 with Joel Hofer in net. Kapanen scored on a deflection to make it 1-0 and Nathan Walker made it 2-0 on a tap-in. The game was sealed for good after Vrana scored an empty netter. They are now 31-33-5 and 14 points below the playoff line. Regardless of that, they've become a much more fun team to watch after the trade deadline.
Hofer Gets Starts After Binnington's Suspension
In two games with the Blues this season, Hofer has made his mark. He rose up to the club this season after Binnington's suspension. He will now stay with the team for the remainder of the season, per Berube. He was always expected to be with the Blues in 2023-24, but they're now giving him more time with the big club this season. I think Thomas Greiss knew this was a possibility, but it's less than ideal for him. Hofer is just 22 years old and has four NHL games under his belt, but the signs are positive to this point.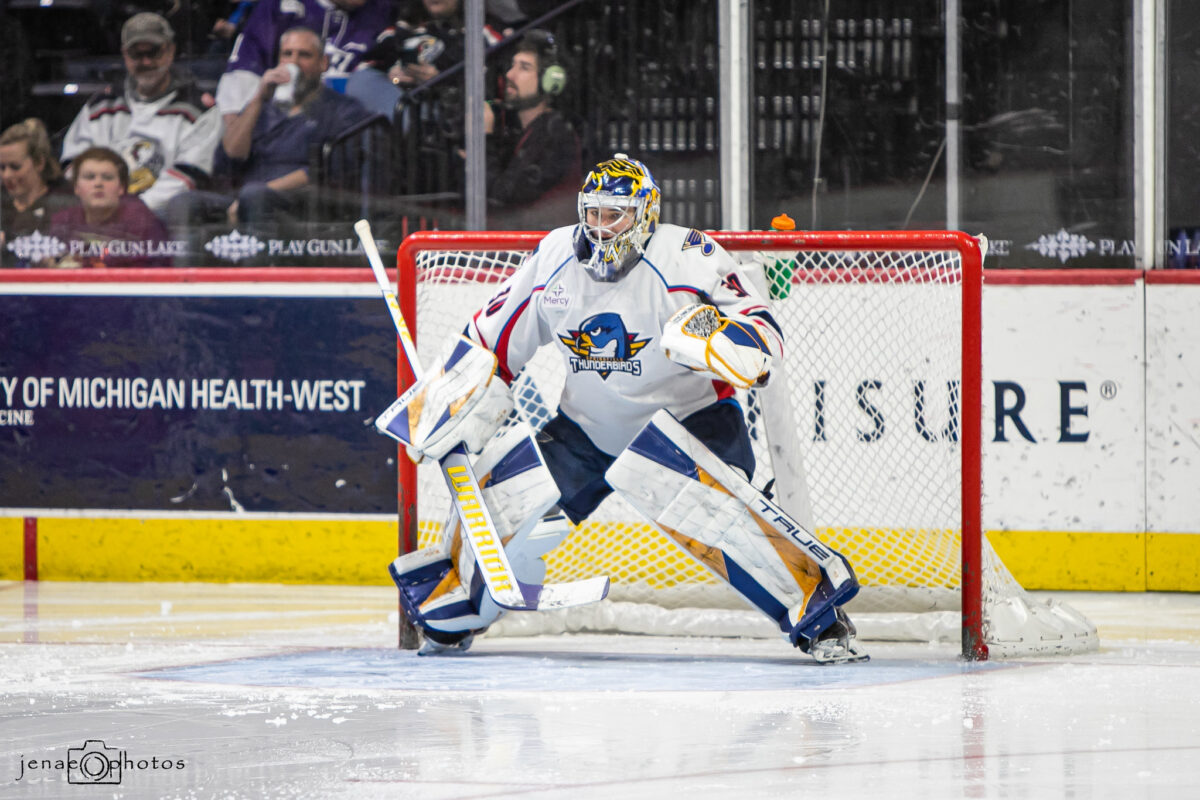 Hofer has 79 games played in the American Hockey League (AHL) over the past two seasons. He was drafted by the Blues in the fourth round of the 2018 Draft. He's certainly the best young goaltender in the pipeline right now, and it's not even close. His AHL numbers this season were terrific. He had a record of 22-14-4 and a save percentage (SV%) of .920. His growth from year to year has been impressive. In his two NHL starts this season, he's saved 65 of 67 shots and tallied two wins. He's done that behind the Blues' poor defensive unit as well. It wouldn't surprise me if he is eventually their starting goaltender for years to come.
Related: 3 Blues Players Who Won't Be Back Next Season
---
Latest News & Highlights
---
While the goaltender position is fickle, Hofer has been steadily improving for multiple seasons now. Binnington didn't truly break through until 2018-19 at the age of 25. Hofer is showing signs in spite of fewer opportunities at the age of 22. The future is bright for him.
Blues' Week Ahead
Tuesday: vs. Detroit Red Wings (30-29-9, 69 points), 7 PM
Thursday: at Detroit Red Wings, 6 PM
Saturday: at Anaheim Ducks (23-37-10, 56 points), 9:30 PM
Sunday: at Los Angeles Kings (40-20-10, 90 points), 9:30 PM
It's a four-game week for the Blues. With Binnington returning from his suspension, it will be interesting to see if Hofer gets any starts this week after his last two performances. Tuesday will mark the return of David Perron with another team in St. Louis, which is something that has happened before. The one difference with Perron returning now is the bond between him and Blues fans is stronger after the Stanley Cup win in 2019. The Blues will face some questionable defensive units this week, so it'll be nice to see their offensive attack against them. Growth for next season is the number one priority for the Blues.