After years of heartbreak, Washington Capitals forward Jay Beagle was finally able to feel happiness and relief at the team's breakdown day; he's finally a Stanley Cup champion after 10 seasons.
"Usually I stand before you miserable and barely holding it together," Beagle said. "It's all laughs and smiles, and it feels like I want to do this again, for sure."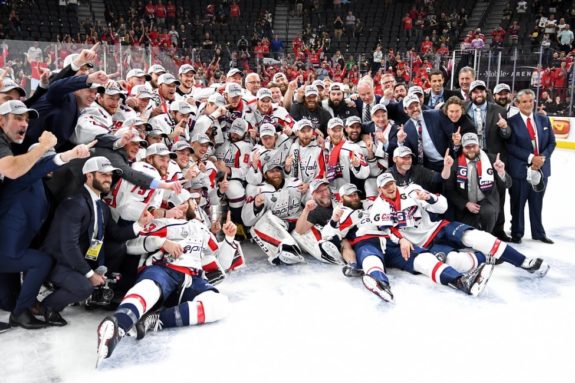 Behind Alex Ovechkin and Nicklas Backstrom, Beagle is the third longest-tenured member of the club, and he hopes that will still remain the case come fall, though he is currently set to become an unrestricted free agent for the first time in his career.
"I think obviously, you kind of have to wait and see what happens with a couple of the big guys," Beagle said at breakdown day. "This team has a lot of decisions to make and I don't want to be a burden. I'll wait for him to contact me and go from there. I'm hopeful to be back."
Beagle's Progress in DC
Beagle finished the year with seven goals and 22 points and finished fourth among all centers with a 58.5 percent face-off win percentage. He also led all Capitals forwards in shorthanded average TOI with 2:31, while recording his 100th career point in the regular season.
"I mean, it's just such a blessing to be in this league," Beagle said. "Y'know what I mean, it's just awesome to be playing, and I never take it for granted."
Though he wasn't drafted, Beagle didn't give up on his NHL dreams and let the University of Alaska, Anchorage after his sophomore year to pursue professional hockey, starting with the ECHL's Idaho Steelheads, where he captured a Kelly Cup. His performance with Idaho earned him a one-year deal from the Capitals' AHL-affiliate Hershey Bears for the 2007-08 campaign. And after that, former Capitals general manager George McPhee took a chance on the Seawolves alumnus.
"He's a guy who I owe a lot for being here," Beagle said. "He didn't have to take a chance on a guy who came in without a draft pick or anything, and he did. That's pretty special, so I always have a soft spot in my heart for him."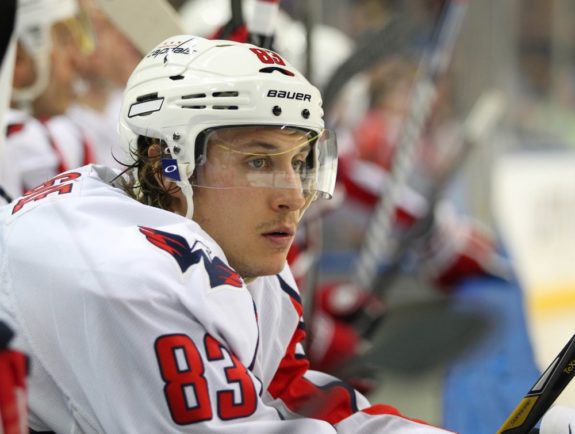 Years later, he is among Washington's top utility players, as well as a Stanley Cup champion who has been a vital part of changing the way hockey critics and fans alike perceive the fourth line.
"It's something you work for your whole life and it's a dream that you've had ever since you've been a kid, and to be able to accomplish that dream is something that you take in and want never to end," Beagle said. "I mean, really, you don't want this feeling to end. I think that'll drive me and the guys for next season too, to have that feeling again. Once you get the taste of winning, you want to get it back."
Beagle Aspires to Remain a Capital
As far as his career goes, Washington is the only locker room and city he's come to know since entering the NHL. He's been a leader in the room and a positive energy, as well as a family man who has been a part of bringing the team closer together over the years. And after capturing a championship and being a part of a season that "has been a blast," he wants to continue that experience again next year.
"This is my home," Beagle said. "I obviously want to come back. You win a Cup here, you want to come back and enjoy that with next season, too. It's something that's really special and leaving here for summer on good terms, it's the best feeling. I want to come back. I'll leave it up to [general manager Brian MacLellan], he's the boss of that and we'll wait and see and hear from him."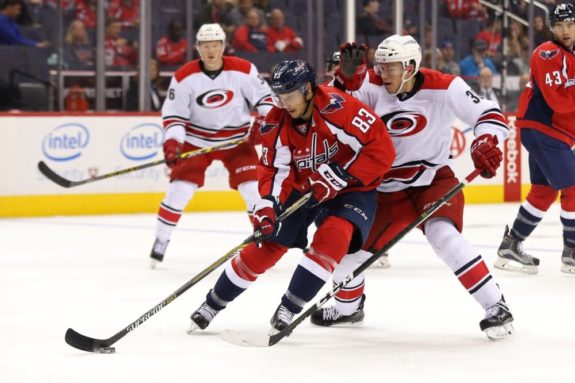 While he's unsure of what will come of his future with the team, he said he is willing to wait until after July 1, as he doesn't want to "burden" MacLellan, who has a long list of free agents to address, including Beagle, as well as John Carlson, Michal Kempny, Devante Smith-Pelly and more. Either way, no matter how different the team looks next season, he wants himself and the group to be remembered as victorious.
"It's something that you work your whole life for, to be a champion at the highest level, and we've done that," Beagle said. "We accomplished that; it's an incredible feeling. And obviously, you want to be remembered as a champion this year, because you were."
Sammi Silber covers the Capitals beat for The Hockey Writers and is an NHL contributor with Sporting News. She has also contributed to USA TODAY College, Huffington Post, FanSided and the Nation Network. Silber has written four books and recently worked on graphics for the film, The California Golden Seals Movie.