Though the energy and excitement seeped through Capital One Arena Tuesday, the Washington Capitals couldn't quite match the Tampa Bay Lightning in Game 3, who came in with a must-win mentality.
"We knew they were going to come," winger Brett Connolly said. "They're a good team. We knew it wasn't going to be easy."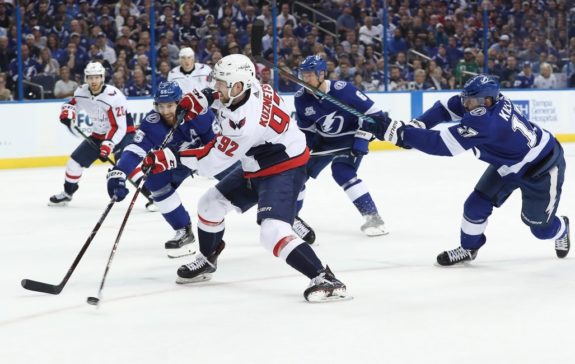 The Capitals fell 4-2 in Game 3, finding themselves in a 3-0 hole early in the second. They were not able to capitalize on too many of their chances and the comeback effort came too little too late, with Connolly netting the lone goal for Washington. However, despite the loss, the Capitals aren't going to stay hung up on the loss and will look to come back strong in Game 4 Thursday.
"We didn't execute. It's okay," captain Alex Ovechkin said of the defeat. "We lose and everybody move forward.
Capitals Recognize Game 3 Shortcomings
Washington found themselves trailing by three goals early in the game, and couldn't seem to muster up much offense. Their power play was unable to score, even at critical times, and too much patience and focus on plays led to the Capitals able to only strike once.
"I think we can take a few things we did on the road and put into our game," goaltender Braden Holtby said. "Just simpler play, just kind of more gritty style."
While the Capitals could only come out with one goal, Tampa Bay was able to capitalize on plenty of their chances, thanks to multiple power-play opportunities and a standout performance from their top players in Nikita Kucherov and Steven Stamkos. And in the end, the Capitals weren't able to match their place, and ultimately found themselves outplayed and unable to match up to the Lightning's speed and vigor.
"We played some good hockey, played some not-so-good hockey," Connolly said. "I don't think we were as good as we were in Tampa. They're a good team, so you can't take half the game off."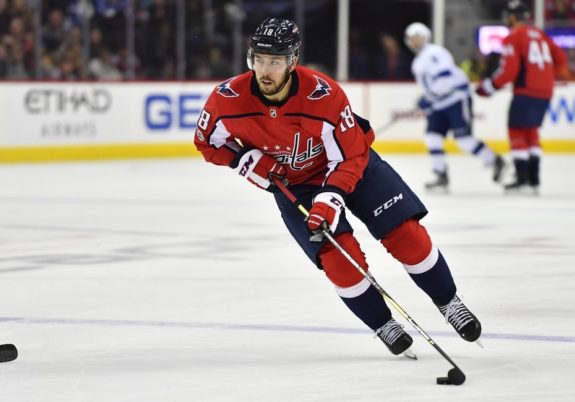 The momentum also seemed to shift after Anton Stralman delivered a dangerous hit to the head of Tom Wilson, sending him down to the ice and to the dressing room for a bit. The 24-year-old, who holds somewhat of a notorious reputation for big hits and controversial checks, was unhappy with the play and said it potentially took some energy out of the game.
"When someone gets run from behind, the next couple shifts you're going to be more tentative," Wilson said. "There's going to be emotion. There's going to be heavy hits in games. We need to control our emotions and make sure we're the better team for the majority of the 60."
Capitals Not Shaken by Loss
Despite the defeat, Washington is not fazed too much, and Game 3 will be completely out of their head the moment the puck drops for Game 4. But even though they still lead the series 2-1, they know next game is a big one, as the momentum can shift significantly in either team's favor.
"We're a good bounce back team," Wilson said. "The next game's huge, and we're not going to think about this one too much. We're going to make some adjustments, watch some film and we'll be ready to go. We got to be the hungrier team."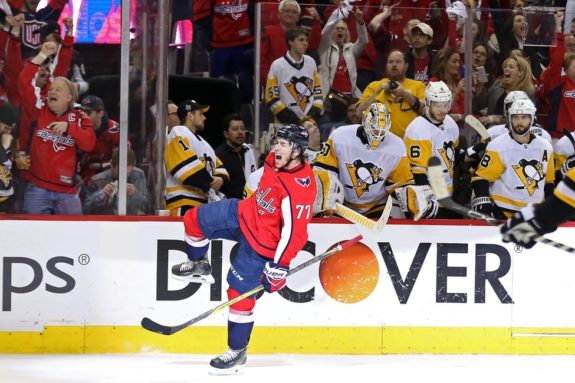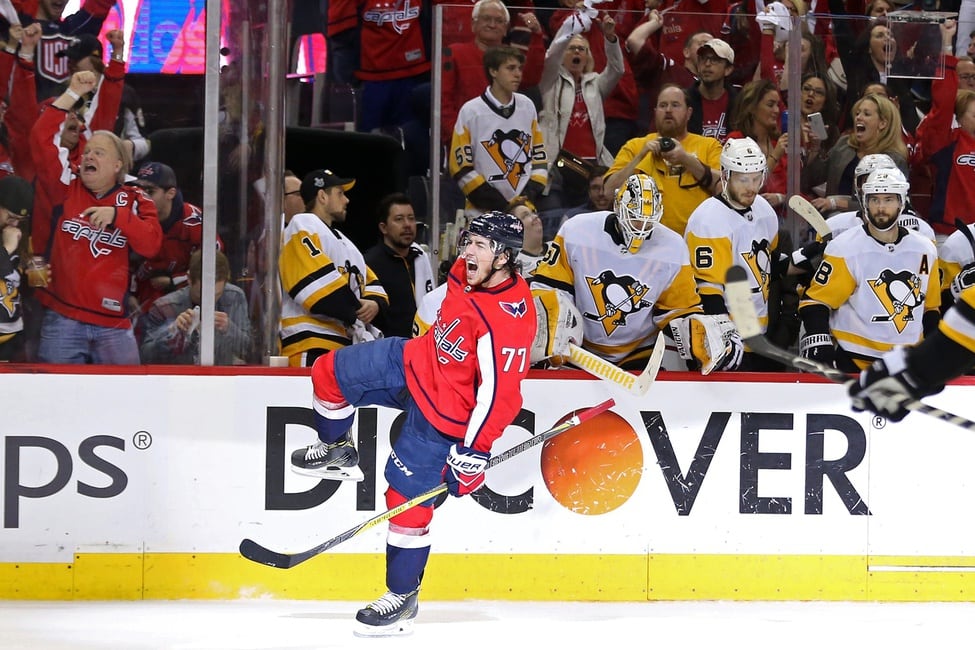 Ovechkin agreed, noting how the special teams need to improve and how the team needs to make adjustments in certain areas. But ultiamtely, he knows everyone will come back stronger.
"We believe in each other. We know exactly what we have to do," Ovechkin said. "Nobody said it was going to be easy. We just have to play more desperate and play more smarter."
Ultimately, Holtby noted that Game 3 doesn't matter moving forward, and that the Capitals are ready to regroup, evaluate their mistakes and not falter in the face of a loss.
"We still have our confidence, we were just a little bit off… we know we're going to come back stronger," Holtby said, adding, "At this point in the year, every game we win that means we get to play another game. That's the way we're looking at it. We're having fun, next game's just another one where we have a chance to win a hockey game and keep building toward something special."
Sammi Silber covers the Capitals beat for The Hockey Writers and is an NHL contributor with Sporting News. She has also contributed to USA TODAY College, Huffington Post, FanSided and the Nation Network. Silber has written four books and recently worked on graphics for the film, The California Golden Seals Movie.