The Colorado Avalanche continued a busy off-season by signing forward David Jones to a 4-year, $16 million contract. They also resigned defenseman Matt Hunwick with a 2-year, $3.2 million deal. For the Avs, these deals may seem surprising to some, as most trade rumors this season involving the franchise usually started with Jones and Hunwick.  Jones, especially, seemed almost guaranteed out of Denver this off-season, to make room for a potential free agent. With a healthy Matt Duchene, however, look for both forwards to increase their offensive numbers next season together, although Jones' health is also a concern.
Hunwick, however, played in 33 games for Colorado this season. He only managed 6 points (3g/3a) and a minus 3 rating, but did have some success with linemates Stefan Elliot and Tyson Barrie, when paired together. Both defenseman should  threaten for permanent roster spots soon, which should help him be more consistent. His speed also will play a role in Colorado's young offense, which features the likes of Duchene and rookie of the year candidate Gabriel Landeskog.
There are only two remaining unrestricted free agents left on Colorado's roster. Forward Jay McClement and defenseman Shane O'Brien. Both remained very solid contributors to Avalanche last season, but may end up being let go in favor of a Tyson Barrie or an upgrade in free agency.
The question becomes, however: With Colorado re-signing what many thought would be two open roster spots, what does that leave them with in terms of the ability to sign free agents? The Avalanche already have a roster full of talented, young forwards and defense. Once all the important pieces (Duchene, O'Reilly, Johnson, etc..) sign, there may be very little room for outside help. Obviously, if a player such as Alexander Semin decides to take his talents a mile high, than changes must be made. Other than that, it is probably unlikely that the Avalanche will make any larger moves. That being said, with this much cap space, perhaps a surprise is in store for fans. There are a few players out there that could thrive in the current Colorado system.
Here are a couple of top choices for the Avs to consider (outside of Parise,Semin, and Suter):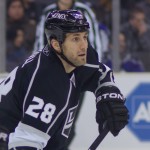 Jarret Stoll – Los Angeles Kings
Considering how deep Colorado already is at center with Duchene,O'Reilly, and Stastny, Stoll could thrive in Denver. Although he did not put up many points, Stoll was a key factor in LA's playoff run this season.
Brad Boyes – Buffalo Sabres
Boyes represents Ryan O'Reilly at the right-wing position. His ability to play exceptional defensive-forward, combined with offensive ability (although his output drastically decreased last season) makes him a perfect candidate for coach Sacco.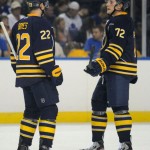 The Avalanche now turn their attention to keeping an important list of restricted free agents. Just to name a few, Colorado must resign: Matt Duchene, Ryan O'Reilly, Peter Mueller, and Erik Johnson. Obviously, the organization would like to retain those big names, so it seems the off-season in Denver is just beginning.