The National Football League can't catch a break. From Ray Rice, to Adrain Peterson, to a slew of arrests over the past few years, the league has seen better days. To add salt to the wound, on Sunday the Drug Enforcement Agency opened a surprise investigation on three NFL teams. With how physical the game of football is, there is no question pain killers are used to ease the physical (and sometimes emotional) pain the players endure on a weekly basis. There is a strong possibility that some of these prescription pills weren't be regulated by team doctors and physicians.
While not as popular a sport, hockey is easily one of the most vicious. Players fight tooth and nail for 82 game seasons (more if their team makes it to the playoffs) and play through incredible pain. You can find many instances where players have been playing with broken hands, shoulders, noses, and legs. Yet, they still show up to practice every day and give it their all during games.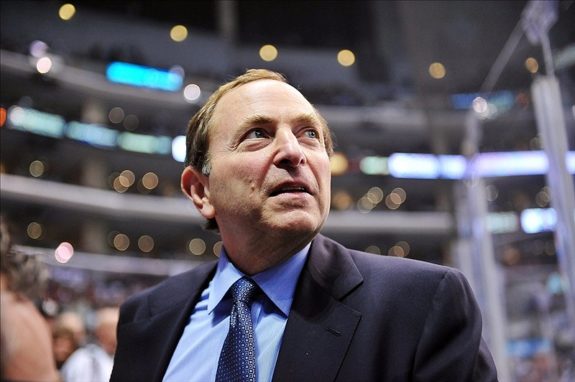 I do not sit in the locker rooms before, during, or after games. I don't know what goes on behind closed doors. However, I can't help but think that prescription pain killers and antidepressants are used in abundance by some NHLers.
The first time I remember anything relating to substance abuse in the NHL was when Claude Lapointe, a member of the Philadelphia Flyers in 2004, was placed in the second stage of the NHL's substance program and needed an evaluation from doctors before he could play again. It was later revealed Lapointe was suffering from severe depression. As a teenager, I didn't know much about depression or drug dependency for that matter, but of late it's been rearing it's ugly head around the NHL more frequently.
Recently, the NHL was hit hard by the deaths of three former players – Wade Belak, Rick Rypien, and Derek Boogaard. Belak and Rypien took their own lives due to their bouts with depression, while Boogaard succumbed to an overdose of alcohol and oxycodone. All had a history of using prescription drugs to battle depression and physical pain. Soon after Rypien's and Boogaard's deaths, commissioner Gary Bettman said that he would look into the NHL's substance abuse policy to see what more could be done.
But prescription drugs are not the only demons players have to battle.
We've heard about Theo Fleury, Darren McCarty, Todd Fedoruk, and most recently Jordin Tootoo. All of these players couldn't turn to teammates, coaches, friends, or family to get them through the tough times, but resorted to drugs and alcohol to mask their pain. All of these players found help and now lead healthy, sober lives.
So what does the DEA's investigation into the NFL have anything with the NHL?
I'm not here to sugar coat things. While I don't know specifics as to which players are taking them, there has to be enough guys in the NHL who have become dependent on prescription drugs or otherwise. From a logical standpoint, you simply can't have guys playing such a rough sport and think things are hunky dory before, during, and after games. The drug problems may not be nearly as rampant as in the NFL, but it can't be too far off.
I realize this is pure speculation, but for arguments sake, say the DEA comes a knockin' on the NHL's door tomorrow. I'm wouldn't be the least bit shocked if they find some things that have been brushed under the rug…
…and Gary Bettman will have a lot of explaining to do.