Roger Goodell is the least popular man in the sporting world right now. The details of the Ray Rice scandal are unnecessary at this point, but the backlash will be felt for a very long time. Domestic abuse is a terrible crime that deserves nothing but swift justice. While truly terrible and possibly damaging to the league itself, this scandal has an important lesson to teach not only the NHL, but sports as a whole.
Is Roger Goodell a Liar?
At the time of writing, Roger Goodell is currently caught in what seems to be a lie. After the release of a new video to the public of Ray Rice striking his now-wife in an elevator, immediately knocking her out, Goodell was quick to claim that this was the first time he had seen the video. But, not 24 hours after that, the Associated Press reported, with a voicemail as proof, that the inside-the-elevator tape had been sent to NFL officials. Yikes, things look bad.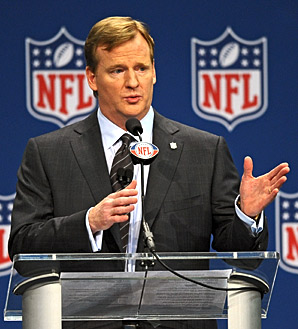 The media is quick to jump onto the witch hunt for Roger Goodell's job. And to be honest, I don't blame them. Some may have personal history with domestic abuse while others may simply be looking to pump up their pages. This is a problem, period. Not just a problem in the sporting world, but a problem in general.
Not only does it seem that Roger Goodell has lied to the public. It would appear he has been caught in his lie. At first, he tried to give Ray Rice a slap on the wrist. Then, he threw him under the bus when more evidence came out. And now, he is fighting accusations that he only changed his mind as public outrage has mounted against him.
The Real Lesson to Be Learned
Call for his resignation all you want. We may never know what truly happened. We do know, however, that it was handled without tact and lackadaisically. Here's what those in the education industry call a "teachable moment."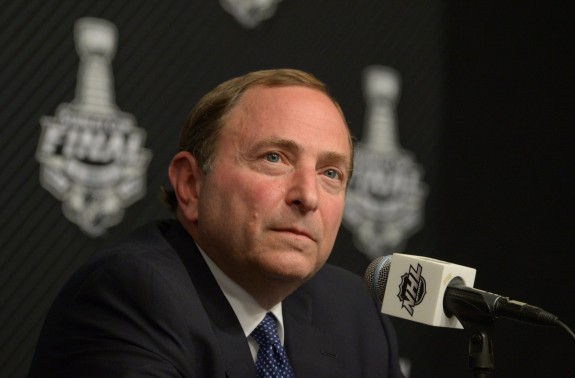 Commissioners are meant to protect the integrity of the game. They should keep their players safe and enforce the rules of the game justly. But commissioners like Roger Goodell and Gary Bettman of the NHL should also enforce the integrity of their players.
The NHL should take a stand on this issue right away. Just as the NHL became a leader for LGBT rights in sports, Gary Bettman should be a leader in promoting respect and virtue among his players. Where Roger Goodell failed in his handling of the Ray Rice crisis, Bettman can be proactive.
The NHL and NHLPA must make players' lives outside of the game an important part of every season's orientation. Rookies get a rundown of how to be athletes and handle their new celebrity status already in the NHL, but this needs to be vastly expanded. Make it a requirement for every single player, rookie or not. Lay down the law immediately and create a zero tolerance policy for violence.
Gary Bettman, Pioneer Commissioner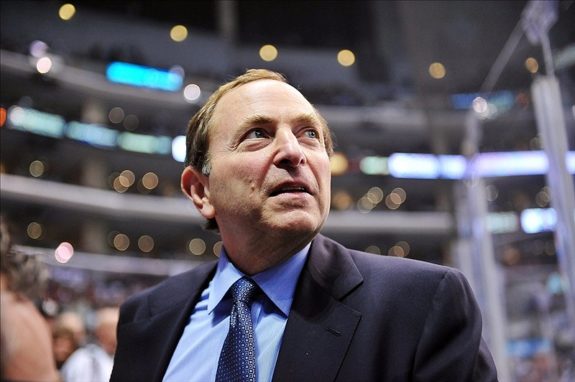 Roger Goodell, whether or not he saw the video in April, made a fatal error. Here are two scenarios.
He saw the video, gave Rice a two game suspension, made domestic abuse a six game suspension, and then changed his mind once the world set the media dogs on him
He didn't see the video, gave a two game suspension, made domestic abuse a six game suspension, and then changed his mind once he saw a new video which only confirmed speculation from the first video.
Gary Bettman should be looking at this and noticing that there is no positive outcome from this debacle. The time to suspend Ray Rice for the season (at least) was back when this video first came to him. The time to take a stand on violence was not after the public rioted over a tw0-game suspension. For Gary Bettman, the time is now.