I'm not the least bit surprised by the Portland Winterhawks and Swift Current Broncos.
If there were going to be first-round upsets in the WHL playoffs, they were going to be my picks.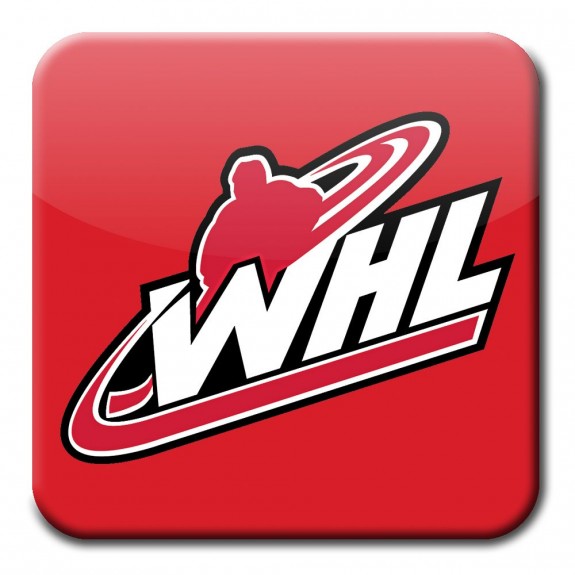 Granted, my predictions had them both losing in seven games — in picking all the favourites to prevail — but I liked Portland's chances of knocking off Prince George if it could split the first two games on the road (which happened) and I called that Swift Current-Moose Jaw series a coin flip before it began.
I went 6-for-8 in the first round, getting two of the sweeps right in Regina and Medicine Hat. Overall, it was a strong showing for me:
First Round
Prince George in 7 — Portland won in 6
Kelowna in 7 — Kelowna won in 6
Everett in 5 — Everett won in 6
Seattle in 5 — Seattle won in 4
Regina in 4 — Regina won in 4
Moose Jaw in 7 — Swift Current won in 7
Medicine Hat in 4 — Medicine Hat won in 4
Lethbridge in 5 — Lethbridge won in 7
I underestimated Red Deer and, to a lesser degree, Victoria. The rest of the series played out pretty much as anticipated.
WHL Playoff Predictions: First Round Favours Higher Seeds – https://t.co/gbgJwhGBAl #hockey #THW pic.twitter.com/tqkOxYMYIk

— The Hockey Writers (@TheHockeyWriter) March 22, 2017
The puck dropped on the second round last night, with the other three series getting started tonight.
Here's how I see things shaking down in the division finals:
Western Conference
B.C. Division
Kelowna Rockets (BC2) vs. Portland Winterhawks (WC1)
SEASON SERIES: 3-1-0-0 for Kelowna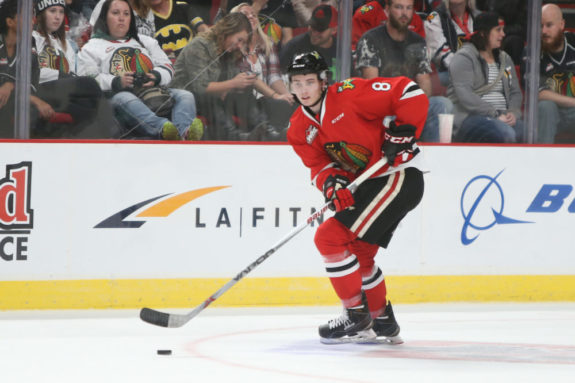 KEY PLAYERS: This should be an intriguing matchup between potential first-round picks — Cal Foote and Kole Lind for Kelowna, Cody Glass and Henri Jokiharju for Portland. Scouts will certainly be watching all four closely, and their impact on this series will go a long way in determining their draft position.
Glass returned from injury, possibly playing through pain in the first round, to lead Portland with six points in as many games. Lind was limited to one goal and two points in getting demoted to Kelowna's third line for the playoffs. He's still on the top power-play unit but didn't produce much offensively against Kamloops and will need to be better against Portland.
http://gty.im/617676936
Foote was solid as per usual — contributing four points and outperforming his minus-3 rating — while Jokiharju struggled against Prince George in posting a minus-5 rating, second-worst on the Winterhawks, with only one assist. Both defencemen have room for improvement in the second round.
ANALYSIS: Kelowna has more firepower up front but probably won't want to run-and-gun with Portland. If the Rockets stick to their system and win the special-teams battle, the Winterhawks won't stand a chance. Kelowna has the edge at every position and I can't see any way Portland wins this series.
PREDICTION: Kelowna in 5
---
U.S. Division
Everett Silvertips (US1) vs. Seattle Thunderbirds (US2)
SEASON SERIES: 6-4-0-0 for Seattle (4-4-1-1 for Everett)
KEY PLAYERS: Seattle got through the first round without its best player, Mathew Barzal (mumps), and starting goaltender, Rylan Toth (undisclosed), while also losing its leading scorer, Ryan Gropp, to injury. Keegan Kolesar, the third member of the T-Birds' stacked top line, really stepped up in the absence of Barzal and Gropp, finishing with 11 points in just four games. It's unknown whether any of them will be back for tonight's opener, but rookie Carl Stankowski proved more than capable between the pipes too.
Keegan Kolesar elevates his game as @seattletbirds prepare for Everett https://t.co/0mQpfw12lY #WHLPlayoffs #EVTvSEA

— Andy Eide (@AndyEide) April 5, 2017
Everett's go-to scorer Patrick Bajkov led the way with five goals and 10 points against Victoria. Dominic Zwerger served as his set-up man, with eight assists and 10 points too. That dynamic duo will try to keep clicking against Seattle, while Carter Hart will have to keep kicking in goal and outplay whoever ends up being his counterpart.
ANALYSIS: The Thunderbirds are the defending Western Conference champions and they will be tough to stop if Seattle gets healthy at any point in this series. Seattle's injuries and illnesses are the X-factor here. Everett is a significant step up in competition from Tri-City, so the T-Birds will need all hands on deck — preferably sooner than later.
PREDICTION: Seattle in 6 if Barzal is back, Everett in 7 if Barzal is still a no go
---
Eastern Conference
East Division
Regina Pats (E1) vs. Swift Current Broncos (E3)
SEASON SERIES: 7-0-1-0 for Regina
KEY PLAYERS: Sam Steel lit it up in the first round, just like he did throughout the regular season. With 10 points in five games, including a hat trick, Steel was unstoppable against Calgary. That challenge now falls to Jordan Papirny, the former Brandon goalie who keyed Swift Current's win over Moose Jaw. The Warriors had their share of scorers too, but Papirny is going to be peppered even more by Steel and company. Swift Current's Tyler Steenbergen, with six goals in the first round, will need to return fire and burn Tyler Brown for the Broncos to have any hope.
Sam Steel and Adam Brooks provide quite a one-two punch for the Regina Pats. https://t.co/EsnhqwOvTC

— Regina Leader-Post (@leaderpost) March 27, 2017
ANALYSIS: Looking at that season series and looking at Regina's roster, it just doesn't look good for Swift Current. Papirny might steal a game — maybe even the first one — but the Pats are way too potent.
PREDICTION: Regina in 5
EDITOR'S NOTE: I swear I had this piece written and just didn't have time to publish it before Papirny stole Game 1 with a 53-save, first-star performance in a 2-1 overtime victory for Swift Current. Therefore, I stand by my prediction.
---
Central Division
Medicine Hat Tigers (C1) vs. Lethbridge Hurricanes (C2)
SEASON SERIES: 4-3-0-0 for Medicine Hat
KEY PLAYERS: I like a couple of undersized defenders here in Medicine Hat's David Quenneville and Lethbridge's Brennan Menell. They were offensive catalysts in the opening round, with Quenneville racking up a team-leading nine points and Menell recording eight — both with three goals.
David Quenneville w/ 2 goals in the Tigers' 3-2 win over Brandon. That's 3 goals, 6 assists in 4 games for Quenneville. MH sweeps BDN #Isles

— NHL Watcher (@NHL_Watcher) March 30, 2017
.@brennanmenell with the 5-on-3 point shot gives @WHLHurricanes a 1-0 lead! #LETvsRD #WHLPlayoffs pic.twitter.com/Kv33qItBbq

— The WHL (@TheWHL) April 5, 2017
I've long been a fan of both players and actually had the Edmonton Oilers picking them in my mock draft last year, Quenneville in the third round (84th overall) and Menell in the fifth (149th). In reality, Quenneville somehow fell to the seventh round (200th to the Islanders) and Menell went undrafted. They are proving me right this season and should be fun to watch going head-to-head in the second round.
ANALYSIS: Lethbridge had a hard time with Red Deer, rallying from a 3-1 series deficit to advance, but the Hurricanes came on strong in winning the final three games — including a convincing 6-2 blowout in the clincher. Medicine Hat mercilessly pounded Brandon (without Nolan Patrick), and the Tigers will look to pick up where they left off against Lethbridge in sweeping their season-ending home-and-home 5-1 and 8-7. The Hurricanes won't be pushovers and this should be the highest-scoring series of the second round, but when push comes to shove, I still like the Tigers.
PREDICTION: Medicine Hat in 7