The Regina Pats are hosting the Memorial Cup in 2018. That will make them the team to beat this season.
It also means the Western Hockey League will get two representatives in major junior's national championship tournament, and there will be quite the battle for that second berth.
There is going to be plenty of parity in each of the four divisions, especially among the playoff-bound teams. Fans will be in for a real treat when the postseason rolls around, but the regular season should be as intriguing and entertaining as any campaign in recent memory.
Reason being, the rookies. That 2016 bantam draft was stacked at the time and those prospects have continued to develop into special players, with almost every team snagging a stud in the first round. Sure, they are only now 16 year olds, but these kids are going to take the league by storm, with many making an immediate impact.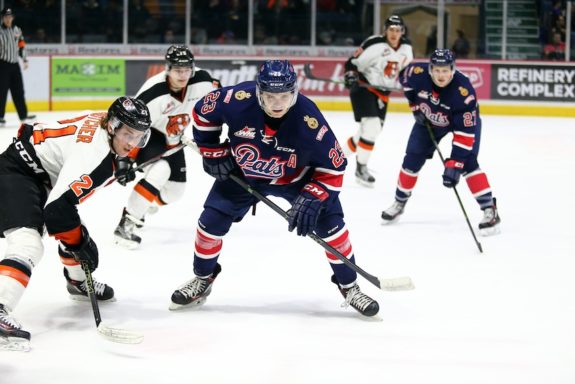 Not to take anything away from the Pats — celebrating their 100th anniversary and all — but this season may be remembered as the year of the rookies.
That bumper crop, which also includes some exciting imports debuting this season, should take the spotlight off a relatively shallow NHL draft class coming out of the WHL for 2018. It's not a strong draft year for Canada in general — the OHL is rather weak as well, though the QMJHL should see a little resurgence — but the future is very bright for the newest batch of WHL prospects.
They will be on display this weekend when all 22 teams open the regular season with a combined 20 games between Friday and Sunday.
That means it's time to make my annual standings predictions, which has me thinking it could also be the year of the underdog. Four of the non-playoff teams from last season — Spokane and Vancouver in the West, Saskatoon and Kootenay in the East — could be sleepers, with the potential to make some serious noise this season. On the other hand, two of the 2017 division winners and the reigning league champion could be trending down, with the possibility of missing the playoffs.
Enough with the spoilers, here's how I see this season shaking out.
Western Conference
U.S. Division
1) Tri-City Americans
2) Portland Winterhawks
3) Spokane Chiefs
4) Everett Silvertips
5) Seattle Thunderbirds
B.C. Division
1) Victoria Royals
2) Kelowna Rockets
3) Vancouver Giants
4) Kamloops Blazers
5) Prince George Cougars
Eastern Conference
East Division
1) Regina Pats
2) Moose Jaw Warriors
3) Swift Current Broncos
4) Saskatoon Blades
5) Brandon Wheat Kings
6) Prince Albert Raiders
Central Division
1) Medicine Hat Tigers
2) Lethbridge Hurricanes
3) Kootenay Ice
4) Red Deer Rebels
5) Calgary Hitmen
6) Edmonton Oil Kings
Playoff Picture
Western Conference
First Round
US1) Tri-City vs. WC2) Kamloops
BC1) Victoria vs. WC1) Everett
US2) Portland vs. US3) Spokane
BC2) Kelowna vs. BC3) Vancouver
Second Round
US1) Tri-City vs. US2) Portland
BC2) Kelowna vs. WC1) Everett
Third Round
US2) Portland vs. BC2) Kelowna
Western Conference Champion — Portland
Eastern Conference
First Round
E1) Regina vs. WC2) Saskatoon
C1) Medicine Hat vs. WC1) Red Deer
E2) Moose Jaw vs. E3) Swift Current
C2) Lethbridge vs. C3) Kootenay
Second Round
E1) Regina vs. E2) Moose Jaw
C1) Medicine Hat vs. C3) Kootenay
Third Round
E1) Regina vs. C1) Medicine Hat
Eastern Conference Champion — Regina
Ed Chynoweth Cup
Fourth Round
E1) Regina vs. US2) Portland
WHL Champion — Regina, in a seven-game thriller
Western Conference Breakdown
U.S. Division
1) Tri-City Americans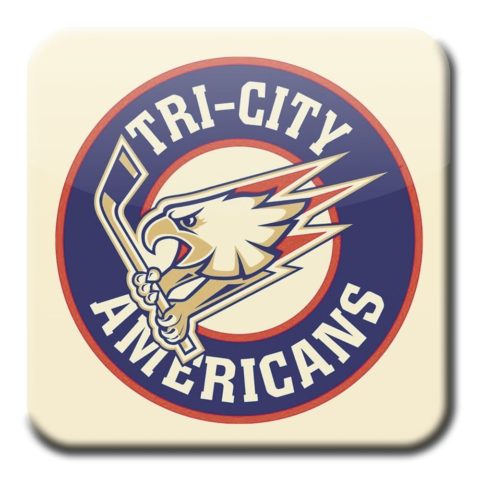 ANALYSIS: This is the perfect collection of talent for Mike Williamson and expect him to get the most out of all that firepower, with the Americans winning the Scotty Munro Memorial Trophy for topping the regular season's overall standings. Yes, ahead of the Pats.
Up front, Tri-City has arguably the league's deepest group with the likes of top-10 NHL draft pick Michael Rasmussen, fellow drafted prospects Morgan Geekie and Kyle Olson, over-ager Jordan Topping, preseason scoring leaders Nolan Yaremko and Parker AuCoin, draft-eligible Carson Focht and one of the many prized rookies in Sasha Mutala.
On defence, top-20 NHL draft pick Juuso Valimaki will anchor the blue line, along with surprisingly undrafted Dylan Coghlan, who recently signed with the expansion Vegas Golden Knights. Dakota Krebs, also undrafted, should take a step forward and become a solid top-four option, with some decent youth behind those three.
Patrick Dea, an over-ager, is looking like Tri-City's starter in goal, following the shocking retirement of Evan Sarthou. Dea struggled last season with an .882 save percentage over 55 appearances with Edmonton, but fortunately Bob Tory has built a team capable of outscoring the opposition on most nights.
2) Portland Winterhawks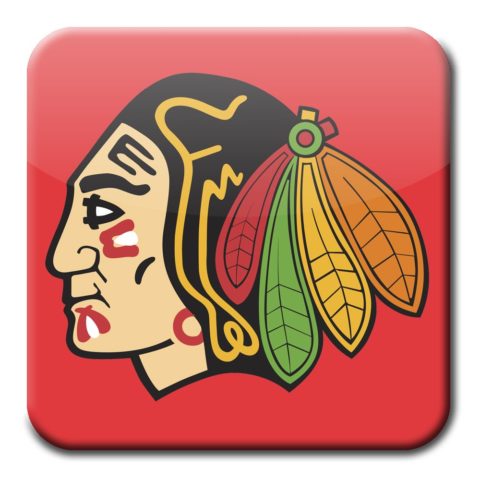 ANALYSIS: The high-flying Winterhawks are back to being title contenders and should resemble Mike Johnston's teams from the past, both in terms of skill and systems. Portland will have a quick-strike offence and won't be afraid to run-and-gun this season. The same can be said for Tri-City and Spokane, which makes this U.S. Division the one to watch. The head-to-head games between those three teams should definitely be worth the price of admission.
The Winterhawks are almost as loaded up front as the Americans, led by another top-10 NHL draft pick in Cody Glass and fellow first-rounder Kieffer Bellows, who is new to the fold after defecting from college, plus two more drafted prospects in Skyler McKenzie and Joachim Blichfeld, a Danish import. With Portland planning to attack in waves again, look for some new names to emerge as offensive contributors — such as Ryan Hughes, Jake Gricius, Ilijah Colina and Brad Ginnell. That secondary scoring will be especially key come playoffs.
Defensively, Finnish import Henri Jokiharju is healthy to start the season, overcoming an injury scare from the world-junior exhibition tournament this summer, so expect him to be a catalyst from the back end. Brendan De Jong and over-ager Keoni Texeira should also be studs, while Cole Kehler and Shane Farkas form an impressive tandem in net.
Most teams in the WHL are well coached nowadays — several are guided by former NHL players turned coaches — but Portland could have an advantage there too, with an All-Star lineup behind the bench. Johnston has been to the NHL and back, and he added Danny Flynn, who led Saint John to a QMJHL championship last season, and Paul Gastaud as assistant coaches this season.
3) Spokane Chiefs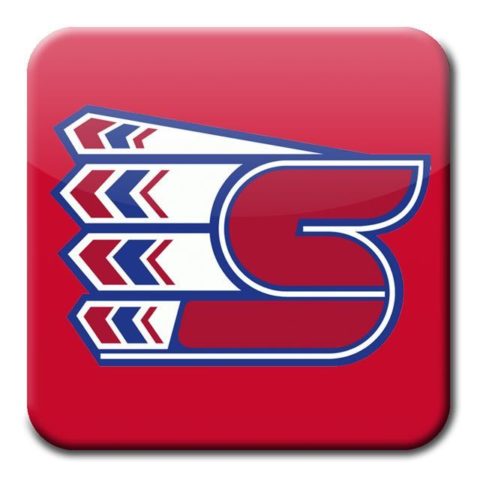 ANALYSIS: Dan Lambert is back in the WHL, returning from the pro ranks, and he's landed in an ideal situation as well. Lambert led Kelowna to the 2015 WHL championship in his only season as head coach there before making the leap to NHL Buffalo/AHL Rochester. With Spokane, Lambert is inheriting another high-octane offence that should suit his coaching style.
The Chiefs boast one of the league's dynamic duos in NHL first-round pick Kailer Yamamoto and second-rounder Jaret Anderson-Dolan, and big centre Hudson Elynuik should also be a dominant force as an over-ager this season. Spokane isn't as deep as Tri-City or Portland, but look for secondary scoring to come from a healthy Jake McGrew, Ethan McIndoe, Luke Toporowski and even a kid like Eli Zummack.
Ty Smith should really benefit from Lambert's mentorship, his new coach being a former offensive-minded defenceman in his playing days. Smith, the No. 1 pick from the 2015 bantam draft, is entering his NHL draft year and is considered the WHL's best prospect for 2018, a potential top-10 selection.
Tyson Helgesen is Spokane's returning captain, an over-ager on defence, but the rest of the blue line will be a work in progress under Lambert. That's where he does his best work, so expect significant improvements in Spokane's puck-moving ability and transition game as the season progresses.
The goaltending tandem of Dawson Weatherill and Declan Hobbs should be competent, perhaps comparable to that of Portland.
As mentioned, Spokane is a sleeper, and the Chiefs would be even more of a threat this season if they weren't stuck in what's shaping up to be the league's toughest division.
4) Everett Silvertips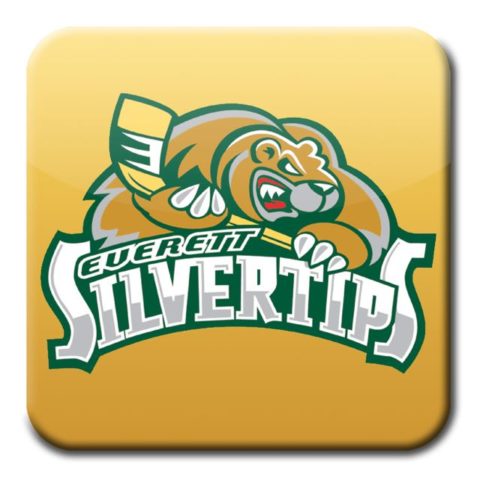 ANALYSIS: Known as the league's stingiest defensive team during Kevin Constantine's regime, the Silvertips have a new coach in Dennis Williams who is expected to ease the reins and let his horses run. That is good news for Patrick Bajkov, but maybe not so much for Carter Hart.
Bajkov will lead the offensive charge as an over-ager, while Hart will continue to be last line of defence as the league's top goaltender, capable of stealing games or even a playoff series (as predicted).
Problem is, Everett doesn't have the horses to keep up with the three aforementioned teams — Tri-City, Portland and Spokane — so a system change may not have the desired effect for last season's U.S. Division winner.
Hart may be up to the challenge of facing more odd-man rushes and enjoy seeing more action in general, but the Silvertips won't be able to trade chances with their division rivals and come out on top on a regular basis. Not to mention this is going to be a huge adjustment from Constantine's recipe for success, so expect Everett to take a step back, though Hart will do his part to ensure the Silvertips still make the postseason.
Regardless of the team results, the stat-lines should get a nice bump for the likes of Matt Fonteyne, another over-ager, Riley Sutter, in his NHL draft year, and Connor Dewar, who went undrafted, among others. Rookie Ethan Browne could step right into Everett's top-six forwards, while Kevin Davis and Jake Christiansen are two-way types forming the top pairing on defence.
5) Seattle Thunderbirds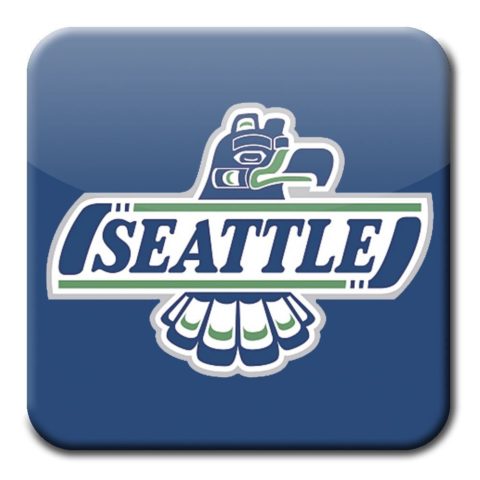 ANALYSIS: Alas, in last, the defending WHL champion Thunderbirds. This team was all-in last season and made the most of its opportunity by upsetting Regina in the league final and making it to the Memorial Cup. Seattle has since lost its four best players — Matt Barzal, Ethan Bear, Ryan Gropp and Keegan Kolesar — and its head coach, Steve Konowalchuk, to the professional ranks.
So there is no expectation of a repeat, and the T-Birds will obviously be in tough just to make the playoffs this season. There could be a chance for a crossover berth, if Seattle proves better than both Kamloops and Prince George in B.C., but the odds aren't great.
Granted, that championship experience will be invaluable for the T-Birds' returnees and there shouldn't be much change in the message from promoted coach Matt O'Dette, but the talent just isn't on the same level and it hurts that heroic goaltender Carl Stankowski is sidelined by injury to start the season.
Reality is, Seattle's supporting cast from last season is now being thrust into starring roles. Donovan Neuls, Matthew Wedman, Sami Moilanen and Nolan Volcan will be go-to forwards, with preseason scoring leader Zack Andrusiak perhaps ready to step up as well. Elijah Brown and Blake Bargar should chip in offensively, but it won't be a high-scoring group.
Defence should Seattle's strength with Jarret Tyszka, Turner Ottenbreit, Austin Strand and Aaron Hyman comprising a solid top four, and the goaltending will be in good hands once Stankowski is healthy. This is his draft year, so hopefully that will be sooner than later.
B.C. Division
1) Victoria Royals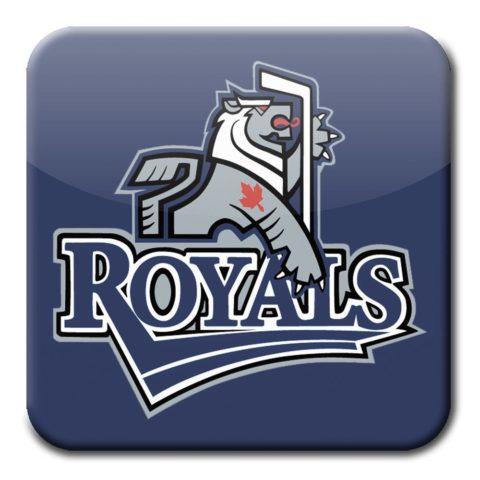 ANALYSIS: An older team, the Royals should be a contender, but topping the B.C. standings won't be easy again. Dan Price takes over for Dave Lowry behind the bench after spending a season as his assistant, but Cam Hope has constructed a win-now roster with depth at every position.
Matthew Phillips, one of only five 50-goal scorers in the league last season, and drafted over-ager Tyler Soy lead a potent offence. Jared Legien, an off-season acquisition thought to be a bust in Kootenay, has his career back on track as a 19-year-old and led Victoria in preseason scoring. New import Igor Martynov, from Belarus, has some offensive flair too as evidenced by his penalty-shot goal in an exhibition game at Kelowna. Dante Hannoun, Ryan Peckford, Regan Nagy and Victoria's other import, Yan Khomenko, are all capable of putting up numbers too, while youngsters Eric Florchuk and Dino Kambeitz also have decent upside.
The Royals are hoping to get back drafted-and-signed over-ager Chaz Reddekopp as their top defenceman, but they would still be in good shape without him. Scott Walford should have a breakout season on the back end — similar to Reddekopp last season — and the recent additions of Anthony Bishop and Jared Freadrich, both 19, would help offset Reddekopp's loss if Los Angeles keeps him in the AHL. Ralph Jarratt would round out the top four, with Mitchell Prowse possessing a fair bit of potential too.
Goaltender Griffen Outhouse didn't get drafted, to some surprise, so he'll be out to showcase himself to scouts again. On paper, this is one of the league's top teams, especially if Reddekopp returns.
2) Kelowna Rockets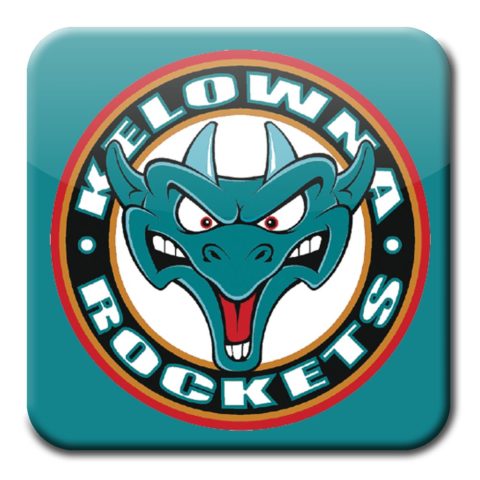 ANALYSIS: Much like Seattle, Kelowna lost a lot of its key players, including its entire top line of Nick Merkley, Calvin Thurkauf and Reid Gardiner, one of its premier defencemen in Lucas Johansen, and its starting goaltender in Michael Herringer. However, the Rockets have far better holdovers with elite talents like Dillon Dube, Kole Lind and Cal Foote still in the fold.
That trio of top NHL prospects, along with Foote's younger brother Nolan, should keep Kelowna in the mix for the B.C. Division banner and another lengthy playoff run this season. The Rockets may be a bit top heavy, though, especially if they load up their first line with Dube, Lind and Nolan Foote.
The question marks here are secondary scoring and, more importantly, goaltending. Tomas Soustal and Carsen Twarynski are expected to return as over-age forwards, but a half-dozen sophomores, including Nolan Foote, will be counted on to increase their offensive production. Kelowna will need 20-plus goals from at least a couple of Kyle Topping, Leif Mattson, Erik Gardiner, Jack Cowell and Conner Bruggen-Cate, while rookie Liam Kindree could also reach those levels after leading the B.C. Major Midget League in scoring last season.
Brodan Salmond, entering his third season (second full) with the Rockets, is getting a chance to be the starter in net, and he'll be backed up by unheralded rookie James Porter. Pundits are ranking that tandem among the league's worst at the outset of the season.
Conversely, Kelowna's defence ranks among the league's best — led by top-15 NHL draft pick Cal Foote. New import Libor Zabransky, projected as a second-rounder for the 2018 draft, and rookie Kaedan Korczak, from that 2016 bantam class, are promising additions to a group that also includes big Braydyn Chizen (drafted), Konrad Belcourt (draft eligible) and at least one over-ager, be it James Hilsendager or Gordie Ballhorn. There is still a chance that Kelowna could get back Devante Stephens as an over-ager — also drafted and signed, similar to Reddekopp in Victoria — but the Rockets' defence will be a strength regardless of the over-age decision.
3) Vancouver Giants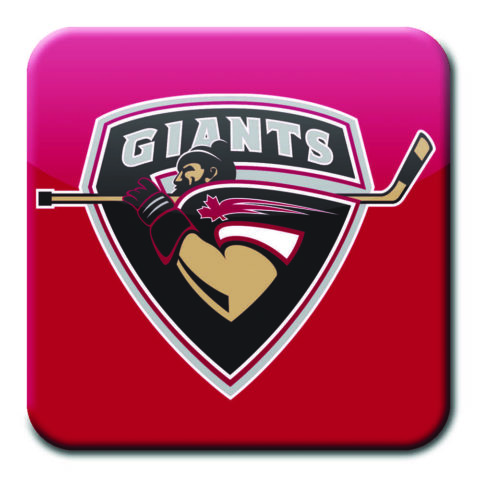 ANALYSIS: Glen Hanlon and Jason McKee have a real chance to ice a good team in Langley this season. Yes, the Giants have been bad for a long time and become something of an afterthought in the B.C. Division, but they could surprise a lot of people in 2017-18. There is no telling how good Vancouver can be but, for a change, there is plenty of potential on paper.
It starts up front with over-agers Ty Ronning and Brad Morrison, who was acquired from Prince George in the offseason, plus NHL second-rounder Tyler Benson, who has been injury-prone in recent seasons and won't be in the opening-night lineup since he's still rehabbing from a sports hernia surgery. Getting Benson healthy is imperative because he has the talent to possibly put this team over the top, at least in terms of earning a playoff berth for the first time since 2014 when Vancouver got swept in the first round by Portland.
Milos Roman, a Slovakian centre selected sixth overall in the CHL import draft and a possible first- or second-round NHL draft pick in 2018, is generating a bit of buzz, while preseason scoring leader James Malm, undrafted wingers Brendan Semchuk and Dawson Holt, and draft-eligible Tyler Popowich also have untapped offensive upside. Popowich, the third overall pick in the 2015 bantam draft, and Holt, the Giants' 2014 first-rounder from 2014, need to start living up to expectations for this team to take a significant step forward.
Bowen Byram, the third overall pick and the top defenceman from the 2016 bantam draft, is one Vancouver prospect primed to live up to the hype. Watching Byram as an affiliated player in a game at Kelowna last season, he immediately stood out as a special talent. Even as an under-ager, he was among the best players on the ice, for either team — somewhat reminiscent of a young Matt Dumba. Byram could become even more electrifying than Dumba, more of a gamebreaker, and don't be surprised if he's quarterbacking the Giants' power play from Day 1.
The rest of Vancouver's defence is decent too, with Dylan Plouffe, Darian Skeoch and Matt Barberis rounding out the top four. Marcus Kichton could be another name to keep an eye on this season, the younger brother of former WHL standout Brenden Kichton. Skeoch is an over-ager, giving Vancouver an impressive trio of 20 year olds, along with Ronning and Morrison.
The Giants are going with draft-eligible David Tendeck in goal. He's only turning 18 in November, but Hanlon, a former NHL netminder back in his playing days, must be a believer since he recently traded away 19-year-old incumbent Ryan Kubic to avoid any controversy.
4) Kamloops Blazers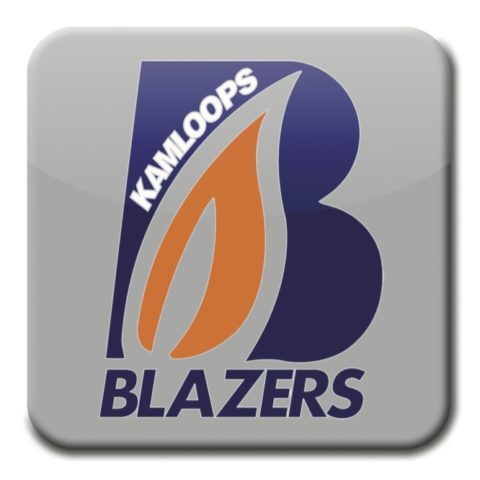 ANALYSIS: Kamloops is more like Seattle in terms of a depleted B.C. Division team, with the Blazers losing four forwards — Deven Sideroff, Rudolfs Balcers, Lane Bauer and Collin Shirley — who combined for 248 points, including 115 goals, last season. Garrett Pilon is the Blazers' top returning scorer — coming off a 20-goal, 65-point campaign — but next-best Quinn Benjafield and over-ager Nick Chyzowski were both 23 points behind Pilon.
Long story short, Kamloops is going to struggle to score this season. Pilon is capable of producing more — he should be a point-per-game player, if not better as a 19-year-old — but over-agers Chyzowski and Nic Holowko really have to step it up to earn their keep. The Blazers may also get a boost from draft-eligibles Jackson Shepard and Brodi Stuart, along with new Swiss import Justin Sigrist and rookie forward Connor Zary, a second-rounder from 2016 who proved to be a sniper at the midget level in Saskatchewan with 27 goals in 36 games last season.
Kamloops should also get its share of offence from the defence, with a solid group of six on the back end led by over-ager Joe Gatenby and third-year Czech import Ondrej Vala — both of whom are capable of more offensively. Two draft-eligibles in Devan Harrison and undersized puck-mover Luke Zazula will be factors for the Blazers, and undrafted Nolan Kneen, known for his hard hits, still has untapped upside too. Also watch for relative newcomer Tylor Ludwar, an 18-year-old who scored 14 goals in 20 midget games as a blueliner before getting called up to Kamloops last season.
For the past couple seasons, Kamloops' strength has been in goal and that may not change despite Connor Ingram graduating to the pro ranks. Dylan Ferguson is Ingram's successor and he enjoyed an impressive NHL preseason showing with Vegas, which acquired Ferguson just days after he was drafted by Dallas in June. Ferguson flashed his potential while filling in for Ingram during the 2017 world juniors — when Ingram was partnering with Everett's Hart for Team Canada — and that should be a sign of things to come this season.
From the blue line back, the Blazers could be among the league's best, but that perceived lack of firepower up front has to be somewhat concerning for Stu McGregor and Don Hay.
5) Prince George Cougars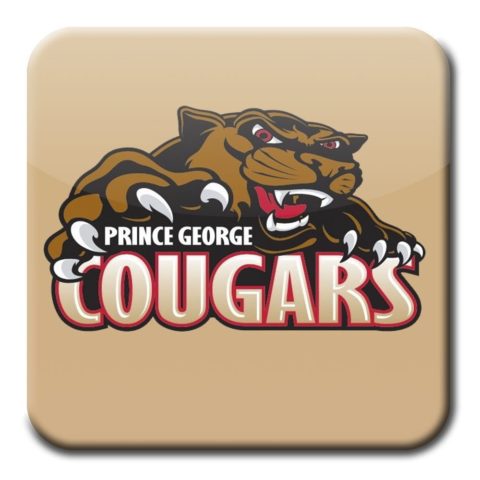 ANALYSIS: It took 23 years for the Cougars to finally hang a banner — as the reigning B.C. Division regular-season champs — but a repeat doesn't appear to be in the cards for 2017-18. In fact, P.G. could go back to bringing up the rear and perhaps miss the playoffs the very next year — meaning any momentum from the new 'ice age' might be short-lived.
Todd Harkins did a good job building a contender around his older son Jansen, who captained last season's team, but now the GM may need to resort to rebuilding around younger son Jonas, who will be a 16-year-old rookie to start this season. Jansen was a high-scoring forward whereas Jonas, who turns 17 in December, arrives as a raw right-handed defender standing 6-foot-3 and weighing 225 pounds. He, too, has pro potential and was a second-rounder from the 2015 bantam draft, with his development sure to be aided by former NHL defenceman Richard Matvichuk, who returns for a second year as P.G.'s bench boss after earning rave reviews for his work last season.
Jonas Harkins may not debut as an impact player, but another newcomer on defence should step right into a starring role. That being, Dennis Cholowski, a first-round NHL draft pick who left college to sign with Detroit and got a taste of the pro game at the end of last season but now finds himself playing major junior as a 19-year-old. Cholowski should be a standout at this level and could replace Brendan Guhle's offensive presence from the back end. The Cougars may look to partner Cholowski with Josh Anderson, a third-round NHL draft pick and perhaps the perfect complement as a physical stay-at-home type. Both are left-handed, but they could form one of the league's top pairings.
That's the good news for Prince George this season. Well, that and the Cougars should have two quality imports regardless of whether Radovan Bondra returns as an over-ager. Nikita Popugaev, a New Jersey pick and power forward, is back after scoring 29 goals in his draft year — albeit 22 of them in 40 games with Moose Jaw prior to being traded to P.G. — while fellow winger Vladislav Mikhalchuk impressed with three goals in as many preseason games, including two in his P.G. debut.
The bad news is the rest of the Cougars' roster leaves a lot to be desired, with the exception of a few other forwards in over-agers Jared Bethune and Brogan O'Brien, plus draft-eligible Jackson Leppard and the feisty Kody McDonald, who may be able to offset the loss of Jesse Gabrielle to some degree.
It may not be doom and gloom for Prince George, especially if preseason scoring leader Ethan O'Rourke — an 18-year-old rookie forward, coming in at 6-foot-5 and 210 pounds — proves to be the real deal.
More importantly, the Cougars will need Tavin Grant to be the real deal in goal, making the jump from the BCHL's Prince George Spruce Kings as a 19-year-old to replace graduated starter Ty Edmonds. If Grant can steal games in the same fashion as Edmonds, the Cougars could still be a playoff team.
Eastern Conference Breakdown
East Division
1) Regina Pats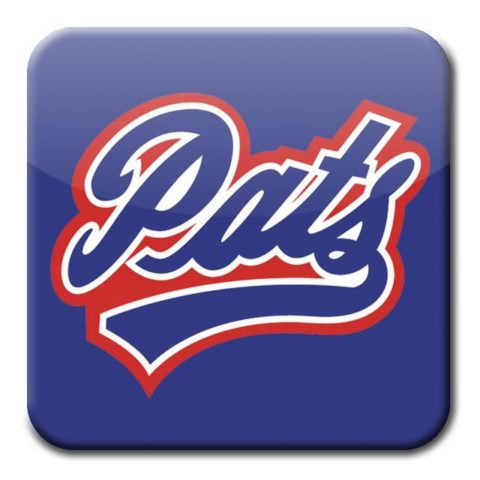 ANALYSIS: At present, the Pats don't look as deep as last season, but John Paddock will likely sell the farm to load up between now and the Jan. 10 trade deadline. He showed an ability to land the big fish last season in winning the WHL's executive of the year award. Expect more bold moves, with Regina mortgaging its future much like Saskatoon did in hosting the 2013 Memorial Cup. That ultimately backfired for the Blades, but Paddock won't want to leave any what-ifs for the Pats, especially if he's aspiring to return to the professional ranks next year. Winning the Memorial Cup could be his ticket back to the big league in some capacity. Not to mention, it'd be a huge coup for Regina on home ice.
The Pats should get Sam Steel — their newly appointed captain and last season's league-leading scorer — back from Anaheim sooner or later. Steel could stick with the Ducks for a nine-game audition or even until Christmas, with the likelihood of getting loaned to Canada's world-junior team once Ryan Kesler is healthy, then reporting to Regina following that tournament.
Austin Wagner, a potential over-ager, could return around that time as well. Recovering from shoulder surgery, the speedy Wagner is expected to miss the first half of the season, and the Los Angeles Kings will then determine where he plays, but playing for a Memorial Cup couldn't hurt.
Nick Henry, a WHL rookie-of-the-year candidate last season, is also still sidelined from shoulder surgery — his recovery timeline is a matter of weeks, not months — but Jake Leschyshyn is ready to return from a torn ACL that cut short his draft year and could be poised for a breakout campaign offensively.
Paddock has already acquired over-age ringer Matt Bradley from Medicine Hat — hoping he can be a poor man's Adam Brooks — and rolled the dice on Koby Morrisseau, the ninth overall pick for Spokane in the 2015 bantam draft who missed the second half of last season with concussion symptoms. Fellow over-ager Wyatt Sloboshan should light it up too, along with preseason scoring leader Jeff De Wit and new Finnish import Emil Oksanen.
Regina's defence will feature three of Paddock's trade targets from last season — Josh Mahura, Dawson Davidson and Jonathan Smart — plus 19-year-old stalwart Liam Schioler and Russian rookie Egor Zamula, who produced five points in six preseason games.
Tyler Brown is the Pats' man between the pipes and he should be able to handle the pressure as an over-ager. Brown has plenty of playoff experience from backstopping Regina to this year's final, but the expectations are even higher for 2018 when second place will not suffice.
A repeat as regular-season champions won't be enough either. This season is all about the playoffs, and truly is Memorial Cup or bust for the Pats. Fortunately for Brown, Paddock will be bringing in reinforcements to give Regina every opportunity to come out on top.
2) Moose Jaw Warriors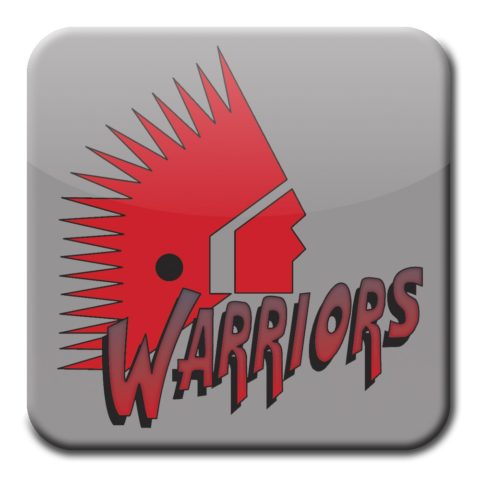 ANALYSIS: If anybody can play spoiler for Regina in the postseason, at least in the East bracket, it might be Moose Jaw. Tim Hunter's team will be out for redemption after underachieving in their minds last season, by bowing out to rival Swift Current in the first round of playoffs.
The Warriors are returning one of the league's strongest cores — arguably stronger than the Pats on paper, as of today. That includes Jayden Halbgewachs, another one of the five 50 goal-getters from last season, fellow over-age forwards Brayden Burke and Tanner Jeannot, first-round NHL draft pick Brett Howden, draft-faller Noah Gregor (a fourth-rounder), potential 2018 first-rounder Luka Burzan and preseason scoring leader Justin Almeida. Those seven forwards stack up to Tri-City's top seven better than any other team.
Moose Jaw also boasts a stellar defence with a top four comprised of Josh Brook (2017 second-rounder), Jett Woo (another projected 2018 first-rounder), and two NHL-drafted Russian imports in 6-foot-8 monster Oleg Sosunov and the more fleet-of-foot Dmitri Zaitsev.
In goal, the Warriors would have had one of the league's best with Zach Sawchenko as an over-ager, but he opted to leave for the University of Alberta after strangely getting passed over in the two straight NHL drafts. With Sawchenko, a case could have been made for Moose Jaw as the preseason favourite for the Ed Chynoweth Cup — certainly right up there with Tri-City and Regina.
However, without Sawchenko, goaltending becomes the Warriors' big question mark. Sawchenko's longtime backup, 19-year-old Brody Willms, is being promoted to starter, but there is a significant drop-off between them — both in terms of skill and experience.
Alan Millar, in his eighth season as Moose Jaw's general manager, might be in the market for an upgrade in the crease at some point, but the Warriors have all the other pieces in place to contend for the WHL title this season.
3) Swift Current Broncos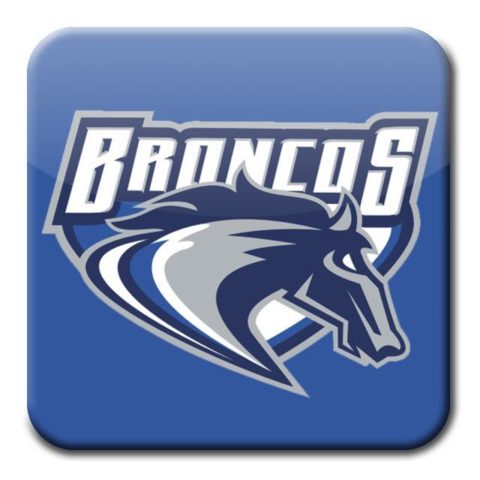 ANALYSIS: First off, a stick tap to Manny Viveiros for his work last season as a first-year head coach and general manager. Viveiros handled the dual roles extremely well for a newcomer, and the team he built nearly upset Regina after knocking off Moose Jaw. The Broncos are going to be contenders again — based on their returnees and rookies — but coming out of the East Division bracket in 2018 will be every bit as tough as 2017. The East Division may not be as deep as the U.S. Division, top to bottom this season, but this top three is as good as it gets — meaning as tough as it gets come playoffs.
The Broncos aren't quite as deep as the Warriors, but Swift Current is home to the league's leading goal-scorer from last season — albeit, barely. Tyler Steenbergen scored 51 times — tied for tops with Tyler Wong, who has graduated from Lethbridge — while the aforementioned Halbgewachs, Steel and Phillips all netted 50 on the nose. Still, the distinction goes to Steenbergen.
Swift Current is also home to the highest-scoring import from last season, with second-round NHL draft pick Aleksi Heponiemi returning after racking up 86 points, including 28 goals, as a rookie for the Broncos. Both Heponiemi and Steenbergen won league awards for their efforts, with Heponiemi, from Finland, earning rookie of the year over fellow import Rudolfs Balcers of Kamloops (from Latvia), while Steenbergen was named the WHL's most sportsmanlike player for receiving only 22 penalty minutes in his 90-point campaign.
Swift Current could have a candidate for rookie of the year again, with Logan Barlage leading the Broncos in preseason scoring and set to debut as the fourth overall pick from the 2016 bantam draft. The three players picked before Barlage and several selected after him will also be in the running for that prestigious award in 2018, but Barlage should be in the conversation throughout the season.
Glenn Gawdin and Arthur Miller will do their share of offensive damage as two of Swift Current's over-agers, while Riley Stotts, in his NHL draft year, and Max Patterson, acquired from Kootenay in the preseason, should give the Broncos a formidable top seven that could trade scoring chances with the Warriors and Pats if Viveiros sees fit.
Why am I citing a top seven instead of a top six, as in the team's top two lines? Good question and one I don't have an answer to, it's just how the math worked out based on the depth charts of the top teams. I knew somebody would ask, so now that's been addressed.
Swift Current's defence is less heralded but features a big three of Colby Sissons (undrafted but signed by New Jersey), returning Russian import Artyom Minulin (shockingly undrafted) and Sahvan Khaira, the younger brother of Edmonton Oilers forward prospect Jujhar Khaira. That trio of 19 year olds will anchor the Broncos' blue line and be tough to play against, even if they don't get the accolades of their counterparts from Moose Jaw and Regina.
Swift Current does have something of a goaltending controversy, but that should sort itself out soon enough. On the eve of the season, the Broncos acquired over-ager Logan Flodell from the division rival Saskatoon Blades. A bit of a surprising move by Viveiros since Swift Current already had a returning over-age netminder in Taz Burman. Not sure what that was all about, but it looks like Flodell will be between the pipes when Swift Current opens the season against — you guessed it — Saskatoon. Flodell, from Regina, will be facing his former team all year long, which could be good or bad for both the Broncos and Blades.
4) Saskatoon Blades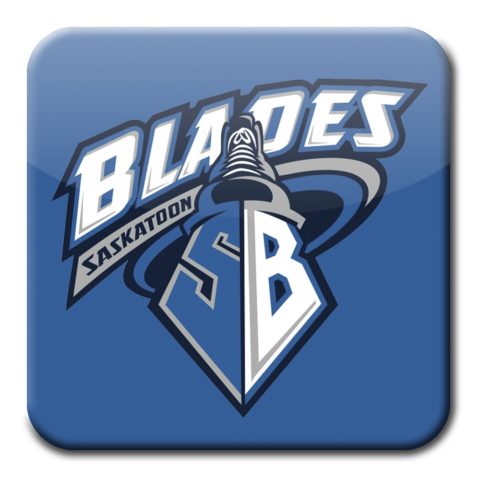 ANALYSIS: Another sleeper team that should be on the rise this season (finally), though the Blades would have better luck in a different division. Just making the playoffs — for the first time since the Memorial Cup year in 2013, when Saskatoon got shamefully swept by Medicine Hat in the first round — would be a significant accomplishment for this franchise, but getting out of the first round seems next to impossible regardless of the opponent.
The Blades do have reason for optimism — for this season and certainly for the future — and a lot of that rests on the shoulders, or rather the stick of Kirby Dach, the second overall pick from the 2016 bantam draft. The rookie forward should be an offensive catalyst right out the gate, as evidenced by producing four points (two goals) in five preseason games.
Saskatoon does have some older forwards to shoulder the heavy lifting in over-agers Cameron Hebig and Braylon Shmyr, plus Josh Paterson and Logan Christensen, who both went undrafted this year. Chase Wouters and Michael Farren, both draft eligible in 2018, should be capable of ramping up their production and taking on more responsibility too.
Saskatoon's defence should be a strength this season, featuring over-age captain Evan Fiala and two returning imports in Libor Hajek and Mark Rubinchik. Look for Jantzen Leslie, a first-round bantam draft pick back in 2014, to possibly break out as an 18-year-old sophomore after struggling with just two assists in 64 games as a rookie last season. If Leslie can round out Saskatoon's top four, the Blades will be in good shape on the back end. If Leslie can't, Payton McIsaac might be able to play in the top four as a 16-year-old rookie (turning 17 in December).
Saskatoon shook up its goaltending by acquiring 19-year-old Ryan Kubic from Vancouver before flipping Flodell to Swift Current. Kubic fell out of favour with the Giants, but he could bounce back with the Blades and brings plenty of experience following two seasons of 50-plus appearances for Vancouver. It should be noted that those moves weren't meant as a slight against Flodell, but rather Saskatoon wanting to retain Fiala, Hebig and Shmyr as its over-agers.
5) Brandon Wheat Kings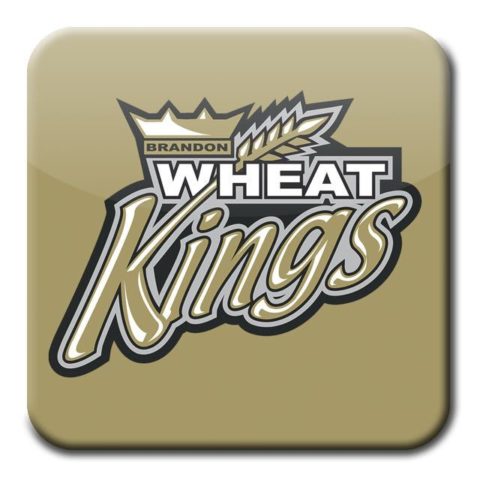 ANALYSIS: This placement is obviously assuming Nolan Patrick won't be returning to Brandon. If he doesn't stick in Philadelphia, as the second overall pick in this year's NHL draft, then that changes everything for the Wheat Kings. Patrick, if healthy for a full season, could singlehandedly turn this team into a contender again. But, as of now, he's not expected back.
Sure, Patrick was hurt for much of last season, but the Wheat Kings aren't the same team without him and would be down 39 per cent of last season's scoring minus Patrick and graduates Reid Duke and Tyler Coulter. The likes of Ty Lewis, Tanner Kaspick and Stelio Mattheos will need to take another step in their development as this season's go-to forwards, but there's no replacing Patrick.
Connor Gutenberg and Zach Russell appear ready to take on bigger roles, based on the preseason, while Ben McCartney should be a contributing rookie up front.
Braden Schneider will be the bigger-name rookie on the back end — the 12th overall pick from that 2016 bantam draft — and he'll have the perfect mentor in Kale Clague. Both offensive-minded puck-movers, the Wheat Kings should get a good amount of offence from their defence. Expect Czech import Daniel Bukac, a smooth skater with a 6-foot-5 frame, to make more of an impact as a sophomore once he recovers from a lower-body injury.
Brandon's goaltending is in good shape with over-ager Logan Thompson backed up by Dylan Myskiw, who was recently acquired from Victoria. They might form the best tandem in the East Division and should keep the Wheat Kings in playoff contention.
6) Prince Albert Raiders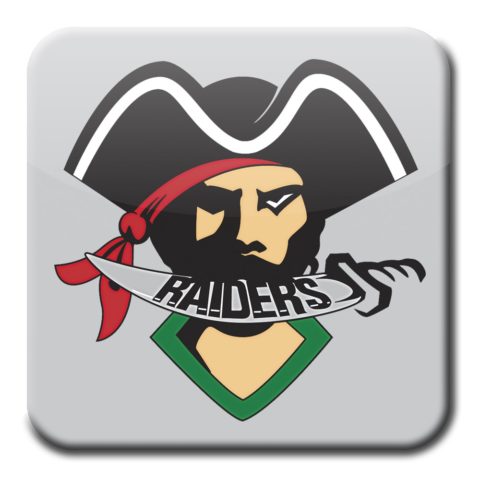 ANALYSIS: This team won't be as bad as last season — when Prince Albert was third-worst overall and finished 21 points out of a playoff spot — but the Raiders probably won't be good enough to get into the postseason again.
Curtis Hunt and Marc Habscheid are doing their best to right this ship and it helps that they have a stud goaltender in Ian Scott, but the Raiders' roster as a whole doesn't stack up well against their East Division rivals. Scott, a 6-foot-4 Toronto draft pick, will give P.A. a fighting chance most nights, but it's hard to envision the Raiders in this season's playoff picture.
Prince Albert won't be pushed around, though. The Raiders are going to be a big, scrappy bunch up front, with mostly workmanlike forwards. That includes over-ager Jordy Stallard, a Winnipeg prospect acquired from the Calgary Hitmen last season, and Parker Kelly, who went undrafted this year but was recently signed by Ottawa. Kolby Johnson, who came over from Prince George last season, is another tough customer who could chip in more offensively as a 19-year-old.
In terms of pure skill over power, the Raiders will likely be led by newcomer Nikita Krivokrasov — the son of former NHLer Sergei Krivokrasov — and two undersized draft-eligibles in Carson Miller and Cole Fonstad. Krivokrasov, who grew up in the United States and is considered a non-import, has a late-2000 birthday and could emerge as a top prospect for the 2019 NHL draft.
Prince Albert's defence should be decent, with returning import Vojtech Budik, a Buffalo prospect, Max Martin and Brayden Pachal, both talented but undrafted, and 16-year-old rookie Rhett Rhinehart (13th in 2016) being the most notable names on the blue line.
Central Division
1) Medicine Hat Tigers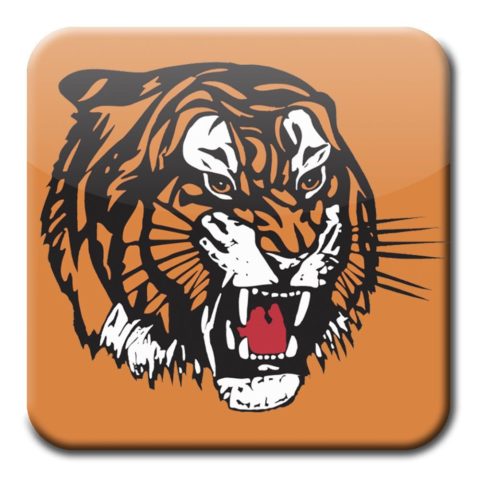 ANALYSIS: No Mason Shaw, no problem? Not many teams could withstand the loss of their top returning scorer — Shaw was a candidate to lead the entire league this season — but the Tigers aren't just any team. Medicine Hat scored a whopping 350 goals last season — second only to Regina's 353, and 67 more than third-place Kelowna (283) — so as much as the Tigers will miss Shaw over the next six months, they might still score enough to win without him.
The Tigers are now down their top-five scorers from last season, graduating Chad Butcher (103 points), Steven Owre (88 points) and defenceman Clayton Kirichenko (64 points), and trading Bradley (77 points) to Regina, while Shaw (94 points) recently suffered a torn knee ligament in a Minnesota Wild prospects game.
Yet, the Tigers are still returning five 20-goal scorers (six counting Shaw) — more than most teams even had last season — and that actually includes their top three goal-getters in Mark Rassell (36), Zach Fischer (34) and Max Gerlach (34, tied with Bradley). Without Shaw (27), James Hamblin (23) may be able to fill that void as a similar undersized playmaking pivot. As could new import Mick Kohler, a 19-year-old German.
Medicine Hat will also have two 16-year-old rookie forwards capable of contributing offensively — its top two picks from the 2016 bantam draft in Josh Williams, the fifth overall selection who scored seven goals in four preseason games, and second-rounder Henry Rybinski, who had four helpers in exhibition action. Williams is another one of those special talents who will be worth the price of admission alone on some nights.
Medicine Hat's defence will certainly chip in on offence too, led by the Tigers' other 20-goal scorer from last season in David Quenneville (23), who will be a candidate to lead all WHL blueliners in scoring this season. Medicine Hat's other new import Linus Nassen, a third-round pick of the Florida Panthers, should also be a catalyst from the back end once he adjusts to the North American game. Kristians Rubins, an over-age Latvian defender who produced 24 points last season, is still listed on the Tigers' roster as well, so Shaun Clouston has a tough call to make on his import situation.
Fischer and Rassell will be two of the team's over-agers, with Rubins and last season's playoff goaltender Michael Bullion battling for the third spot. But it also seems unlikely that the Tigers would hang onto Bullion as a 20-year-old backup, with Medicine Hat acquiring 6-foot-5 NHL draft pick Jordan Hollett from Regina in return for Bradley. Hollett will surely be the Tigers' starter and likely handle the bulk of the workload this season — and he should get plenty of run support, even without Shaw until around March.
In saying that, the Central Division was the toughest to predict and the Tigers aren't locks to repeat atop the regular-season standings. Medicine Hat was, after all, knocked off by this next team in the second round of the playoffs.
2) Lethbridge Hurricanes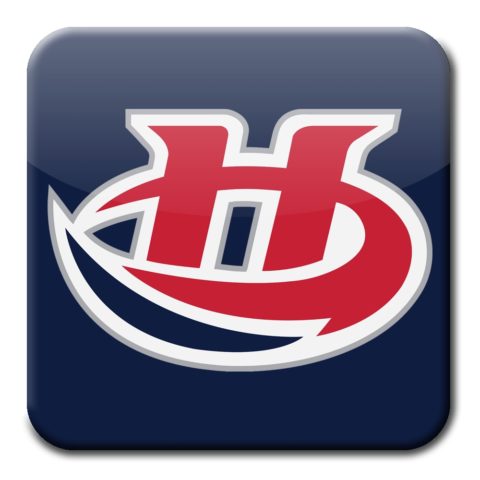 ANALYSIS: This will definitely be a different team without Wong as its captain but, like the Tigers, the Hurricanes should also be able to contend again. Full credit to Peter Anholt and Brent Kisio for turning this franchise around, a complete 180 from the Lethbridge of old that had delved into the league's laughing stock for a few years. Rest assured, everybody will be taking Lethbridge seriously this season.
With Stuart Skinner in goal — an NHL draft pick in the mix to represent Canada at the 2018 world juniors, along with Everett's Hart — the Hurricanes should certainly be tough to beat. Lethbridge will be icing a fairly balanced lineup, with impact players at every position.
Up front, over-ager Giorgio Estephan is among the league's elite and he'll be out to prove himself again after going unsigned by Buffalo and then undrafted as a re-entry despite scoring 35 goals and racking up 89 points last season — tied for 18th and 12th among the league-leaders in those categories.
Lethbridge had no luck at the draft, with Jordy Bellerive, Brennan Menell, Ryan Bowen and Ryan Vandervlis all getting passed over as well. Bellerive, a gritty winger with sniping ability, was the big shocker among that bunch, but he managed to earn an entry-level contract as a standout at Pittsburgh's training camp. Not to brag, but I had Bellerive pegged as a third-round pick (80th overall) in my annual mock draft. I also had Tri-City's Coghlan in the fourth round (124th overall), so it was good to see them both get inked after the fact.
For what's it worth, I had Menell in the fifth round (138th), so maybe he'll be next to get signed. Sure, Menell lacks size, but he's the highest-scoring returning defenceman in the entire WHL this season after finishing second overall with 71 points in 70 games last season — behind Regina's Connor Hobbs (85 points), who is turning pro in Washington's system.
Lethbridge's other offensive-minded blueliner is certain to be drafted in 2018, with Calen Addison a projected first-round pick after impressing scouts at this summer's Ivan Hlinka under-18 tournament. Over-ager Brennan Riddle and third-year import Igor Merezhko will likely serve as partners for Menell and Addison in Lethbridge's top four.
Up front, in addition to Estephan and Bellerive, preseason scoring leader Vandervlis and Bowen could be on the verge of breaking out offensively. The Hurricanes also have one of those 2016 first-rounders to watch out for in power forward Dylan Cozens, the pride of Whitehorse who debuted with playoff heroics by scoring a couple clutch goals this spring.
It's funny, Lethbridge has the two Brennans on defence — Menell and Riddle — and also two imports by the same name for the third year in a row, even though one of them is new to the fold this season. Egor Zudilov is replacing Egor Babenko and could have a similar impact if the preseason is any indication, with Zudilov debuting with two goals and four points in five exhibition games. Yes, I realize the spellings are different — Igor the defender and Egor the forward — but the names are still the same.
3) Kootenay Ice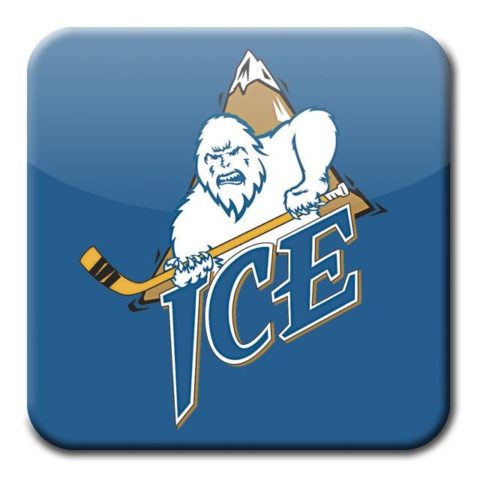 ANALYSIS: Speaking of imports, there has been speculation swirling that Klim Kostin, the first overall pick in the 2016 CHL import draft, could end up in Cranbrook this season. Of course, he's refused to report to date and there is no official word from St. Louis yet, but those rumours were sparked by Eliteprospects.com listing Kostin's latest team as Kootenay. However, that has since been changed to St. Louis' farm team, the AHL's Chicago Wolves, so it may have been much ado about nothing over the Russian first-round NHL draft pick.
Regardless, Kootenay does have several new players worth getting excited about, including another import in Gilian Kohler — a projected second-round pick in the 2018 NHL draft. It should be noted that there is no relation between Kootenay's Kohler, from Switzerland, and Medicine Hat's Kohler, from Germany, though that could cause some confusion throughout the season. Spelled the same, Medicine Hat's Kohler is 6-foot-3 and Kootenay's is 5-foot-9, so they are clearly different players, with Kootenay's Kohler being the smaller-but-better prospect.
Enough about the imports, the Ice have plenty of domestic talent that deserves to be talked about. Starting with Peyton Krebs, the first overall pick from the 2016 bantam draft, who scored twice and added an assist for three points in five preseason games — producing an identical stat-line to Kootenay's Kohler. They could be a dynamic duo as rookies.
Kootenay is going to be a young team again, but there are enough veterans in Cranbrook now to help push this team forward — perhaps into a playoff berth in the Ice's first season under new ownership. As this placement suggests, I'm more bullish than most on Kootenay's potential — with or without Klostin.
It appears Matt Cockell, the new GM, wants to put a winning product on the ice in an attempt to win back a frustrated fan base. That was evidenced by Cockell acquiring a pair of over-age forwards in the lead-up to opening night, bringing in Alec Baer from Lethbridge and Colton Veloso from Portland. Cockell is at least being proactive in giving new coach James Patrick — the former NHL defenceman — a decent roster to work with.
Kootenay is going with a trio of 20-year-old forwards, including Colton Kroeker — the team's top returning scorer, who totalled 59 points in 70 games split between Lethbridge and Kootenay last season. Kroeker produced 32 points, including 12 goals, in 29 games after getting traded to the Ice, and he also tied for the team's preseason scoring lead at six points with 19-year-old Barrett Sheen, who could be another breakout candidate this season. The Taphorn twins, Keenan and Kaeden, didn't do much in the preseason, but they could blow up in their NHL draft year.
The Taphorns might have been overhyped, but Kootenay also has some underrated forwards in Vince Loschiavo — he flew under the draft radar despite recording a second-best 57 points, with a team-high 29 goals, for Kootenay last season — and Brett Davis, who also came over from Lethbridge midseason and could take another leap offensively.
If you're doing the math, that's already nine forwards — not counting Klostin. The Ice finally have some depth up front and some firepower too.
The Ice aren't going to be too shabby on defence either, led by third-round NHL draft pick Cale Fleury, who should be a dominant force this season. Dallas Hines and Ryan Pouliot are also decent returnees, with Hines coming off a 23-point campaign and Pouliot tying for the team lead in preseason goals, with four, after scoring just once in 66 games last season. Could that be a sign of things to come? Maybe. Kootenay's other new import, Martin Bodak from Slovakia, should round out the top four.
In goal, Kurtis Chapman will be a first-time starter as a 19-year-old — he made a few token appearances with Regina over the past two seasons — but if he proves competent, look out for Kootenay. No, really, look out for the Ice. Yes, the same Kootenay that finished dead last in 2016-17 with only 14 wins in 72 games and a measly 40 points, but this is now a very different team from the logo to the roster — and my apologies for not having the new logo in our database yet. I'm a big fan, of the logo and even the revamped roster.
4) Red Deer Rebels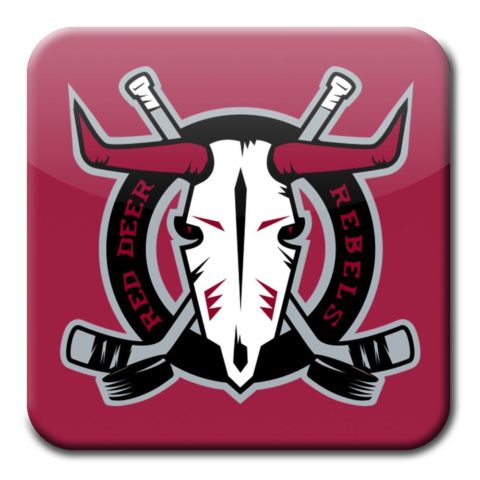 ANALYSIS: I'm going to get flack for this placement — I'm already bracing for it, and might have to feel Brent Sutter's wrath if we shake hands on Remembrance Day when the Rebels make their first of two stops in Kelowna this season. They are back on Valentine's Day too, so maybe we can make up then. All kidding aside, here's the deal: Red Deer has a good team on paper and could just as easily win this division — thus deserves a better ranking — but I had a hard time envisioning the Rebels ahead of Medicine Hat or Lethbridge and I'm abnormally high on Kootenay. So this is where Red Deer landed for me, albeit for no good reason since there's nothing not to like about the Rebels.
Brandon Hagel, Lane Zablocki, Austin Pratt, Grayson Pawlenchuk, Jared Dmytriw and new import Kristian Reichel — the son of former NHLer Robert Reichel — have the makings of high-scoring forward group. Reichel, 19, led the Rebels in preseason scoring with four goals and five points in just two games, so it looks like he'll be making an immediate impact and perhaps pick up where Czech compatriot Michael Spacek left off as last season's leading scorer.
Red Deer's defence will be younger than most, but has plenty of potential with three draft-eligibles in the top four — sophomore Russian import Alexander Alexeyev, a projected second-rounder, Dawson Barteaux, a 2015 first-round bantam draft pick, and Jacob Herauf. The latter two combined for just nine points in 79 games without a goal between them as rookies last season. But Barteaux had three helpers in the preseason and Herauf had two points, including a goal, so that's a promising start.
The bad news from Red Deer's preseason was Riley Lamb's broken thumb, with the Rebels' incumbent starting goaltender to be sidelined for at least six weeks after suffering the injury in practice. That hurts, but not as bad as it would for other teams since Sutter had kept around over-ager Lasse Petersen, who can take the reins until Lamb is healthy again.
5) Calgary Hitmen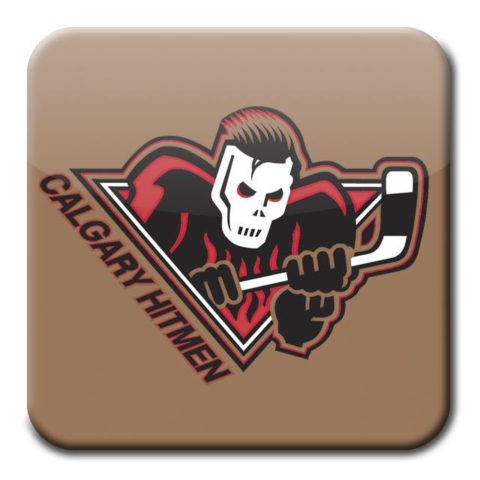 ANALYSIS: The Battle of Alberta is heating up in the NHL — with both the Oilers and Flames expected to make the playoffs again in 2018 — but not so much in the WHL. Some parallels can be drawn here, with both the Flames and Hitmen boasting vaunted blue lines. The Hitmen will be led by first-round NHL draft pick Jake Bean, who should really have a monster season, while undrafted import Vladislav Yeryomenko should be much more comfortable after coming on strong towards the end of his first campaign in North America. Rookie Jackson Van De Leest, another first-rounder from the 2016 bantam draft (16th overall), will benefit in learning the ropes from Bean, while over-ager Brady Reagan will be busy in a defence-first role.
The Hitmen should have two strong forward lines as well, highlighted by over-agers Matteo Gennaro and Jakob Stukel. Beck Malenstyn, Jake Kryski, Mark Kastelic and their other import, Andrei Grishakov, are all back too — with the Hitmen returning their top seven scorers from last season, counting Bean. That sounds a bit better than it is, since only Gennaro (43) and Malenstyn (32) scored more than 25 goals, and Stukel was Calgary's only other player with over 50 points (53). But those other three — Kryski (46), Kastelic (35) and Grishakov (35) — should be capable of eclipsing 50 points this season.
The Hitmen also upgraded their goaltending in the offseason by acquiring Flames prospect Nick Schneider from Medicine Hat. That was a key move for the franchise, made prior to overhauling their off-ice staff with the hires of Jeff Chynoweth as general manager and Dallas Ferguson as the new head coach — now that Mark French's era is over in Calgary, without much success to speak of.
Chynoweth has been around the league since his days in diapers, so he can be trusted to return this team to contender status, and the roster he's inheriting is honestly better than this placement suggests. The Hitmen could totally be a playoff team again — they did make the cut in each of French's three seasons in charge, twice getting bounced in the first round — and some would say Calgary had been built to win this season. Time will tell on that front.
6) Edmonton Oil Kings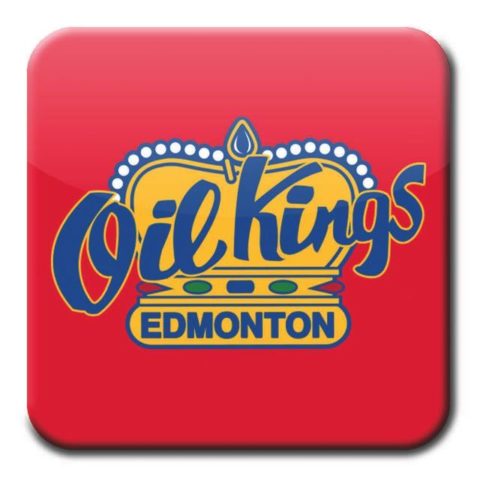 ANALYSIS: Unlike the Oilers, who are arguably division favourites in the NHL, the Oil Kings seem destined to be bringing up the rear in the WHL this season. Maybe not overall, but in the Central. I'm still a believer in Steve Hamilton's ability to make this team a winner — I've known him since his AJHL days when Hamilton turned Spruce Grove into a powerhouse — but I just don't think Edmonton's time is now. That said, I'd stay the course with Hamilton as coach and Randy Hansch as GM, with the expectation that the Oil Kings will be on the rise next season.
Edmonton only won 23 games in missing the playoffs last season and 30 wins might not be enough to make the cut this time around. The Oil Kings are still going to be a very young group, so give them time to grow together and they will eventually shine.
The Oil Kings are returning their top-two scorers from last season in undrafted forwards Davis Koch and Trey Fix-Wolansky. The latter is a little guy, with Fix-Wolansky standing only 5-foot-7, but he scored 24 goals as a 17-year-old rookie and strikes me as a stockier version of Victoria's Phillips. Fix-Wolansky could score 40 as a sophomore this season.
Colton Kehler, another smaller forward (5-9), netted 18 goals last season but could double that total now that he's an over-ager in the league. Look for Kobe Mohr and preseason scoring leaders Brett Kemp and Ty Gerla to also take significant steps in their development, which should translate to a significant increase in production.
Local rookie Liam Keeler, a second-rounder (22nd overall) from the 2016 bantam draft, and Edmonton's new imports Andrei Pavlenko and Artyom Baltruk, selected 12th and 13th in this year's CHL draft, also offer nice upside, but the Euros may take a while to hit their stride in North America.
On defence, all eyes will be on another local rookie in Matthew Robertson, from Sherwood Park — the seventh overall pick from the 2016 bantam draft and the second blueliner selected that year, behind only Vancouver's Byram. Robertson is certainly an exciting prospect and it shouldn't take him long to start showing up on the scoresheet despite not recording a point in three preseason games.
There could be some growing pains for Edmonton's blue line, but it should be fun to watch as Will Warm and Conner McDonald, both 18, continue to blossom. Ethan Cap, Wyatt McLeod and Jayden Platz, all 17, could also become regulars as this season progresses.
Anticipating youthful mistakes, Hansch made sure to get the Oil Kings an over-age goaltender in acquiring Travis Child from Brandon in the offseason. Child will see an uptick in the amount of rubber and odd-man rushes he faces with Edmonton, but his presence should also serve the rebuild well in ensuring the Oil Kings won't be shelled on the scoreboard every night. Boston Bilous is the future in goal here, but the Oil Kings wisely didn't want to throw a 16-year-old to the wolves this season.