The Nashville Predators are coming off a franchise-best season in which they fell just short of the grand prize. With Mike Fisher's retirement during the off-season, the Predators needed a new leader. Enter Roman Josi, the eighth captain in Predators' history.
Josi was introduced as the new captain before their first pre-season game against the Florida Panthers. While there were many suitable choices to lead the Preds, he's the right choice. In addition to Josi, the Predators named three alternate captains, Filip Forsberg, Mattias Ekholm, and Ryan Johansen, and an associate captain, Ryan Ellis.
Josi will be the beacon of guidance this season, whether it is keeping emotions in check during a winning streak or righting the path when things go awry. But what about the other leaders? Here's a look at why they're just as important and their potential impact.
Ryan Ellis
The smallest defensemen on the Predators and second smallest player on the roster, Ryan Ellis' 5-foot-10, 180-pound frame doesn't prevent him from being a high-level player. Originally drafted by Nashville 11th overall in the 2009 draft, Ellis now serves as associate captain. Essentially, he'll provide an elevated leadership role compared to the alternate captains and establish a lockerroom hierarchy.
Starting out with eleven points (three goals and eight assists) in his first season, Ellis tallied 38 points (16 goals and 22 assists) in the 2016-17 season. He also elevated his game during their recent playoff run where he had 13 points in 22 games including a game-winning goal.
'Cause that's what friends are for. #LoveThisGame pic.twitter.com/PKFuvYBocL

— NHL (@NHL) September 18, 2017
Ellis' intangibles are what set him apart, despite his talent. Most importantly, he never gives up. Fans erupt when he slides behind an out of position Pekka Rinne to make a kick save or glove save – even a stick save.  His game has improved year after year. Ellis will do just fine with his permanent "A" serving as the second in command.
Filip Forsberg
Filip Forsberg made his way to Nashville by way of a trade some years ago. It may not have been evident at the time, but General Manager David Poile knew that there was something special about the Swedish forward. The Washington Capitals' faithful may never live it down.
Since his breakout campaign in 2014, Forsberg has totaled 185 points (90 goals and 95 assists) and fits comfortably on Nashville's top line. There's no denying that he's an offensive force, which will complement the captains on defense.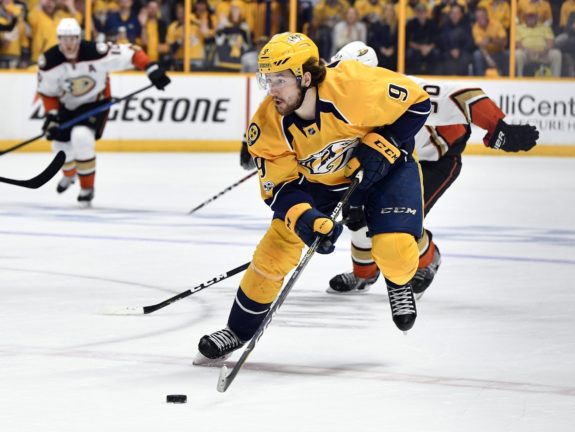 Sure, Forsberg Scoresberg can put the puck in the net, but he might as well be called (alternate) captain clutch. He had the most game-winning goals for the Predators and was tied for second-most in the league with nine in the 2016-17 season. He comes through when the team needs him the most, an essential quality in a leader.
Mattias Ekholm
This was a bit surprising, not because Ekholm isn't capable of the role but because he is mainly a "behind the scenes" guy. He doesn't turn heads with his offensive play, but his defensive prowess was noticeable during last year's playoffs.
In his sixth season with the Predators, Ekholm has 85 points (19 goals and 66 assists) total. It's hard to stand in the shadows of players like Josi and P.K. Subban, but he holds his own. Capable of generating offensive opportunities for his teammates while shutting down opposing team's top players, Ekholm is only getting better.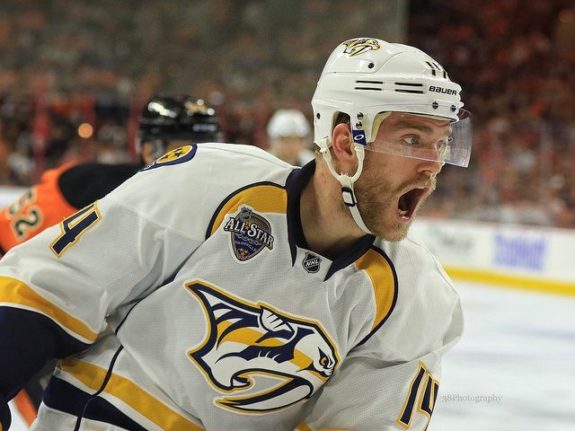 Ekholm will take on the role of protector. Whenever an opposing player gets too close to Rinne in the crease, he will be in their face. If an opposing player gets chippy with his teammates, he will be there to give a friendly (not-friendly) bump; he speaks softly but carries a big stick.
Ryan Johansen
The Predators desperately needed a first-line center in 2015 and acquired Ryan Johansen at the cost of a young, talented defenseman. As it turns out, Johansen's success alongside the Predators' deep defensive depth makes this trade an absolute success.
Johansen was tied for most points on the Predators last season with his fourth consecutive 60+ point season. There's no denying that his presence has elevated the team. His teammates' numbers dropped after his injury late in the playoffs last season further highlighting his importance.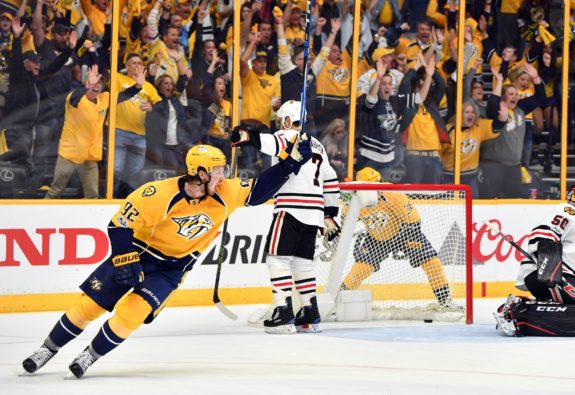 Johansen is a combination of Ekholm and Forsberg, providing a physical presence with solid offensive skill. He isn't afraid to drive an opposing player into the boards and generate a scoring opportunity shortly thereafter. Unfortunately, he likes to take penalties too; however, maybe the "A" on his chest will reduce that trend.