After a long summer, the New York Rangers are back. An eventful offseason generated intrigue as the Blueshirts began camp late last week, and fans finally got their first taste of the new-look roster on Monday and Wednesday.
New York picked up a pair of wins over relatively weak squads iced by local rivals the New York Islanders and New Jersey Devils, and although anything that happens in the preseason should be taken with a grain of salt, there were plenty of telling takeaways.
Andersson Isn't Ready
With the departures of centers Derek Stepan and Oscar Lindberg, the Rangers began camp light up the middle. Mika Zibanejad, Kevin Hayes and free agent signing David Desharnais were locks to fill three of the four center positions, leaving the fourth up for grabs.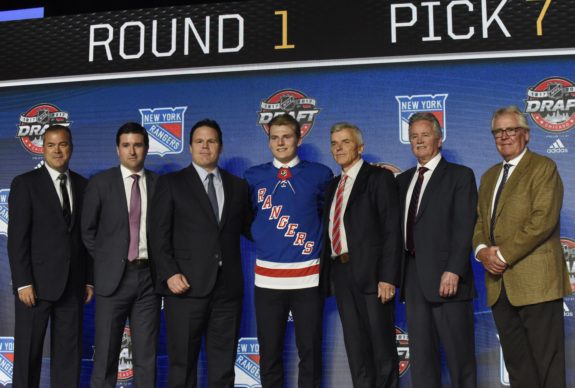 Offseason talk was that JT Miller, who has played mostly on the wing as a pro, would be given a shot to fill the hole, but youngsters Cristoval Nieves and Lias Andersson – the Rangers' seventh-overall selection in the 2017 NHL Entry Draft – would have the opportunity to make an impression.
Andersson was one of just two players – the other being 31-year-old vet Andrew Desjardins who's another option at center – to play in both Monday and Wednesday's games and proved that he's just not ready for regular NHL action.
You can tell, one day, he'll be a responsible, two-way guy that is effective in all three zones, but there's no reason to rush him. On Wednesday night against the Devils, Andersson looked slow and nervous. He was better on Monday against the Islanders, winning battles in the corners and cycling well with linemates Pavel Buchnevich and Michael Grabner in the first period, but he disappeared in the second and third and simply looked like an 18-year-old on Wednesday.
There are other options and let's be real, having Andersson on the team doesn't make the Rangers significantly better. He'd be handed sheltered fourth-line minutes and would be better served seeing more significant time back home in Sweden.
Chytil is Seriously Talented
The scouting reports were promising, but Filip Chytil turned a lot of heads on Wednesday night.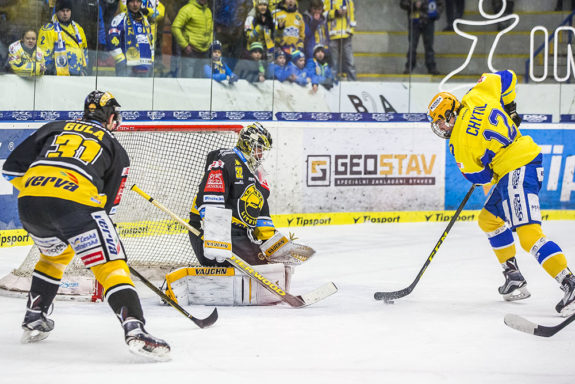 At 6-foot-2, 192 pounds, the Czech native, who turned 18 just two weeks ago, has got the body but he's also got the speed, the stick skills and the smarts to be a special player.
Centering veterans Chris Kreider and Mats Zuccarello, Chytil rounded out a tandem that threatened every shift. Sure, playing with wingers like Kreider and Zuccarello against low-level competition would make a lot of players look good, but Chytil showed that he can protect the puck well, make plays with speed and, I think most impressively, find a way into open space and goal-scoring positions.
He was engaged and confident and significantly more impressive than Andersson. I also think he was more impressive than Buchnevich was on Monday and would argue that Chytil has been better than Buchnevich was in the preseason last year. Where does this leave the youngster? We'll have to wait and see, but his maturity, skill and game-breaking ability make him an interesting option for Rangers management for the remainder of camp.
Pionk & DeAngelo Put Staal & Holden on Notice
The Rangers utilized a rather weak forward group on Monday night vs. the Islanders, but that only meant defensemen Neal Pionk and Anthony DeAngelo were given opportunities to shine.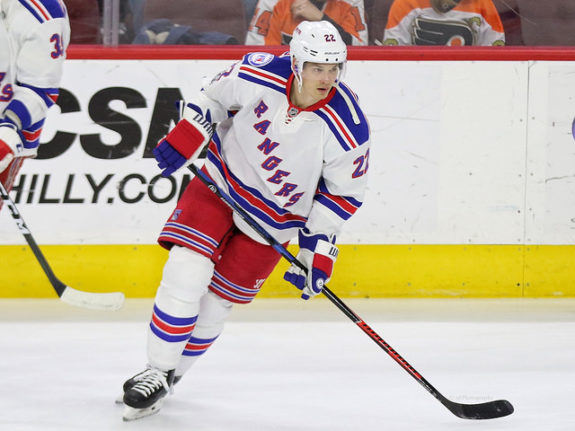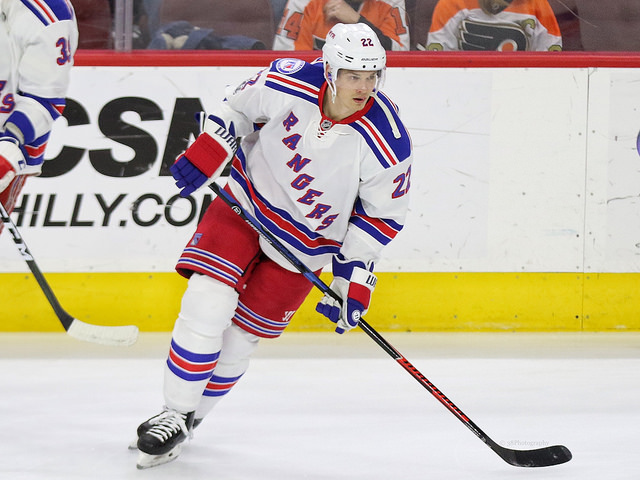 Pionk was a collegiate free-agent signing and DeAngelo was part of general manager Jeff Gorton's return in the Stepan trade. The acquisitions – along with the signing of Kevin Shattenkirk – made it abundantly clear that the Rangers' defence is going to be more mobile.
It's no secret the team has tried to get progressively quicker in hopes of playing a blistering up-tempo game, and the shortcomings of Dan Girardi, Marc Staal and Nick Holden in the system were exposed last season. Enter Pionk and DeAngelo, who were born to play in AV's system.
Both are great skaters – Pionk, in particular, is exceptional – and have no issues moving the puck out of their own end quickly. With speedy wingers like Kreider and Grabner, the Rangers rely on speed through the neutral zone to score goals. Pionk and DeAngelo can facilitate that.
Both can quarterback the power play and aren't afraid to shoot. Pionk may be a bit small, but DeAngelo has an edge. Both need some work in their own end, but AV and the staff can help fill the gaps.
What does all this mean for veterans Staal and Holden? They're fighting for spots on the team. They were woeful – Holden on Monday and Staal on Wednesday – and looked like remnants of the long-gone John Tortorella system. If Vigneault is serious about transforming the team he must cut the dead weight.
Shattenkirk Changes the Power Play
Not like it's a surprise, but Shattenkirk is going to do wonders for the Rangers' power play.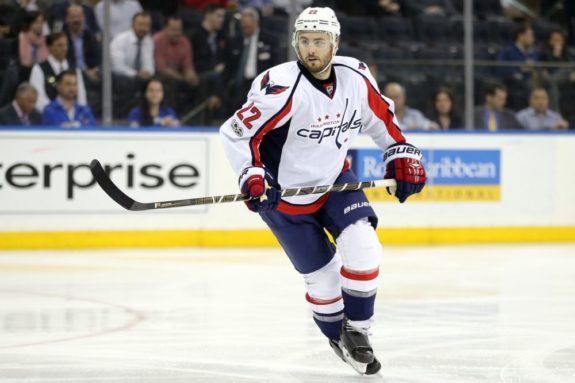 You hear it often but it's true: the Rangers haven't had a power play quarterback like Shattenkirk since Brian Leetch. And now, finally, the team's Achilles heel has been addressed.
The New Rochelle, NY native collected three assists vs. the Devils on Wednesday – one of which came on the power play, another on a goal scored immediately after a power play – but a player of his caliber should be able to dominate meaningless preseason games.
That said, we got a glimpse of what Shattenkirk could do with the man advantage. A strong puck carrier, Shattenkirk takes open ice well and as a right-handed shot, feeds players on the left wing, like Kreider for example, making zone entry much easier.
In the zone, Shattenkirk possesses the puck well under pressure, isn't afraid to shoot and always finds the open man. If the rest of his unit is active, not stagnant like we've seen in the past, Shattenkirk will find them and the power play will be more effective.
Desharnais Fits the System Well
When the Rangers inked Desharnais to a contract on July 4, the team's fanbase groaned. It signaled that management had settled on its center group, which was looking unimpressive in the wake of Stepan and Lindberg's departures.
Desharnais was successful with the Montreal Canadiens in 2013-14 and 2014-15 but managed just 43 points in 114 games over the last two seasons with the Habs and Edmonton Oilers. It appeared the 31-year-old would be a stop-gap fourth-line centerman.
But I think he is a prime candidate for New York's annual reclamation project. Upper management and Vigneault's coaching staff have helped several veterans revive their doomed NHL careers over the past several seasons – see Benoit Pouliot and Anton Stralman – and Desharnais fits the bill for another success story.
A crafty and heady player, Desharnais, though undersized, is smart and can make plays. He's a good skater and could be dangerous if used on a line with speedy and scrappy players. I could see a trio of Desharnais, Grabner, and Jesper Fast, when healthy, doing a lot of damage to fourth-line opponents.
An eight-year veteran, Desharnais can be trusted in all three zones, is good enough in the faceoff circle and can be used on the power play. Look for his signing to be one of the bargains of the offseason.