It has taken a couple MVP performances, but there is hope for the Vancouver Canucks at the All-Star break. Hope may be faint, but the resilient Canucks sit just one point out of a wild card spot 50 games into the season.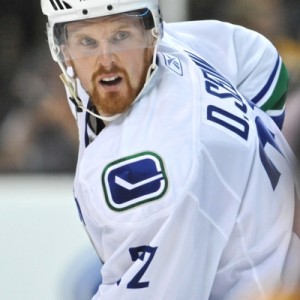 Hope should probably be tempered considering that the Canucks have a tough schedule ahead. If last year was any reminder, the Canucks are still prone to a precipitous fall from grace. After 50 games last year, Vancouver had 20 wins and 50 points. They were rewarded by a few extra loser points, but the 2015-16 Canucks are only two points behind these Canucks.
Still, a couple players have to stand out if a team is going to stay in the playoff picture. Last year, Daniel Sedin registered 28 goals and 61 points before being named team MVP.
This season, the Sedins are taking a backseat to a couple other Canucks players. With two players standing out as the team MVP, let's take a look at the obvious selection.
Bo Horvat
On one hand, you might think, how is Horvat not automatically the team's MVP? He leads the Canucks in both goals and points in his third NHL season. It earned him the nod to his first career NHL All-Star Game, where he registered four points and scored two beautiful goals.
Sure, it is lackluster hockey, but Horvat has managed to shine on the NHL's most star-studded stage. It shouldn't be a surprise to Canucks fans since he's been doing this for the team all season.
Even though he is third among all Canucks centremen in ice time, he is the team's best centre. His 14 goals and 32 points have him poised to crack the 50-point plateau for the first time in his career. The future captain of the Canucks is celebrating his coming-out party this season and the rest of the league should take notice — especially after his All-Star game inclusion.
Horvat was chosen as the Canucks' most exciting player in 2015-16. He will surely get some long looks for team MVP, but one other player is standing in his way.
Ryan Miller
People might be calling for Jacob Markstrom to start more games (and rightfully so), but it's hard to ignore Ryan Miller's contributions to this team. Since Christmas, he has been nothing short of spectacular. His goaltending is the single-largest reason why the Canucks are still in the playoff hunt.
In 11 games since the holidays, Miller's 1.56 goals-against average and his .945 save percentage are both tops in the NHL. He is 7-2-2 in that span. If the Canucks gave him a little more goal support, Miller probably could have snagged another win or two.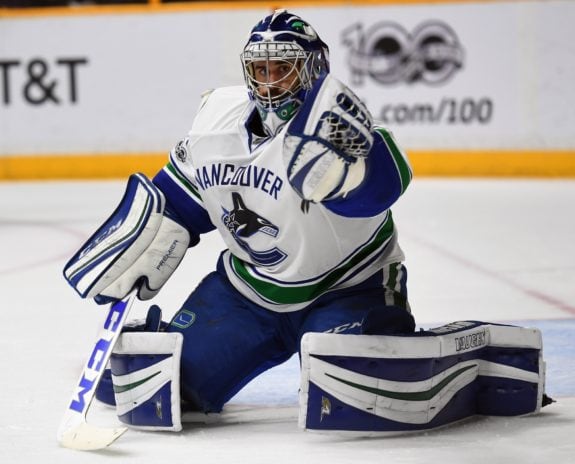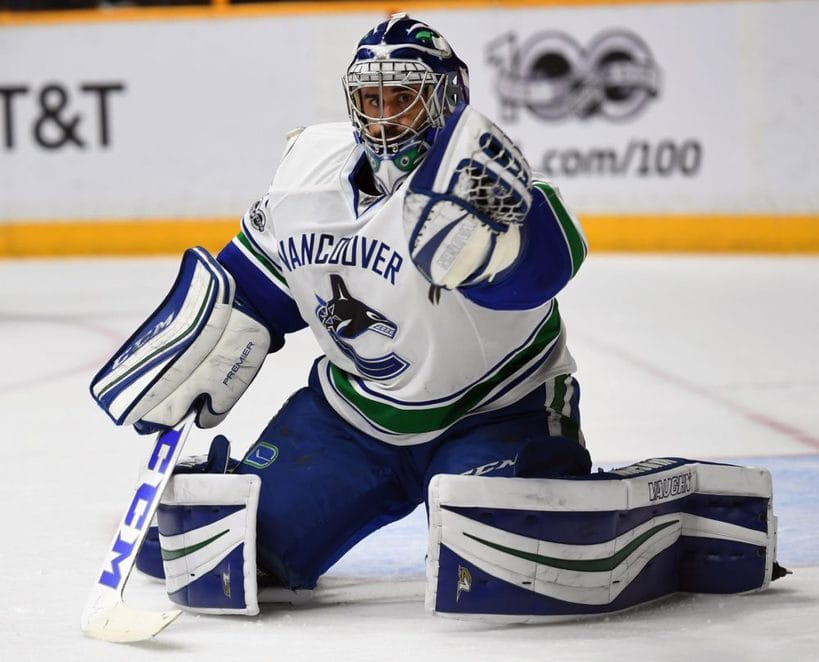 A good goalie often steals wins for his team, and Miller has done that on a few occasions for the Canucks. Most notably, Miller absolutely stole a victory for the home side on Jan. 7, when the Canucks beat the Calgary Flames 4-2 despite registering only 13 shots. Miller made 44 saves in the contest and led his team to victory.
There are many questions surrounding Miller's status as a member of the Canucks. Will he be traded, re-signed, or let loose as a free agent? General manager Jim Benning is likely considering re-signing the league's second-oldest goalie because he's been lights out for the Canucks.
MVP to Date
The fan favourite in Vancouver is easily Horvat. He is only 21-years-old but arguably the face of the franchise. He works hard on the ice and carries himself well off of it. Those are key characteristics in a leader, and it would be a shock if Horvat wasn't the Canucks future captain.
Miller probably isn't even the Canucks most liked goaltender. Fans are clamouring for the younger Markstrom to start more games. He hasn't fared poorly either, with a .930 save percentage since the Christmas break.
Regardless, Miller has to be the team's MVP up to this point in the season. Horvat has been the Canucks' best forward, but without Miller, this team isn't in the playoff hunt.
Clawing back into a playoff spot seemed impossible for the Canucks a month ago. They were seven points out after losing to the Flames on Dec. 23 and it has been Miller who brought the Canucks back up the standings.
Hockey Reference's point shares statistic often favours goalies, but Miller is easily leading the Canucks with 6.3 point shares. Horvat is second on the team with 3.9. Horvat's offence has been a pleasant surprise with the Sedins regressing, but Miller's magic has the Canucks sniffing for a playoff spot.
KPU Journalism Graduate. Trevor has been writing for The Hockey Writers since October 2014. He has contributed articles related to the Ottawa Senators, Vancouver Canucks, and other issues/stories regarding the game of hockey. Trevor currently lives in White Rock, B.C.