The Tampa Bay Lightning begin a four-game home stand that has the potential to define their season when they host the Boston Bruins on Tuesday.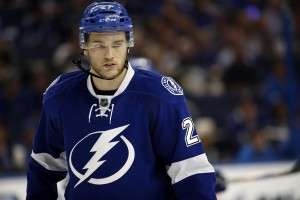 The Lightning are six points behind the Philadelphia Flyers for the final wild card spot in the Eastern Conference and will be playing two Atlantic Division teams that hold a playoff spot — the Bruins and the Ottawa Senators — in the next three days. With just 32 games left in the regular season, each one has suddenly become a 'must-win' of sorts, as the Lightning look to make up major ground after a slow start to the first half of the season that has crept into the first month of 2017.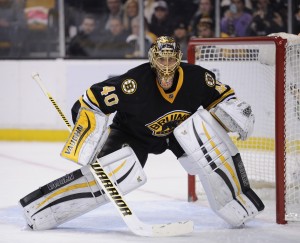 The Bruins enter the contest in third place in the division standings with 56 points, but will look to continue to build upon their point total and widen the gap between themselves and other playoff hopefuls in the Eastern Conference. Before the All-Star break, the Bruins snapped a four-game losing streak with back-to-back 4-3 victories over the Detroit Red Wings and Pittsburgh Penguins.
The Bruins lead the season series two games to none and have outscored the Lightning by an 8-4 margin, but these teams have developed a bit of a rivalry over the past six seasons since the Bruins eliminated the Lightning in seven games in the 2011 Eastern Conference Final en route to the Stanley Cup.
Both clubs will be eager to collect two points, as each game takes on an increasingly bigger importance with regular season play entering the month of February and playoff races remaining tight in their conference.
Let's take a closer look at Tuesday's contest between the Bruins and Lightning.
---
Boston Bruins at Tampa Bay Lightning
Amalie Arena – 7:30 p.m. EST
Broadcast Channels – SN, SN1, TVAS, SUN, NESN
2016-17 Season Series: Bruins lead 2-0-0 (Nov. 3: 4-3 SO, Nov. 27: 4-1) 
Boston Bruins – 25-21-6 – 56 points
Road Record: 13-9-6
Hot Players: Patrice Bergeron, Brad Marchand, David Pastrnak
Key Injuries: N/A
Projected lines*:
Forwards
Brad Marchand — Patrice Bergeron — David Pastrnak
Frank Vatrano — David Krejci — David Backes
Matt Beleskey — Ryan Spooner — Riley Nash
Tim Schaller — Dominic Moore — Jimmy Hayes or Austin Czarnik
Defense
Zdeno Chara — Brandon Carlo
Torey Krug — Adam McQuaid
Colin Miller — Kevan Miller
Starting Goaltender
Tuukka Rask
*These line combinations are subject to change.
Tampa Bay Lightning – 22-22-6 – 50 Points
Home Record: 12-8-2
Hot Players: Jonathan Drouin, Victor Hedman
Key Injuries: Michael Bournival (upper-body), Ryan Callahan (lower-body), Brayden Point (upper-body), Steven Stamkos (right knee)
Projected lines**:
Forwards
Brian Boyle – Valtteri Filppula – Jonathan Drouin
Alex Killorn – Tyler Johnson – Brayden Point
Ondrej Palat  – Vladislav Namestnikov  – Nikita Kucherov
J.T. Brown – Cedric Paquette – Gabriel Dumont
Defense
Victor Hedman – Anton Stralman
Jason Garrison – Andrej Sustr
Braydon Coburn – Luke Witkowski or Jake Dotchin
Starting Goaltender
Ben Bishop
**These line combinations are subject to change and were based upon the team's morning skate on Tuesday. Hedman and Kucherov played in the NHL All-Star Game on Sunday in Los Angeles and were given the morning skate off, according to Lightning beat writer Bryan Burns. However, they are expected to be in the lineup against the Bruins.
[irp]
---
Game Notes
[miptheme_dropcap style="normal" color="#222222″ background=""]1)[/miptheme_dropcap] This game is unique in that it pits one of the league's best power plays (the Lightning) up against one of the top penalty killing units (the Bruins). The Lightning enter the contest ranked fourth with the man-advantage, currently operating at a 22.8 percent success rate, while the Bruins boast the second best penalty kill, at 86.5 percent. Given how good each team is on the opposite side end of special teams, it makes it more likely that this game will be decided by what takes place at even-strength.
[miptheme_dropcap style="normal" color="#222222″ background=""]2)[/miptheme_dropcap] Brayden Point has been out of the lineup since Dec. 29 with a wrist injury but skated with the team on Monday. Point participated in line rushes during the team's morning skate in a regular jersey, but his availability against the Bruins is "still up in the air" per head coach Jon Cooper, according to Burns.
[miptheme_dropcap style="normal" color="#222222″ background=""]3)[/miptheme_dropcap] Bruins defenseman Brandon Carlo skated with the team during their practice on Monday and reportedly "felt good" after leaving Thursday's game with a lower-body injury. He also participated in the team's morning skate on Tuesday morning. The 20-year-old rookie has been a big piece of the team's blue line this season, tallying 12 points in 52 games and averaging 21:30 of time on ice per contest.
[miptheme_dropcap style="normal" color="#222222″ background=""]4)[/miptheme_dropcap] Ben Bishop will be the starter against the Bruins — his first since a 5-3 loss to the Arizona Coyotes on Jan. 21. He has posted a 11-11-3 in 26 games of action and has a 2.78 goals-against average and a .905 save percentage this season.
[miptheme_dropcap style="normal" color="#222222″ background=""]5)[/miptheme_dropcap] The Bruins are expected to start netminder Tuukka Rask in goal. The 29-year-old has played in 41 games this season, posting a 24-12-4 record with a 2.15 goals-against average and a .918 save percentage. He's faced the Lightning in both matchups this season and yielded four goals in two wins.