The Ivan Hlinka Memorial Cup didn't start very well for the US team as they lost the starting game against a strong Finnish team 1-5. The game was already decided after the first period when the Americans were behind  0-4. They were looking for an improvement in the second game against the Russians and although they dominated and clearly outshot them, they found themselves losing the game 2-5 because they didn't score on many chances and Russia used their strong powerplay game to score three goals. Although they won the last round robin game by routing the hosts from Slovakia with a clear 7-3 victory, it didn't change the fact that USA missed the Semi-Finals. USA finished the tournament on fifth place after beating the Czechs in their positioning game 4-3.
https://twitter.com/graindaiv/status/629753062308073472
For the Ivan Hlinka Memorial Cup, which takes place in the Czech Republic and Slovakia, USA Hockey doesn't usually send their best available 18-years-old prospects to this tournament. This year they followed their tradition and didn't invite any 2016 top prospects. The most notable invitees were Riley Tufte and Tim Gettinger, two prospects who are projected to be selected in the early rounds in the 2016 NHL Draft by Eliteprospects as well as Kailer Yamamoto and Casey Mittelstadt, two top prospects for the 2017 NHL Draft.
THW took a close look at the players who stood out the most in their round robin games:
Casey Mittelstadt (C, University of Minnesota committed)
Casey Mittelstadt is one of three American players at the Ivan Hlinka Memorial Cup who are only available in the 2017 draft. However, this didn't prevent him from putting on a show. He was arguably the best American player at this tournament and amazed the crowd whenever he was on the ice. His puckhandling skills were outstanding and the mix of speed, skills and vision was very impressive. He was literally flying over the ice with the puck and was a treat to watch in almost any of his shifts. Mittelstadt kept you on the verge of your seat throughout the tournament. He was the kind of player who is the reason why you want to purchase a ticket for the game he is playing in. Highly attractive and never disappointing.
U.S. Under-18 Select Team F Casey Mittelstadt (Eden Prairie HS) is tied for the @HlinkaMemorial scoring lead with 3-4–7 in 4 games.

— MHCA (@MNHocCoachAssn) August 14, 2015
If you are looking for flaws in his game, then you would need to mention that he tries to do too much at times. He sometimes wanted to make one move too many and missed the perfect passing moment. He also tends to make too many blind passes.
He verbally committed to the University of Minnesota and as of today he should be considered as one of the top prospects for the 2017 Draft Class.
Kailer Yamamoto (C/LW, Spokane Chiefs)
Next to Mittelstadt it was Kailer Yamamoto, the other top prospect of the 2017 Draft Class, who managed to impress. Together with Mittelstadt he was clearly the best player for Team USA. Rather smallish listed at only 5'8" and 159 lbs, he has the right tools to be a flashy, undersized playmaker at NHL level. His skating agility, acceleration and top speed is through the roof and he seems to fly over the ice while still maintaining control over the puck.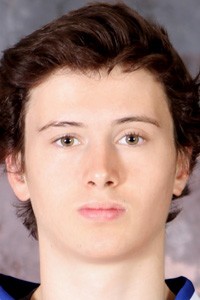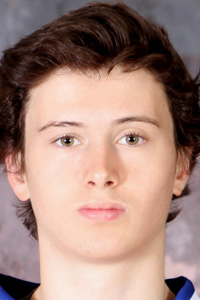 His accurate and strong passes always seemed to arrive and he organized the powerplay with his great vision and creativity. Yamamoto showed outstanding puckhanding skills and twisted and turned while still keeping control over the puck. He would possess a hard wrister but needs to use it more often.
Yamamoto will play his second season with the Spokane Chiefs after finishing his first WHL season with an impressing 57 points. As of now, he is deemed to be selected within the top 10 in the 2017 NHL Draft.
Mitch Eliot (D, Michigan State University committed)
Michigan State-native Mitch Eliot captained the US team and convinced with good communication on and off the ice, perfect work ethic and on ice presence. He played an extremely matured play, stayed very calm in each game situation and showed good mobility. It was very hard to win board battles against him as he showed excellent balance as well as upper body strength and never backed off from any duel. Eliot led by example and never took a shift off. After turnovers he immediately hustled back and worked very hard, he never took a shift off.
Eliot verbally committed to play hockey for Michigan State.
Tim Gettinger (LW/RW, Sault Ste. Marie Greyhounds)
Tim Gettinger is a winger with big size and good strength. He showed a responsible two-way game and supported his defenders well. He used all of his 216 lbs to drive the net and stayed there to screen the goaltender. He was extremely hard to move around and parked himself perfectly in front of the net. Although he is very big in size, listed at 6'5", he showed good top speed. An area where he can improve is his passing accuracy as well as he needs to use his big frame more effectively in board battles and while hitting.
Tim Gettinger – Projected to be drafted in 2016 NHL Draft: 2nd Round, 52nd Overall Pick by Boston Boston Bruin's… http://t.co/0hFNejl4D8

— Puck University (@PuckUniversity) July 12, 2015
Gettinger will play his second season with the Sault Ste. Marie Greyhounds after finishing his first one scoring 25 points.
Other notables in the team that had a fairly good tournament are defenceman Cameron Dineen and big winger Riley Tufte. Dineen, a mobile defender who showed a great defensive positioning game, will join the North Bay Battalion for the upcoming season. Riley Tufte, another big sized winger who plays a similar game like Gettinger, was often fighting without luck and didn't manage to produce much offence, although he showed a very reliable two-way game as well as powerful first strides.