It's taken a while, but at long last the Vancouver Canucks have a new Head Coach in Willie Desjardins. There are some that feel better coaching candidates may have passed the Canucks by, with Barry Trotz going to Washington and Dan Bylsma still available. But while they may be more experienced, there are a lot of attributes a coach must possess in order to best fit your team and lead them to success. A closer look reveals that he has many of the attributes that appeal to a leadership group looking to turn a team around.
Applying His Lessons From One Of The Best
Desjardins finished his playing career under the tutelage of Dave King, a Hockey Canada legend, who was the coach of the University of Saskatchewan at the time and whom he credits for getting him in to coaching.
That lead him to the University of Calgary, where he started as an Assistant Coach and then won 2 National Championships as the Head Coach.
The pedigree of a coach who is due for a promotion to bigger and better things continued to grow. In a 10 year career as Head Coach in both the WHL and AHL, he has only had one losing season. During that same period he won 2 WHL championships and has just won the Calder Cup in the AHL a couple weeks ago with the Texas Stars.
There is international success as well, as he spent time in the Program of Excellence as an Assistant Coach with the 2009 World Junior gold medal team, and the 2010 silver medal team.
Along the way he also managed to gain some NHL experience, as the Associate Head Coach with the Dallas Stars from 2010-2012.
With the fact he can coach seemingly firmly established, the question of why he hasn't seen duty behind the bench as a head coach has arisen, and the answer is something you rarely see these days.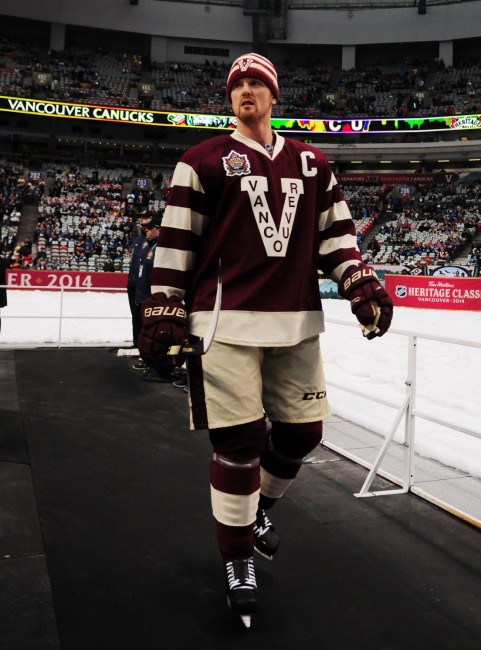 Pursuing The NHL Dream
Loyalty is a big issue. Willie Desjardins has always taken jobs that he knew he would enjoy, and never felt the compulsion to constantly position himself higher on the ladder in a furious attempt at promotion.
He preferred instead to take jobs with good people and players who were willing to work, and created an environment of success and fulfillment. As a result, championships followed. It's always been about finding a situation you enjoy working and living in, a fairly sound philosophy by most standards.
In fact, loyalty appears to be one of the critical reasons in not signing with Pittsburgh, as he wanted a say in who his Assistant Coaches will be. As opposed to term or money, it's a refreshing sticking point.
It is thought that he will bring former Canuck defenceman Doug Lidster aboard, as he was with Desjardins in Texas and in Medicine Hat. It makes sense, no reason to mess with a successful recipe.
And since loyalty isn't exactly a pervasive element in professional sports, it's a nice attitude to have in the dressing room. It's tough to over emphasize the importance of leading by example, and this is the type of leadership that motivates people to re-evaluate their own attitude.
So why might Desjardins have success where other coaches have failed? One of the key reasons is his ability to fit in at any level and get the most out of players. He has the innate ability to connect with the players he coaches, and that is a skill that is hard to teach and undervalued.
He also has the ability to motivate, which likely stems from his character, and is a skilled teacher. He's not a fiery yeller and screamer, but rather a calm presence that uses mistakes as a corrective tool.
"I want us to play hard every night, I want us to play hard every shift,"-Canucks.com
His teams are fast, up-tempo and work hard, which favours the current roster as well as the type of players Benning is looking to add to the team in the near future. This style is exactly the type Linden and Benning want to return to, as opposed to riding your best players relentlessly and expecting each player to block more shots than the goalie.
From This Point Forward
From the moment Trevor Linden took over, the team's philosophy has been to move ahead, to turn the page and enter a new chapter. That includes re-defining the team's culture and its attitude toward change. The thinking is, what has been done in the past hasn't worked, so we have to adopt new strategies.
Every coach had a first NHL game. How are we ever going to find the next Scotty Bowman or Toe Blake if we keep recycling the same coaches, a pattern that has emerged that hasn't proven to be effective?
Essentially this NHL carousel is the familiar routine, and it hasn't worked, so the idea of bringing Desjardins in to coach is far from foolish, it's the type of progressive thinking Vancouver is going to have to make a habit if they want success.
Yes, there is a benefit to a change in scenery, but often the results are the same because there is a lack of new avenues of thinking. People want to see new ideas and innovation, they just don't want their team to be the ones doing it first.
Re-thinking their views on coaching, drafting and management style was necessary and critical to a Canuck future where winning is a regular occurrence again, and a championship is attainable. Optimism is not weakness, Desjardins has given no reason whatsoever to not be put in charge of a team that moving in a new direction, just as he is doing himself.

Fans weren't really excited at the idea of Bylsma, and he has a Stanley Cup. So you might as well find a coach that has a proven ability to win, the right attitude and the desire to succeed, and that's what the Canucks have done.
The best reason to hire Desjardins may be what he hasn't shown us yet, accomplishments yet to be realized. He may not be the best coach in the league at this exact moment, but now that he has the opportunity, it's a possibility one day. And at the outset, he appears to be the ideal fit for the Canucks.
Another positive step in the right direction.