The Vancouver Canucks have a lot going on in their organization at the moment, not the least of which is finding a new coach to steer a ship that, if not lost, is certainly off course a few degrees. There are several candidates out there, but as we've learned, not every coach is suited of every team. The Canucks need a specific type of leader to maximize their current roster, and for that reason I believe Vancouver really needs to make Barry Trotz their number 1 priority.
Early History of Barry Trotz
He has a few key traits as a coach that will make him sought after by every team with a vacancy, not the least of which is his history of winning. It started as a player in junior with the Regina Pats where he played from 1979-1982, winning the WHL Championship in 1980. In his final year of junior hockey, playing for his hometown in Dauphin, Manitoba, the Kings won the MJHL title.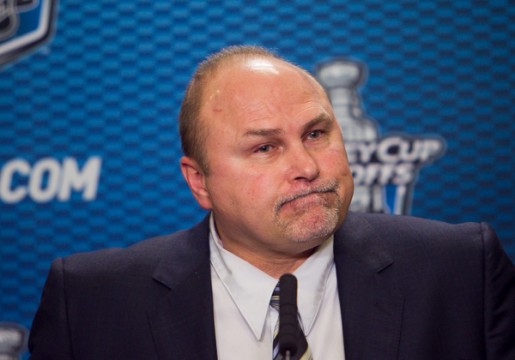 When his playing career ended, his coaching career began quickly, becoming the Assistant Coach of the University of Manitoba in 1984. A quick study, the very next year he was the GM and Coach of those same hometown Dauphin Kings. He continued to move up the ranks, and in 1987 he not only returned to the University of Manitoba as Head Coach, but also became a part time Scout for the Washington Capitals.
The Capitals apparently liked what they saw, as they made him Head Coach of their top minor league affiliate, the Baltimore Skipjacks, in 1992. In 1993 the team moved to Portland and became the Pirates, where they promptly won the Calder Cup in their first year and made the finals their second year.
By now he wasn't just on the radar of the Capitals, other teams around the league had noticed his propensity for winning and began making inquiries. And with expansion coming and Washington happy with their coaching staff, the Nashville Predators grabbed him and made him their coach for their inaugural 1998-1999 season.
Anyone will tell you that coaching an expansion team is no small task, but Trotz was highly regarded by Nashville because they felt that he had the ability to adapt to the players they were going to draft, and would employ a style that was best suited to them.
Coaching Style
And that mindset was going to be extremely important, because anytime there is an expansion draft, offence is in short supply, so Trotz was going to have to find a way to win consistently with a team that had no choice but to build from the back end out.
So that's what he did, he used the assets around him in the way that best suited them, and built on that. And that philosophy is what the Canucks need, a coach that will come in and adapt to the attributes they currently have, as opposed to Tortorella coming in and making the team adapt to him and his pre-determined style. But the fact that his team was known for it's strong blueline doesn't mean he was a boring, defence first coach, In fact, he squeezed as much offence as he could out of his players.
Hurricanes writer Bob Wage wrote an article that proved as much. He's very much in favour of generating offence, he's just never had much of it in his career in Nashville. The article shows that most players came in and either equalled previous point production, or exceeded it.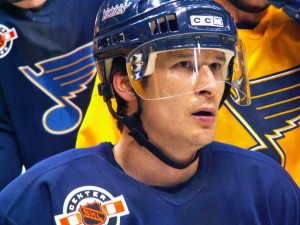 Hardly something that would occur if a coach was truly motivated by a dump-and-chase, trapping style of game.
He also prioritized special teams, and for the most part kept the Predators in the upper half of the league in powerplay efficiency. Last year Nashville was 12th in the league, and 2 years ago they were 1st overall in the NHL. It's not too much of a stretch to conclude that he would be able to have a big impact on the Canuck powerplay with their offensive weapons, weapons that I believe have a lot of ammo left in them.
That should be music to Canuck fan's ears, as a lot of Vancouver faithful were unhappy watching their team evolve into a defensive minded team who put a premium on blocking shots, with a roster that was far more suited to playing a wide open style. That style had become less effective recently, and fans were looking for someone to come in and revitalize it, not coach in a way that virtually ignored it.
Trotz's Effectiveness So Far
Yes, the goal is to win the Cup, but the only way to accomplish that is to continually progress. A team needs to improve a little every year and develop a culture that lends itself to thinking Stanley Cup, instead of just thinking winning season. Looking back on his tenure in Nashville, that appears to be the path Trotz was following.
In his 15 years coaching the Predators he consistently moved the team forward, first in wins, then points, then into the playoffs. In the last 10 years Nashville made the playoffs 7 times. Unfortunately for him, he essentially became a victim of his own success, because Nashville fans got a taste of success and got used to it. When the team failed to make the playoffs the past 2 seasons, it was determined change was necessary.
Trotz's Unfinished Legacy
Because his team has never been flashy, it's possible that Trotz is undervalued and that his accomplishments have not gotten the recognition he deserves.In order to make this point more clear, let's look at what he's accomplished in comparison to the most winning coaches of all time.
The chart in the above link reveals some pretty impressive statistics. Barry Trotz is currently 14 on the All-Time list of winningest coaches, and should he continue coaching at the beginning of next season, he could easily be in the top 10 in 2 year's time. Should that occur, he would be keeping pace with Jacques Martin and Jacques Lemair, 2 coaches that know their way around the concept of winning.
He is already ahead of such talentented coaches as Glen Sather, Toe Blake and Billy Reay, and only he and Toe Blake have made the list while coaching a single team. Furthermore, it should be noted that he has a career winning percentage of .533, which is particularly noteworthy considering it all began as an expansion team.
It's not like he stepped into an established team that was merely looking for a change to revitalize a stagnant group.
Barry Trotz could retire tomorrow, having had a long and distinguished career that most coaches would envy, but I suspect he won't, because I believe he thinks there is a Stanley Cup in his future. And I believe he is right, his pedigree suggests that it will be part of his legacy and it's the only thing missing. If I were running the Canucks, I would very much want to be a part of that future.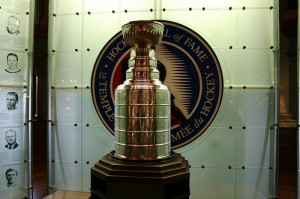 Darrin Hayes is a regular contributor for the Vancouver Canucks on TheHockeyWriters.com. Follow Darrin on Twitter @HayesTHW or on Facebook via TheHockeyWriters fan page.