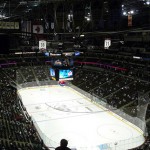 In my last article, I discussed the critical success factors that could lead to the Colorado Avalanche making the playoffs next season. This article will involve taking a more pessimistic line and exploring the barriers to post season hockey.  Looking at the team, its place in the division, the coach and the ownership, I hope to explore some of the problems that the Avalanche will face next season.
Strong Northwest Division
One of the major stumbling blocks for the Avalanche maybe their fellow Northwest division rivals.  As mentioned in my last article, the Avalanche had a poor record last season (8-14-2) and this can only get worse.  Bottom team Edmonton Oilers are going through a transition period but have three stars of the future in 19 year old Ryan Nugent-Hopkins, 22 year old Jordan Eberle and 21 year old Taylor Hall.  Minnesota Wild have invested heavily in perennial performers Zach Parise and Ryan Suter with 13 year $98 million contracts.  Vancouver Canucks have dominated the division, winning it 5 times over the last 6 seasons, and will be as difficult as ever to beat.  Calgary Flames seem to be the only team in the division who show little signs of improvement.
Huge Salary Cap Space
Colorado Avalanche's cap space is $16,141,667 and suggests a lack of ambition from Kroenke Sports Enterprises.  It does give the team scope to invest in a tried and tested player perhaps replicating the bold moves that Minnesota Wild have entered into.  Some of that cap space will be needed in 2014-15 as Gabriel Landeskog's entry level contract will end and he will become a restricted free agent (RFA).
Joe Sacco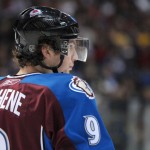 It's one of the fans biggest gripes but Joe Sacco is still coach.  It's very easy for fans to put the blame on the coach rather than look further afield.  However, investigation into Sacco suggests that they may have point.  Firstly, out of the 28 current NHL coaches who have league experience, Joe Sacco has only the 25th best points percentage record.  His record, 0.510, also needs to be put in the context of his three seasons in charge.  Secondly, Sacco seems to have only one style of management and that's his 'doghouse' style of benching players who he feels aren't performing.  This one dimensional style certainly won't work with more psychologically complex characters. Surely players such as Matt Duchene need to be persisted with to allow them to find their way back into games or out of poor runs.  Confidence is a huge part of professional sport and the 'doghouse' can have a detrimental effect rather than a positive one.  Thirdly, the 'badwill' created by an unpopular coach can have a negative impact on teams.  Perhaps, it is a time to bring in a new coach?
Stan Kroenke 
It's a difficult thing to assess how much of a negative impact that Stan Kroenke has on the Colorado Avalanche.  Looking at this impressive portfolio of teams, Kroenke collects them like baseball cards and runs them as self sustaining businesses.  It is this self sustainability that I question in so far as the Colorado Avalanche's ability to compete.  As an investment and business, Kroenke is astute.  However, running the Denver Nuggets, St Louis Rams, Colorado Rapids, Arsenal FC as well the Avalanche must stretch his capacity to meet their individual needs.  Currently, Arsenal FC will be a huge distraction as fellow shareholder Alisher Usmanov, who Kroenke has no contact with, is causing much disruption and upset in the boardroom.
For me, the highlighted areas aren't unsurmountable but will impinge on the effectiveness of the team.  There are many good aspects to Stan Kroenke's ownership of the team but success will come in spite of the lack of investment as demonstrated by the large cap space.  Perhaps, this lack of investment is constricting Joe Sacco's ability to build 'his' team and why Stan Kroenke has been more passive when dealing with Sacco's inability to get the Avalanche back into the playoffs.  Either way, next season must see an improvement for Sacco, for Kroenke and, more importantly, the Colorado Avalanche franchise and its fans.