The Minnesota Wild are officially in the middle of the first round of the 2023 Postseason and they are currently tied at two games a piece with the Dallas Stars. They've been very up and down since the series started with some dramatic wins and very rough losses but now the games are coming down to the wire.

This past week the Wild played four games, two in Dallas and two at home. They took down the Stars in double overtime to win Game 1 but fell dramatically 7-3 in Game 2. They redeemed themselves at home for Game 3 with a 5-1 win but again fell in Game 4, 3-2. They had some surprising players step up and make themselves known but others that were expected to be strong, weren't. The Wild will need everyone to step up to get out of this week with a series win.
Wild's Hartman & Zuccarello Step Up
The Wild's top line is normally led by Kirill Kaprizov and while he has been playing strong, his linemates Ryan Hartman and Mats Zuccarello have been the point-getters. Hartman was the hero of Game 1 with his goal in double overtime but after getting roughed up he didn't play in Game 2. He hit the ground running when he returned in Game 3 as he recorded a goal and two assists for three points. He finished the week off with a point in Game 4 for a week total of five points and tied for the team lead.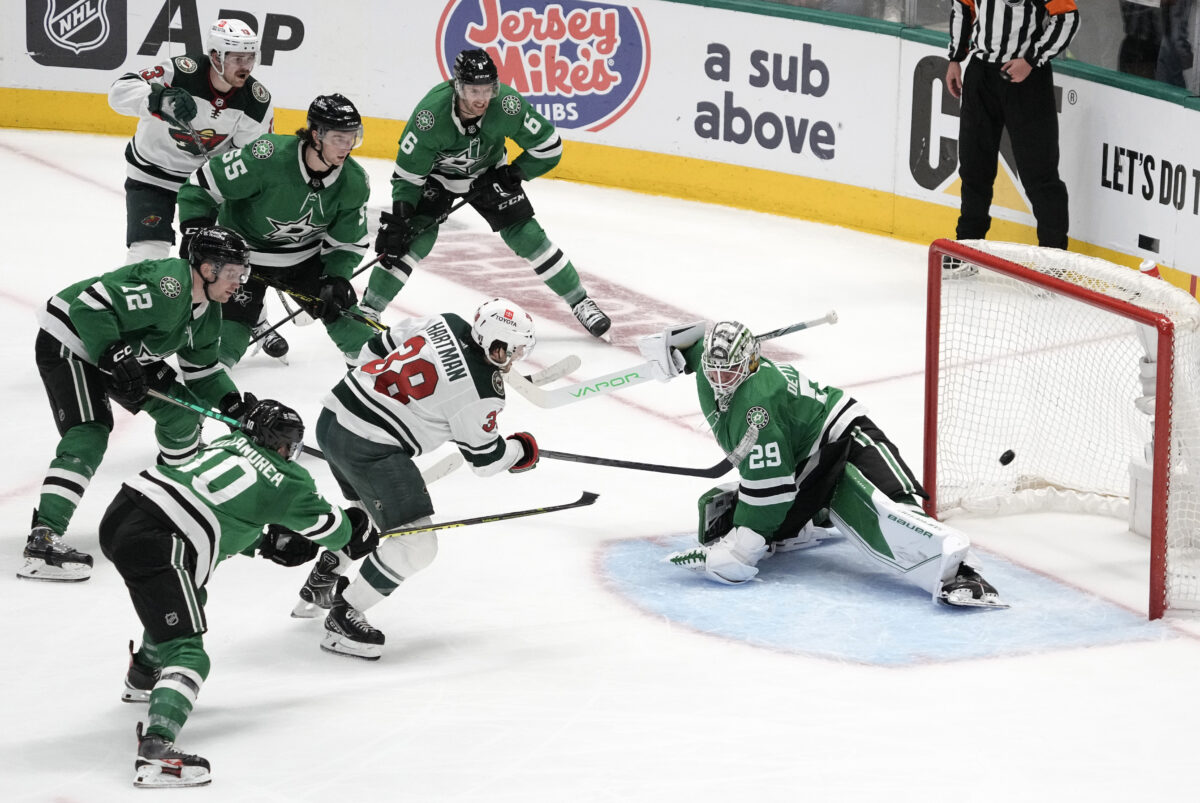 Hartman shared that lead with his linemate Zuccarello, who also scored two goals and three assists for five points. The only difference was Zuccarello spread his points out over four games instead of three and he also recorded both of his goals in one game. That was Game 3 when he was the hero as he recorded the first and fourth goals of the game that gave his team the boost they needed to pull out the win.
---
Latest News & Highlights
---
Right behind Hartman and Zuccarello were the two newcomers to the team, John Klingberg and Gustav Nyquist, both had four points each. Klingberg only played in two games but he quietly recorded three assists before he got his first goal of the playoffs in Game 4 which breathed some life into his team at the time. Nyquist on the other hand hasn't been able to register any goals but he did have four assists in four games played.
Wild's Stars Quiet
While the new players were making names for themselves on the Wild's roster, their stars Kaprizov and Matt Boldy were having a little trouble finding the back of the net. Kaprizov has been playing hard and does have a goal but that's the only point he's been able to muster despite the number of chances in each game he's played. He has to keep shooting because sooner or later the puck will start going in.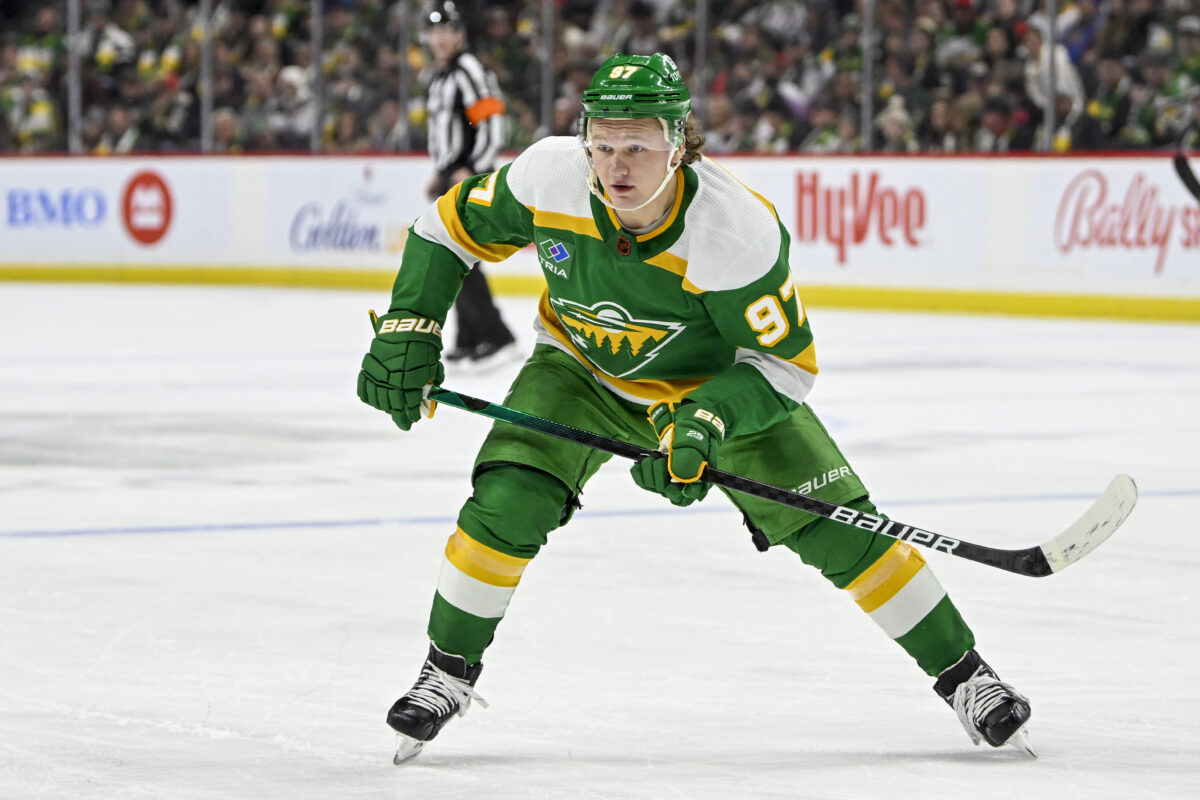 It's surprising how quickly Boldy's scoring spree came to an end after being the team's hero when Kaprizov was injured back in March. While he has helped set up three goals for three assists in four games played, he's been held goalless. However, like Kaprizov, he has been trying to force things to go his way and he needs to keep doing that if he wants to score some goals.
If Kaprizov and Boldy can get their offense going, it could be an extreme help to their team and possibly secure them some wins. The Wild need their stars to step up and find a way to score goals or they could be in trouble sooner rather than later.
Wild's Week Ahead
With the series tied at two games a piece, the Wild are guaranteed at least two more games and possibly a third if this series goes the distance. They will play Game 5 on Tuesday evening, April 25, and then have a few days off before Game 6 back in Minnesota on Friday, April 28, with Game 7 if necessary back in Dallas on Sunday, April 30.
Related: Wild Get Stumped by Jake Oettinger in Game 4
The Wild have to find a way to shut down Jason Robertson, Roope Hintz, Miro Heiskanen, Jamie Benn, Tyler Seguin, and Evgenii Dadonov. However, the bigger problem is getting past Jake Oettinger who was basically a brick wall in Game 4. The Wild need to get on the board first and not look back. If they can do that and protect their lead, they have a chance to win Game 5.