It seems that the general manager, Bill Guerin, has high hopes for the Minnesota Wild. He has boldly stated that he has three goals this season. To put out a competitive team, to rebuild the roster, and to successfully do those two things simultaneously. But is he setting this team up for failure? (from 'Bill Guerin's plan to rebuild the Wild: 'We can't live in the past',' The Athletic, 10/12/2020) After all, rebuilding takes time and patience doesn't it?
If you're sitting there scratching your head in confusion, you're not alone. Let's take a closer look at what Guerin's working with to see if we can answer the question that so many are asking. What is this team doing?!
30-Year-Olds Have Nowhere to Go
Over one-third of the team has already reached their 30s. A number of those players hold contracts that won't expire for quite some time, causing a bit of a predicament for the Wild.
Alternate captains Ryan Suter (35-D) and Zach Parise (36-LW) were signed back in 2012, and both have five years remaining on their $98 million contracts. Scoring a trade for this dynamic duo seems unlikely. While Suter is, without a doubt, still going strong, it's no secret that playing defense takes a toll on the body. At his age, asking for five more years of salary worthy play is a tall order. Let's face it. The odds are not in his favor. Parise's best years already lie behind him. Tack on his history of injuries and a trade becomes even more unlikely. Plus, both players have no-move clauses attached to their contracts, further complicating matters.
Then we move on to the so-far disappointing Mats Zuccarello (33-RW), who is still under contract for an unfortunate four more years. That includes a two-year no-movement clause and then a modified, 10-team no-trade clause for his final two years. Meaning, Zuccarello's not going anywhere either.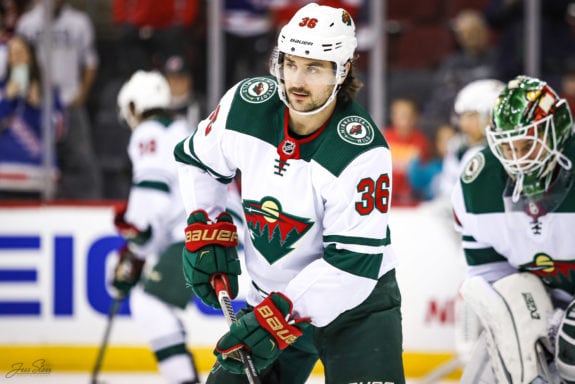 Jared Spurgeon (30-D) has been with the Wild since 2010. Astonishingly, he managed to score seven additional years in contract with a no-movement clause until 2024-25. While he's consistently strong right now, he is showing some signs of deceleration. With his prime years just now starting to slowly slide away, this aging defender doesn't have seven Stanley Cup worthy years remaining. Regardless, he'll be with the Wild until at least 2025, probably longer.
Then we have Greg Pateryn (30-D), on injured reserve for an upper-body injury, and Brad Hunt (32-D). Both, luckily for the Wild, are in the final season of their contracts. While Hunt received playing time last season, I anticipate young new blood will take the place of these two when their contracts expire.
Questionable Decision to Acquire Bonino and Johansson
Trading Luke Kunin for Nick Bonino (32-C) was a pretty solid move. Bonino brings that Stanley Cup championship experience the Wild so desperately wants. Plus, he's still productive and in the last season of his contract, making this trial virtually risk-free. He can help to train the young bucks this year while he's still got it. Plus, the Wild avoided picking up a new 30-something, long-term contract. 
30-year-old forward Marcus Johansson, acquired for 35-year-old Eric Staal, is also in his final contract year. While this trade makes little sense for the Wild, perhaps it's Guerin's way of ever-so-slightly lowering the team's average age without having to tack on another long term contract.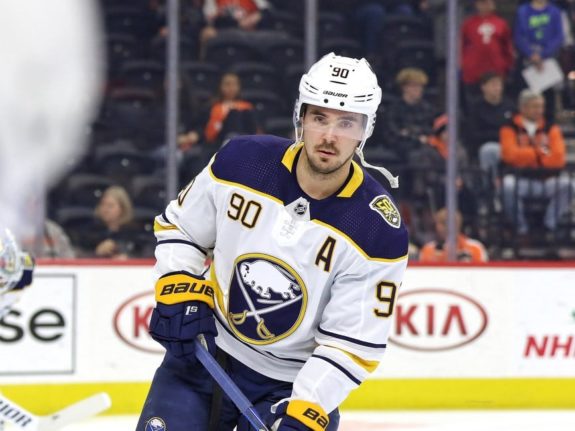 Wrapping up the "30-somethings" we have Matt Bartkowski (32-D) who's contract wraps up at the end of the 2020-21 season, Alex Stalock (33-G) who's contracted until 2022, and Cam Talbot (33-G), currently the Wild's #1 goalie who just struck a three-year contract.
Young Bucks Kirill Kaprizov and Kevin Fiala Glide In
Olympic gold medalist Kaprizov (23-LW) is considered one of the best prospects out there. There is speculation that this hot-shot will come storming out of the gates to prove himself worthy of a long-term contract with the Wild by the end of this season when his current deal expires.
Fiala (24-RW) will have the honor of carrying this team forward as well. As one of the top offensive players on the team, he will be a strong leader for the Wild while Parise and Suter will likely eventually transition into backseat roles until their big-money contracts expire.
Former Minnesota Golden Gopher Nick Bjugstad (28-C) was also a great grab. Bringing the 6'6″, 220-pound powerhouse back home to Minnesota could be a nice complement to the rest of the Wild offensive team. With a short contract that only lasts until 2021, Bjugstand is a good gamble, especially since the Penguins will still be paying 50% of his salary.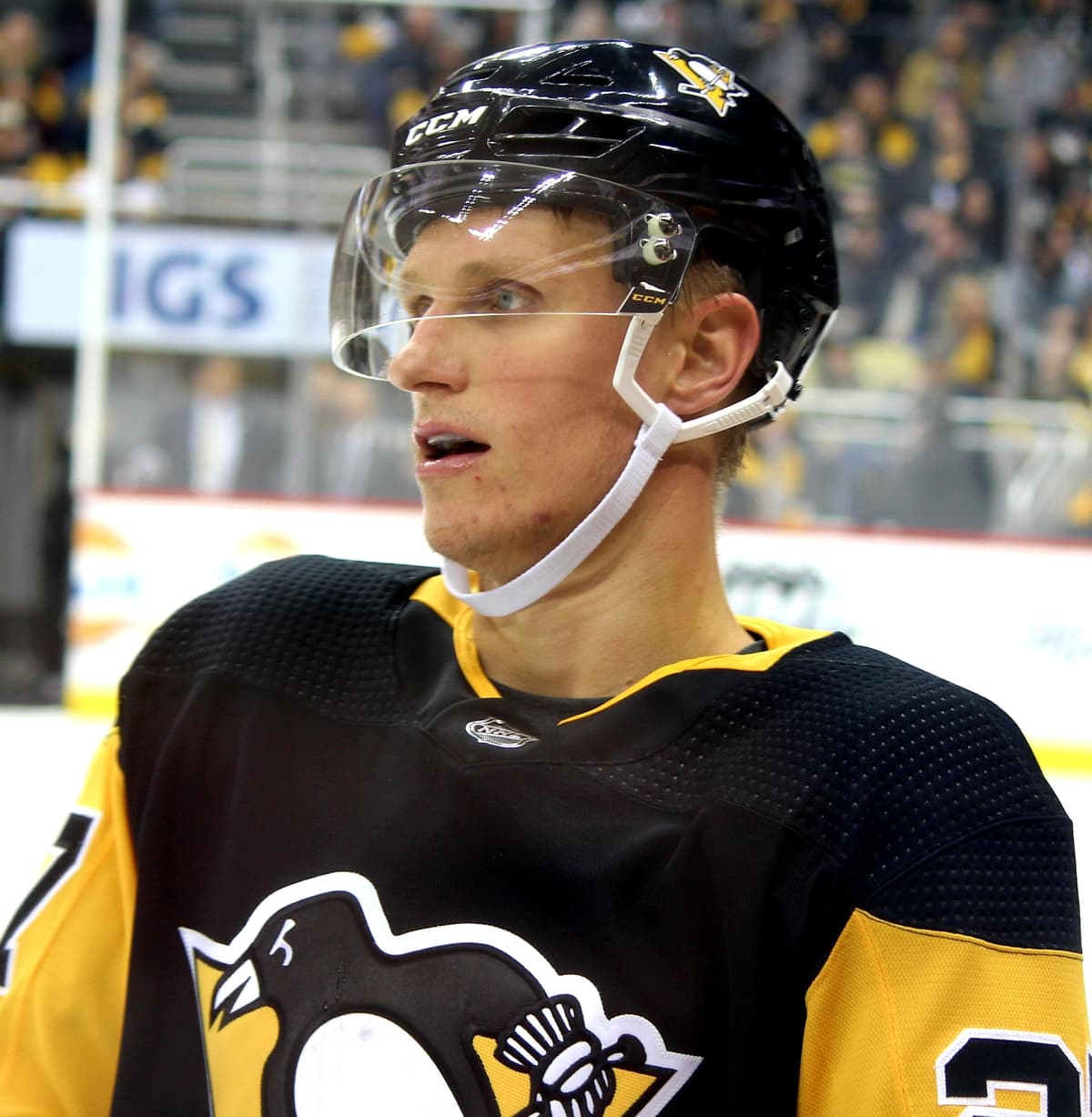 Not new, but worthy of mentioning, is veteran defenseman Jonas Brodin (27-D), who has landed a seven-year extension. His natural skating ability matched with his ability to read plays will help Brodin to remain an asset to the team as he reaches the latter end of his contract, which keeps Brodin secure until he is 34.
For Guerin, Waiting Patiently for Contracts to Expire Is Not an Option
It is simply too long of an ask. Plus, those "30-somethings", although they may be slowing down a bit, still have a lot to offer this season. A delicate act of maintaining a well-balanced, strong core while regularly introducing faster, more youthful talent to the field could pay off big time. After nearly 20 seasons of performing as a middle of the road team, many fans are thrilled that Guerin is finally making some drastic moves. (from 'Dane Mizutani: Wild GM Bill Guerin finally doing what needs to be done,' Twin Cities Pioneer Press, 09/19/2020)
By bringing in younger, faster players now, such as Marco Rossi (19-C), Marat Khusnutdinov (18-C), and Ryan O'Rourke (18-D), when they can continue to learn from the skillful and seasoned veterans above, Guerin is setting up his team to be contenders today, and even better down the line. While it may seem complicated, I think Guerin is onto something here.
---
---