As the offseason slowly, but surely, begins to reach its conclusion, it's time to look towards the future. In doing so, the Minnesota Wild have to realize that they don't have a ton of cap space to work within the near future.
Now it may look as though next year will be a year where the riches could be plentiful as far as free agency goes, with a projected $26.8 million in cap space. However, when looking deeper into the Wild's financial situation, some issues quickly come up surrounding one word: extensions. There are multiple players essential to the team that will be needing new contracts, the biggest being Kevin Fiala.
But, besides Fiala, other players are ready to receive extensions who have been a part of the team in different capacities. From Joel Eriksson Ek, who has started to blossom as a great defensive center, to Brad Hunt, who became a reliable depth defenseman while Greg Pateryn was out with injury.
There also is the issue of the most hyped player of the 2020-21 season, Kirill Kaprizov, who has this year left on his entry-level contract because of the parameters of the deal he signed back in July. So the Wild may need to look to move a few contracts if they want to maneuver to get more room. In this article, we will look at a few of the contracts that the Wild should look to move to gain some cap space.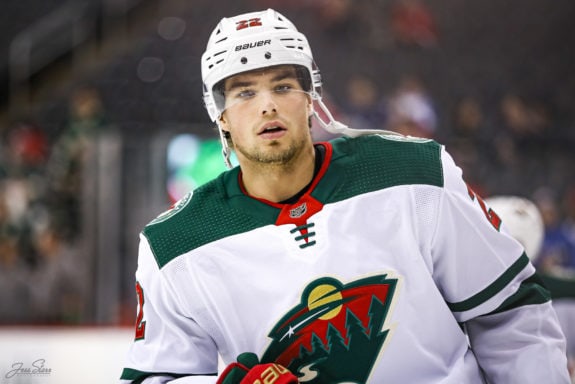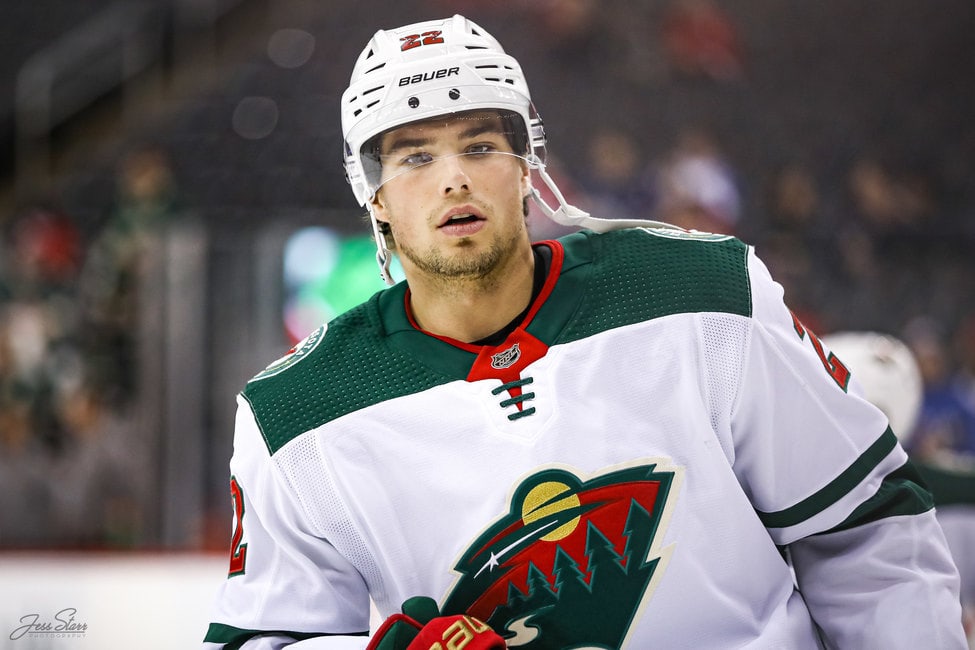 In ranking these moves, they will be ranked based on specific criteria, mainly consisting of their contract, the return in a potential trade, their performance, and the depth at the position. There will also be three tiers that the moves will be graded in, Code Red, Code Yellow, and Code Green. The Code Red tier represents the contracts that the team needs to move as soon as possible.
Code Yellow represents the contracts that the team should be watching closely if they start to gain value. And lastly, Code Green represents the contracts that aren't in much danger, or that the team could hold onto until the trade deadline to see what happens. So without further ado, let's get started.
Code Red
Victor Rask
If there was any move that has made Wild fans cringe during Paul Fenton's short time as the general manager, it was the trade that sent Nino Niederreiter to the Carolina Hurricanes in exchange for Rask. In his time with the Wild, he has played in 66 total games and only has 16 points, split between seven goals and nine assists.
Needless to say, this is not the type of production that the team was hoping to get out of Rask. Meanwhile, Niederreiter has had limited success as well in Carolina having 59 points in 103 games played with the Hurricanes, with 25 goals and 34 assists. When looking at Rask's contract, with his level of production, this contract easily falls into the Code Red category.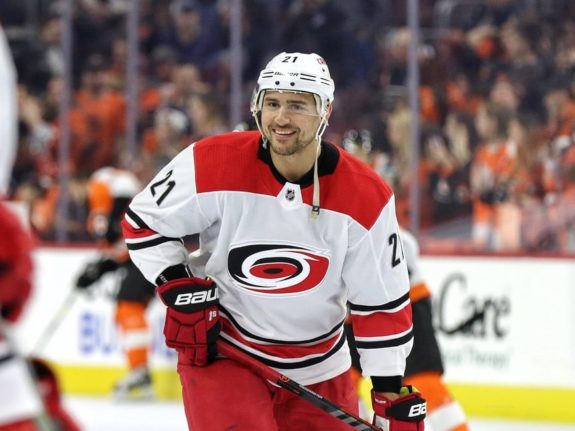 He still has two years left of the six-year deal he signed with the Hurricanes back in 2016, worth $4 million per season. But, with his lack of production in a Wild jersey, the value is the only thing that holds back a potential Rask trade.
It definitely would not be a very high value due to his lack of production and his lack of games, being a healthy scratch for many games. The depth at the center position though makes moving on from Rask an easy thing to do. Without him, promising young center Nico Sturm could easily make his way into the Wild lineup and take the center role perhaps on the fourth line.
Code Yellow
Matt Dumba
The argument could certainly be made that Dumba could be considered more of a Code Green player, but with the trade rumors still swirling around him, he seems like a perfect fit for the Code Yellow category. There have been rumors for a long time that he could be used in a potential trade for a number one center, so let's take a look at what has led to him being categorized in Code Yellow. For the last two years, he was hampered by injuries playing in 101 games over the past two seasons.
But during the 2017-18 season, Dumba was one of the best offensive defensemen in the NHL, racking up 50 points, totaling 14 goals and 36 assists. He has quickly turned into one of the most important pieces of the Wild defensive core. In terms of points, he has easily one of the best values of the three players here. But the return is truly the biggest reason that he is in the Code Yellow tier.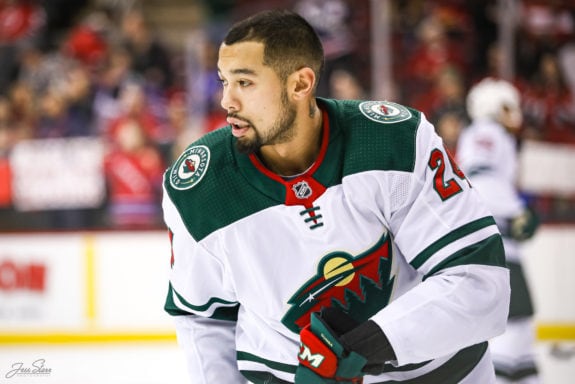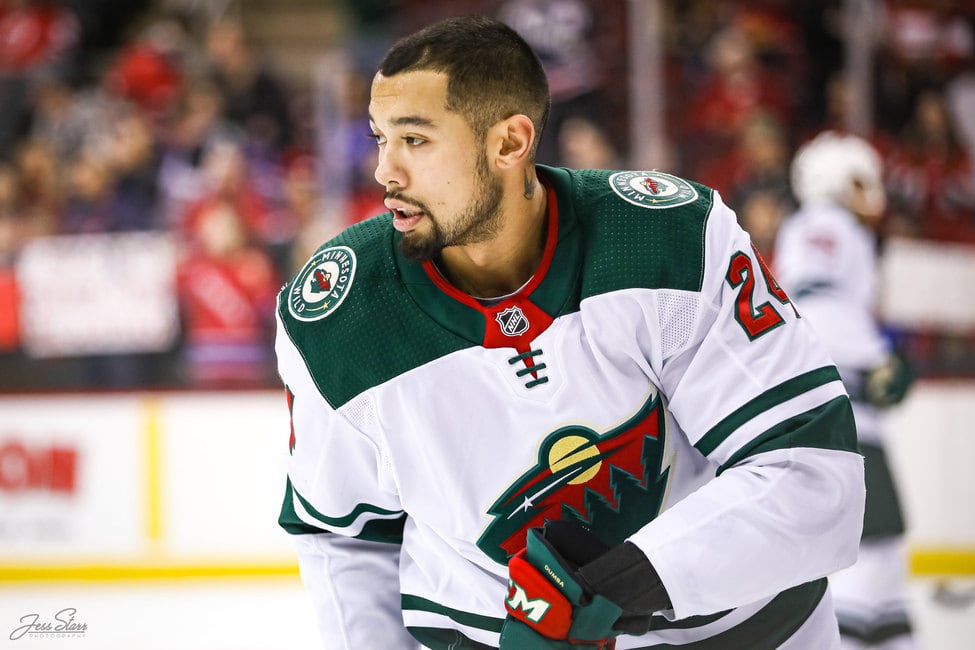 As many have noted about this year's Wild team, the team has no true number one center. In a Dumba trade, the goal would be to gain one for the team. That would be a very solid return for a team that is desperate for a center to lead their two young stars. The only thing that may be a drawback is that it would be hard to replace a player like Dumba with the current defensive depth the team has. But with Dumba's contract, he has three years left at $6 million, which would be great in terms of generating cap space.
Code Green
Marcus Foligno
Foligno is someone who when thinking about this was tricky. Seeing as he is a dark horse for becoming the next team captain, it is hard to see him being someone who could be on the move. But there are two big reasons why he is on this list; his contract and his recent performance. Even though he only played in only 59 games last season, he had 25 points which were a career-high. He has started to evolve his game into a points-scoring power forward, which is something that is hard to come by in today's NHL. He would be a big asset for many teams around the league.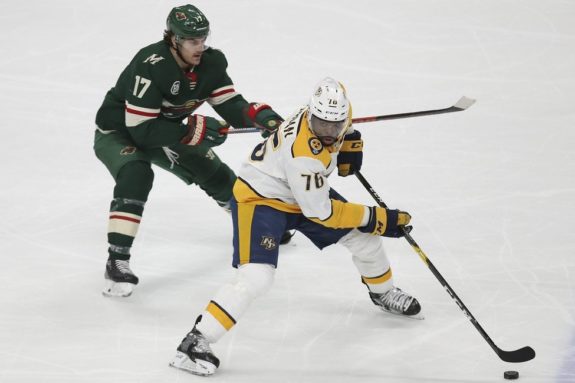 The second reason for him being a contract they could look to move is the contract itself. Foligno is in the last year of his deal, making just a little under $3 million this season. While that may not seem very helpful in the future, making a deal for Foligno now could help to speed up extension talks with a little bit more flexibility from the team's perspective. But the biggest reason for his Code Green status is that if he has another year like last season, he could have great value at the trade deadline.
Final Thoughts
There are certainly other contracts on the team that could be on this list, however, these are the three that could make the most sense for the team at its current state. The Wild have several contracts that they can move for the present, in order to lock up the future.
---
---