Every Minnesota Wild fan's worst nightmare has come true: the team's best player is injured. Kirill Kaprizov has been listed as out for three-to-four weeks with a lower-body injury after being flattened in their Mar. 8 game against the Winnipeg Jets. They won the game but lost their superstar.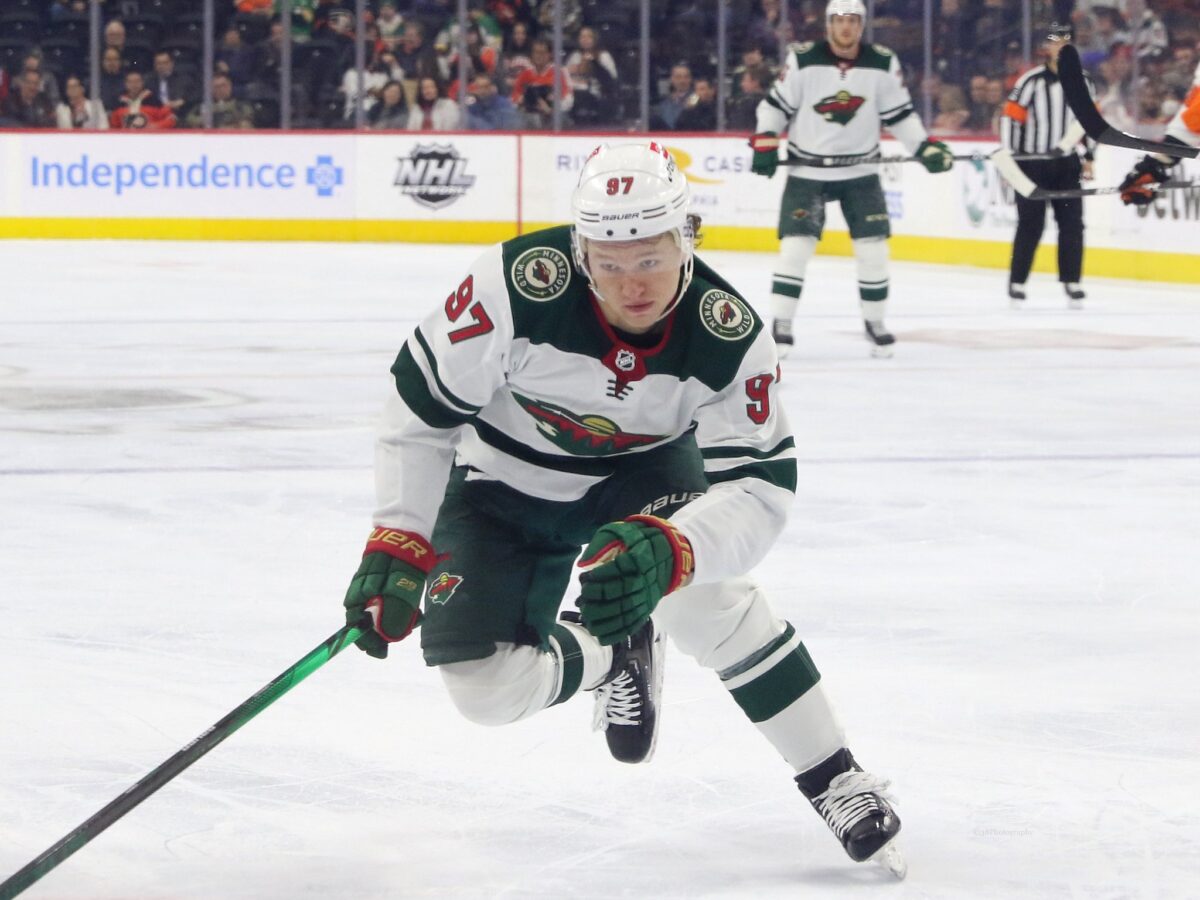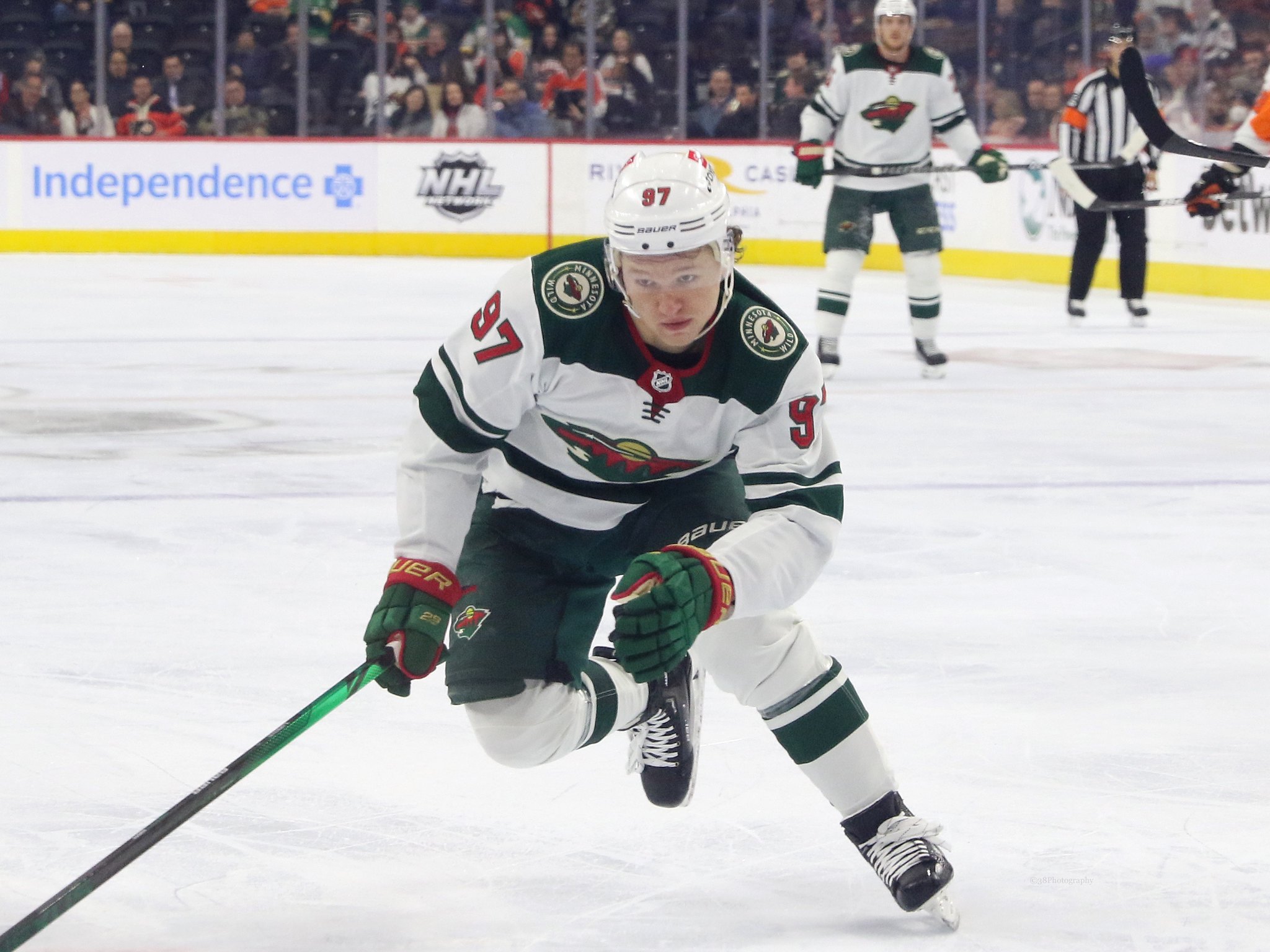 Kaprizov has been a franchise-altering talent since his introduction into the league just a couple of seasons ago. In 201 games, he has 113 goals and 120 assists. He had only missed one game before this injury and has been an integral part of the Wild's success. His career so far has been record-shattering as he continues to improve, and he was on pace to break the 100-point mark again this season. So, how will the Wild manage without him?
Wild's Top Two Lines Go in the Blender
With the three-to-four-week designation, Kaprizov is expected to return somewhere between Mar. 29 and Apr. 5, meaning the Wild will have approximately 10-12 games where they are superstar-less. For those games, the first order of business is to address the lineup.
It could be as simple as moving Matt Boldy up into his slot on the left wing and filling the gaps from there, but I just don't see that working. Kaprizov is the driving force on that line, and I don't think it will work without him there to control the puck. Luckily, Boldly has developed some great chemistry with Joel Eriksson Ek, who happens to be the Wild's best natural center. I would bring Ek up with Boldy and let Zuccarello be the elite playmaker that he is.
Naturally, that means Ryan Hartman slides down to the second line. This line is the one that will be most affected by the injury and will likely be a completely new trio of players if the team keeps the bottom six intact, as they should. Hartman centering the recently re-acquired Marcus Johansson and the recently called-up Sammy Walker could be a sneaky good combination to try out. Those three have a ton of skill and could be a great option to get some secondary scoring. Sam Steel is also a possibility here on the left wing – not a bad option, but he has been scratched for a reason.
Wild's Playoff Dreams are Still Very Alive
One of the biggest worries is the very tight playoff race in the Central Division, and it could be easy to slide in the standings. With a 10-1-3 record in their last 14 games, including an active 11-game point streak, the Wild are just two points behind the Dallas Stars for first in their division, six points ahead of the Jets, who currently hold the second wild-card spot, and a massive 10 points ahead of the Calgary Flames, who are next in line. 
Related: Wild's Goaltending & Defense Step Up in Win Over Jets
---
Latest News & Highlights
---
If Kaprizov misses the next 10 games, half of them will be against teams below a .500 points percentage and among the bottom 10 teams in the league. These are teams that know they aren't going to make the playoffs, aren't fighting for a position, and maybe even trying to be bad. Even a Wild team without Kaprizov should be able to win those games.
Time for the Wild to Step Up
One of the reasons that the Wild have not been performing at the same level as last season is that some of their key players have regressed. While their defensive game has been among the best in the NHL, Kaprizov has been their only consistent point producer for most of the season. 
Although Hartman has been hot lately, with eight points in his last 10 games, more players will have to step up in their star's absence. Boldy will be one of the players to watch over the next stretch. His 42 points are solid, but everyone that watched him last season knows he is capable of so much more. When he is playing well, he can absolutely dominate the other team and drive offense at an elite level. Perhaps an increased role and more responsibility will help kick him back into that next-level play we know he has.
Marcus Foligno will be the other big name to focus on. He had an elite season in 2021-22 by his standards, and while no one expected him to reproduce 42 points and 23 goals, his 18 points and six goals are not enough. An early season injury seemed to put him off his game, but the trade deadline addition of Oscar Sundqvist on his opposite wing seems to have given him the jolt he needed, as both players have two points in two games together. Hopefully, those numbers keep increasing as they develop more chemistry.
Wild Will be Okay
It's easy to think the Wild are doomed without the best player to ever wear the uniform, but the reality is that they still have a good team. Their defensive play is on another level, thanks to the criminally underrated Jared Spurgeon. Their goaltending tandem is one of the best in the NHL, with Filip Gustavsson and Marc-Andre Fleury both playing like Vezina candidates. This could end up being exactly what they need to get the rest of the offense rolling, then add in Kaprizov and Gustav Nyquist just in time for the playoffs, and this could be a winning recipe.
---
---