The Minnesota Wild's Kirill Kaprizov added another milestone to his list last month. While he's already set new team records for goals, assists, and points as both a rookie and veteran, this milestone was hitting 100 career goals in 180 games played. However, the postgame celebration of this goal was overshadowed by the Wild's disappointing 5-2 loss to the Carolina Hurricanes on Jan. 19. There was some good news, the 100th goal jumpstarted a five-game point streak for Kaprizov that was quickly paused due to the All-Star Break but will hopefully resume tonight, Feb. 6 when the Wild restart their regular season.
Kaprizov's First Two Seasons
Kaprizov was very highly touted when he came over from the Kontinental Hockey League (KHL) three seasons ago. His first game in the NHL was the start of the 2020-21 season for the Wild and he was the hero of the game when he scored the game-winner in overtime. From there he went on to score 27 goals and 24 assists for 51 points in 55 games and that performance won him the Calder Memorial Trophy for Rookie of the Year. It was even more impressive that he was able to put up those numbers in a COVID-shortened season.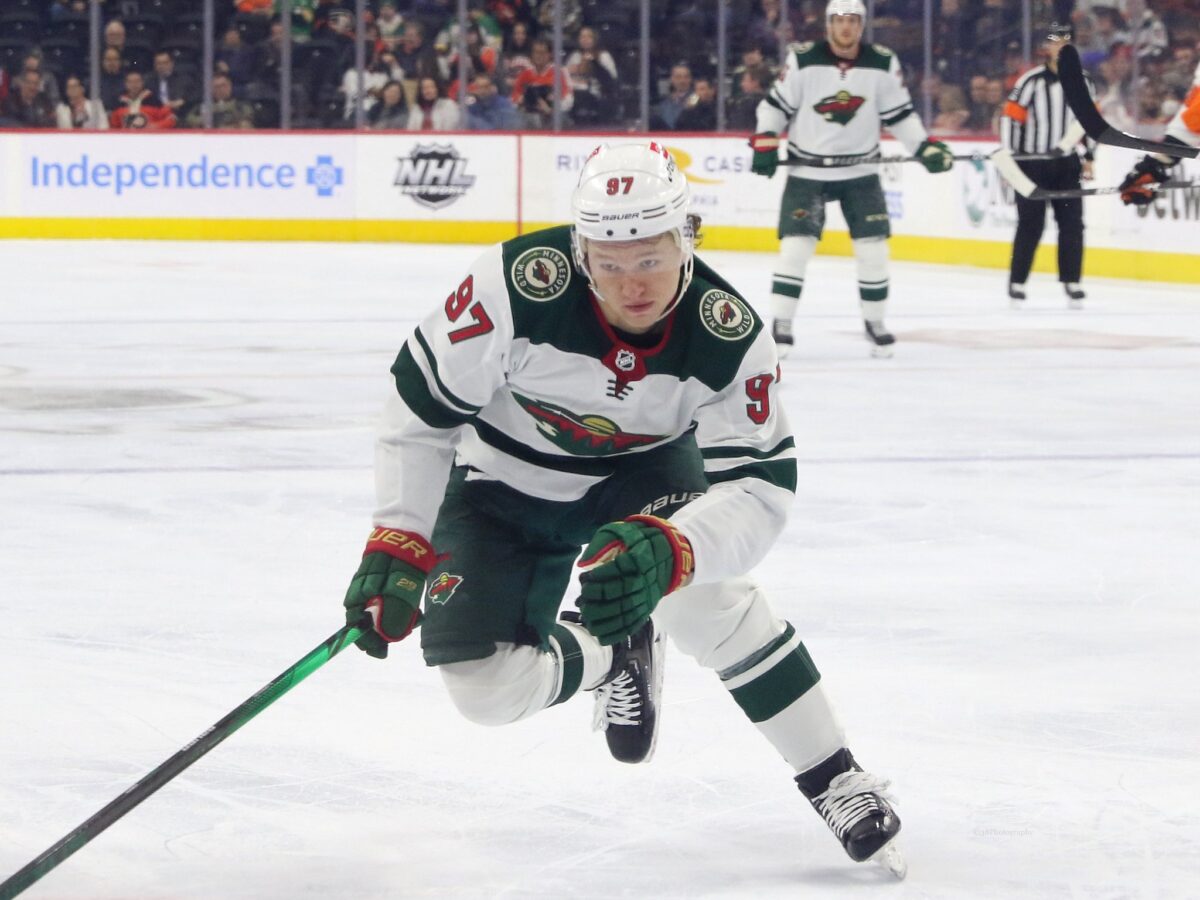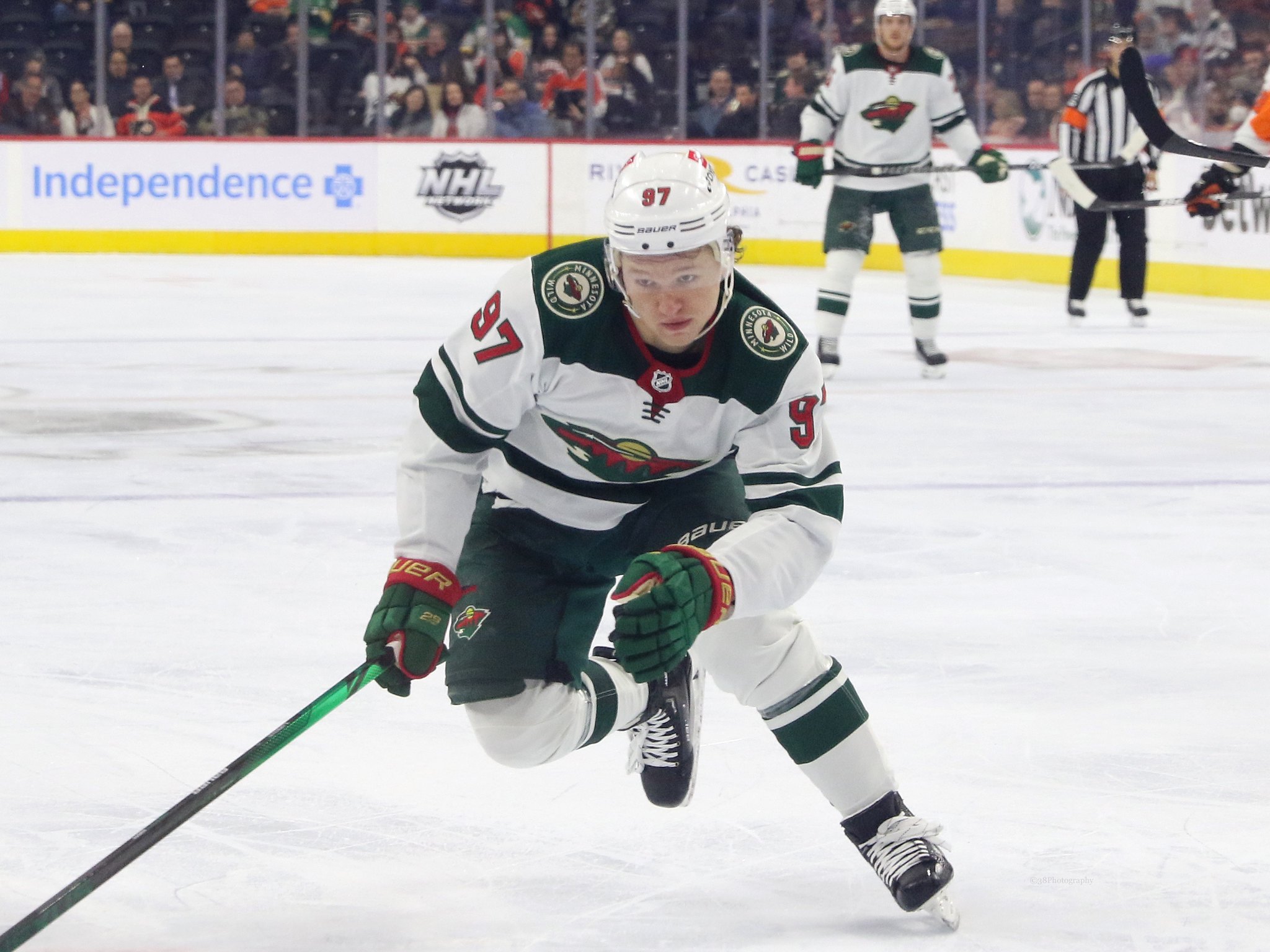 While many players suffer from a sophomore slump during their second season, Kaprizov had no such issue. He played 81 games, missing just one for precautionary reasons after being hit from behind, thankfully he returned the following game. Not to be outdone by his first season, Kaprizov went on to tally 47 goals and 61 assists for 108 points and finish the season fifth in the league for scoring, just 15 points behind first-place Connor McDavid.
Kaprizov easily surpassed everyone's original expectations in both his first and second seasons. He's currently over halfway through his third season and is well on his way to another career year; it's going to be interesting to see what his final numbers end up at.
Kaprizov's Current Season
Kaprizov has played in all 48 of the Wild's games this season and is over halfway to another 100-plus point campaign. He's scored 27 goals and 32 assists for 59 points and leads the team in goals, assists, and points, but that's just the even strength points. He's also found his way on the power play, with 27 of his points occurring while on the man advantage and 13 of those 27 are power-play goals.
Related: Minnesota Wild-Only 2023 NHL Skills Competition
---
Latest News & Highlights
---
While Kaprizov has been working hard to tally points, his work hasn't been going unnoticed, especially by the NHL. Other than winning the Calder Memorial Trophy, the NHL awarded him back-to-back appearances at the All-Star Game Weekend. He had a lot of fans talking during his first All-Star Skills Competition last season when he was chosen for the Breakaway Challenge and did an impression of Alex Ovechkin. This season he went rather unnoticed for the Skills Competition after electing to trade his position in the Fastest Skater Challenge with Kevin Fiala for the Tendy Challenge where he barely participated.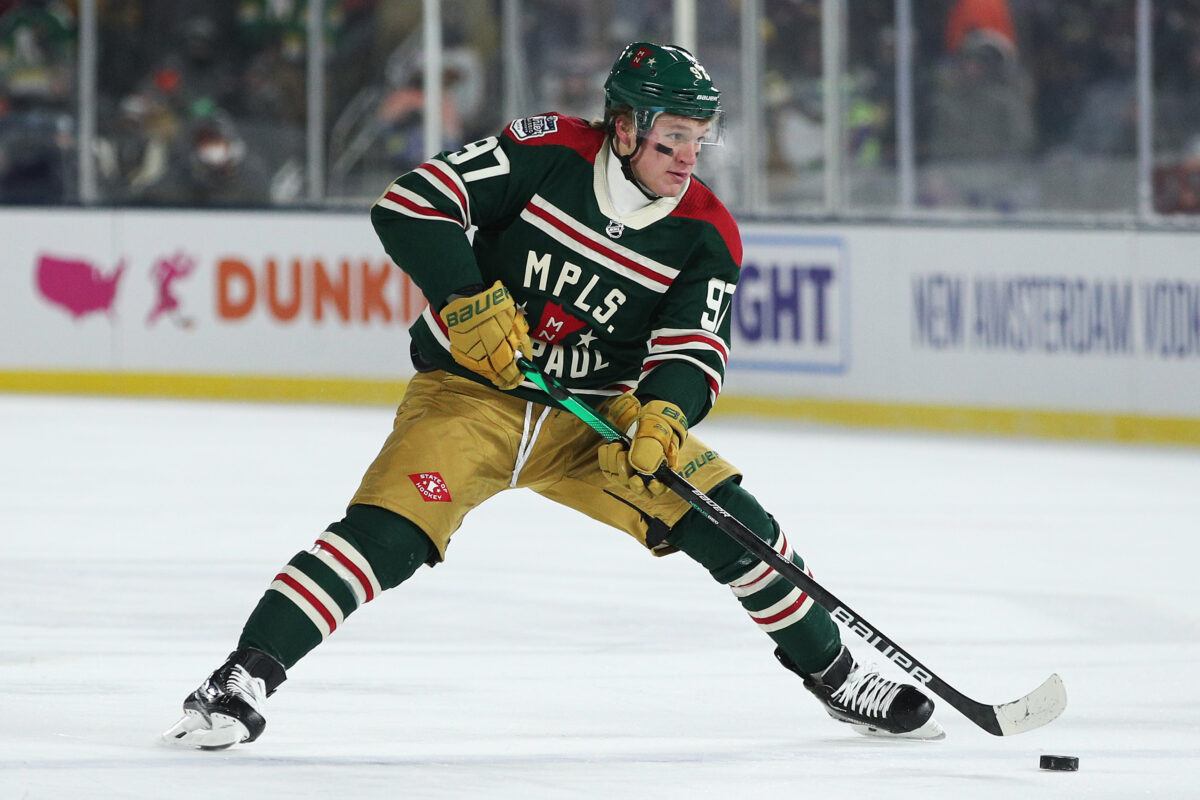 In Kaprizov's first All-Star Game appearance, he registered three assists, but this time around he was quiet, with zero points in two games. While some were quite disappointed in his performance, he'll have plenty of time to redeem himself as he'll most likely be an All-Star many more times in his career.
Kaprizov's Future
If Kaprizov's first two seasons are any indication of his NHL future, he's going to have a very successful and hopefully long career, barring any injuries of course. He's a hard-working and driven player that will always push himself to be better than he was before. He even has the potential to overtake McDavid as the NHL's leading scorer but he'll need help from his linemates to get there. While the Wild have been consistently rotating first-line centers throughout the season to find that perfect combination they have yet to find a match. Currently, they have Sam Steel centering Kaprizov and Mats Zuccarello and although Steel has been finding some success, he doesn't seem to be the long-term solution.
If Kaprizov is going to hit those McDavid numbers he may need new linemates. It's unlikely that the 35-year-old Zuccarello will continue to play at the same level as Kaprizov for much longer. He has one year left on his contract after this season and the Wild will have to figure out if they intend to keep him or look for a new winger for Kaprizov because that could take some time if someone else doesn't step up from within the organization.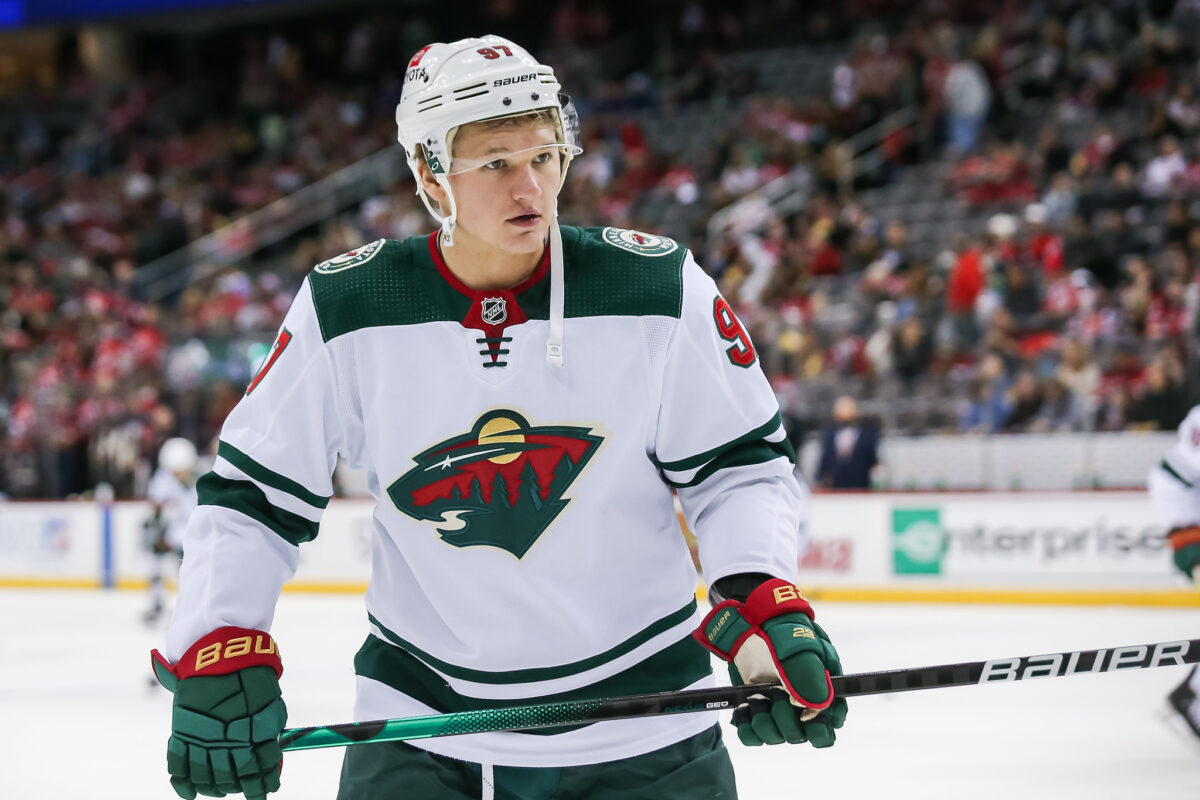 The great thing about Kaprizov is he's able to play with just about anyone, but it takes a special kind of player to have that precision-type chemistry that the current pairing of Zuccarello and Kaprizov has. Hopefully, the Wild can find that magic again when it's time for Zuccarello to move on because Kaprizov can't do it alone.
Kaprizov's Next Milestone
With Kaprizov hitting 100 career goals, many may be wondering what's the next milestone on his list. It may take until the end of this season but it's possible he'll hit his first 50-goal season and it's also probable that he'll top his 108 points from last season. It may be close if he hits another dry spell but if he gets on a points spree like he's been known to do, he'll crush his prior stats once again.
Hopefully, for the Wild's sake, Kaprizov can continue the point streak he started before the All-Star Break began. He had seven points in the last five games before the break and was playing quite well. The Wild have a tough couple of months ahead in terms of competition and they'll need all the points they can get from Kaprizov to help them win as many of those games as possible.
Statistics from NHL and QuantHockey