As the 2023 NHL Trade Deadline continues at a torrid pace, the Minnesota Wild have made their next move, but this time as buyers instead of playing the role of broker and simply accruing draft picks using their available cap space. This time, the Wild acquired Marcus Johansson (to keep) from the Washington Capitals for a 2024 third-round draft pick.
Johansson is a solid, if not expected, pickup for Minnesota. The 6-foot-1, 200-pound forward played 36 regular-season games for the franchise during the shorted 2020-21 season, along with three postseason games. He started his career with the Capitals, where he played more than 500 games over nine seasons, before bouncing around the league as a trade deadline acquisition multiple times.
In 51 games played for the Capitals this season, Johansson has scored 13 goals and 28 points while taking on roughly 16 minutes of ice time each night. Given his production, I would expect him to easily slot into the Wild's bottom-six, and provide needed depth for a postseason run.
---
Latest News & Highlights
---
For the Capitals, trading Johansson was a fantastic use of an asset. They re-signed him to a one-year contract during the 2022 offseason, used him effectively to pad out their often injured lineup, and then flipped him for the not-insignificant return of a third-round pick. That's pretty much the best-case scenario if you're not going to the postseason.
Wild Continue the West's Underwhelming Trade Deadline
By all accounts, this is a smart acquisition by Minnesota. Johansson is a strong, experienced skater who is exactly what you would expect to acquire at the trade deadline. However, with this trade season being so exciting, it's a bit difficult to look at this traditional deadline deal and feel more than whelmed about it right now.
Now, this can change in an instant if Johansson scores a game-winning goal in the postseason, or steps into big minutes if an injury strikes the Wild, of course.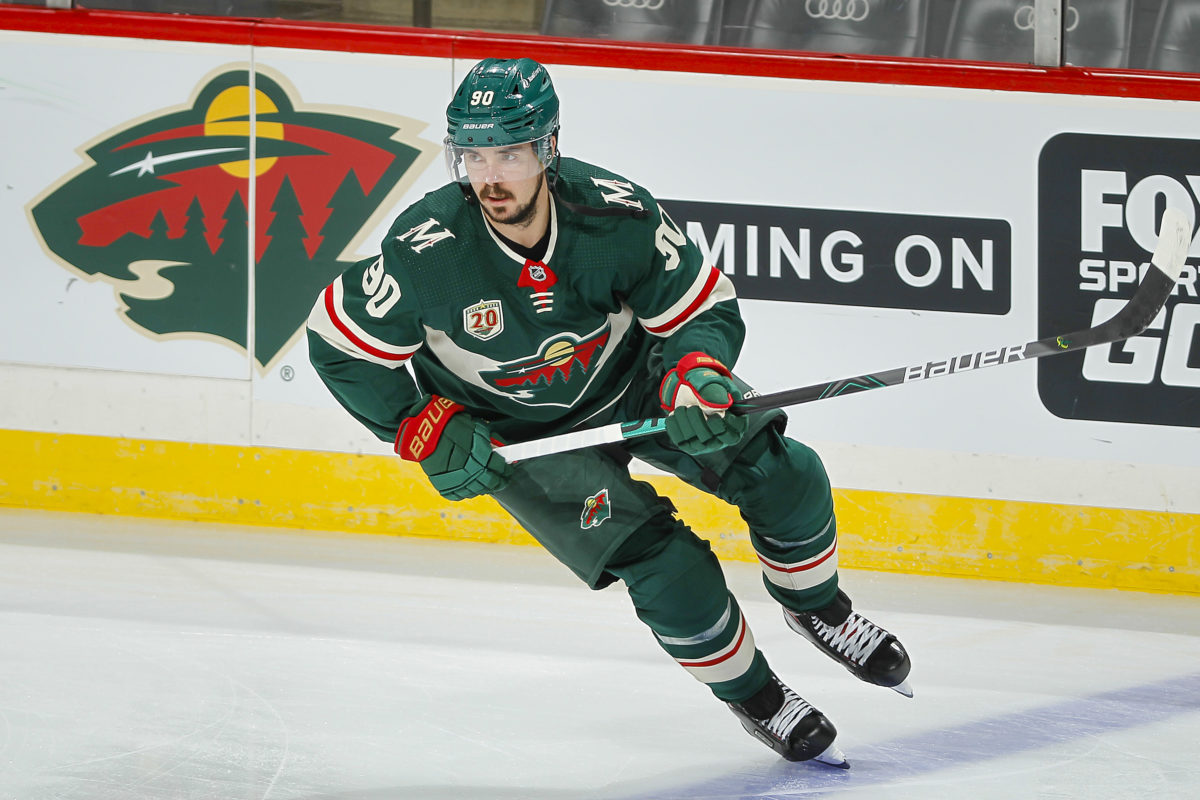 At the moment, though, it feels like the West is just falling further and further behind in comparison to the arms race that is the Eastern Conference. I like this pick-up for the Wild, but for a team that should compete to win the Central Division, I would like to see them do even more to try and secure their spot as a contender.
Related: 2023 NHL Trade Deadline Tracker
There's still time for this to happen, though, so the NHL world will continue to watch the Wild and other teams across the league to see what the next big move will be.
---
---