Toronto Maple Leafs general manager Kyle Dubas has been a very busy man over the last two weeks. He has been working the phones to try and improve his team as they prepare for a lengthy playoff push. At 3:52 p.m. EST on Feb. 28, NHL insider Elliotte Friedman reported that the Maple Leafs had traded defenseman Rasmus Sandin to the Washington Capitals in exchange for Erik Gustafsson and a 2023 first-round pick.
Yesterday when Dubas met with the media after acquiring both Jake McCabe and Sam Lafferty from the Chicago Blackhawks, he was asked if the team was done dealing. He responded with, "I think we'll still be busy and active and try to find if there's any way we can continue to improve." Not even 24 hours after that media availability, he proved that he was truly trying to put the team in the best situation to improve and finally get their shot at winning the Stanley Cup.
What Gustafsson Brings to the Maple Leafs
Gustafsson, 30, is on an expiring contract with an average annual value (AAV) of $800,000. He is just five years removed from a 60-point season with the Blackhawks but has since struggled to be a productive defenseman. However, this season with the Capitals, he has appeared to find his game. Through 61 games, he has 38 points and is known as a very good power-play quarterback.
Related: 3 Takeaways From Kyle Dubas' Post-Trade Presser
---
Latest News & Highlights
---
The Maple Leafs have been known to struggle in the playoffs, especially on the power play, but with the acquisition of Gustafsson, they should avoid those struggles. Twenty of his 38 points this season are power play assists, though some may argue that he had the ability to get the puck to Alex Ovechkin and he would do the rest. However, the Maple Leafs do have a good first unit but just seem to lack a good leader on the blue line to help run things, and now it seems that they have that player.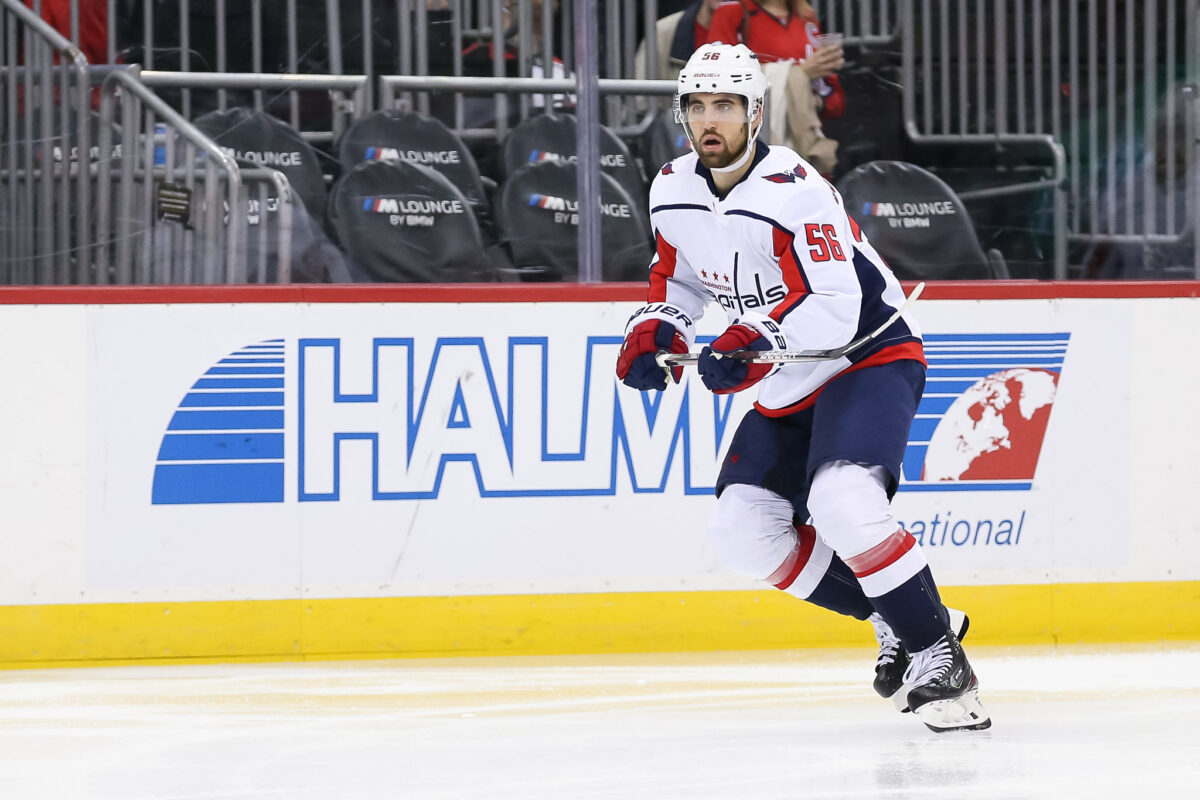 Gustafsson is not McCabe, as he isn't known as an overly physical defender; he has 51 hits and 57 blocks this season. He is more of an offensive defenseman who can make a good breakout pass and join the rush to make plays happen. He is a good secondary option to Morgan Rielly, which was what Sandin was supposed to be, but he seemed to lack the confidence to do those things.
Gustafsson is a seven-year NHL veteran, playing parts of those seven seasons with the Blackhawks, Calgary Flames, Montreal Canadiens, Philadelphia Flyers and the aforementioned Capitals. He has recorded 187 career points in 370 career games. Toronto was also able to get back a first-round pick in this upcoming draft, which they could use to make another move or keep it to add to their prospect pool.
Sandin Is Part of the New Era in Washington
Sandin, 22, was a former first-round selection by the Maple Leafs in the 2018 NHL Draft. Since then, he has seemed to struggle with the NHL style of play. He is in his fourth year in the NHL and is now a part of his first trade. Some thought the deal would have happened last offseason after he held out during a contract negotiation and missed the beginning of Leafs training camp.
Related: Maple Leafs Cap Situation Indicates Dubas Isn't Done Yet
However, they reached an agreement, and he joined the team but was never truly able to find his footing this season. To many, the move comes as no surprise. Sandin is under contract for this season and next with an AAV of $1.4 million and is the only current Capital besides the injured John Carlson to be signed after this season.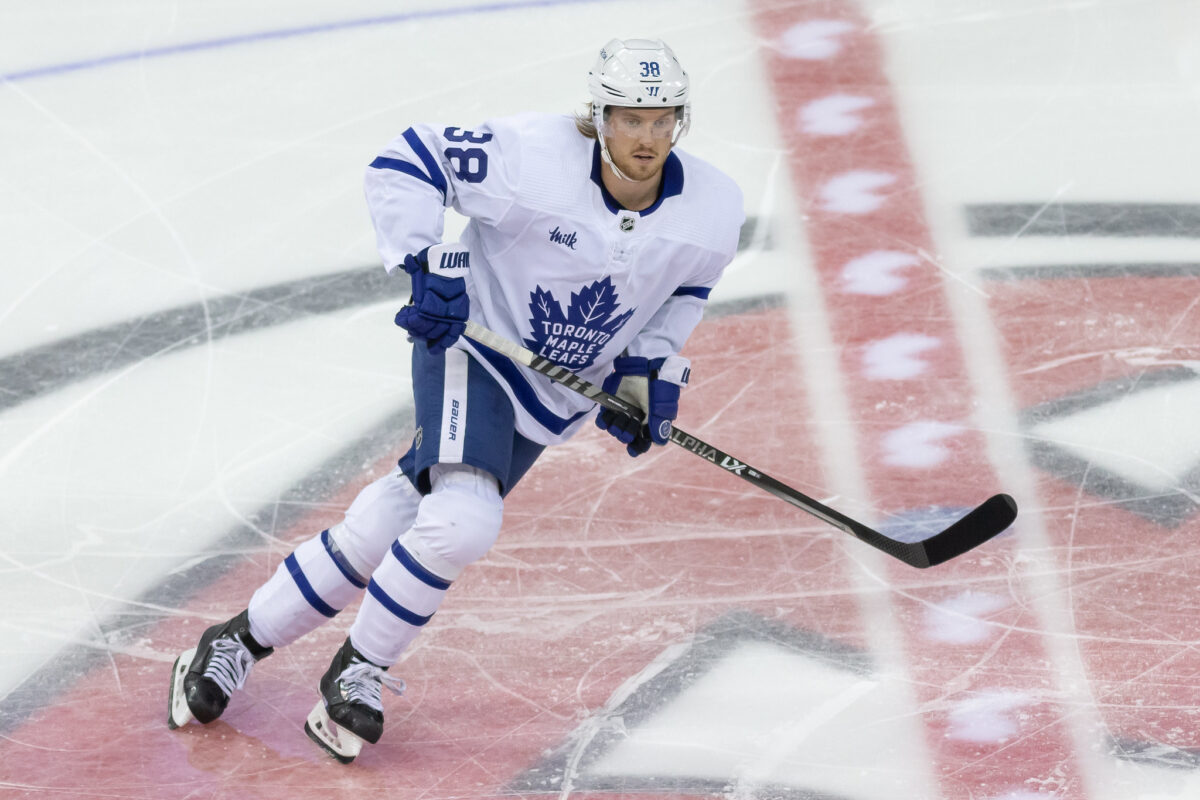 Washington appears to be headed in the direction of a rebuild, or at least a retool, that will force them to make a lot of changes to their roster. Sandin and the Capitals seem like a very good fit since he can get more power-play time and learn from Carlson. Sandin can reinvent himself with this trade and help lead the new era of the Capitals back to contending for the playoffs.
Yesterday there were reports that Alex Kerfoot, Pierre Engvall and Justin Holl were options for the Maple Leafs to move out to create cap space to activate the goaltender Matt Murray from the long-time injury reverse (LTIR) list. Today, they made this move that brings them to within $550,000 of being able to take him off of the LTIR. Toronto has announced two more trades that will make it possible to remove him from the LTIR list.
---
---