It wasn't a secret that the New York Rangers and Patrick Kane were heading toward a marriage, at least for the rest of this season. On Feb. 28, it was reported the Rangers and Chicago Blackhawks agreed to a deal that would send Kane to Manhattan in exchange for a conditional second-round pick and a fourth-round pick. The conditions on the second rounder are if the Rangers make the Eastern Conference Final in 2023, it becomes a first, though in 2024 or 2025. The Arizona Coyotes also operated as a third-party broker for cap reasons. Here are the full details:
The Rangers already made one splash by acquiring Vladimir Tarasenko and Niko Mikkola from the St. Louis Blues. Now, they'll add Kane to bolster what's already a strong top-six. However, Kane does not come without some concerns, specifically in the defensive end. 
Rangers Take High Risk, High Reward Chance on Kane
It was a matter of when and not if the Rangers got Kane. But after accruing the cap space needed to acquire him, the two sides completed the deal. At the time of the trade, he had 16 goals and 45 points in 54 games and had been on a tear lately, with seven goals in his previous four outings. 
Related: THW's 2023 Trade Grades
There's no doubt that Kane still has it offensively, even if some of his underlying numbers suggest otherwise. He's still one of the best passers in the league, and his five-on-five scoring is efficient enough at 1.81 points per 60 minutes. His offensive metrics may be awful, but that's because public models can't accurately account for his ability to hit cross-ice passes in the slot:
With Artemi Panarin, Chris Kreider, Mika Zibanejad and Tarasenko, there's no doubt Kane will have plenty of options to set up for goals. The Rangers are already a good offensive team and will only get better with Kane in that regard. With that said, the defensive concerns are legitimate. 
Sure, you don't bring in a player like Kane to play defense, but his defensive game is so poor that it may be a liability. The Rangers aren't a bad defensive team; their rate of allowing 2.65 expected goals per 60 minutes since Jan. 1 is 13th best in the NHL. But Kane may arguably be the worst defensive forward in the league, as his even-strength defense ranks in the zero percentile among his peers. 
Related: Rangers Acquire Kane from the Blackhawks
---
Latest News & Highlights
---
That's the big question with him. Kane went on a tear in the week leading up to the trade, but he also shot 40 percent in doing so. Does he have enough offensively that it can make up for his poor defensive play? That's the risk the Rangers are taking and why it's not a slam-dunk pickup; if Kane doesn't produce offensively, he'll be a net negative overall. The bet is that with a better roster, he can play up to the level they need from him. It's a risk with his defense, but it may be worth the reward, especially since they gave up close to nothing for him. 
Rangers Grade: B+
Blackhawks Dealt a Tough Hand
In short, there wasn't much the Blackhawks could do in this instance. Because Kane had a no-move clause, he narrowed his list of destinations to the Rangers and the Rangers only, similar to what Claude Giroux did a year ago when the Philadelphia Flyers traded him to the Florida Panthers; the Flyers netted a first-round pick in 2024 or 2025 and Owen Tippett from the Panthers. 
The Blackhawks got less than that, but at least it was something. Kane is set to become an unrestricted free agent this summer, and with the organization stripping it down to the bolts, there wasn't a path to re-signing the 34-year-old winger. They took whatever they could get for him, which is now a long list of futures that general manager Kyle Davidson has added to his cupboard.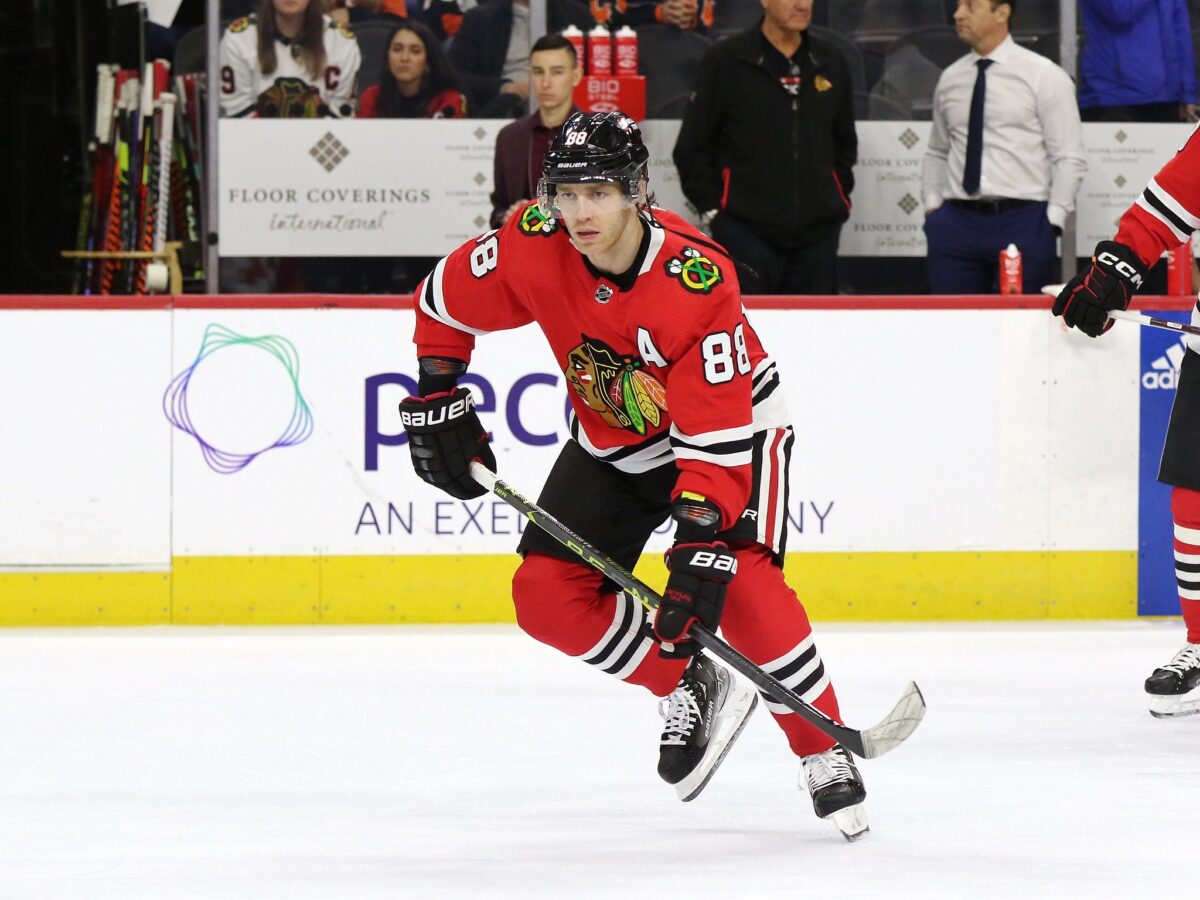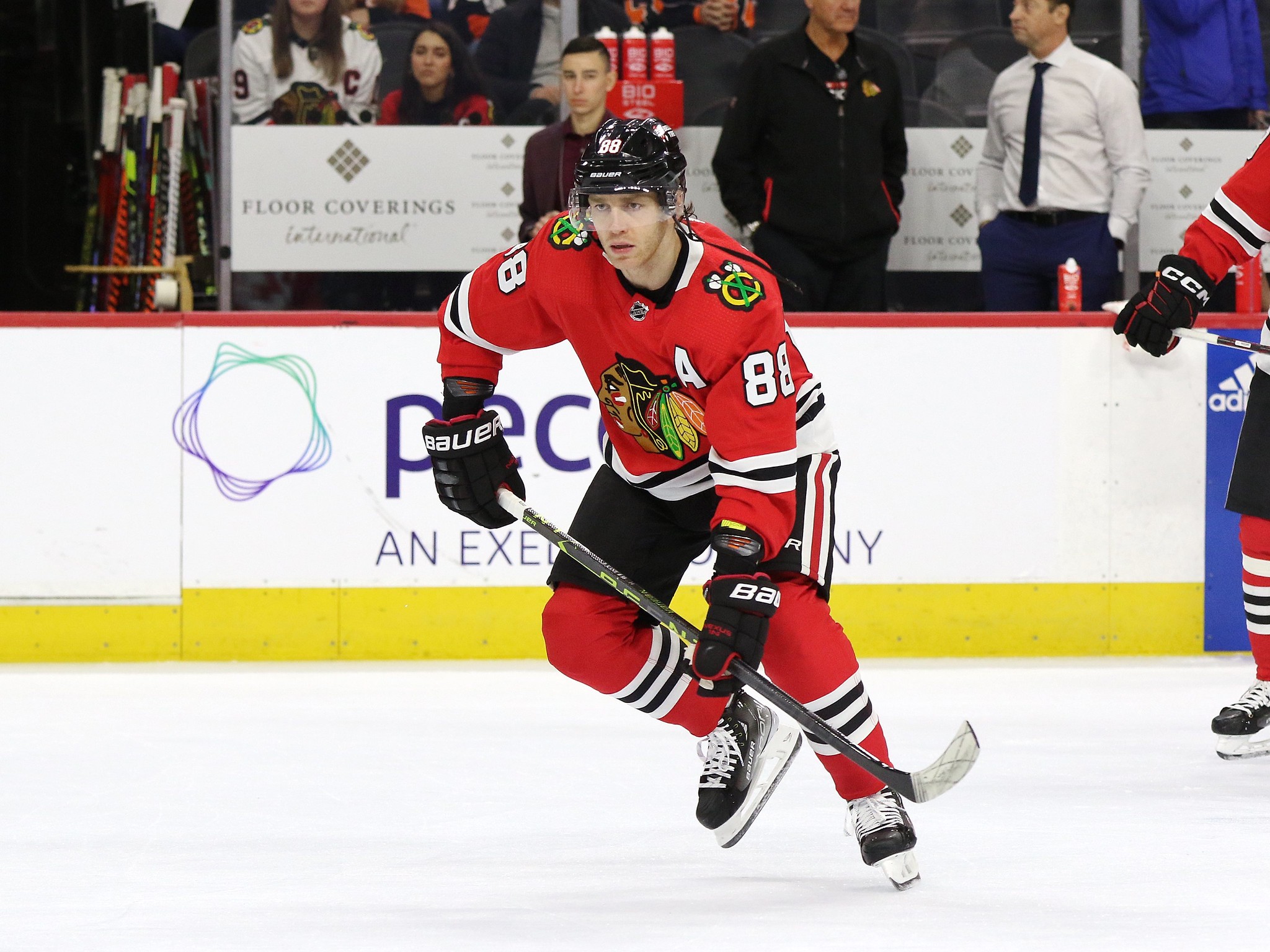 If the conditions are met on the second, the Blackhawks will add a third first-round pick to the 2024 or 2025 drafts. If not, they'll have four second-rounders in the 2023 draft. Data tells us that you'll hit on some draft picks if you have enough of them, and the Blackhawks certainly have plenty of them for the next three years. 
Blackhawks Grade: B-
Coyotes Act as Third-Party Broker
Per Elliotte Friedman, the Arizona Coyotes will receive a third-round pick in 2025 for brokering the Kane deal. We've seen a couple of teams step up as third-party brokers to facilitate trades ahead of the deadline; the Minnesota Wild did it twice. Like the Blackhawks, the Coyotes are in the business of collecting futures as they rebuild. They essentially buy a draft pick without adding actual dollars to their books. 
Coyotes Grade: B
---
---