When the trade deadline rolls around, there are always teams caught in the middle of the standings. Those teams may not be low enough or in a position to warrant a rebuild, but they also aren't close enough to a playoff spot to make any additions.
There have been exceptions this season, with many blockbuster deals and general managers of middle-of-the-pack teams making an early decision to sell. There is also a sense of urgency to get a high draft pick, considering the projected depth and strength of the 2023 NHL Entry Draft. There are four teams, in particular, that have opted to be sellers before the March 3 deadline but plan on bouncing back in 2023-24 to make the playoffs. Here's a look.
---
---
Washington Capitals
The Washington Capitals are within striking distance of the playoffs but are three points back of the final wild-card spot and don't have any games in hand on the teams they're chasing. They decided to sell some of their many unrestricted free agents (UFAs) and dealt Dmitry Orlov and Garnet Hathaway to the Boston Bruins. Selling will help replenish their cabinet and get back to being a playoff team next season.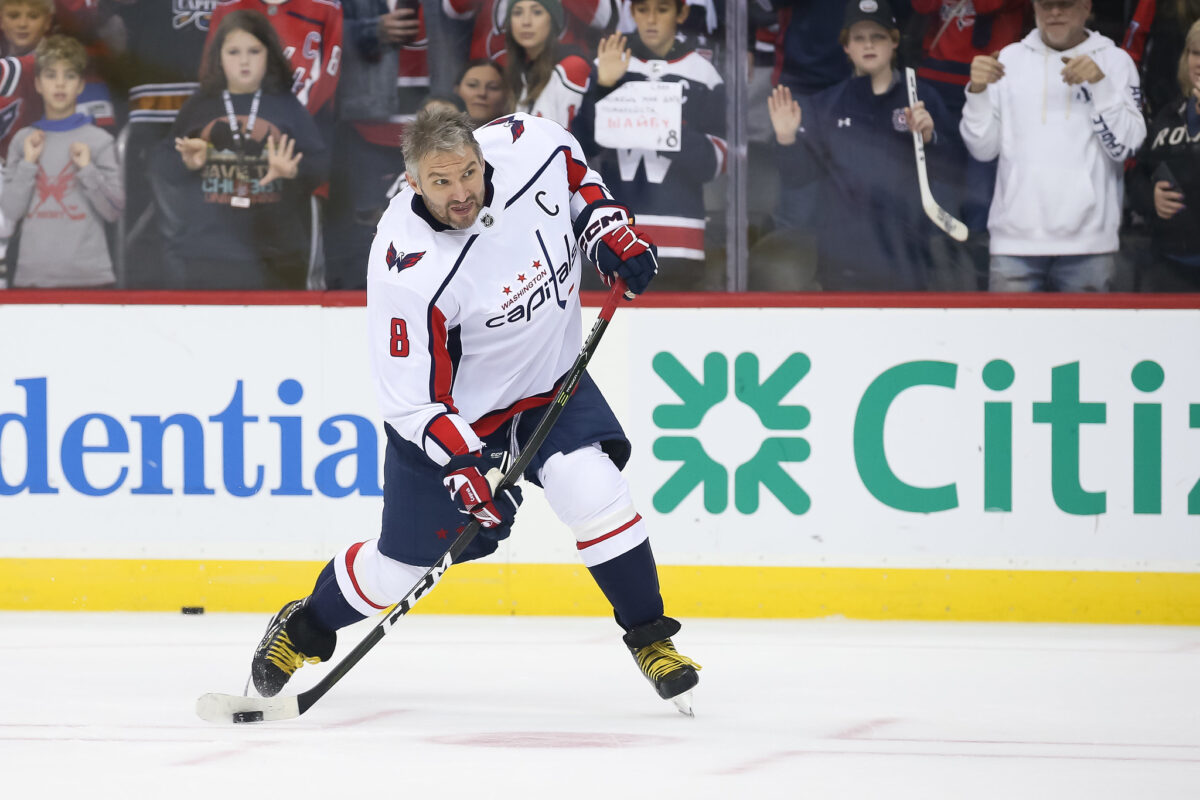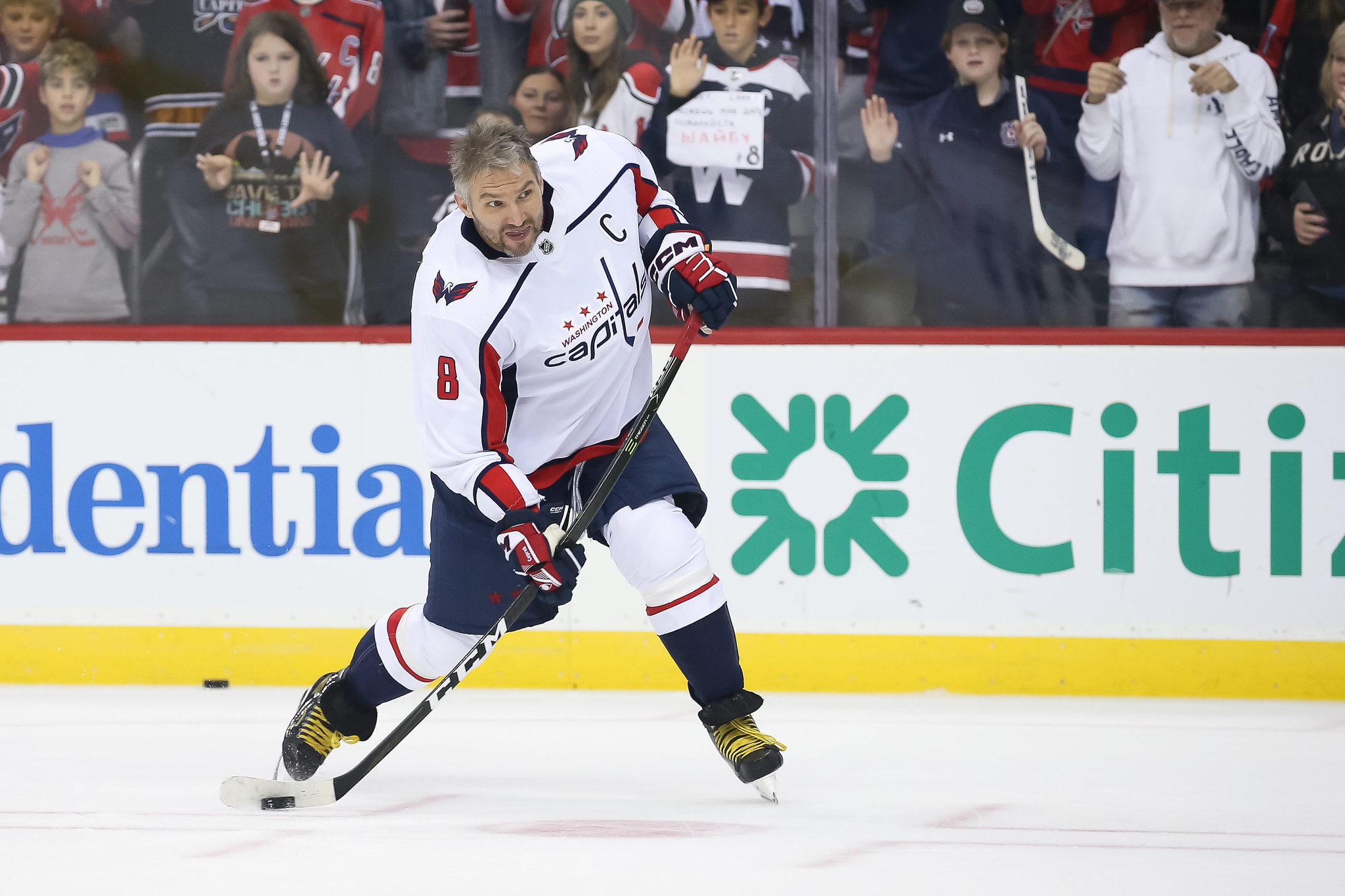 Capitals owner, Ted Leonsis, said the team would not rebuild while Alex Ovechkin chases the all-time goals record. He told Greg Wychynski of ESPN, "I'm sure there'll be an influx of some young players, but we're not going to rebuild the team. To me, a rebuild is when you look the players, the coaches, the fans in the eye and say we're gonna be really, really bad. And if we were really, really bad, I don't think Alex would break the record."
Ovechkin has also told Leonsis that he doesn't want to just be a third-line player, playing fewer minutes and being thrown out on the power play to score goals. This season has proven he still has it. With several good players under contract for next season, the Capitals may sell a few more pending UFAs and address their needs in the offseason.
St. Louis Blues
The St. Louis Blues, more than any other team, has made big changes leading up to the deadline. They've traded away five UFAs for a major haul of draft picks and prospects. Seeing as the team has only dealt players on expiring contracts, and their roster still has many solid players on long-term deals, it makes sense that they utilize their cap space either before the deadline or, more likely, in the offseason to fill the holes, and this could involve a big-name player. Timo Meier was recently linked to the Blues before he was traded to the New Jersey Devils, but Jakob Chychrun and Alex DeBrincat have also been mentioned.
Related: Blues' Trade Deadline Retool Must Involve a Major Addition
---
Latest News & Highlights
---
With three first-round picks and a lot more cap space expected to be available in the offseason, it would make more sense for them to retool rather than rebuild. General manager Doug Armstrong said that "the team that I look to and would like to emulate right now, or even be quicker, is LA. I saw the way Detroit, New Jersey, and Buffalo did it. That's five, six, seven years. LA did it very quickly, and I'd like to do it very quickly." There is the possibility of a Ryan O'Reilly reunion as well in the offseason. But if that doesn't happen, the team still has three first-round picks and much more draft capital to work with. It would be shocking if there is no plan in place to land a big player or two.
Vancouver Canucks
The Vancouver Canucks have made an effort to get younger with a couple of trades this season. By saving money and not extending Bo Horvat, they got Anthony Beauvillier and Aatu Raty from the New York Islanders and, more recently, Vitali Kravtsov from the New York Rangers. They are taking a chance on younger players who were written off at one point, and Beauvillier has looked very good since he arrived in Vancouver.
There could be a few more trades that include Luke Schenn, Brock Boeser, and possibly even Tyler Myers and Conor Garland. As the culture shifts and new blood is introduced, the team has an opportunity to come back stronger next season. This season started extremely poorly, injuries piled up, and there was a lot of drama surrounding the organization. With a healthy Thatcher Demko, who should bounce back, new faces, and more reinforcements expected to come in the offseason, the Canucks should battle for a playoff spot next season. With players like Elias Pettersson, Quinn Hughes, and Andrei Kuzmenko under contract, the Canucks have to stay competitive.
Nashville Predators
The Nashville Predators are open for business at the 2023 Trade Deadline, and another big announcement came in the form of general manager David Poile planning to retire after the season with Barry Trotz taking over. They have three untouchables on the roster, Roman Josi, Filip Forsberg, and Juuse Saros, which means the team's core will be kept together in the hopes they can add the right pieces and be competitive again next season.
The Predators already dealt Nino Niederreiter and Tanner Jeannot and got a very nice return on the latter. The assets they gain by moving players this season can be used to make necessary moves in the offseason. Poile made a tough decision to sell, considering it is unlikely they will climb the standings to become a playoff team. They have won three in a row and are six points out of a playoff spot, but are without two of their top players, Filip Forsberg and Ryan Johansen. With more projected cap space and a new decision-maker in the front office, the Predators should be back competing right away in 2023-24.
If a team isn't trying to rebuild, then there's no use in being mediocre and sitting in limbo with no hope of a playoff berth or a top pick in the draft. The Capitals, Blues, Canucks, and Predators have their core group intact, and that's a key reason why they will all be back next season with a vengeance.